YouTuber Myka Stauffer's reason for giving up adopted autistic son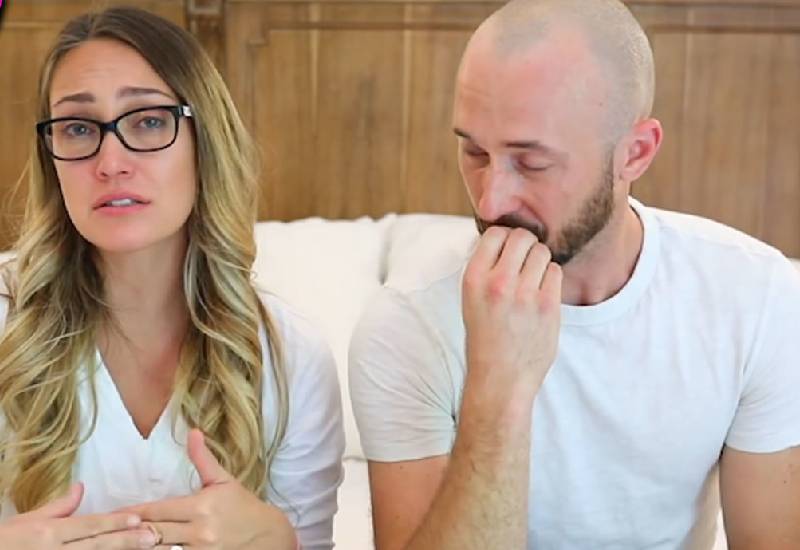 The Mirror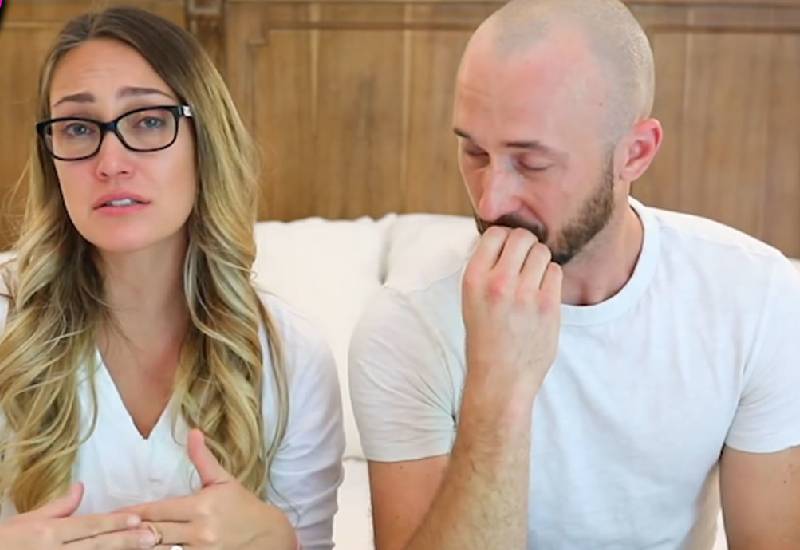 The real reason YouTuber Myka Stauffer and her husband James rehomed their adopted autistic son has been revealed by police.
ALSO READ:

Simple ways to teach your kids time management
The couple caused uproar last month when they revealed they were finding a new home for their four-year-old son Huxley.
They were met with backlash from furious fans who slammed them for giving up on the young boy.
But it's now said that the couple "couldn't take care of him anymore" because he had "shown aggression" towards their other children.
Police investigated a string of welfare check requests after Myka and James, who adopted Huxley from China three years ago, announced they had rehomed him with another family.
A redacted report on the investigation was obtained by BuzzFeed News through a public records request.
It claimed that the couple had filmed Huxley's aggressive behaviour and had gathered documentation from multiple therapists, but that they ultimately decided it "was an intolerable situation to continue".
The couple also said that had to hire a "very expensive" full-time caretaker in order to ensure that Huxley and their other children were safe.
ALSO READ:

Mother inspires as she helps her special needs son skate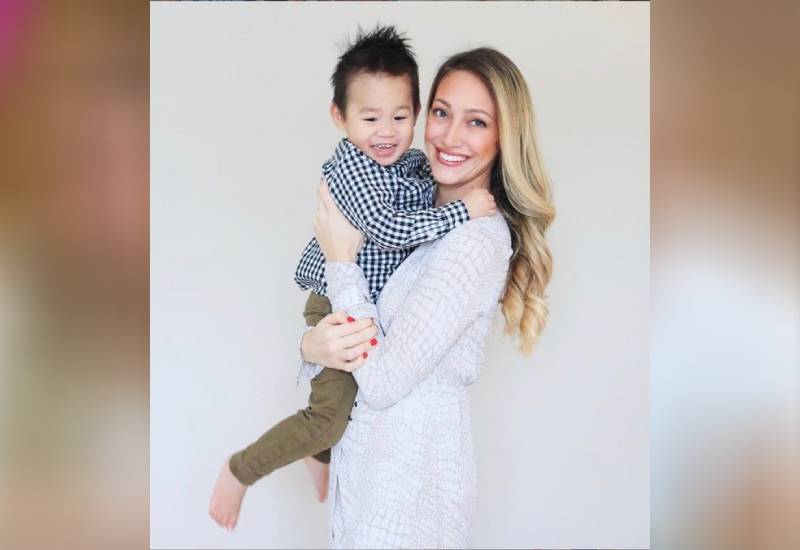 On Tuesday, investigators confirmed that the couple would not face any charges after they determined Huxley was not being abused and that his re-adoption was legal.
He is said to be thriving with his new family.
Deputy Susanna Leonard said: "As far as the talk of possible human trafficking against [Huxley], it was determined that the process of his adoption is being conducted legally."
Last month, Myka, 33, spoke out to defend herself following the vicious backlash her decision brought her.
She wrote in an Instagram statement: "I want to first off apologise for the uproar and take full responsibility for all of the hurt that I have caused. This decision has caused so many people heartbreak and I'm sorry for letting down so many women that looked up to me as a mother.
"I'm sorry for the confusion and pain I have caused, and I am sorry for not being able to tell more of my story from the beginning."
Vlogger Myka, who is also mum to biological children Nakova, eight, Jaka, six, Radley, four, and Onyx, 11 months, added: "I could never have anticipated the incidents which occurred on a private level to ever have happened, and I was trying my best to navigate the hardest thing I have ever been through.
ALSO READ:

Hygiene tips to share with your teenage daughter
"I apologise for being so naive when I started the adoption process, I was not selective or fully equipped or prepared."
Comments
comments
Nairobi Senator Sakaja arrested at Ladies Lounge for partying during curfew hours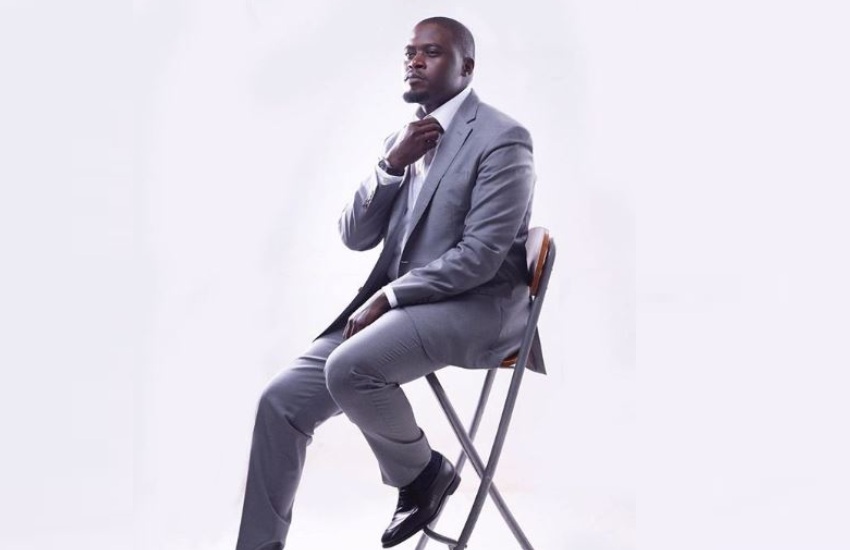 By Cyrus Ombati



31 minutes ago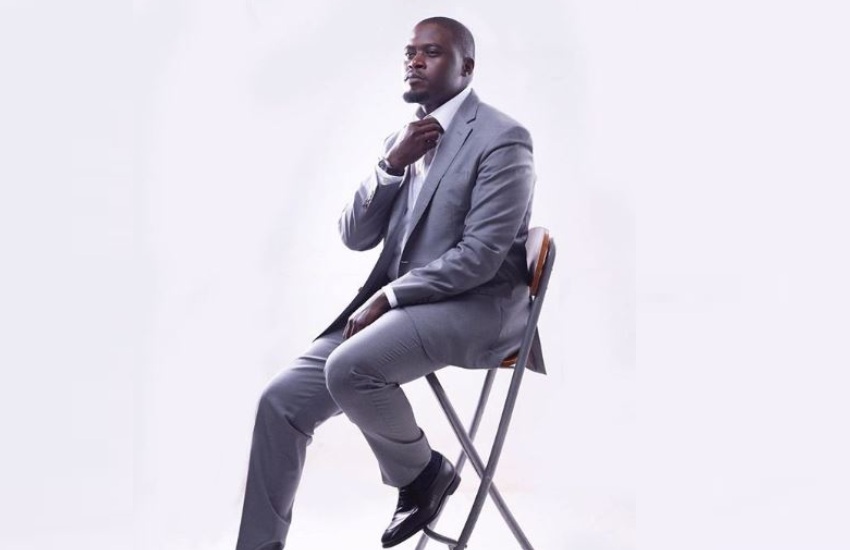 Nairobi Senator Johnson Sakaja was on Saturday night arrested at a bar in Kilimani, Nairobi for flouting the government's curfew orders. He was released on Saturday morning on a police bond. But he tweeted minutes later saying he had not been arrested.
"Never been arrested. Won't be. Show me an OB Number," he posted on his page.
Ironically, Sakaja chairs the Senate ad hoc committee on Covid-19 pandemic. The Committee which was established on Tuesday, March 31, when the Senate held its first session after a short recess. His team has been collecting views on the Pandemic Response and Management Bill. The curfew hours were extended to between 9 pm to 4 am as part of efforts to contain the spread of the pandemic while bars are banned. Police said they received information that a bar, namely Ladies Lounge, was still operating at around 1.10 am and when they visited there they found Sakaja among a group of 10 people seated outside drinking.
The senator was advised to leave but he declined prompting the officer to call her bosses who also failed to convince the lawmaker to depart the premises. Later, the Deputy OCPD Kilimani Adan Hassan with his team joined the other officers at the bar.
"It is then that Hon Sakaja became violent. He incited the others not to get away and was arrested," police said.
The other three refused to give out their names for disobeying curfew orders and inciting the others and in the drama, while others managed to escape. While in custody, the senator was asked to be given a free bond but he refused to leave the cell and instead threatened to transfer all the officers involved in his arrest within 24 hours. 
More to follow…
Comments
comments
Six things you didn't know about the late Lady Maureen- List
Celebrated Ohangala artiste Lady Maureen will today be laid to rest after she succumbed to illness last week, to the shock of many.
Although her music was well known by her fans, how much did they know about her? Here is what you need to know?
Her real name was Maureen Achieng. Lady Maureen was just her stage name.
2. At the time of her death she was aged 36. She was born on November 22, 1984 at Seme Kombewa village.
3. Her family lives in Kopanga village along border of Kenya and Tanzania, in Suna West constituency
4. She had been ailing for three years and bedridden for 1 year.
5. The Wangni Wabiro hitmaker has left behind four children, not much is known about her baby daddy.
The mother of four was taken ill in 2008 and admitted at the St Francis Community Hospital in Kasarani.
6. She has in the past been 'killed' twice by Netizens.
In the recent death it was a lady with a similar name who had died.
In January rumours around social media indicated that she was dead but they were immediately rubbished.
She responded indicating that she was alive, undergoing treatment and ideally called on rumour mongers to stop spreading fake news.
"I AM NOT DEAD. I WAS RUSHED HERE BY MY FAMILY MEMBERS WHEN MY CONDITION WORSENED. I AM CURRENTLY BEING TRANSFUSED WITH BLOOD. IT HAS NEVER BEEN MADE CLEAR WHAT I AM SUFFERING FROM BUT MY CONDITION HAS WORSENED IN RECENT DAYS," SHE SAID.
May she rest in peace.
Comments
comments
Drop impeachment motion against Ngilu, Kitui Majority Leader told
An MCA from Kitui has urged Majority Leader Peter Kilonzo to withdraw the impeachment motion against Governor Charity Ngilu.
Kisasi MCA Kasee Musya said the bid to remove Ngilu from office is jinxed having suffered several drawbacks and may end up in humiliation.
"The impeachment has failed twice, once because of a court order by Ngilu and the second time because of lack of quorum. Honourable Kilonzo should swallow his pride and withdraw the motion to avoid further humiliation," Musya said.
He claimed the plot to oust the Governor is driven by malice rather than objectivity and will not be successful.
Get breaking news on your Mobile as-it-happens. SMS 'NEWS' to 20153

"This is pure witch-hunt, I strongly advise my Majority Leader to shelve the motion and join hands with the Governor to necessitate smooth service delivery for the electorate," He added.
The Ward Rep further dismissed as falsehoods by MCA Kilonzo that they went into hiding to deny the Assembly quorum required dispensing with house business.
Kilonzo on Tuesday announced that the impeachment debate, which was slated for Wednesday, had been halted indefinitely following 'unexplained disappearance" of several members.
"We have decided to put the debate on hold until we are certain of the safety and well-being of our colleagues whom we can neither trace nor reach via phone," said Kilonzo.
He, however, maintained that the impeachment bid was still on and that Ngilu should rest assured that the MCAs will revisit her case once we establish that other MCAs are safe and sound.
The Governor is being accused of gross violation of the Constitution and the County Governments Act by failing to Honour Summons by the Senate, failing to comply with the two-third gender rule in appointments, violation of the constitutional right to health of the people of Kitui, conflict of interest and abuse of office in the purchase of a stationary stone crusher plant, irregular and unlawful hiring of the County Secretary and failure to dismiss Phillip Mutinda Mumo, the impeached CEC for Trade, Co-operatives & Investments.
Ngilu is also accused of gross violation of the Income Tax Act by failing to remit statutory deductions to KRA, violation of the Public Finance Management Act on the management of the county wage bill, failure to constitute a County Public Service Board, gross violation of the Public Finance Management Act, undermining the authority of the County Assembly and reasonable grounds that the Governor has committed crimes under Sections. 96, 391 and 393 of the Penal Code Cap 63 laws of Kenya.
Comments
comments