Youths plead with Uhuru to come to Sonko's rescue
National Youth Council Nairobi branch has called on President Uhuru Kenyatta to intervene and come to the rescue of the embattled Governor Mike Sonko.
The group has appealed to the head of State to show his support for Sonko just as the latter stood with him during his trial at International Criminal Court (ICC).
"We are sending a warning shot to a section of Jubilee party officials to stop meddling in City Hall affairs. They are not the ones who elected him. If they do not stop then we will organize for a mega demonstration to express our discontent," said the group's chair Mr Edward Githaiga during a press conference at Serena Hotel in Nairobi on Saturday.
Mr Githaiga said that the governor cannot be blamed for every ill afflicting Nairobi as he has only been in office for less than a year. The group also accused some political elites of wedging relentless war against the governor.
"We know the scheme being hatched by the elites to maintain the status quo. If you are not from a famous family, not educated or polished then you are not acceptable to them," he said.
MIGUNA'S NOMINATION
He also dismissed claims that the nomination of fiery lawyer Miguna Miguna as Nairobi's deputy governor was a distraction, saying that the governor has a Constitutional right to choose whoever he deems fit into the position, warning a section of the national government officials and Jubilee party officials to keep off affairs of the capital city.
"It is only us who can impeach him if does not deliver as 60 per cent of us voted for him in the last elections and not those who were not even in support of him in the first place," he said.
On her part, the group's secretary general Ms Juliana Olayo said that the attacks on Governor Sonko are just malice and pure politics which are a continuation of the court processes the governor has had to go through since he assumed office.
"He has been through one court case to another since he came into office and has had no time to deliver for Nairobi residents. This elite mentality must stop," said Ms Olayo.
They also dismissed the recent TIFA report which ranked Sonko last with only 44 per cent claiming that the report was influenced by a certain non-governmental organization opposed to him to tarnish the City Hall boss's name.
TENDER NO. 28/KBC/2020-2021 FENCING OF KENYA BROADCASTING CORPORATION'S PARCEL OF LAND IN NYALENDA (KISUMU). – KBC
Follow us on Social Media
Suluhu: Closer ties for Kenya and Tanzania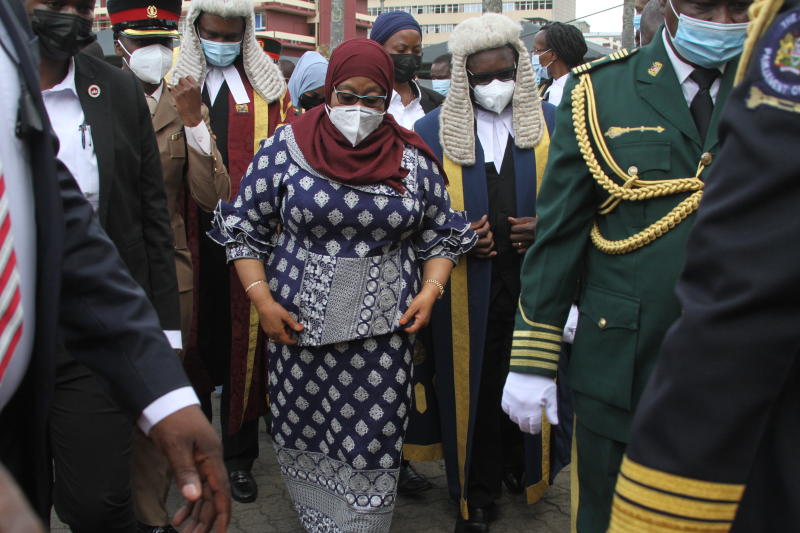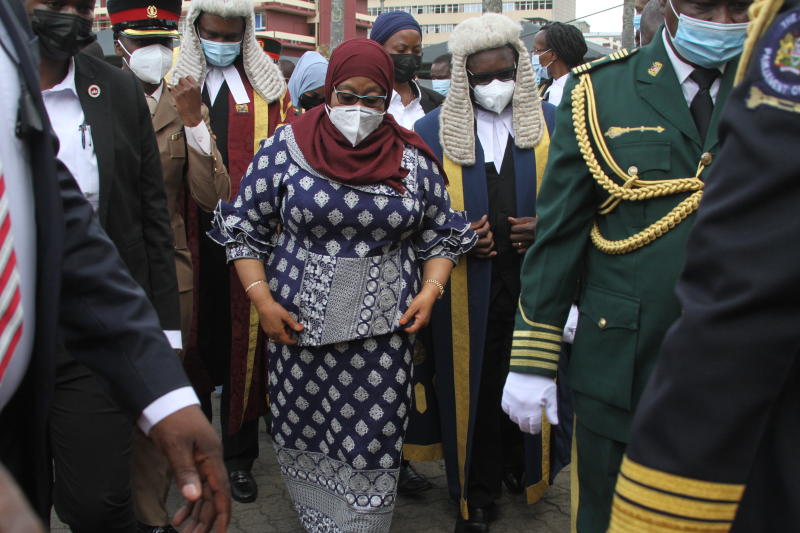 ?President Samia Suluhu's address to Parliament was a masterclass in charm, punctuated by periodic applause and stomping of feet by Kenyan lawmakers.
Covid-19 deaths, hospitalizations soar among youth in Americas – KBC
Hospitalizations and deaths of younger people are surging as the COVID-19 pandemic accelerates across Latin America and the Caribbean, Pan American Health Organization (PAHO) Director Carissa Etienne said on Wednesday.
"Adults of all ages – including young people – are becoming seriously ill. Many of them are dying," Etienne said at her daily press briefing as quoted in a PAHO release.
In Brazil, mortality rates doubled among those younger than 39, quadrupled among those in their 40s, and tripled for those in their 50s, between December 2020 and March 2021, she said.
"For much of the pandemic, our hospitals were filled with elderly COVID patients, many of whom had pre-existing conditions that made them more susceptible to severe disease," Etienne said. "But look around intensive care units across our region today. You'll see they're filled not only with elderly patients, but also with younger people."
Get breaking news on your Mobile as-it-happens. SMS 'NEWS' to 20153

Etienne urged hospitals in the region to increase the size of intensive care units (ICU) in anticipation that the trend will continue, while warning that expansion of ICUs cannot continue indefinitely.
As a result, she urged nations to double down on prevention measures such as lockdowns and facemasks.
Tell Us What You Think