Your ultimate guide for hassle-free festivities
We are less than a month away from getting into the eye of the storm that is Christmas and the New Year.
I don't know about you, but I usually get knotted with stress as the Holidays approach.
There never seems to be enough time to adequately prepare for those three weeks of festivities – hosting, shopping, cooking, travelling, partying, being around family and spending time with my beau and myself.
I also get anxious because I feel that we're spending too much money. I panic that we'll not have enough to last us through the 100 days and nights of the desert called January.
What's worse, the dawn of the New Year breaks and I'm more wrung out than rejuvenated. I never feel ready to return to work.
I realise now that the anxiety and stress come because I didn't adequately plan for the Holidays.
Well this year, I'll do better because I know better. Preplanning will have me start the year on a fresh slate.
As we prepare for avalanche of excess that's coming in the weeks ahead, make sure to assess your festivities to-do list against our suggested planning checklists.
Prepare yourself emotionally
Take stock of your relationships – romantic, friendship, family, professional, business and spiritual.
Begin to think about how you will end any toxic relationships with friends, lovers, colleagues, acquaintances, nanny and business partners.
Take note that your nanny may be off and you need a plan on either getting a stop-gap measure or stepping in: schedule for downtime so you can relax or recharge alone.
Remember to reconnect daily with your spiritual and religious anchors: schedule to visit a children's home with your family so you can give back.
Assemble what you would be offering. Take stock of your 2019 goals against your achievements; take stock with yourself, your mentors and accountability partners. Begin to plan for what you want in 2020.
Check that you have enough prescription medication to last you through the period.
Stock up your medicine cabinet at home with painkillers, Paracetemol, Elastoplasts and bandages. Stock up your birth control pills and condoms.
Stock up on any special dietary requirements for yourself, your partner or your kids.
Have a plan to detox during the excess bingeing of the holidays. Visit a dentist, optician and the hospital for a general health check-up. Begin to think about your health and wellness goals for 2020.
Research on a low maintenance hair style hair for the holidays. Schedule an appointment with the hairdresser.
Buy now the hair-styling accessories you will need. Stock up on makeup necessities – foundation, eyebrow pencil, lipstick, lip balm and anything else that is your essential.
Schedule for a wax, eyebrow tweeze, manicure, pedicure and facial treatment before the beauticians get busy.
Diarise all events in your calendar. Also confirm that your date/plus one has diarised the event in their calendar too.
Check that your wardrobe has the clothes, shoes and accessories you need for the event. If not, consider hiring them or shopping for what you need now.
If you are attending a party of any kind, shop now for the gift. Have it wrapped and set aside, ready for the D-day
Ensure that your passport, travel permits and yellow fever certificate are up to date.
Keep copies and originals of your passport, ID and other travel documents in an easy-to-find travel folder.
Print tickets and keep copies in your travel folder, plus scans on your Cloud.
Check that you have suitcases, travel bags and carry-on luggage for travel. If not, shop for what you need now.
If you will travel by road, schedule to take your car for a full service before mid December.
Check that you have spare tyres, ample insurance, warning triangles, towing ropes, jump-start cables and a well-stocked first aid kit.
Have a day-by-day itinerary of activities at your travel destination. Check that you have what you need for those activities.
Schedule time for a step-by-step digital declutter. Sort through your email inboxes, SMSs and WhatsApp chats – delete old messages and emails; unsubscribe from websites whose emails you never open and exit WhatsApp groups as you feel.
Sort through the drives on your laptop/computer to reorganise document folders: either delete old content or archive to a Cloud.
Begin to think about how you will efficiently manage your digital data in 2020.
"Ideally, the best time to plan for festive spending is consistently and over a period, before the holiday begins, rather than at the last minute. If you hadn't planned for your holiday funds over time, think about what's realistic for you and how you can still enjoy the season without having to dip into your emergency savings account.
Be creative and do something different based on your budget. Even if your salary hit your account earlier than usual, remember that the money is not just for festivities enjoyment but also for other obligations that'll be waiting for you after Christmas and New Year.
Settle essential bills now or set money aside so that you don't come from a week of pleasure to a year of stress.
Essential bills include food, rent, utilities, insurance, loan repayments, transport and school fees.
Secondly, put your holiday budget down on paper bearing in mind that you don't have a blank cheque.
You don't want to have to take a bad loan because you've run out of cash. Have a clear itinerary on what you'll do and an estimate how much it'll cost.
Adjust your budget if there are more expenses than available money."
Felista Wangari runs a personal finance community on Facebook called the 52-week Savings Challenge Kenya
"I'm the owner of my business but I'm also a mother. Being a mother during the holidays means you have to carve time out to spend with the kids at home.
This means leaving home slightly late in the morning and getting back earlier than usual.
I've trained someone who can carry out some of my responsibilities whenever I'm away or when I report late.
It has been a tough year for business owners around the country. I had a staff of 16, now we're only three.
We usually have team building activities but we couldn't afford that for our staff this year. We also couldn't afford an end of year party.
So instead, I'll give them Christmas bonuses. I've been saving for their bonuses for four months now, so that's covered.
We'll close for the holidays on December 23, 2019 and resume for the New Year on January 6, 2020.
We'll make this announcement through our social media platforms from mid-December."
Christine Atieno-Kihara, 29, is proprietor of Afro Bertine Handbags
Project your career and professional growth
"The best investment you can make to succeed in your career growth is coaching. Career coaching helps you measure and articulate your competencies and maps out the next levels of possible growth.
If you're in a company you like and are valued there, ask for a negotiation of your salary and terms.
Take this opportunity to redesign your roles too. The golden rule of negotiation is to ask for three to five things. You'll get at least one.
An easier relationship makes negotiations smoother. Competency gets you halfway through your career journey – ensure your daily activities have been building up to your performance indices.
Also have the eye of someone in high-level management or board who can speak and open doors for you.
A combination of competency and the right relationships is a double-edged sword.
If you're looking to move, align your next career move with the needs of the next phase of your life. Are you looking for more authority, or less hierarchy and more teamwork?
Do you seek an organisation with family-friendly work hours, culture and maternity package? Are you keen on the emerging edge of your industry?
Reach out to a recruiter to help you identify openings and to realign your CV.
Investigate the organisation interviewing you. In this era of mergers, acquisitions and receivership, you don't want to find yourself jobless four months after landing your dream job."
Ivy Luta is a certified leadership transformational coach for careers and businesses
"I plan for each holiday while the children are still in school. We agree on guests to invite and places to visit before schools close so they have a good idea of what their holidays will look like.
The important thing for me is to plan in advance and involve the kids so we can moderate our spending.
I do bulk house shopping in October and the kids' back-to-school shopping in November. Shopping during the festive season is chaotic.
I avoid malls and supermarket chains because I'll end up buying beautiful things I'd not budgeted for.
End of year is also time to declutter the entire house. Once the kids are home, we go through their wardrobes and toys and set aside whatever we'll donate.
I discuss with my house help about breaking for the holidays. That way she can book her tickets in time and I can arrange for her replacement.
During the festive season, I only travel upcountry. I don't travel for leisure; I know from personal experience that service during the festive season is mediocre because of the large number of guests."
Nikkie Nkirote, 33, is a of two
"Christmas is always best spent with family and friends. Each family in our clan has an opportunity to host every year, and the cycle goes round.
It might be the five or sixth year before your turn for hosting. We shop as a group to get low prices.
For gift giving, I engage my kids to do crafts by creating handmade gifts that are personalised for every family member, this saves a lot on buying holiday cards and gifts.
And because they put their own special touch on the gifts, they'll be more memorable.
My husband and I pay our childrens' school fees before the festivities kick in, before the temptations of eating up all the money comes in.
I also check for bargains with supermarkets and wholesale shops to ensure that I get the best deals for house utilities.
Some of my friends and family travel upcountry for their festivities, I ask them to buy me fresh and affordable groceries from there."
Singer speaks after attacking lover at WCB signee Zuchu's star-studded concert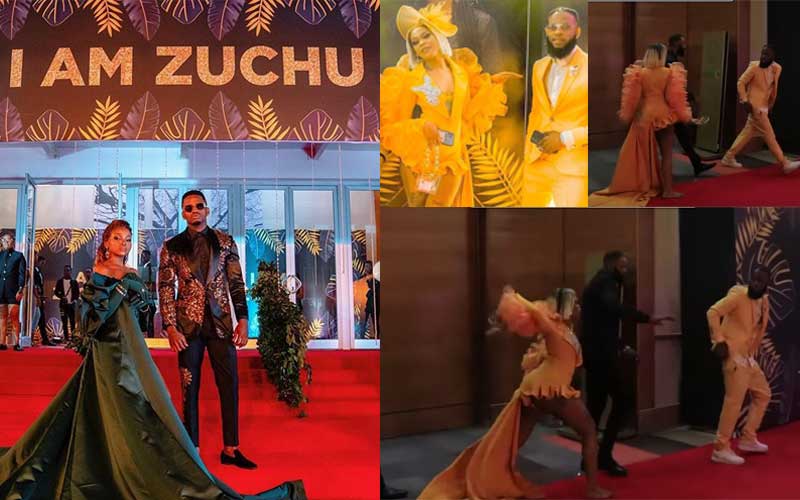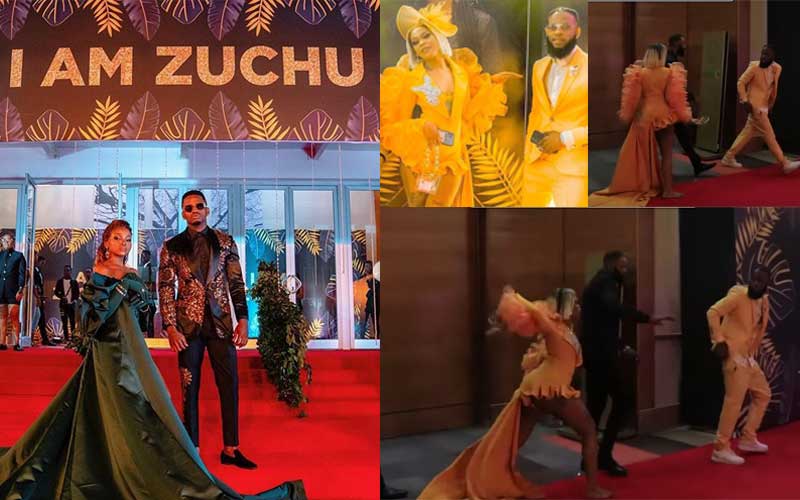 By Standard Entertainment



56 minutes ago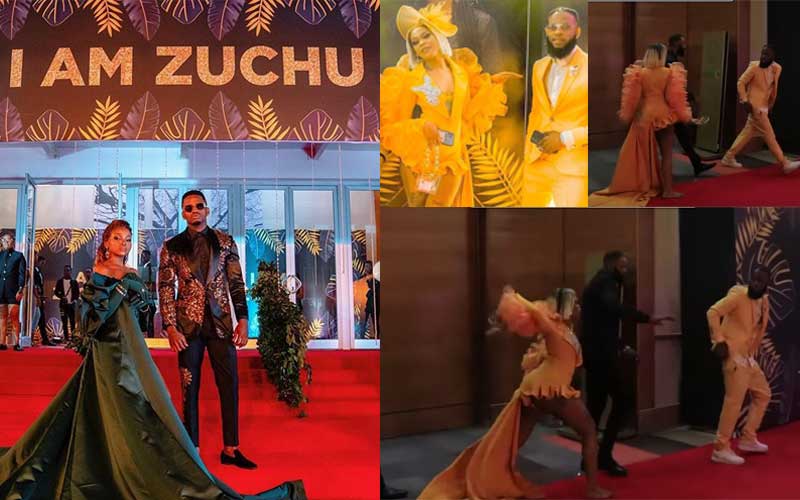 On 18 July, there was fanfare at the Mlimani City Hall in Dar es Salaam as WCB signee Zuchu held a thanksgiving concert months after her debut EP, I Am Zuchu. The event dubbed 'Ahsante Nashukuru' mainly featured performances by artistes from the WCB stable and attracted the whos-who in the Tanzanian entertainment and political scenes. 
READ ALSO: I'm not behind Diamond, Tanasha split- WCB's Zuchu sets record straight
However, singer Gigy Money who also performed made the headlines for the wrong reasons after getting into a scuffle with her lover during the much-publicised concert.
READ ALSO: I was bewitched by a friend – Gigy Money
Peaceful arrival, later chaos
Moments earlier, Gigy and her Nigerian man were seen arriving arm in arm at the event whose highlight featured Zuchu receiving a brand new car from WCB head honcho Diamond Platnumz. Donning matching outfits, the couple was spotted on the red carpet as the paparazzi scrambled to capture the moment.  However, all hell breaks loose later and viral videos depict the visibly angered Nigerian arguing with a bouncer at the entrance. After a tense confrontation, Gigy's man is seen being led by the screaming bouncer towards the exit. Shortly after, a similarly irritated Gigy emerges and follows the pair.
"Gigy! Wewe Gigy wewe!" a woman in the background is heard dissuading the singer from pursuing them but the singer pays no heed and heads for the pair.
"You want to beat me?" the boyfriend is heard asking an approaching Gigy as the bouncer acts as a barrier between them. The bouncer manages to steer the incensed man towards the exit as Gigy follows behind, hurling obscenities.
READ ALSO: I will get a baby with your eldest son – Gigy Money warns Zari
At some point, a barefoot Gigy turns into a sprint before throwing one of her shoes which hits the man who then responds with an insult. Another bouncer finally intervenes and the two are separated. Gigy then asks for her vehicle so she can head home before warning the press against sharing videos of the incident.
Addresses incident
Though the cause of their tiff is still unknown Gigy later made reference to the shocking incident in a social media post, hinting that alcohol had a part to play in the fracas.  In another post, Gigy shared a photo alongside her estranged lover writing: "My mad man looked handsome before his demons arose and mine arose too."
'Running over Ali Kiba'
Gigy is not new controversy and recently said she'd run over her ex, singer Ali Kiba for breaking her heart.
"I will knock all of them down, I mean I will kill them. In fact, I will flatten them like chapatis. The first person I will knock down and kill is Ali Kiba.  Actually, I don't need a weak car, I need a Fuso so that when I knock him down I will be sure he doesn't survive," Gigy told Ayo TV.
READ ALSO: Gigy Money under fire for dirty-dancing with married singer
Dating Kiba brothers
Gigy had in the past admitted to dating both Ali Kiba and his younger brother, Abdu Kiba. She solely laid the blame on Chekecha singer for pursuing her despite knowing that she'd been with his younger brother. Abdu expressed being heartbroken after learning the two had a fling, prompting him to marry.
"I was very hurt on hearing that Ali was dating Gigy Money because I dated her first before she became famous. But it's alleged that Ali didn't know. It hurt me for a while till when I married," said Abdu.
Defunct Nairobi County Council  Nurses Go On Strike, Citing Discrimination By The Government
Why Jahmby Kokai is happy her TV anchor dream never came true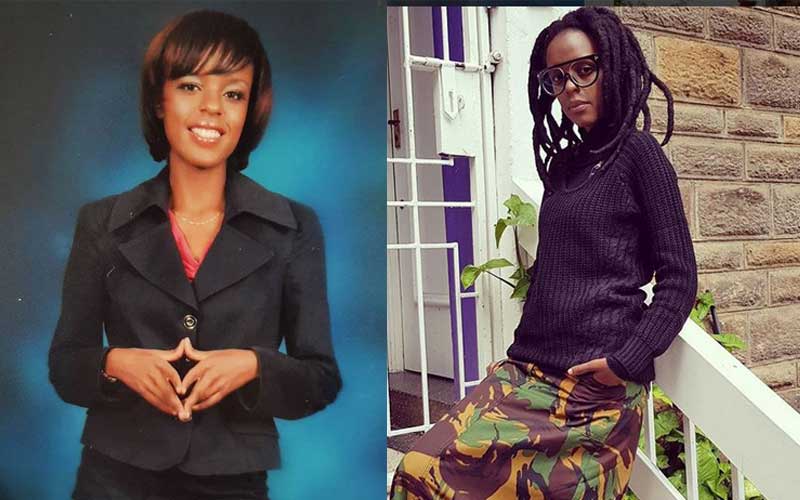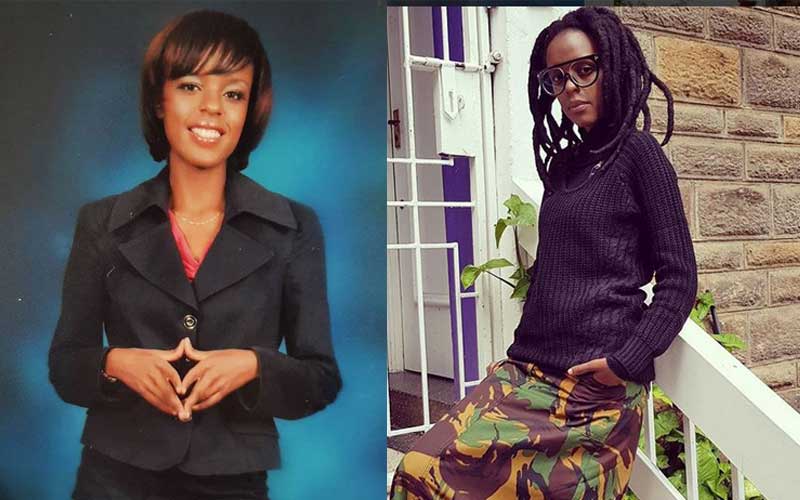 By Diana Anyango



37 minutes ago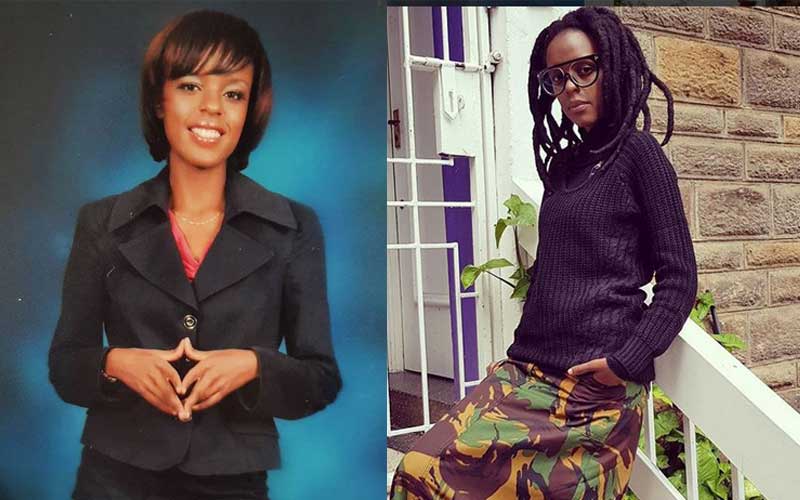 Popular media personality Jahmby Koikai narrated how her first attempt at auditioning as a TV host backfired and she was sent home on the first day of the audition. Reliving her prime days, Jahmby narrated how she was determined to follow her dream of becoming a news anchor after completing her degree.
"There was a reality show that was running on one major TV channel here in Kenya, searching for the next top news anchor. I've always had the knack for news. At the time, I was working at Metro FM. Walked to my boss and asked him if he was ok with me participating in this competition. He agreed to it.
"Auditions were at Film Studios. The queue stretched all the way to the showground. I was at the back kabisa. Imagine 300 people before you. Then we got the briefing paper and it indicated, 'no persons with experience in a media house allowed to participate in this audition'. Mimi Jahmby Koikai, nirudi home after watu 300 kukuwa mbele yangu?" she posed.
READ ALSO: Jahmby Koikai back in Kenya after a year of treatment abroad
According to the endometriosis survivor, she went ahead to audition for the position despite the warning and was the first contestant to be sent packing.
"So I stayed in line until I got to the audition room. The judges were a few people I was in campus with. I felt a wave of despair. Like I'm here auditioning, yet my classmates will be judging me? I did my thing and I was considered. We got into the house and we were assigned to different groups. I was the group leader and we won the challenge. Later that evening, we were driven back to Film Studios for a briefing. The presenter of the show said some of us have to go home.
"My name was called out first amongst other great people. We were dropped home. I cried. It felt like I'd lost such a great opportunity. My mom and late grandma were so sad cos they loved to watch me do the news," she narrated.
READ ALSO: Why I'm walking around with a mask- Jahmby Koikai
Second audition
Later, Jahmby auditioned for another TV opportunity only to miss out as well.
"Then came another opportunity over 10 years ago, I saw a TV ad and decided to apply for the news anchor position. I didn't get the job."
However, due to endometriosis, Jahmby was forced to put her dreams on hold and concentrate on getting better. According to her, it is as though God had better plans for her and is grateful to not have gotten the jobs.
"I battled severe endometriosis in silence for over 19 years. I think of how engaging the newsroom is and I'm grateful I wasn't in that space. I'd have utilized all my sick-leaves and off-days and just declared redundant."