Xiaomi Redmi NOTE 8 Full Specifications and Price in Kenya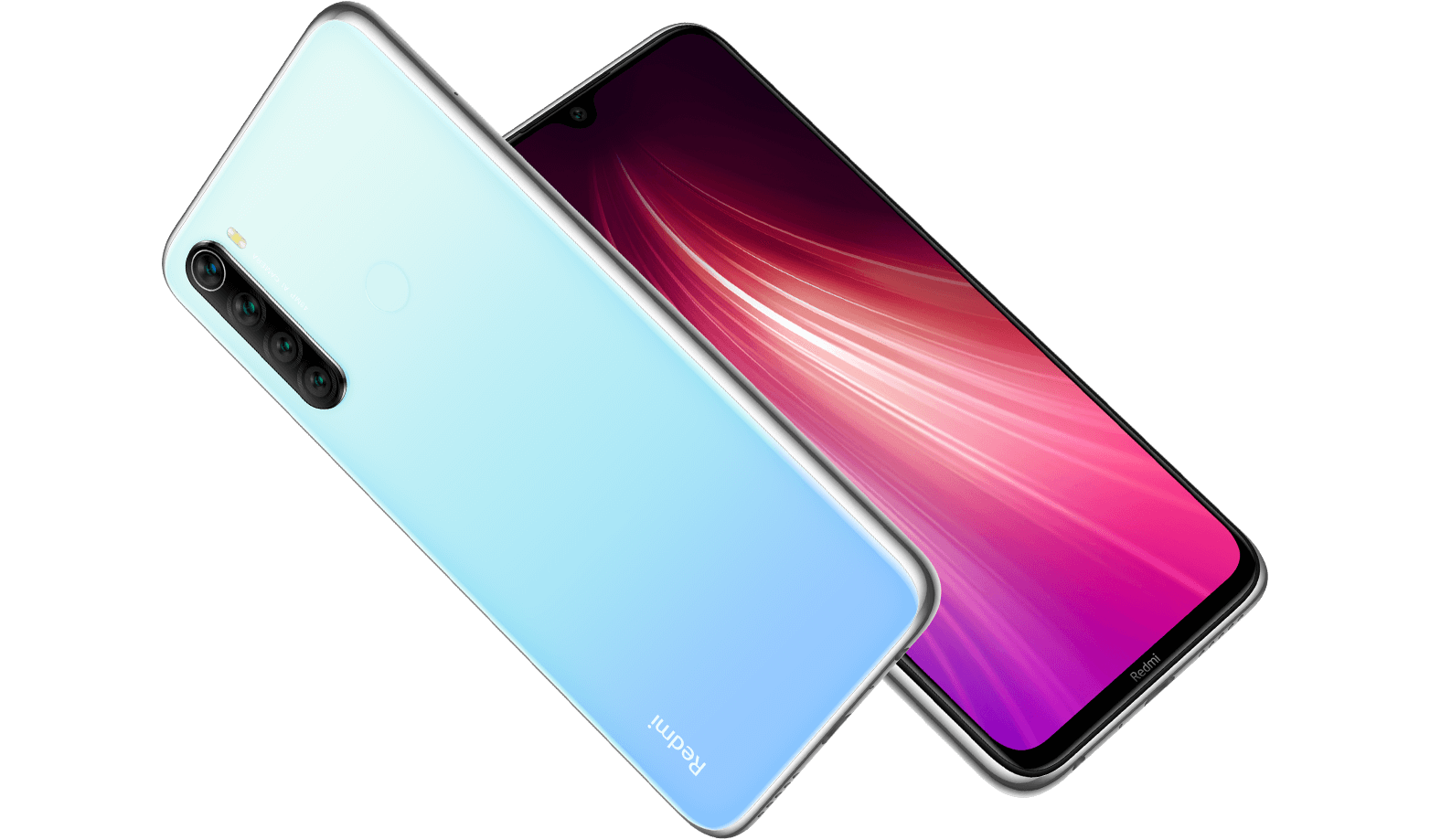 PRICE
KES. 19,999
Display
6.3 inches 1080p resolution (19.5:9 aspect ratio) IPS LCD
Rear Camera
48 MP, f/1.8, 26mm (wide), 1/2″, 0.8µm, PDAF
8 MP, f/2.2, 13mm (ultrawide), 1/4″, 1.12µm
2 MP, f/2.4, 1/5″, 1.75µm (dedicated macro camera)
2 MP, f/2.4, 1/5″, 1.75µm, depth sensor
Front Camera
13 MP, f/2.0, 1.12µm
Chipset
Qualcomm SDM665 Snapdragon 665 (11 nm)
GPU
Adreno 610
RAM
4GB RAM
Storage
64GB Storage (Expandable 256GB microSD card -dedicated)
Operating System
Android 9.0 (Pie); MIUI 10 (update to Android 10 soon)
Battery
4000mAh
18W Fast Charge
Network
2G, 3G, 4G
Connectivity
WiFi, USB type-C, 3.5mm audio jack
Colour options
Neptune Blue, Moonlight White, Space Black, Nebula Purple
Others
Fingerprint (rear-mounted)
Wi-Fi 802.11 a/b/g/n/ac, dual-band,
Wi-Fi Direct
Bluetooth 4.2
---
TECNO Spark 4 Unboxing:
Comments
comments
Netflix loses $19 billion in market value, cites weak subscriber growth
Netflix stock fell by 8 per cent on Friday, recording a loss of $19 billion for the video-streaming giant's market capitalization. The revenues fell despite subscriber growth predictions in the quarter.
According to the company, the decline is due to the struggling subscriber growth projected by the company in the second quarter.
The company's earnings per share (EPS) were $1.59 which was less the projected figure of $1.81. It also posted revenue earnings of  $6.15 billion higher than the projected $6.08 billion, according to Refinitiv. Also recording Global paid net subscriber additions of 10.09 million.
In Q1, Netflix's revenues grew by 25 per cent. Netflix reported $1.57 Earnings Per Share (EPS) $5.77 billion in revenue and 15.77 million global paid net subscriber additions. The revenues in Q2 were average considering the surge in subscribers.
Its EPS figure was also below the projected $1.81 a $0.24 rise from the Q1 figure which was reported at $1.57. The earnings release also dropped because Netflix had expected to add only 2.5 million subscribers this quarter, or less than half of what Wall Street expected.
Going forward in 2020, the company does not project its slate of content to be significantly impacted by production shutdowns created by the pandemic. It expects that current production setbacks will push more of its big titles to the end of 2021, but that the "total number of originals for the full year will still be higher than 2020." Netflix plans to supplement its original content with other films and shows it's acquired.
The company also slashed its marketing costs by 28 per cent and spent less on content production as television and movie sets were shut down. The upshot was a 92 per cent increase in the operating income and a 163 per cent rise in earnings per share, to $1.63.
Netflix co-CEOs Reed Hastings and Ted Sarandos also said in a letter to shareholders that they anticipated a year-on-year slowdown because the pandemic pulled forward demand and new seasons of "Stranger Things" and "Money Heist" that had inflated subscriber growth in the third quarter of 2019.
So far, it has resumed some production in Europe as well as two stop-motion animation projects in Oregon and two films in California. But the company still warns that current infection trends create more uncertainty for the productions in the US.
Adding that it's made the most progress resuming production in the Asia Pacific and never fully shut down in Korea.
"Parts of the world like India and some of Latin America are also more challenging and we are hoping to restart later in the year in these regions." the company said.
Netflix provided third-quarter revenue guidance of $6.33 billion. It expects third-quarter earnings of $2.09 per share, above analyst estimates of $2.01. The company also expects 2.5 million net subscriber additions for the third quarter, while analysts were expecting 5.27 million.

Readers
61
Comments
comments
Facebook rolls out screen sharing feature on Messenger
Facebook Messenger has introduced a screen sharing feature for its Android and iOs users for up to 16 participants on a group call. The feature can be accessed on the web and desktop via messenger rooms.
According to Facebook "the new feature makes it easy for people to stay connected and close with their loved ones, even when  physically apart."
While at it, users can still scroll through camera rolls with everyone whom they have shared the screen with and continue with their separate activities like online shopping and checking other social media accounts altogether
Just like Zoom, Users on the Messenger app will be able to share their screens with their friends. Messenger Rooms can have up to 16 people on a group video call on desktop and also share screen to all 16 group members at a time.
Facebook also announced plans to expand the number of people with whom you can share your screen with up to 50 participants. The company is also planning on adding some control features soon that would let Messenger Rooms creators decide whether to limit the ability to share screen to themselves or allow all participants to do the same.
Reportedly, Facebook is also working on plans for integrating its Messenger app with WhatsApp. Notable leaker Wabetainfo.com suggested a possible integration that the company might be working on and will be due for release soon.
The post goes ahead to confirm that the process very complicated feature and it requires so much time. So there are equal chances of the integration happening and not happening.

Readers
124
Comments
comments
5 Best Online Cooking Guides For The Beginner Cook
Cooking can sometimes be a real pain. This is especially true when you are new to the entire process and coming home from a long day of work. This is not to even mention the fact that it can be time-consuming and expensive. Preparing the ingredients, putting them in the pots, measuring them out, and the rest of the prep work is just half the battle. You also have to consider the trip to the store to get the ingredients. There is no denying that the entire process can be overwhelming, especially for beginners. However, it doesn't always have to be this way when you take advantage of the right dishes and guides. There are some dishes and guides that'll make the process easier while teaching you the basics at the same time.
One-Pot Turkey Chili
This is a delectable dish that will teach you how to use the spices that you already have to ramp up the flavor. This is an invaluable skill that you'll use over and over again as a cook. When all said and done, you'll have a hearty, flavorful chili packed with tons of nutritious protein and fiber thanks to the ground turkey and the kidney beans. These are the two essentials, but you can customize the rest of the dish with your favorite toppings. All you have to do is chop the veggies, brown the meat, add your spices, and then let everything simmer. Everything literally cooks right in the same pot and the only other tools you need are a knife, stirring spoon, and can opener.
Lighter Alfredo Pasta
Who doesn't love Alfredo pasta? How about a lighter, healthier version? That's exactly what you'll get when you take advantage of this pan sauce. Sauces are the heart of most pasta dishes and learning to make those sauces will take your cooking game to the next level. This recipe will utilize a Parmesan-based sauce with a bit of chicken broth and fresh greens. The real key here is the perfectly sauteed, golden-brown mushrooms. They are not only budget-friendly, but they are an excellent way to add depth to your entire dish with the cost of additional meat.
Instant Pot Sausage And Potatoes
The key cooking is learning to utilize flavors. You have to take the flavors you are presented with and learn to make the mesh with what you have. That's what this recipe on Corrie Cooks will teach you to do. Its a quick and comforting dish that consists of sausages and potatoes. Two main ingredients that go well with a variety of flavors, so you'll literally have plenty of room to experiment if you choose to do so. You can stick straight to the recipe as well if you choose to.
Super Tender, Spicy Pork
Did you know that you could use a slow cooker to make some of the most tender meat known to man? A lot of cooks don't know this, but you can. And, what's so great about this dish is that it will not only teach you how to make super, soft pork, but it'll make you a more versatile cook. This pork can be used to make tacos, you can stuff it in pitas, you can pile it over nachos, or you can eat it between two pieces of bread.
Sweet Potato Frittata
Speaking of versatility, there is nothing more versatile than making breakfast for dinner. You'll be able to do just that when you learn to make sweet potato frittata. It's a simple but complex one-pan egg dish that's hearty enough to eat for dinner, but perfect for breakfast. In fact, it is just eggs, vegetables, and cheese, so its possibly one of the cheapest dinners you'll ever make.

Readers
50
Comments
comments