Worries as Google Chrome logs people in without their permission
Google Chrome could be tracking what users are doing without them being aware of it, according to an expert in digital content protection.
Until recently Google Chrome users have been able to use the browser without logging in.
However, now when people log into a service such as Gmail they are automatically logged in without their consent.
According to cryptographer and Professor Matthew Green who wrote a blog post 'Why I'm done with Chrome', Google quietly made these changes several weeks ago.
Professor Green revealed that people could mistakenly activate 'sync', which means the firm can log users' behaviour and access their data without them knowing.
Professor Green warned that the development has 'enormous implications for user privacy and trust'.
"A few weeks ago Google shipped an update to Chrome that fundamentally changes the sign-in experience," Professor Green from the Johns Hopkins Information Security Institute wrote in his blog.
"From now on, every time you log into a Google property (for example, Gmail), Chrome will automatically sign the browser into your Google account for you.
"It'll do this without asking, or even explicitly notifying you," he said. 
This means users are unknowingly sending their data to Google if they have the 'sync' feature activated, he warned. 
According to Professor Green, the barriers between 'signed in' and 'not signed in' are gradually being eroded away. 
This means many of Chrome's one billion users are mistakenly consenting to their data being accessed as the Chrome sync user interface is confusing. 
He believes these changes make a hash out of Google's own privacy policies. 
"In short, Google has transformed the question of consenting to data upload from something affirmative that I actually had to put effort into — entering my Google credentials and signing into Chrome — into something I can now do with a single accidental click.
"This is a dark pattern. Whether intentional or not, it has the effect of making it easy for people to activate sync without knowing it, or to think they're already syncing and thus there's no additional cost to increasing Google's access to their data," he said.
A Google spokesperson directed MailOnline to a Twitter post by Chrome engineer Adrienne Porter Felt who explained that users still have to consent to have their data synced.
"I want to share more info about recent changes to Chrome sign-in," she wrote.
"Chrome desktop now tells you that you're "signed in" whenever you're signed in to a Google website.
"This does NOT mean that Chrome is automatically sending your browsing history to your Google account!" she wrote. 
She also said that the Chrome privacy notice was being updated 'ASAP' to make the syncing option more clear. 
Last month a study from Vanderbilt University gave a look at the just how much data Google  is harvesting from its users.     
Researchers examined how the search giant collects information from Android mobile devices, Chrome browsers, YouTube and Photos, among other Google products.
But the most surprising revelation gleaned from the study is likely to be that Google continues to collect data even when users are browsing in incognito mode. 
Google collects data in 'active' ways, such as when users sign into an application, as well as 'passive' ways that users are less likely to be aware of. 
In this scenario, an application is designed to gather information on users when it's running, sometimes without the user's knowledge. 
"The extent and magnitude of Google's passive data collection has largely been overlooked by past studies on this topic," according to the study, which was published last month.
Most people assume that their browsing history is hidden from Google when they use incognito mode. 
However, the study explains that Google can still link the data from incognito browsers to a specific user. 
That's because if a user logs into a Google account while a private browser is open, cookies left behind on the incognito window can identify them. 
If they close out of the incognito window before logging into a Google account, then the data will be erased. 
"While such data is collected with user-anonymous identifiers, Google has the ability to connect this collected information with a user's personal credentials stored in their Google Account," the study says. 
What's more, even if you avoid using Google services on an iOS device, the firm can still collect data on users.  
Visits to non-Google webpages still registered a 'surprisingly high' number of communications with Google servers. 
"The number of times such Google services are called from an iOS device is similar to an Android device," the study noted. 
"In this experiment, the total magnitude of data communicated to Google servers from an iOS device is found to be approximately half of that from the Android device."
Researchers were most concerned by the amount of 'passive' data collected via third-party networks and advertisers that aren't owned by Google. 
"Google learns a great deal about a user's personal interests' during a day of typical phone use – things like their location, routes taken, items purchased and music listened to," the study explained. 
Court to rule on BBI cases Thursday » Capital News
NAIROBI, Kenya, May 11- The High Court will on Thursday render its judgment on the consolidated petitions against the Building Bridges Initiative (BBI) Bill that was passed by Members of the National Assembly last week.
The Senate was set to vote on the Bill Tuesday.
The High Court had in February issued a temporary conservatory order restraining the Independent Electoral and Boundaries Commission (IEBC) from subjecting the Constitutional Amendment Bill 2020 popularly known as BBI Bill to a referendum.
A 5-judge bench presided by Justice Joel Ngugi issued the order pending hearing and determination of the petition as consolidated by Turkana County Assembly, Thirdway Alliance and with six others.
On Thursday last week, 235 out of the 320 members of the National Assembly who participated in the voting exercise on the Second Reading of the Bill supported it against 83 who rejected while two abstained.
The vote was largely divided along MPs allied to President Uhuru Kenyatta and former Prime Minister Raila Odinga against those loyal to Deputy President William Ruto who had vowed to shoot down the bill, following a series of meetings at his official residence in Karen and during countrywide political rallies.
Some eleven MPs, including Bahati's Kimani Ngunjiri, however voted in its favour despite having vowed to shoot it down.
The House then proceeded to plenary where a vote on the Bill's Third Reading was taken. 224 MPs voted yes, 63 rejected and 2 abstained.
The vote that lasted four hours was conducted through a roll call as others voted virtually.
The Speaker of the National Assembly Justin Muturi will retreat to embark on the correction of typographical errors in the Bill before transmitting it to President Uhuru Kenyatta for assent.
Before assenting to the Bill, President Kenyatta shall request IEBC to conduct, within ninety days, a national referendum for approval of the Bill, subject to the determination of pending court cases challenging the Bill's constitutionality which was due on Thursday.
Once the court gives the electoral body the green light to prepare the national referendum, within thirty days after IEBC Chairperson Wafula Chebukati confirms to the President that the Bill has been approved in accordance with the provisions of the Constitution, the President shall assent to the Bill and cause it to be published.
Kenya: Hope in Kenya as Covid Rate Slows to 3.6%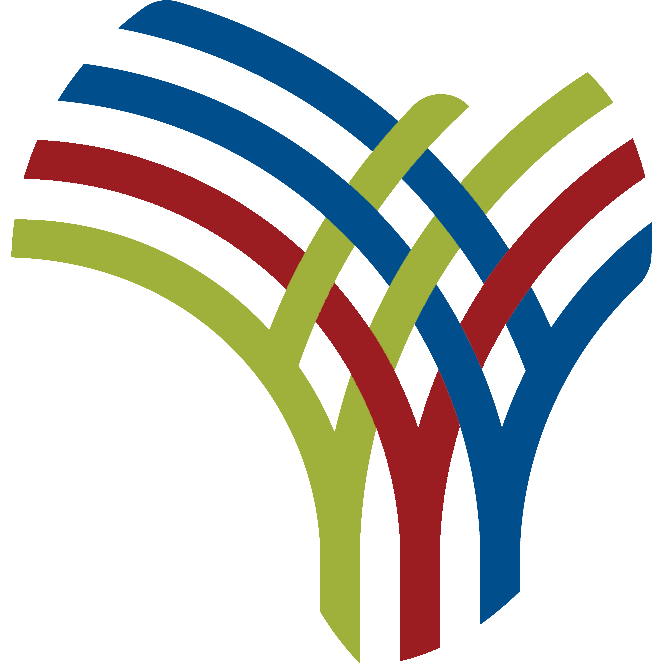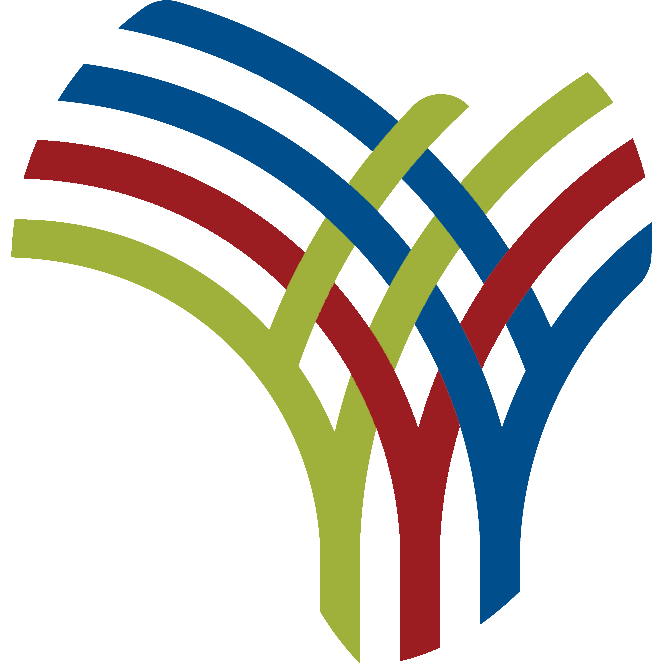 Nairobi — Kenya's COVID-19 positivity rate slowed down to 3.6 percent Monday after weeks of a sustained increase.
On Monday, Health Cabinet Secretary Mutahi Kagwe said only 66 new positive cases were logged from 1,833 samples tested since Sunday.
This represents the lowest figure in nearly two months and is below the five percent threshold recommended by the World Health Organisation (WHO).
President Uhuru Kenyatta re-opened the country on May 1 when he lifted a partial lockdown placed on five counties, including the capital Nairobi. The others are Machakos, Kiambu, Nakuru and Kajiado.
He also allowed the resumption of hotels and restaurants for sit-in services while reopening bars which had remained closed since last year. They close at 7pm.
Kagwe said there were 1,122 patients admitted in various health facilities countrywide with 4,783 patients on the Home-Based Isolation and Care program.
Another 134 patients are in the Intensive Care Unit including 23 who are on ventilatory support, 85 on supplemental oxygen, and 26 who are under observation.
"Eighty-nine patients are separately on supplemental oxygen with 83 of them in general wards and 6 n High Dependency Units," Kagwe said in his daily updates on the disease.
He said 917,068 people including 280,876 who are aged 58 years and above, 143,684 teachers, 77,417 security officers had been vaccinated by May 10.
Total confirmed positive cases stood 163,620 out of the 1,721,122 cumulative tests conducted by Monday 10.
Majority of the cases were spread across Nairobi(32), Kisii(11), Meru(5), Uasin Gishu(4) and Nakuru (3).
Ugandan security official arrested in possession of 3 pieces of ivory worth Sh3M – The Informer
Senior Security Officer from Uganda has been arrested in possession of three pieces of animal trophies worth Kshs 3 million street value.
Kennedy Wabwire, a lieutenant working in the Uganda People's Defense Forces (UBDF) in Uganda was arrested on Friday at around 2.00 pm through a tip off from members of the public.
According to the Busia DCIO Benard Wamalwa, they got information that some Ugandan Nationals were on a mission to traffic ivory into Kenya with the aim of selling.
"Police officers liaised with the informer and lured the suspects that the buyer was waiting for the items at one of the Mosques in Busia town," he said.
"The suspects arrived in two motorbikes and we managed to arrest one as the other one fled."
Wamalwa says that efforts are underway to arrest the other culprits who escaped on another motorcycle with a sack of ivory.
According to him, the suspect disclosed that they used the Mariachi route to access the Mosque.
He urged local residents to report suspected people dealing in the any illegal activity, adding trade in ivory was affecting both Kenya and Uganda negatively through loss of revenue that could be gotten from tourism.
Further, he said that the boda boda rider who was carrying the suspects has also been arrested and has recorded statements with the police as a witness.
The suspect has been taken to court and will be charged with being in possession of wildlife trophies contrary to Section 95 of the Wildlife Conservation Management Act of 2013.