With Jubilee Asili, Ruto could face the risk of impeachment: The Standard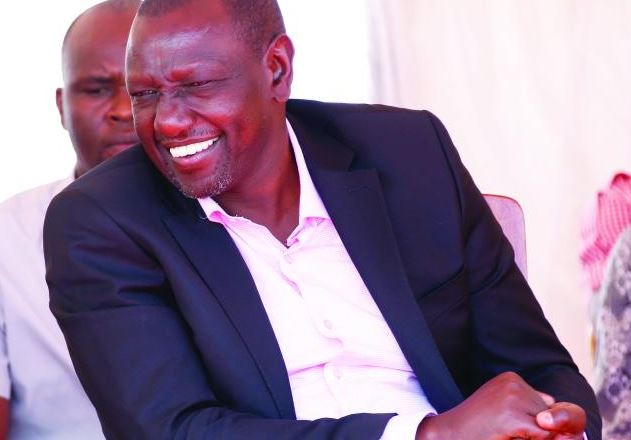 A warm and hearty welcome to the newest political baby in the world: Jubilee Asili. While we do not know much about the new arrival yet, we have received the most interesting and important information: the newborn's name. 
We Africans are so annoying when it comes to naming traditions. The community wants to be involved and gets very uneasy when they think that naming rules have been broken. 
For instance, some traditional people are already declaring young Jubilee Asili's case a misnomer.
They are wondering why a faction that is seemingly breaking away from the original party, leaving behind its original party leader, and moving away from its other original members, would call itself original. 
SEE ALSO: Uhuru allies dare Ruto to quit Jubilee
Perhaps a more accurate name would have been 'Jubilee ingine' (another Jubilee), with the tagline, 'Tumeenda' (we are out of here!). For purposes of distinction, the Jubilee that has been 'left' by Asili must also add a suffix to its name, perhaps it should now be known as 'Jubilee mzee'; the old Jubilee. 
In my view, a new name is a brilliant move on the Deputy President's part. The dignified name, 'Jubilee Asili' is also meant to serve another useful purpose. It will replace and finally get rid of the degrading Tangatanga label forever. 
After all, no one wants to be known as the Tangatanga group, which translates to 'those who wander around aimlessly'. But if we are to be very honest, the 'hard-headed' enemies of Tangatanga will still use that name at every opportunity. Those 'wachokozi' enjoy it too much to stop. Anyway, the first steps to making Jubilee's break up official are neither new nor surprising.
Since 1992, party breakaways have not only happened but have also retained the 'trademarks' of the mother party. In August 1992, the main opposition party, Forum for the Restoration of Democracy, or Ford, founded by Jaramogi Odinga and Kenneth Matiba, broke into two parties: Ford Kenya and Ford Asili, much to the pleasure of President Moi. 
Just like DP Ruto, the first thing Kenneth Matiba did was to look for premises to house their new faction. He moved the new Ford to Muthithi Road in Westlands. And for a while their new party was called Ford-Muthithi, finally becoming Ford Asili. 
SEE ALSO: Ruto fights back, unveils parallel Jubilee office in all-out 2022 war
Coalition formation
Today's Jubilee-Kilimani has adopted the clever naming strategy from Ford, because the name Asili has a legitimate ring to it, and as a bonus, it has an accusatory tone.
The addition of the word Asili says "Although we are the ones moving out, we are the original ones and you are not". That was the message Matiba and Shikuku were sending not just to Oginga and Wamalwa, but to the country. 
So what next for Jubilee-Kilimani? Coalition formation, of course. As easily as we can predict the behaviour of those who will vote, so can we also predict the actions of those who will be asking for votes come 2022. 
It appears that for the first time in our electoral history, the two front-runners will have the same 'family name'. 
SEE ALSO: Motion on embattled county boss exposes partisan politics in Senate
In Kenya, joining the right dots politically means creating an appealing party brand, and using it as an electoral vehicle for votes. That is the logical order. And if the party you are in does not suit you, you create a new one, preferably with a related name, signs and symbols.
But in creating a new Jubilee, two years to the elections while still sitting as the deputy president, is Ruto joining the right dots in the wrong order? Before we answer that, here's a short story. 
There was once a confident scientist who claimed that it was the movement of the trees that created the wind. And that this was evident because when the trees move their branches, there is always wind. Just as when someone flaps their hand around, they create a breeze, but when they are still, there is no breeze.
His conclusion was that since wind is the movement of air, something must be moving it. This makes sense, because it is logical. But just because it is logical does not mean it is true.
The guy joined the right dots, in the wrong order. We know that the wind moves trees, not vice versa. Is Ruto doing the right thing using the wrong approach at the wrong time? Is he attempting to create the wind by moving the trees? And in believing in this inverted logic, is he setting himself up for the impeachment James Orengo promised him a year and three months ago?
SEE ALSO: Ruto urges Senate to resist influence in governor's case
– The writer is a PhD candidate in political economy at SMC University. [email protected]
Comments
comments
Covid-19: A green climate deal not a smart way out of the depression
After the ravages of the Covid-19 pandemic, the world will be spending trillions of dollars to get us back on track. Increasingly, campaigners and influential policy-makers demand this spending be tied to climate goals. The IMF chairwoman Kristalina Georgieva urges "we must do everything in our power to make it a green recovery," and US Democrats, the European Commission and many other countries are pushing "Green New Deals". These could cost us tens of trillions of dollars, and, unfortunately, will be one of the worst ways to help us recover.
The pandemic has resulted in the loss of hundreds of thousands of lives and led to widespread disruption. According to the IMF, the loss could easily top $20 trillion this and next year. That is $20 trillion of food, healthcare and opportunities for people around the world that we can no longer afford.
Similarly, school closures have had little effect on Covid-19, according to renowned medical journal The Lancet, but they have left the next generation less educated. Because better-schooled children are more productive and help advance their countries, this will hamper the world's growth for decades to come. Norway estimates that every day a pupil is out of school steals $160 from each child's future. The World Bank estimates that current school lockdowns for 1.5 billion children have taken $13 trillion from these children's future.
Now, nations will borrow trillions to help alleviate the current suffering. And we are told that a green recovery can quickly create plenty of jobs and economic growth, along with fixing the even bigger problem of climate change. This is mostly incorrect.
Climate change is a significant problem for humanity, and we need to tackle it smartly. But climate policies also have massive costs. Unfortunately, most current climate policies cost more than the benefit they deliver.
The Paris Climate Agreement is wasteful, as it will cost $1-2 trillion a year but reduce climate damages by just one-tenth of its cost. It will not fix climate, but reduce temperatures at century's end by an almost immeasurable 0.2°C. Moreover, studies show it will increase poverty and quadruple European power prices.
ENORMOUS COST
The biggest studies of the 2050 European Green Deal show enormous costs of €1-2 trillion per year by 2050 just for Europe. This cost exceeds what governments across the EU today spend on health, education and environment, yet it will only reduce global climate damages by less than one-tenth of its cost.
But surely green spending will produce more jobs, right? In the US, it takes 39 solar workers to produce the same amount of electricity as produced by one worker in natural gas. Hence, generating more solar power will create many more jobs. But this is wasteful. Choosing to employ 39 people to do what one person could do means 38 people can't help elsewhere in the economy, providing elderly care, education, better infrastructure and the thousands of other needs for society's future.
Moreover, green spending works slowly and creates almost no jobs in the short run, when jobs are most needed. It also doesn't help those who are affected the most. It generates green jobs in construction and manufacturing, whereas most job losses due to Covid-19 occurred in services.
Finally, subsidised jobs from green deals will have to be financed by higher taxes, leading to fewer jobs elsewhere. As the US National Bureau of Economic Research concludes in a new study, overall employment effects from environmental policies "are likely to be small, especially in the long run".
Sometimes it is suggested that going green will actually make us richer. This not only fails the giggle test, it is also contradicted by the climate economic literature: energy is the main driver of economic growth, so making it less effective, less reliable and more expensive has real costs.
Campaigners often misquote one OECD report to suggest climate policies can increase growth. The report actually shows that climate policies drag down growth, whereas smart non-climate policies like investments in infrastructure and education, along with a more flexible labor market, increase growth. Maybe we should pick the growth-enhancing policies first?
To tackle climate change, we need to spend less resources better on ramping up green investment to innovate the price of green energy down below fossil fuels. 
But today we need to spend most of our scarce resources on the urgent needs: investments in health care to tackle the huge backlog and increase resilience to future epidemics; getting children back on track and in school; and helping the billions worldwide who have less food, less income and more insecurity.
As we begin our global climb out of the Covid-19 depression, we shouldn't start by letting bad green deals make us poorer, help climate little and ignore the many other urgent needs of the world.
Bjorn Lomborg is President of the Copenhagen Consensus and Visiting Fellow at the Hoover Institution, Stanford University. His new book is "False Alarm". 
 
Comments
comments
Beyond Covid-19: Building a better Kenya
Six months after Chinese scientists notified the World Health Organization (WHO) of a new virus that caused deadly pneumonia, Covid-19—as the disease was later dubbed —has spread to almost every country around the world. Globally, cases have reached more than 14 million and the pandemic has killed close to 600,000 people. As of July 17, Kenya has confirmed 12,062 cases and 222 deaths.
Following the first confirmed case on March 13, the government moved swiftly to curb the spread of the pandemic through a number of measures. However, four months after the detection of the first case, the economic impact of the pandemic is already being felt. Treasury has lowered its 2020 growth forecast from 6.2 per cent to 2.5 per cent. Among the key sectors mostly affected are aviation, hospitality, tourism, and horticulture. Generally, the export sector, has been adversely affected.
The livelihoods of roughly 14.3 million vulnerable Kenyans have been affected by the pandemic.  About 84 per cent of Kenyans are employed in the informal sector and movement restrictions have affected their income generation, which has reduced their ability to meet basic needs. Many went into the crisis without significant savings or liquid assets and have few personal assets to fall back on. The 36 per cent of Kenyans that live below the poverty line are disproportionately affected by decreases in income, more so for women.
The closure of borders has affected trade, including disruptions to the steady supply of staple foods from Uganda and Tanzania. The effects of the pandemic have strained an agriculture sector which was already suffering from locust invasion, raising food shortages concerns, particularly relating to maize, which is Kenya's staple food.
Covid-19 will impact learning, especially for poor girls and boys because despite the school curriculum having been adapted for distance learning, underprivileged children could not afford internet and other tools needed to stay connected.
The pandemic reminds everyone, in the starkest way possible, of the price to pay for weaknesses in health systems, social protection programmes, public services and economic growth that is not inclusive enough and fails to eradicate poverty quickly enough. It also shows the world the risks to humankind created by its own reckless exploitation of natural resources, including wildlife.
The pandemic is laying bare the way in which the formal economy has been sustained on the back of an informal economy and invisible and unpaid care labour.
As Kenya responds to the spread and impact of the coronavirus, it has the choice to rapidly go back to the old economy and societal model or chart a path forward. Building forward better would embrace a fair and sustainable transition to a new social contract, capable of avoiding, mitigating, withstanding and recovering from such extreme crises in the future.
Building a better, post-pandemic future for Kenya will require environmental, social and economic interventions that lead to greater resilience. Recovery efforts need to accelerate, rather than undermine decarbonisation and protection of the country's natural capital.
A clear recovery path that recognises the role that environmental and natural capital will play, is critical so that everyone in Kenya can be whatever they aspire to be in life. Attention must also be paid to peace, good governance, gender equality and empowerment as well as the protection and promotion of human rights for all.
Rogers Dhliwayo is an Economics Advisor at the UNDP Kenya Country Office and Julius Chokerah is a Development Coordination Officer/Economist at the United Nations Resident Coordinators' Office, Kenya. Both authors provide policy advisory services to UNDP programme in Kenya.
Comments
comments
Rise in child abuse numbers should prick our conscience: The Standard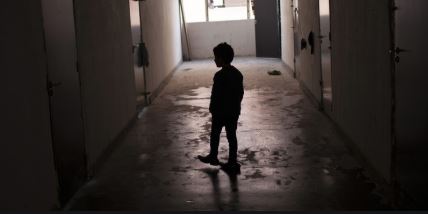 Recent spikes in violence against children, rape and unintended child pregnancies are scary. Labour and Social Protection ministry released their Child Against Violence 2019 Survey this week. The findings illuminate what is behind this vicious current curve and what needs to flatten this other pandemic. 
The report indicates that more than one in three homes are currently emotionally and physically unsafe for children. By the time girls and boys reach the age of five, they have personally experienced or seen others experience physical or verbal abuse by a parent, a caregiver, or another adult.
Schools are not necessarily any safer. One in five girls experience unwanted sexual attention or approaches by their classmates. By the time they are teenagers, nearly half of minors think that corporal punishment is necessary both at home and at school. 
The survey demolishes the myth that only girls are emotionally, physically and sexually violated. Boys between the ages of 18 and 24 are 9 per cent more likely to be beaten than girls in their homes. However, girls between the ages of 13 and 17 are twice as likely to be emotionally bullied and intimidated than boys. They are also at much more risk from defilement, rape and sexual violence. Although not covered in the study, one can only wonder what the statistics of gender non-conforming individuals from the LGBTIQ communities would look like. The findings are stark and given what is happening during this Covid-19, it must wake us up. 
SEE ALSO: KRA's misses its target by a record margin Sh350 billion
It is worth also absorbing an encouraging point in the 2019 report. The last time the government ran such a comprehensive study, the trends were far worse. In the last decade, sexual, emotional and physical violence against children has roughly halved. Boys are doing better.
They experience less emotional and sexual violence today than the previous generation. There are probably a lot of drivers for this. They include a new constitution and new laws that forbid female genital mutilation, corporal punishment, defilement and child marriages. Reducing levels of absolute poverty, HIV and Aids and increasing access to primary and secondary education and child help-desks at police stations are other factors. Despite this progress, we should ask why there has not been a significant reduction in violence against boys and girls over the last decade? There are several areas that need the nation's focus.
The first two lie in the lack of civic and political leadership. The absence of age-appropriate comprehensive sexuality education is a major driver of child abuse and violence. There have been several attempts to introduce progressive reproductive health legislation and strengthen school and out of school programmes.
Today, Senator Susan Kihika is being viciously and uncompromisingly fought by religious conservatives with no alternatives to offer the nation worried by the above statistics. 
We also, as a nation, do not have way forward on how to treat consensual sexual relations between minors of the same age. Boys who have sex with girls remain criminalised under our laws. Without a national consensus among adults, these two important gaps remain controversial and the cost is borne by children. 
SEE ALSO: Warder nabbed in act with patient
Despite progress, our courts remain child unfriendly. Under the Victim Protection Act (2014) and the Children's Act (2012) children have a right to give evidence in closed courts or behind a protective cover. They also have a right to witness protection.
Listening to a defilement case in an open court prior to my case left me so traumatised I pleaded guilty and apologised profusely for taking up the court's time. We need to invest more in free legal, medical and psycho-social services for survivors. Our judicial, police and medical officers need more training on how to care and treat them with dignity and a sense of justice. 
As we press for a more child-friendly criminal justice system, we have to proactively create homes, communities and a country that is safe for all children. Rights based parenting is critical for this. Coaching children on understanding their rights, conflict avoidance, self-defense and speaking out safely are good first steps. There is no point during this season of Covid-19 telling each other to stay home to stay safe when levels of violence are this high. Kenia Ngamau spoke for her generation recently. She publicly demanded of her mother's generation "to stop having sex with children." We must listen to her and others and arrest this now. 
-The writer is Amnesty International Executive Director. The views are personal. Email: [email protected]
Comments
comments