With Jubilee Asili, Ruto could face the risk of impeachment: The Standard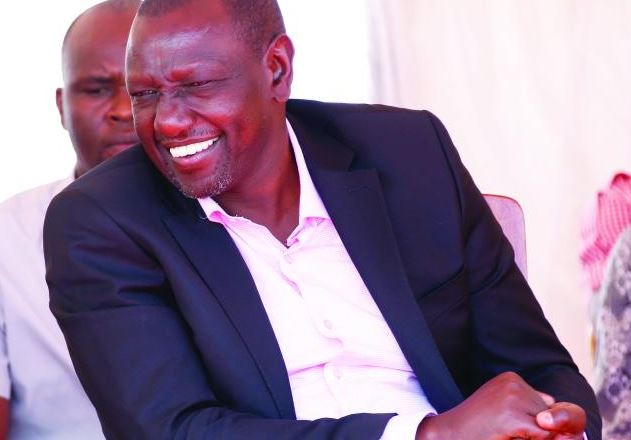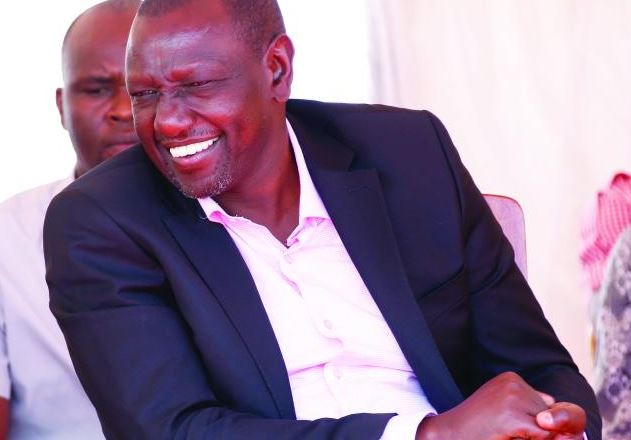 A warm and hearty welcome to the newest political baby in the world: Jubilee Asili. While we do not know much about the new arrival yet, we have received the most interesting and important information: the newborn's name. 
We Africans are so annoying when it comes to naming traditions. The community wants to be involved and gets very uneasy when they think that naming rules have been broken. 
For instance, some traditional people are already declaring young Jubilee Asili's case a misnomer.
They are wondering why a faction that is seemingly breaking away from the original party, leaving behind its original party leader, and moving away from its other original members, would call itself original. 
SEE ALSO: Uhuru allies dare Ruto to quit Jubilee
Perhaps a more accurate name would have been 'Jubilee ingine' (another Jubilee), with the tagline, 'Tumeenda' (we are out of here!). For purposes of distinction, the Jubilee that has been 'left' by Asili must also add a suffix to its name, perhaps it should now be known as 'Jubilee mzee'; the old Jubilee. 
In my view, a new name is a brilliant move on the Deputy President's part. The dignified name, 'Jubilee Asili' is also meant to serve another useful purpose. It will replace and finally get rid of the degrading Tangatanga label forever. 
After all, no one wants to be known as the Tangatanga group, which translates to 'those who wander around aimlessly'. But if we are to be very honest, the 'hard-headed' enemies of Tangatanga will still use that name at every opportunity. Those 'wachokozi' enjoy it too much to stop. Anyway, the first steps to making Jubilee's break up official are neither new nor surprising.
Since 1992, party breakaways have not only happened but have also retained the 'trademarks' of the mother party. In August 1992, the main opposition party, Forum for the Restoration of Democracy, or Ford, founded by Jaramogi Odinga and Kenneth Matiba, broke into two parties: Ford Kenya and Ford Asili, much to the pleasure of President Moi. 
Just like DP Ruto, the first thing Kenneth Matiba did was to look for premises to house their new faction. He moved the new Ford to Muthithi Road in Westlands. And for a while their new party was called Ford-Muthithi, finally becoming Ford Asili. 
SEE ALSO: Ruto fights back, unveils parallel Jubilee office in all-out 2022 war
Coalition formation
Today's Jubilee-Kilimani has adopted the clever naming strategy from Ford, because the name Asili has a legitimate ring to it, and as a bonus, it has an accusatory tone.
The addition of the word Asili says "Although we are the ones moving out, we are the original ones and you are not". That was the message Matiba and Shikuku were sending not just to Oginga and Wamalwa, but to the country. 
So what next for Jubilee-Kilimani? Coalition formation, of course. As easily as we can predict the behaviour of those who will vote, so can we also predict the actions of those who will be asking for votes come 2022. 
It appears that for the first time in our electoral history, the two front-runners will have the same 'family name'. 
SEE ALSO: Motion on embattled county boss exposes partisan politics in Senate
In Kenya, joining the right dots politically means creating an appealing party brand, and using it as an electoral vehicle for votes. That is the logical order. And if the party you are in does not suit you, you create a new one, preferably with a related name, signs and symbols.
But in creating a new Jubilee, two years to the elections while still sitting as the deputy president, is Ruto joining the right dots in the wrong order? Before we answer that, here's a short story. 
There was once a confident scientist who claimed that it was the movement of the trees that created the wind. And that this was evident because when the trees move their branches, there is always wind. Just as when someone flaps their hand around, they create a breeze, but when they are still, there is no breeze.
His conclusion was that since wind is the movement of air, something must be moving it. This makes sense, because it is logical. But just because it is logical does not mean it is true.
The guy joined the right dots, in the wrong order. We know that the wind moves trees, not vice versa. Is Ruto doing the right thing using the wrong approach at the wrong time? Is he attempting to create the wind by moving the trees? And in believing in this inverted logic, is he setting himself up for the impeachment James Orengo promised him a year and three months ago?
SEE ALSO: Ruto urges Senate to resist influence in governor's case
– The writer is a PhD candidate in political economy at SMC University. [email protected]
Our wizards saw the Brave New World, but none saw coronavirus
Last year in December, Nation Media Group held its first Kusi Ideas Festival in Kigali. The festival tried to peer ahead the next 60 years in Africa.
There were many Brave New World ideas about how that future might look like, and also the perils that progress almost always brings. Needless to say, no one saw Covid-19 coming.
A futurist curtain-raiser in The EastAfrican, titled Africa in 2079, came close to outlining a mirror universe to the one Covid-19 is bequeathing us.
Between London, Zimbabwe, and the corners of Africa where Econet's fibre optic network reaches, Strive Masiyiwa, founder and chairman of Econet Wireless and former chair of the board of AGRA wrote:
"I recently invested in a tech start-up that has created an Uber-like platform for tractors, enabling farmers to link up with a central database and order a tractor via SMS…freeing the farmer from the drudgery of the hoe. This service is particularly valued by women farmers, enabling them to circumvent social norms that might otherwise hamper their ability to hire a tractor." From wherever we are hiding from the virus, unable to roam the farm, Uber farming could be the new way a lot of our food is produced.
From Tanzania, Aidan Eyakuze, who is executive director of Twaweza East Africa and has been confined in-country as an elegant prisoner for nearly two years because of his love of inconvenient data, painted an intoxicating but strange utopian-dystopian picture of Africa at the end the century.
By 2079, he foresaw the "vast majority of Africans earn their living through multiple micro-tasking (MMTs) ever since every "job" was unbundled into its component tasks…leaving only those unbundled micro-tasks needing social intelligence, creativity or dexterity to be done by people. All "taskers" are always-on private contractors who bid relentlessly for the privilege of tasking.
Incomes are kept low by the relative scarcity of tasks requiring the human touch.
"The unrelenting competition for tasks is both stressful and socially divisive — you are competing against everyone all the time…even marriages have renewable term limits, 'in case someone better comes along.'" With work-from-home regimes, the former has come 78 years earlier.
Indeed, even for the latter, more people now probably think being cooped up with the same man or woman in the house "for better, for worse, for richer, for poorer, in sickness and in health, to love and to cherish, till death us do part," is a very archaic model.
Between Italy and Kenya, the Society for International Development's Arthur Muliro, peered into a what a truly borderless Africa might look. Among others, his gaze settled on, of all places, Libya.
"Libya…was now welcoming other Africans and allowing them to settle. The peace deal that had come after a decade of civil war was holding and there was new optimism, in part boosted by the arrival and expansion of new migrant groups who had settled there and were helping rebuild their adopted country."
On a close re-reading, turns out Aidan hinted that Turkey, which jumped in the Libyan fray as the coronavirus made its way out of Wuhan, might have something to do with it.
Stadiums progress welcome – Daily Nation
Last week, the Sports ministry's top officials, led by Chief Administrative Secretary Hassan Noor Hassan and Principal Secretary Joe Okudo traversed the country to access the ongoing construction of stadiums.
President Uhuru Kenyatta also made an impromptu tour of the Nyayo National Stadium to ensure that all is well besides giving Cabinet Secretary Amina Mohamed full support. That has made sure that renovation works resume at all the stadiums — including Kasarani, Nyayo, Kipchoge Keino, Kamariny and Wote — and that everything is running on schedule.
Upon completion of some of these arenas, the country will have positioned itself to host major world events, especially in football, athletics and basketball. The ministry must, therefore, ensure that, while it has given contractors an ultimatum to finish their work, it also insists on quality delivery.
But there are concerns about work at county stadiums, especially in Mombasa, where those who redesigned the arena have done away with the internationally approved running track.
The new stadium has been designed for football only hence won't host any track and field events. The four lane track will only be for warm up and this has raised eyebrows.
Mombasa County Chief Sports Officer Innocent Mugabe said Bububu grounds in Likoni and Kenya Ports Authority's Mbaraki Sports Club will be upgraded for sports use. Mombasa being at low altitude, it is suitable for staging major World Athletics events, having staged the 2007 World Cross Country Championships.
Kenya is bidding to host the 2025 World Championships in Athletics and Mombasa can easily be the venue with a good stadium in place. There is still time to build a county stadium.
Ensure reopening of schools runs smoothly
When Education Cabinet Secretary George Magoha announced a fortnight ago the postponement of school reopening to January next year, he gave an exception. Universities, teacher training colleges and technical training institutions were directed to be ready to reopen in September.
Consequently, they were asked to put in place safety measures prescribed by the Health ministry, including reorganising classrooms and hostels to ensure social distancing. Just a month to the planned reopening, are those institutions really prepared?
In the past few days, Prof Magoha has convened meetings with the heads of the institutions to plan for the reopening and visiting the colleges to assess their preparedness. Preliminary reports from these engagements indicate that just a few institutions are ready.
POOR STATE
At the university level, so far, only Strathmore has been declared ready for reopening. Ensure reopening of schools runs smoothly
For teachers' colleges, three — Murang'a, Kibabii and Kericho — have met the threshold. Assessment is ongoing for the technical training institutions.
But the broad observation is that most of the institutions are not ready. Though not surprising, most of them are ordinarily in poor state and Covid-19 has just exposed them. Beyond the situation, long-term actions are required to revamp and revitalise them.
Reopening the colleges in September will be the starting point for relaxing restrictions in the education sector. The reason for beginning with colleges is that they have mature students who understand the health protocols and can, therefore, take care of themselves and minimise infections. Their experience would then inform plans for reopening primary and secondary schools.
REPEAT CLASSES
Closure of schools and colleges has dealt a huge blow to education. Learners in schools have lost a whole year and have to repeat classes next year. This comes with high social, economic and psychological. Indeed, this is the first time in history that schools are being closed for a year.
The last time the education sector suffered most was in 1982, when, following an abortive coup, the University of Nairobi and then-Kenyatta University College were closed for nine months. That created a major backlog and that took five years to clear. This is the reason steps should be taken at the earliest opportunity to mitigate the damage.
The challenge, therefore, is for the colleges to work on those health protocols to prepare for reopening. All other sectors, such as transport and tourism, are reopening and, therefore, colleges have no reason to lag behind. We ask the management of the institutions to expedite the required processes and get ready for reopening in September as directed.