Why Sh1.7b oil jetty continues to sit idle: The Standard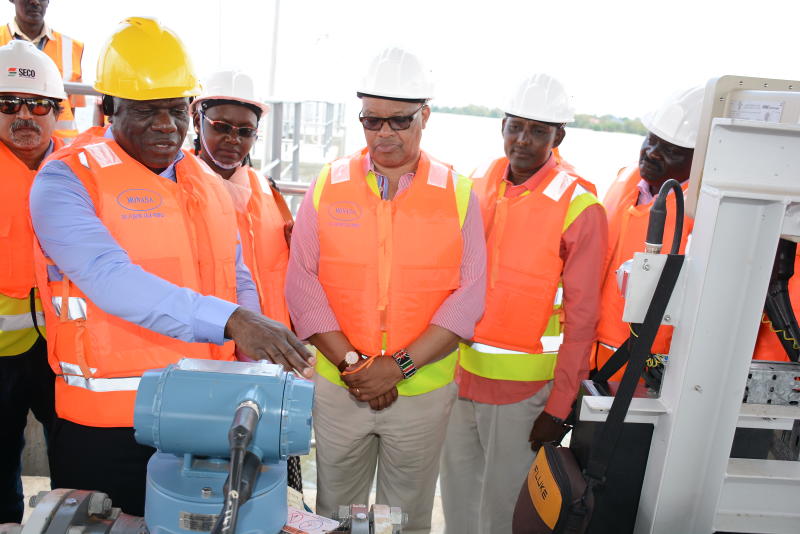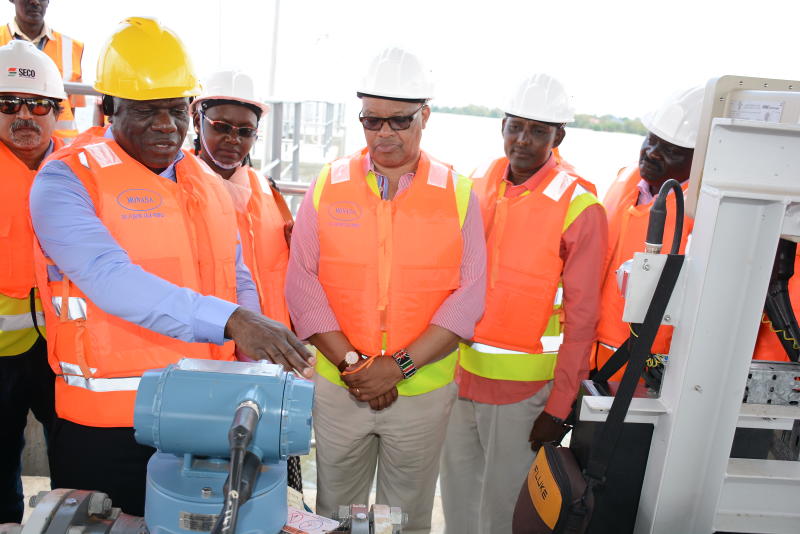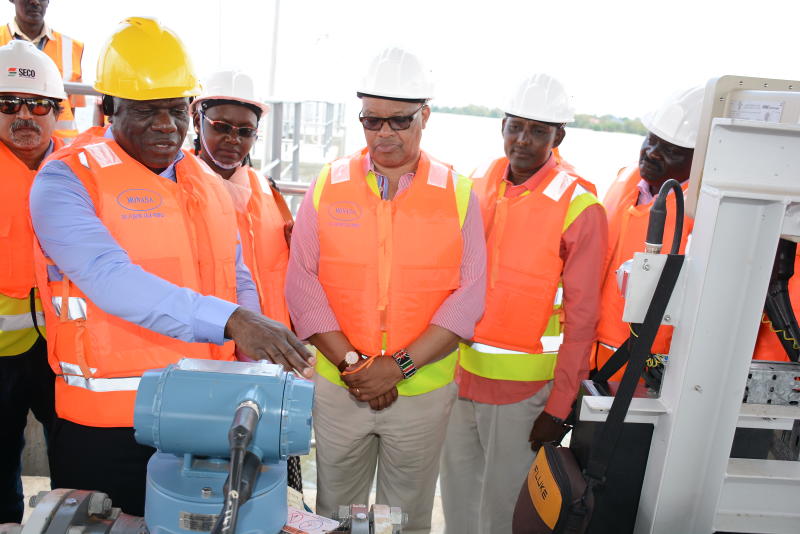 Kenya will have to wait awhile to use the Kisumu Oil Jetty as construction of a similar facility on the Ugandan side is taking longer than anticipated.
The Ugandan jetty is expected to be completed later this year but has already missed several deadlines.
The Sh1.7 billion Kisumu jetty owned by the Kenya Pipeline Company (KPC) was dubbed a game changer in the transportation of petroleum products to the region including Uganda, Rwanda and the Democratic Republic of Congo.
It has been lying idle two-and-a-half years since it was completed.
SEE ALSO: What's next for Ngumi: I don't appoint myself and I don't lobby for positions
KPC Managing Director Macharia Irungu on Thursday told the Senate that the Ugandan jetty is expected to be ready by November, after which transportation of petroleum products on Lake Victoria can start in earnest.
"The jetty was completed and ready for use but Uganda was not ready for utilisation," he told the Senate Committee on Energy during a virtual meeting.
"We anticipate that if everything goes according to plan, they will finish by November and then we can start using the facility. Currently we are using a terminal owned by one of the oil marketers in Uganda."
The Kisumu facility was expected to enable Kenya to compete more effectively with Tanzania in getting the neighbouring countries to route their petroleum products through its ports.
Tanzania has over time taken significant market share from Kenya owing to factors such as congestion at the Port of Mombasa.
SEE ALSO: Farmers count loses as millers get cane from Uganda
The Senate committee took issue with Petroleum and Mining Cabinet Secretary John Munyes for failing to show up for the meeting.
Committee Chairman Ephraim Maina said the CS had failed to honour summons on several occasions. He said among the issues that the committee wanted the CS to discuss was the recent hike in fuel prices.
The ministry on July 10 issued a legal notice that increased the Petroleum Development Levy to Sh5.40 per litre from 40 cents.
"We appreciate he has a busy schedule but the constitution demands that he gives parliament due consideration because it is the representative of the people," said Mr Maina. 
World Bank pushes G-20 to extend debt relief to 2021
World Bank Group President David Malpass has urged the Group of 20 rich countries to extend the time frame of the Debt Service Suspension Initiative(DSSI) through the end of 2021, calling it one of the key factors in strengthening global recovery.
"I urge you to extend the time frame of the DSSI through the end of 2021 and commit to giving the initiative as broad a scope as possible," said Malpass.
He made these remarks at last week's virtual G20 Finance Ministers and Central Bank Governors Meeting.
The World Bank Chief said the COVID-19 pandemic has triggered the deepest global recession in decades and what may turn out to be one of the most unequal in terms of impact.
People in developing countries are particularly hard hit by capital outflows, declines in remittances, the collapse of informal labor markets, and social safety nets that are much less robust than in the advanced economies.
For the poorest countries, poverty is rising rapidly, median incomes are falling and growth is deeply negative.
Debt burdens, already unsustainable for many countries, are rising to crisis levels.
"The situation in developing countries is increasingly desperate. Time is short. We need to take action quickly on debt suspension, debt reduction, debt resolution mechanisms and debt transparency," said Malpass.
ALSO READ:Global Economy Plunges into Worst Recession – World Bank
Kenya's Central Bank Drafts New Laws to Regulate Non-Bank Digital Loans
The Central Bank of Kenya (CBK) will regulate interest rates charged on mobile loans by digital lending platforms if amendments on the Central bank of Kenya Act pass to law. The amendments will require digital lenders to seek approval from CBK before launching new products or changing interest rates on loans among other charges, just like commercial banks.
"The principal objective of this bill is to amend the Central bank of Kenya Act to regulate the conduct of providers of digital financial products and services," reads a notice on the bill. "CBK will have an obligation of ensuring that there is fair and non-discriminatory marketplace access to credit."
According to Business Daily, the legislation will also enable the Central Bank to monitor non-performing loans, capping the limit at not twice the amount of the defaulted loan while protecting consumers from predatory lending by digital loan platforms.
Tighter Reins on Platforms for Mobile Loans
The legislation will boost efforts to protect customers, building upon a previous gazette notice that blocked lenders from blacklisting non-performing loans below Ksh 1000. The CBK also withdrew submissions of unregulated mobile loan platforms into Credit Reference Bureau. The withdrawal came after complaints of misuse over data in the Credit Information Sharing (CIS) System available for lenders.
Last year, Kenya had over 49 platforms providing mobile loans, taking advantage of regulation gaps to charge obscene rates as high as 150% a year. While most platforms allow borrowers to prepay within a month, creditors still pay the full amount plus interest.
Amendments in the CBK Act will help shield consumers from high-interest rates as well as offer transparency on terms of digital loans.
SEE ALSO: Central Bank Unveils Measures to Tame Unregulated Digital Lenders
Scope Markets Kenya customers to have instant access to global financial markets
NAIROBI, Kenya, Jul 20 – Clients trading through the Scope Markets Kenya trading platform will get instant access to global financial markets and wider investment options. 
This follows the launch of a new Scope Markets app, available on both the Google PlayStore and IOS Apple Store.
The Scope Markets app offers clients over 500 investment opportunities across global financial markets.
The Scope Markets app has a brand new user interface that is very user friendly, following feedback from customers.
The application offers real-time quotes; newsfeeds; research facilities, and a chat feature which enables a customer to make direct contact with the Customer Service Team during trading days (Monday to Friday).
The platform also offers an enhanced client interface including catering for those who trade at night.
The client will get instant access to several asset classes in the global financial markets including; Single Stocks CFDs (US, UK, EU) such as Facebook, Amazon, Apple, Netflix and Google, BP, Carrefour;  Indices (Nasdaq, FTSE UK), Metals (Gold, Silver); Currencies (60+ Pairs), Commodities (Oil, Natural Gas).
The launch is part of Scope Markets Kenya strategy of enriching the customer experience while offering clients access to global trading opportunities.
Scope Markets Kenya CEO, Kevin Ng'ang'a observed, "the Sope Markets app is very easy to use especially when executing trades. Customers are at the heart of everything we do. We designed the Scope Markets app with the customer experience in mind as we seek to respond to feedback from our customers."
He added that enhancing the client experience builds upon the robust trading platform, Meta Trader 5, unveiled in 2019, enabling Scope Markets Kenya to broaden the asset classes available on the trading platform.