Why Ringtone rejected Azziad´s proposal despite promising him 7 children
Barely weeks after controversial artist, Ringtone Apoko made headlines of a possible relationship with Azziad Nasenya, he has come out to say the TikTok queen does not meet the threshold of his ideal woman.
Ringtone has to be one of the few gospel artists in Kenya who has been single for so long and still not bothered that age might catch up.
When asked, the gospel artist says he is yet to meet a woman ideal to be his lawfully-wedded wife.
Just when we thought Azziad – having agreed to feature in his new track Zoea Mawe – would fit as one of the few ladies Ringtone would not be embarrassed to be spotted in public with, it turns out to be wrong.
Up and close with celebrated radio personality, Jalang´o, Alex Apoko admitted that Azziad has every characteristic a man would admire, but there is something she lacks – spirituality.
Also read: How Ringtone bought his multi-million mansion in Runda through President Uhuru Kenyatta (Video)
You will be shocked at what made Azziad get knocked off Ringtone´s list.
Azziad is beautiful and intelligent but I can´t date her because she does not pray 7 times a day and does not speak in tongues. However, she told me she is ready to bear 7 children. She still has a couple of things to achieve for her to suit the kind of ´wife material´ I desire.
Well, I am also not sure about the agreement on 7 children but let´s leave it at that.
Wedding Zari
Referring to his disappointing proposal to Diamond´s ex, Zari Hassan, Ringtone denied that he intended to marry her – he was instead misquoted.
I never wanted to marry Zari. But seeing the way Diamond broke her heart, I decided that as an evangelist, I should encourage her. I told her; ´I as Ringtone, I love you so much like Jesus loves you´. I was trying to help her with my Range rover since she said she loves the luxury German ride. But the media misinterpreted my intentions for her.
Before revealing:
I am not a virgin. Before I became saved, I had committed sins.
Comments
comments
What next for Kamene Goro after Andrew Kibe exited Kiss100?
Kamene Goro and Andrew Kibe came together from NRG Radio as a package deal that involved their show's producer, Xtian Dela when they were poached by Kiss100. Unfortunately, that audacious play at market disruption did not pan out to be a longtime play with the team eventually exiting the Radio Africa Limited owned company.
This has resulted in Kamene Goro being the only survivor left standing at Kiss100. On Monday morning, however, her solo run at the show told a very clear story to the world. And I for one sorely missed Kibe's energy and the chemistry that was undeniable.
Now, make no mistake about it, Kiss100 will definitely survive that minor speed-bump and inconvenience of having to let go of Kibe but they, along with Kamene Goro will have to dig deep to change the show's format into something that works.
Rumour has it that Jalang'o will be joining the show to inject some much-needed foil energy to Kamene Goro's morning segment and that will definitely help set the pace. But outside of this, what happens to Kamene Goro outside of Kiss100 now that her partner in crime is gone from radio?
Well, as with anyone else, Kamene Goro could set up a podcast. The challenge with this, however, is the fact that we haven't really gotten to hear a lot of her thoughts as she hasn't really created a brand and niche for herself. As a result, unlike with Andrew kibe, Kamene Goro would have to start laying the foundation for her podcast -essentially starting from the ground up.
Kamene Goro could always target getting on TV with a show. She has in the past had a show with Shaffie Weru and DJ Hypnotiq but that was a crowded show. Kamene Goro could always go the route of setting up a show that would be in the lifestyle mould that the likes of Tyra Banks or closer to home, Grace Msalame.
And the final option open to Kamene Goro would be for her to continue working with her former teammates off the Radio Africa Limited platforms such as Kiss100 and actually build a digital ecosystem for themselves. Xtian Dela, after all, is a Wizz at creating Digital videos and platforms, Andrew Kibe is already chemistry she had built up and can always tap into almost with no energy at all.
Kamene could commit to doing the work to build podcast/ video or any other platform with Andrew Kibe and Xtian Dela that would allow her to note only safeguard her radio platform but that comes with zero of the red tape she had to endure over at Kiss100.
For more thought-provoking opinion pieces, click here. And be sure to like our Facebook page.
Comments
comments
Four video games you should check out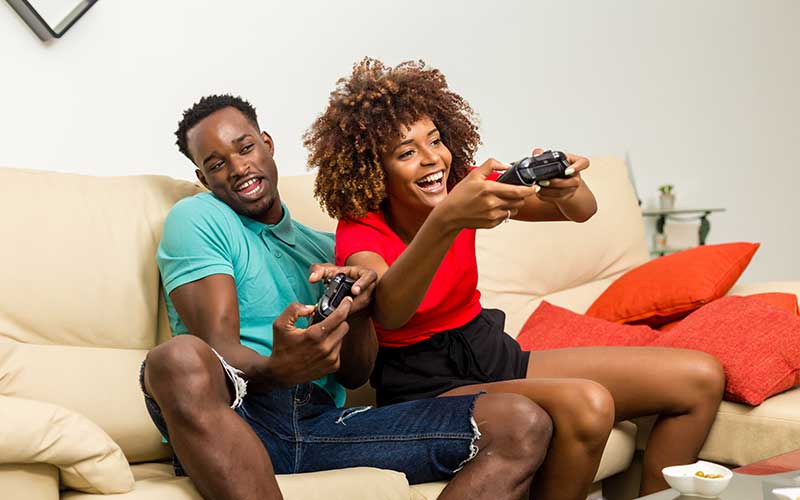 By Boniface Mithika



40 minutes ago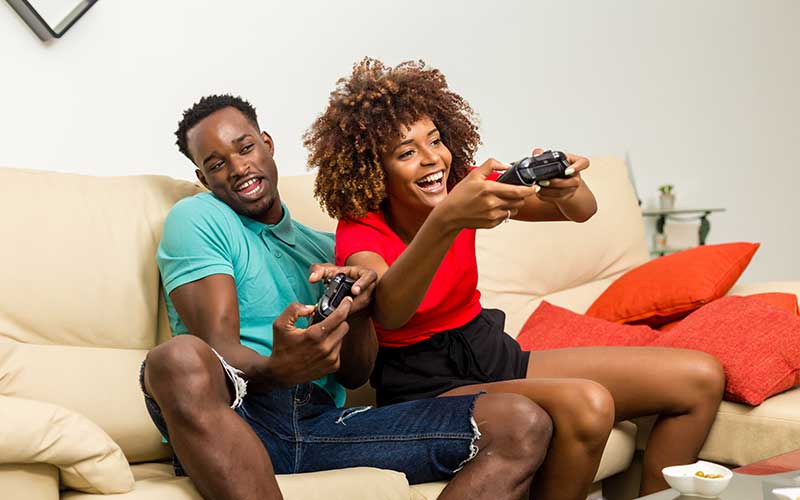 The current generation of video games is coming to a close with the release of a new PlayStation 5 and Xbox just a few months away. You should therefore catch up with the latest games as this happens.
Here are some excellent picks you should immerse yourself into.
READ ALSO: The untold things that happen in Kenya's computer games spots
Trackmania (PC)
Trackmania, as the name suggests, is a racing franchise that has not only stood the test of time but also defied it. The latest entry, a remake of 2006's TrackMania Nations simply called Trackmania, feels like a return to form in many ways. But an off-putting subscription system and poor tools to actually teach you its intricacies make it a bittersweet reunion. Trackmania has never explained itself particularly well, and 2020's rendition is no different. An all too brief tutorial covers the basics, but you're on your own when it comes to learning the mechanical subtlety behind getting truly fast.
READ ALSO: Defend Kenya- Africa's first 3D video game developed in Kenya now available
Marvel's Iron Man VR (PlayStation VR)
As one of the most beloved superheroes, Iron Man is nearly as recognisable as any other character in pop culture today. Despite his success in films and comic books, video game prosperity has thus far eluded Marvel's icon.
READ ALSO: Controversial video game puts players in the shoes of Jesus Christ and perform 'miracles'
With Iron Man VR, developer Camoflaj lets you step into Tony Stark's power armor as you fly, blast, and quip your way through several missions spanning the globe. Combat in Iron Man VR is superb. Using the motion controllers to access Iron Man's full arsenal of weapons truly made me feel like I was one of Earth's mightiest heroes.
Superliminal (PlayStation 4, Xbox One, Switch)
Superliminal is a first-person puzzler that plays with forced perspectives. One of its strongest gimmicks is how it allows you to use your perspective to manipulate objects. For example, if you hold an apple close to your face, it looks bigger than it actually is.
In Superliminal, you can use this to your advantage, so when you hold small objects up close they actually do become larger. This is purely a game that attempts to explore those feelings and the fuzzy logic that only exists inside our dreams.
Deadly Premonition 2: A Blessing in Disguise (Switch)
This is a sequel to Deadly Premonition that takes place in present-day Boston. Through unique storytelling, venture back in time to Le Carré and uncover the mysteries buried within the once peaceful town. Serving as both a sequel and prequel to the original Deadly Premonition, follow Agents Davis and Jones as they begin a new investigation into the Le Carré serial murders.
Through the memories of a former FBI agent, go back in time to Le Carré and step into the role of Special Agent York to begin unraveling the mystery. You get to customise your character and upgrade your skateboard for improved speed and landing more difficult tricks.
Comments
comments
Boss Moves! Ken Mijungu reveals his next big project after he was fired from NTV
Ken Mijungu was unfortunately among the fired news anchors from NTV Kenya. The journalist then confirmed rumors about his exit from the station in a post shared on his social media pages.
He went on to thank everyone he had been working with a post where he wrote:
The axe fell @NTVnewsroom and I was on its way. 7 years in those corridors summed up in a two-page letter of termination. We live to fight another day. Thanks to God, He remains the greatest, thank you @ntvkenya for the opportunity and thank you for always staying tuned.
However unlike some of his colleagues, Ken Mijungu already had a plan B that will not see him go broke in a few months; or even years, that is if he is now venturing into law permanently.
Law firm
As seen on his latest post, it appears that the former NTV news anchor is now planning to join his law firm identified as Ken Mijungu Legal Consultancy; The firm will not only deal with Immigration, Finance, Property, imports and Exports but any legal matter a client has.
He accompanied his post with a short caption from the scriptures where he wrote;
Believers will always be believers Matthew 6: 26-34
Ken Mijungu and Dennis Okari
Although he remains best friends with Dennis Okari; the sad part is that these two will no longer be working together like before.
Rumor has it that these two men also started attending the same church and since then, they have become closer than ever.
This was proven by Mijungu who came out to bash Betty Kyallo for not appreciating Dennis Okari on her post; where she talked about Ivanna's health scare back in 2019.
According to Ken Mijungu Betty and her family should have acknowledged Dennis Okari's presence at the hospital; instead of making him look like a deadbeat dad.
I write entertainment stories as well review and critic local music. Apart from my busy schedule you can catch me on social pages by clicking on them below
Comments
comments