Why partnerships in technology are key in fighting pandemic: The Standard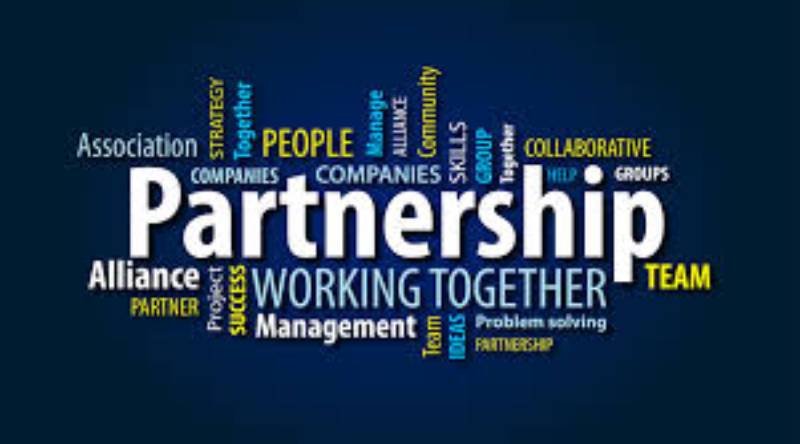 Opinion
It has brought to the fore the need for accuracy in data gathering for faster medical response.
The current global coronavirus crisis has highlighted the need for efficiency in information management.
It has brought to the fore the need for accuracy in data gathering for faster medical response.
While looking at the role of technology during this period, partnerships have stood out in driving meaningful change.
Microsoft has for example, through its 4Afrika Initiative formed partnerships with healthcare facilities – providing them with technical support and business consultancy to help them achieve their goals.
SEE ALSO: Why partnerships in technology are key in fighting pandemic
Each of these facilities has had a sphere of influence, with firms using their existing platforms and programmes to pivot and adapt existing technologies to address the pandemic.
Artificial intelligence (AI) and machine learning in healthcare have also helped boost response times and preparedness. Using big data analytics to deliver real-time insights into healthcare means improved performance and better decision-making. This means using AI to save lives.
For example, Microsoft4Afrika partnership with BroadReach, a healthcare software vendor has enhanced data-driven solutions to manage and deliver health programmes in underserved regions.
 Quick responses
Together, they created Vantage, a cloud platform – delivering analytics that help development, health and human services organisations identify risks and opportunities. During Covid-19 crisis, BroadReach has been using its cloud services to gather data from health workers in the field and instantly upload it into Vantage – guiding leaders to manage the impact of the pandemic.
SEE ALSO: What if Kenyans knew Covid-19 was coming?
In healthcare, quick responses save lives. BroadReach has produced a facility readiness survey that allows the State to redirect resources to prioritised hospitals and facilities. Predictive analysis can be used to help forecast and track outbreak hotspots.
This demonstrates how partnerships in technology can deliver in situations that require high volumes of data for use in prediction and preventative measures.
A pact with Raphta, a pioneer in Edge AI and computer vision in Africa, has produced software and hardware solutions that allow contactless biometrics for use to access control to facilities among others.
Raphta is now offering its Shuri Face Contactless Biometrics solution to hospitals, clinics and buildings for thermal screening and containment, limiting contact and virus spread.
Using their AI facial recognition software and hardware technology, they have added thermal imaging technology.
SEE ALSO: President Uhuru Kenyatta responds to 'Freedom is Coming' memes
The firm is now running pilot projects at Netcare Gardens Hospital in South Africa and Kenyatta National Hospital, Nairobi. 
Telemedicine is also enabling safer diagnosis, limiting unnecessary contact between patients and healthcare providers.
In Pakistan, Sehat Kahani, an e-health start-up supported by 4Afrika provides patients with access to qualified doctors and records. The challenge in Africa is working with partners to bridge the gap in healthcare.
– The writer is the regional Director of Microsoft's 4Afrika Initiative
Comments
comments
Pakistan overtakes Uganda as top Kenyan goods buyer
Pakistan overtook Uganda to become the biggest buyer of Kenyan goods in the first five months of the year after supplies to Kampala were largely slowed by coronavirus-induced delays at the border.
Earnings from exports to Pakistan, predominantly tea, bumped 19.37 percent to Ksh24.13 billion ($225 million), pushing the world's fifth most populous country back to the summit of top importers of Kenyan products for the first time since 2017, official data shows.
The data collated by the Kenya National Bureau of Statistics (KNBS) shows supplies to the land-locked Uganda, Kenya's largest overall trading partner, dropped 5.65 percent to Ksh20.22 billion ($189 million), largely hurt by delays in April and May due to a requirement for truckers to have Covid-free certificates.
That slowed delivery of goods – including vegetable oils, fuel, iron and steel as well as paper and paperboard– to Kampala, pushing the country down to third biggest buyer of Kenya's after being leapfrogged by the United Kingdom (UK).
Revenue from exports to the UK, the former Kenya's colonial master, grew at the fastest pace of 30.06 percent to Ksh21.49 billion ($200 million) on increased demand for fresh farm produce such as fruits, cut flowers and vegetables.
Kenya Flower Council, the lobby for large-scale flower farms, said demand for Kenyan fresh produce in Europe and other key destinations has been rising since April at about 30 percent of targeted sales to current levels of nearly 75 percent.
Delivery has, however, been hurt by erratic freight services with most airlines prioritising medical supplies in the fight against contagious Covid-19, KFC chief executive Clement Tulezi said on phone.
"The biggest challenge we have at the moment is freight. It is only the UK which has remained open for the longest even when we were in the heat of Covid shocks two months ago," said Mr Tulezi.
"Our hope is that as Europe and other markets start to open, and increased demand and less supplies comes in, we should be able to attract more freighters into Nairobi."
Overall, Kenya's exports rose 6.73 percent (or Ksh16.98 billion, $158 million) in the January-May 2020 period to Ksh269.13 billion ($2.5 billion) spurred by increased sale of tea and horticultural products.
Tea earnings jumped 18.90 percent to Ksh58.62 billion ($548 million), cut flowers by 4.23 percent to Ksh51.14 billion ($478 million), while income from sale of fruits surged 78.91 percent to Ksh11.09 billion ($104 million).
Comments
comments
Microsoft Teams to accommodate up to 20,000 participants in a single meeting
REDMOND, Washington Jul 10 – Microsoft Teams is upgrading the virtual platform to accommodate larger groups for meetings and classes.
As part of this new upgrade, meeting organisers who want to have more people watch a presentation or discussion, will soon be able to bring together up to 20, 000 participants at a go but for a view-only meeting experience.
And for more interactive meetings—where attendees can chat, unmute to talk, and turn on their videos for real-time collaboration, Teams meetings are growing to support up to 1,000 participants, up from a maximum of 250 participants currently.
These upgrades are part of a new features in Microsoft Teams that will make virtual interactions more natural, more engaging, and ultimately, more human. These features offer three key benefits for people at work and in education.
First, they help you feel more connected with your team and reduce meeting fatigue. Second, they make meetings more inclusive and engaging. And third, they help streamline your work and save time. It's all about enabling people everywhere to collaborate, to stay connected, and to discover new ways to be productive from anywhere.
"As the global response to COVID-19 evolves, communities around the world have moved from an era of "remote everything" into a more hybrid model of work, learning, and life. And as we all scramble to keep up, the future of work and education is being shaped before our eyes. At Microsoft, we have spent the last few months learning from our customers and studying how they use our tools," Jared Spataro, Corporate Vice President for Microsoft 365.
Of the new features announced – the Together Mode – which will be available for users from next month, presents a new meeting experience in Teams that uses AI segmentation technology to digitally place participants in a shared background, making it feel like you're sitting in the same room with everyone else in the meeting or class.
Research has shown that since most people started doing work remotely, many people are feeling less connected and experience more fatigue during video meetings than during in-person collaboration. This mode makes meetings more engaging by helping you focus on other people's faces and body language and making it easier to pick up on the non-verbal cues that are so important to human interaction.
"It's great for meetings in which multiple people will speak, such as brainstorms or roundtable discussions, because it makes it easier for participants to understand who is talking," Spataro explains.
The second feature – the Dynamic view – offers an extraordinary new meeting experience but it's not intended for every meeting. The company says it believe that traditional video meetings people use every day can also be more engaging and dynamic. A set of enhancements we call dynamic view gives you more control over how you see shared content and other participants in a meeting.
Using AI, meetings dynamically optimize shared content and video participants.
New controls—including the ability to show shared content and specific participants side-by-side—let you personalize the view to suit your preferences and needs.
The third feature is the Video filters which allows users to subtly adjust lighting levels and soften the focus of the camera to customize their appearance. Also introduced is the Reflect messaging extension which is based on research that shows that employee well-being is more important to productivity than ever.
Creating an emotionally supportive environment is key to keeping people healthy, happy, and focused. The new Reflect messaging extension gives managers, leaders and teachers an easy way to check in with how their team or students are feeling — either in general, or about a specific topic like work-life balance, the status of a project, current events, or a change within the organization.
IT administrators will be able to install the Reflect extension from GitHub, and then make it available to employees in their organization in the message extension menu.
In addition to the above, Teams users will soon be able to react during a meeting using emojis that will appear to all participants.
Live reactions is a shared feature with PowerPoint Live Presentations, which allows audience members to provide instant feedback to the presenter.
Also, during meetings, chat has become a lively space for conversation and idea-sharing and offers an option for people to participate in the discussion without having to jump in verbally. But it can be challenging to pay attention to video feeds, presentations, and chats all at the same time.
Currently, Teams users need to manually open a chat window to view the chat screen. Soon, however, chats sent during a Teams meeting will surface on the screens of all meeting participants, making the chat more central to the conversation. 
While Teams already provides live captions as a way to follow along with what is being said in a meeting, soon we will add speaker attribution to captions so that everyone knows who is speaking.
Live transcripts, coming later this year, provide another way to follow along with what has been said and who said it. After a meeting, the transcript file is automatically saved in a tab as a part of the meeting.
"Unless otherwise specified, all of these features will roll out later this year. And they all reflect our vision for the future of work: where everyone is able to contribute and do their best work; where they can move fluidly between experiences, apps, and devices; where AI lends a helping hand to streamline tasks, provide short cuts, and save you time; and where technology contributes to wellbeing and doesn't detract from it," explains Spataro.
Comments
comments
Global Markets Review – Kenyan Wallstreet
US stocks on Thursday closed lower over renewed investor concerns on covid19 second wave impact on the economy. A number of US states have now reported a record rise in virus hospitalizations as well as deaths.
Meanwhile, the number of initial jobless claims for the week ending July 4 fell by 99,000 to land at 1,314,000, the US Department of Labor announced on Thursday. The four-week moving average decreased by 636,500 to 19,085,500, the report noted.
According to Bloomberg, Washington is said to be preparing retaliatory measures against France over its digital tax measures. This comes after Trump's Government pulled out of talks on the implementation of a global digital taxation system in June with European countries. The US says it will implement measures against the countries if they implement their digital own taxes.
Tesla
Shares of carmaker Tesla have continued to rise to all-time highs over the last two weeks hitting over $1,400 on Wednesday's session. CEO Elon Musk will soon get the first paycheck of his $56 billion payout package after the firm's six-month average market capitalization reached a record of $138 billion according to CNBC.
Tesla CEO Elon Musk says the company is "very close" to developing a level five autonomous driving technology that is expected to enable car navigation without a driver present in a vehicle. In a speech at the World Artificial Intelligence Conference (WAIC) hosted by Shanghai, Musk noted he believes that basic options for the technology will be finished by the end of the year.
READ; Tesla Beats Toyota to Become World's Most Valuable Automaker
On Wednesday, Berkshire Hathaway CEO Warren Buffett announced he has donated $2.9 billion to philanthropic causes since the start of 2020, bringing his total philanthropic donations to over $37 billion since 2006. According to CNBC, Warren donated the funds in form of Berkshire's class B shares to five foundations which is in line with his commitment to giving away at least 99% of his wealth before he passes away.
The five foundations Warren Buffett donates to annually are the Bill and Melinda Gates Foundation, the Susan Thompson Buffett Foundation, the Howard G. Buffett Foundation, the Sherwood Foundation and the NoVo Foundation.
Comments
comments