When constructing, the roof is king
The roof of a home is integral to its function. It acts as a buffer for changes in the atmosphere and shelters your family and belongings from external elements. Today, roofs serve more than this particular function, as they are testament to the overall beauty of the home and the homeowner's personal style. As times evolve, so do roofing styles in Kenya. From the thatched (makuti) roofing materials that defined our past, today's home owners have a variety of options when building their houses to suit each individual style and function.
The style one settles on relies on a variety of factors. First, the climate and weather of the location of your home should be considered. If it is prone to harsh weather conditions, this may affect the longevity and durability of your roof. This may lead to leaking if the design does not allow for adequate drainage, or the development of mould, which could corrode the roof's structure.
Second, the interior of your home should have adequate ventilation and insulation to maintain the roof's structure from the inside out. Lack of ventilation can cause a build-up of warm, moist air that could encourage the growth of mildew and mould, which could result in the rotting of the roof.
Third, ensure that the professionals installing the roof are thorough and well-established in their craft. Even with the best roofing materials, improper installation could affect their durability. With all these factors considered, what is left is for the homeowner to settle on a roofing style and durable materials with which to construct the roof. Popular roofing styles include:
This is the most common style in Kenya. The design involves two sides of a roof coming together at the peak to form a ridge. It is identifiable by the triangular or 'A' shapes formed, visible on the sides of the roof. They are preferred because they are the cheapest and easiest to install. This is because there is minimal cutting and fitting of shapes required, as the shingles that make up the roof can just be placed in long rows.
They are suitable for areas with cold weather as they can easily shed water during the rainy season. However, they can prove to be unstable in windy conditions if the frames lack adequate support, leading to the peeling off of the roof's materials. They are suitable for home owners who want more headroom in their house for loft conversion, as well as adequate ventilation in the attic area of the house.
There are different variations of this roof style, including the box gable, front gable, cross gable, Dutch gable and gable with shed roof addition. Each is suitable for different aesthetic qualities, but the cross gable and gable with shed roof addition are most suitable for complex home structures and home owners looking to extend their space respectively.
Another common style is the hipped roof. It has slopes on four sides of the roof that come together at the peak to form a ridge. This type is preferred because unlike the gable roof, it is more stable due to the inward slope of all four sides that make it far more durable. They can also offer additional living space in the home, in the form of a room called a dormer.
Though they are also economical, installing a hipped roof is more expensive than installing a gable one as it is more complex to build. For instance, the trusses that make the roof more stable tend to be more difficult to put together.
The additional seams in the design also affect the durability of the roof if not adequately secured and maintained, as they could form valleys that make it easier for water to leak through the roof. That said, installation is paramount to the longevity of this roof style.
Types of hipped roofs include: simple hip, cross-hipped and half-hipped. Like the cross-gable roof, the cross-hipped style is suitable for homes with different wings.
The style is fast becoming as popular in residential areas as it was mostly common in commercial and industrial building styles. This is as a result of modern architectural advancements.
The roof is flat above the structure, with a slight pitch to allow for water shedding and drainage purposes. It also provides extra outdoor living space, which comes in handy for townhouses with limited backyard space.
For homes that are energy-efficient, a flat roof provides space to keep solar panels out of sight. They are also cheaper to construct than pitched roofs, as they often follow the natural structure of the home.
However, they tend to be more expensive to maintain due to the costs attached to roof repair and replacement. They are also easily susceptible to leakages and are unsuitable for areas with heavy rainfall. This can be, however, be countered by ensuring the roof is waterproof.
Another great plus for this roofing style is the rise of the "green roof", where one can place plants on the roof to combat insulation in urban areas due to their cooling effect. The roof is layered using beneficial plant life, soil, drainage and a waterproofing membrane to prevent leaks.
It is also referred to as a shed roof. The design is essentially a single-sloping roof attached to a taller wall. It looks like half of a gable roof, or a flat roof with a more pronounced slope.
This design is common in modern architectural designs, though it has historically been used for home additions such as servant quarters or car sheds. In modern homes, this style performs double the work by being both aesthetically useful and allows for easy water shedding. This makes it a great choice for houses in high rainfall areas.
However, in windy areas, it can be quite unstable. The pronounced slope of the roof could also mean lower ceilings in one part of the house.
As for roofing materials, Kenyans have many options in terms of concrete tiles, wooden tiles, shingles and corrugated iron sheets. Engineered materials have become more preferred as natural materials become more expensive and inaccessible.
In an article on the Construction Kenya website in June 2019, corrugated iron sheets are the most affordable at Sh300 per square metre for the thinnest grade, with high quality pre-painted sheets going for up to Sh700 per square metre.
Clay roofing tiles will set the homeowner back Sh600 per square metre, while concrete roofing tiles will cost around Sh800 for the same. Slate stone tiles cost Sh1,500, wooden tiles Sh1,800, and stone coated steel tiles sell at Sh2,000 per square metre respectively.
Roofing shingles made of asphalt are gaining popularity among Kenyan homeowners for their attractiveness as well. They cost Sh2,000 per square metre. Copper felt tiles and transparent insulated roofs are other available options, with the latter costing Sh5,000 per metre.
When it comes to durability, slate roofs reign supreme, lasting about 85 years. A shingle roof could last about 15 years. Either way, while deciding what style and material combination is best for you, remember that cheap is eventually expensive; always invest in quality that will stand the test of time.
Singer speaks after attacking lover at WCB signee Zuchu's star-studded concert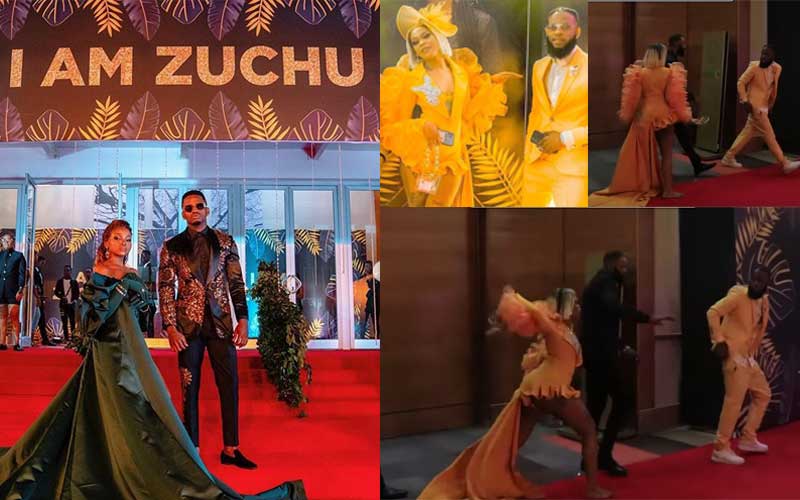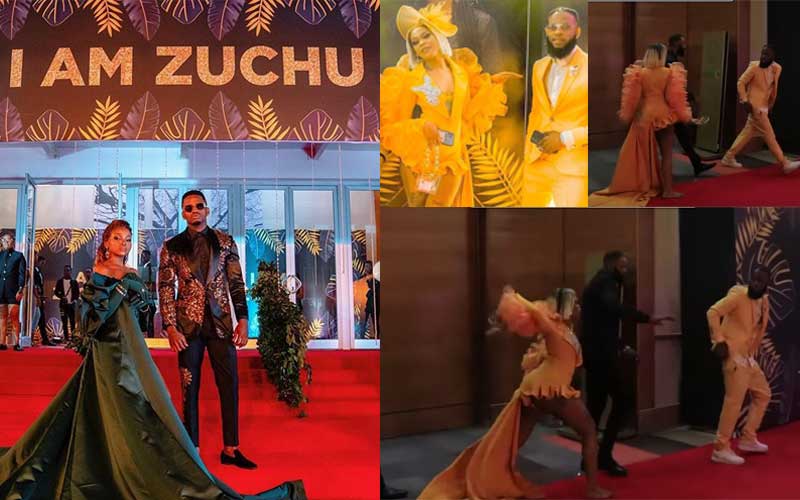 By Standard Entertainment



56 minutes ago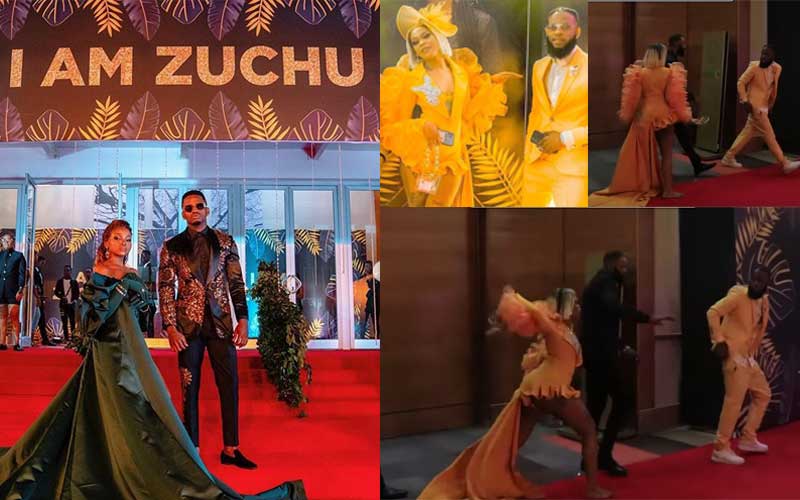 On 18 July, there was fanfare at the Mlimani City Hall in Dar es Salaam as WCB signee Zuchu held a thanksgiving concert months after her debut EP, I Am Zuchu. The event dubbed 'Ahsante Nashukuru' mainly featured performances by artistes from the WCB stable and attracted the whos-who in the Tanzanian entertainment and political scenes. 
READ ALSO: I'm not behind Diamond, Tanasha split- WCB's Zuchu sets record straight
However, singer Gigy Money who also performed made the headlines for the wrong reasons after getting into a scuffle with her lover during the much-publicised concert.
READ ALSO: I was bewitched by a friend – Gigy Money
Peaceful arrival, later chaos
Moments earlier, Gigy and her Nigerian man were seen arriving arm in arm at the event whose highlight featured Zuchu receiving a brand new car from WCB head honcho Diamond Platnumz. Donning matching outfits, the couple was spotted on the red carpet as the paparazzi scrambled to capture the moment.  However, all hell breaks loose later and viral videos depict the visibly angered Nigerian arguing with a bouncer at the entrance. After a tense confrontation, Gigy's man is seen being led by the screaming bouncer towards the exit. Shortly after, a similarly irritated Gigy emerges and follows the pair.
"Gigy! Wewe Gigy wewe!" a woman in the background is heard dissuading the singer from pursuing them but the singer pays no heed and heads for the pair.
"You want to beat me?" the boyfriend is heard asking an approaching Gigy as the bouncer acts as a barrier between them. The bouncer manages to steer the incensed man towards the exit as Gigy follows behind, hurling obscenities.
READ ALSO: I will get a baby with your eldest son – Gigy Money warns Zari
At some point, a barefoot Gigy turns into a sprint before throwing one of her shoes which hits the man who then responds with an insult. Another bouncer finally intervenes and the two are separated. Gigy then asks for her vehicle so she can head home before warning the press against sharing videos of the incident.
Addresses incident
Though the cause of their tiff is still unknown Gigy later made reference to the shocking incident in a social media post, hinting that alcohol had a part to play in the fracas.  In another post, Gigy shared a photo alongside her estranged lover writing: "My mad man looked handsome before his demons arose and mine arose too."
'Running over Ali Kiba'
Gigy is not new controversy and recently said she'd run over her ex, singer Ali Kiba for breaking her heart.
"I will knock all of them down, I mean I will kill them. In fact, I will flatten them like chapatis. The first person I will knock down and kill is Ali Kiba.  Actually, I don't need a weak car, I need a Fuso so that when I knock him down I will be sure he doesn't survive," Gigy told Ayo TV.
READ ALSO: Gigy Money under fire for dirty-dancing with married singer
Dating Kiba brothers
Gigy had in the past admitted to dating both Ali Kiba and his younger brother, Abdu Kiba. She solely laid the blame on Chekecha singer for pursuing her despite knowing that she'd been with his younger brother. Abdu expressed being heartbroken after learning the two had a fling, prompting him to marry.
"I was very hurt on hearing that Ali was dating Gigy Money because I dated her first before she became famous. But it's alleged that Ali didn't know. It hurt me for a while till when I married," said Abdu.
Defunct Nairobi County Council  Nurses Go On Strike, Citing Discrimination By The Government
Why Jahmby Kokai is happy her TV anchor dream never came true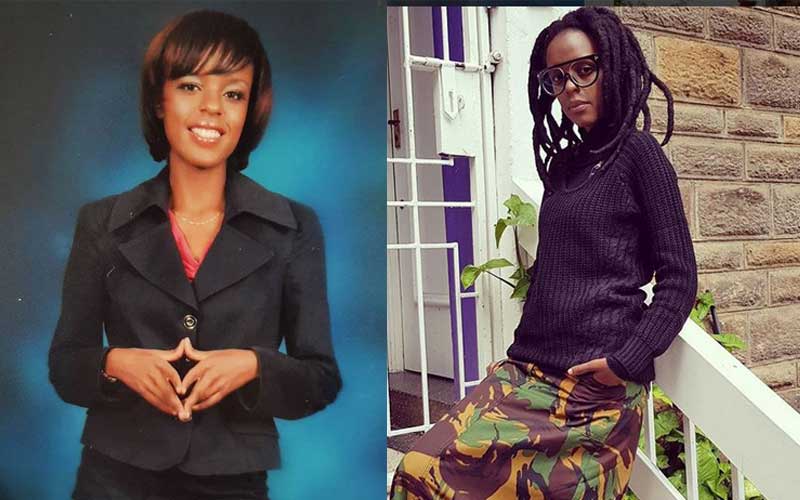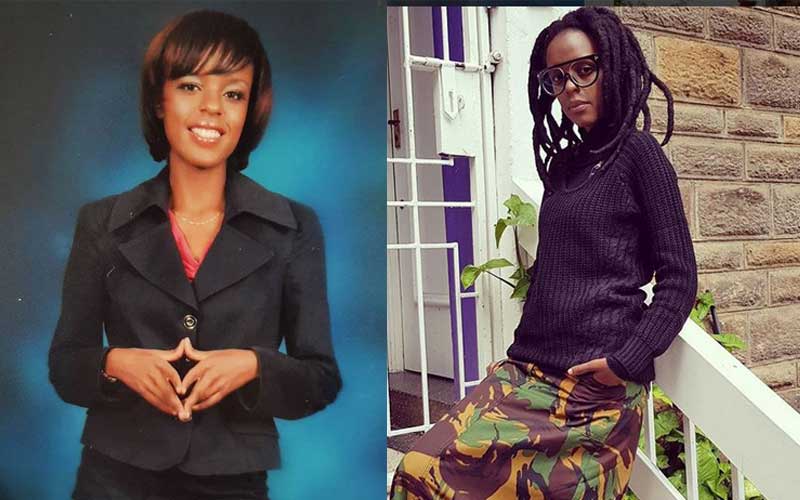 By Diana Anyango



37 minutes ago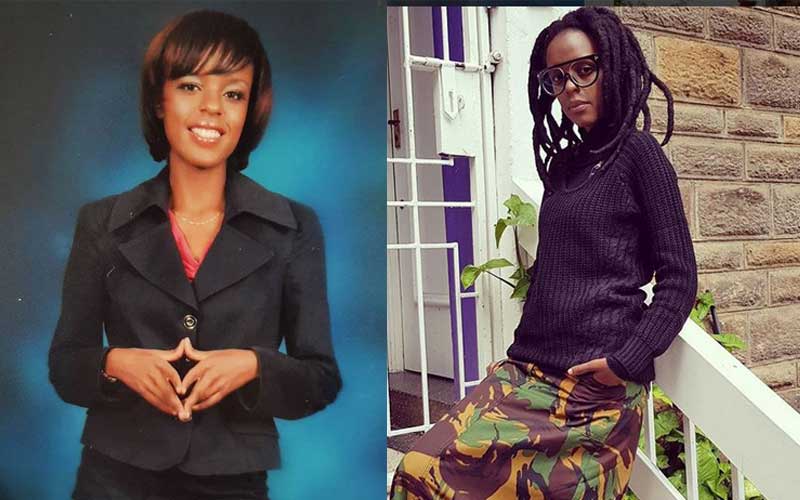 Popular media personality Jahmby Koikai narrated how her first attempt at auditioning as a TV host backfired and she was sent home on the first day of the audition. Reliving her prime days, Jahmby narrated how she was determined to follow her dream of becoming a news anchor after completing her degree.
"There was a reality show that was running on one major TV channel here in Kenya, searching for the next top news anchor. I've always had the knack for news. At the time, I was working at Metro FM. Walked to my boss and asked him if he was ok with me participating in this competition. He agreed to it.
"Auditions were at Film Studios. The queue stretched all the way to the showground. I was at the back kabisa. Imagine 300 people before you. Then we got the briefing paper and it indicated, 'no persons with experience in a media house allowed to participate in this audition'. Mimi Jahmby Koikai, nirudi home after watu 300 kukuwa mbele yangu?" she posed.
READ ALSO: Jahmby Koikai back in Kenya after a year of treatment abroad
According to the endometriosis survivor, she went ahead to audition for the position despite the warning and was the first contestant to be sent packing.
"So I stayed in line until I got to the audition room. The judges were a few people I was in campus with. I felt a wave of despair. Like I'm here auditioning, yet my classmates will be judging me? I did my thing and I was considered. We got into the house and we were assigned to different groups. I was the group leader and we won the challenge. Later that evening, we were driven back to Film Studios for a briefing. The presenter of the show said some of us have to go home.
"My name was called out first amongst other great people. We were dropped home. I cried. It felt like I'd lost such a great opportunity. My mom and late grandma were so sad cos they loved to watch me do the news," she narrated.
READ ALSO: Why I'm walking around with a mask- Jahmby Koikai
Second audition
Later, Jahmby auditioned for another TV opportunity only to miss out as well.
"Then came another opportunity over 10 years ago, I saw a TV ad and decided to apply for the news anchor position. I didn't get the job."
However, due to endometriosis, Jahmby was forced to put her dreams on hold and concentrate on getting better. According to her, it is as though God had better plans for her and is grateful to not have gotten the jobs.
"I battled severe endometriosis in silence for over 19 years. I think of how engaging the newsroom is and I'm grateful I wasn't in that space. I'd have utilized all my sick-leaves and off-days and just declared redundant."