We visited 123-year-old luxury store Henri Bendel the day after it announced it would close, signaling the end of an era for retail (LB)
Henri Bendel, the iconic luxury brand that has its flagship store on New York's Fifth Avenue, is closing after 123 years in business.
Henri Bendel is owned by L Brands, parent company of Victoria's Secret, PINK, Bath & Body Works, and La Senza. L Brands announced on Friday that all 23 Henri Bendel stores are set to close in January, along with the brand's website.
We visited the flagship store on Fifth Avenue and saw how the store closing represents a new era of retail.
Henri Bendel, the iconic luxury brand that has its flagship store on New York's Fifth Avenue, is closing after 123 years in business.
The brand was started by Henri Bendel in 1895, when he moved to New York and began making white-and-brown-striped bags and hat boxes that appealed to the city's elite. Ninety years later, in 1985, Henri Bendel was acquired by L Brands.
Now, after 123 years in business, the retailer is closing its doors for good.
L Brands, which also owns Victoria's Secret, PINK, Bath & Body Works, and La Senza, announced on Friday that it would be closing all 23 Henri Bendel stores, including its website and flagship store, to focus on its more profitable brands. The stores are set to close in January, but they will still have new merchandise for the holidays, according to a company press release.
"We are committed to improving performance in the business and increasing shareholder value. As part of that effort, we have decided to stop operating Bendel to improve company profitability and focus on our larger brands that have greater growth potential," L Brands chairman and CEO Leslie Wexner said in a statement on Thursday.
"This decision is right for the future growth of our company, but not easy because of the impact to our L Brands family."
The Henri Bendel flagship store is filled with handbags, sunglasses, wallets, jewelry, and other accessories, all elegantly displayed under big, beautiful chandeliers and surrounded by gold decor.
We visited the store in New York City the day after it announced it would be closing, and we found it was a vestige from a more glamorous era of retail. Here's what it's like:
The Henri Bendel flagship store is on Fifth Avenue, surrounded by other luxury retailers like Louis Vuitton, Cartier, and Bvlgari.
The interior of the store was stunning.
The iconic brown and white stripes were everywhere, and elegant chandeliers were hanging all over the store. Almost everything was painted gold.
All of the displays were simple but eye-catching. The brand's "Influencer" collection was on display at the front of the store.
There was also an Influencer shop within the store. It was set up similar to a department store.
The store carried sunglasses …
… perfume …
… and a ton of handbags. Most products cost over $100.
Jewelry typically cost at least $40, and even small accessories like keychains cost $30.
There were some things you don't typically see every day, like free monogramming of most products.
There was a long spiral staircase with gold railings leading up to the second floor.
Upstairs, the walls were decorated with vintage photos of NYC, and handbags lined the walls.
There was a small lounge area …
… and an area that overlooked the ground floor. The store was surprisingly busy when we visited mid-day.
The store felt very high-end — much more so than most department stores today.
Even though it will have new merchandise through the holiday season, Henri Bendel will be closing the flagship store and all other locations in January, signaling the end of an era for the retail industry.
Better living conditions for incarcerated children and women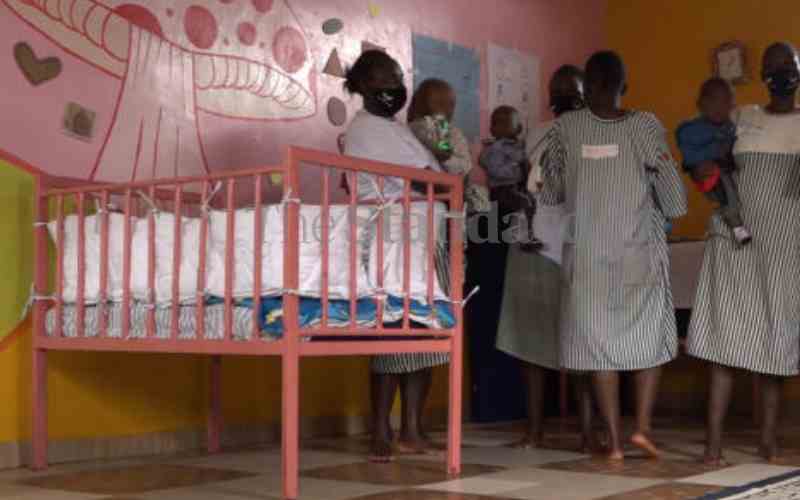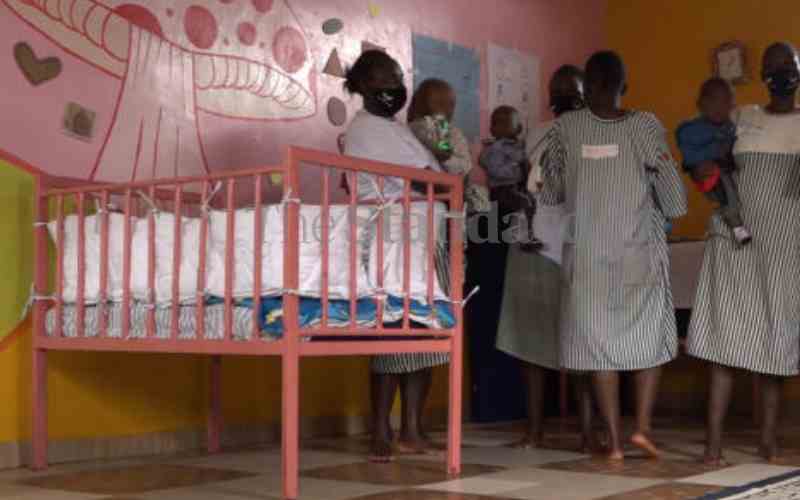 A day care center officially unveiled by Winnie Guchu, the CAS Ministry of interior and coordination. [Muriithi Mugo, Standard]
The prisons' service, in partnership with Faraja Foundation, has rolled out a rehabilitation programme for inmates.
The programme targets enhancing structures at the correctional facilities and making them friendlier to prison staff and inmates.
Jane Kuria, the CEO of Faraja Foundation, says the non-governmental organisation aims for successful reintegration of inmates to the community upon release from prison.
"Faraja Foundation wants to be remembered for supporting former convicts to reintegrate back to the community," Kuria noted.
She added that many ex-convicts had to start lives afresh after jail terms, hence the need to help them fill the gap in reintegrating with society.
Donating beds and other items was a way of helping inmates survive and get rehabilitated in preparation for their return to society, she added.
The foundation aims to distribute 2,160 beds to the 43 women prisons that hold about 2,615 inmates and 210 children accompanying them.
Daris Kangi the Officer in charge Embu women's prison (L) chats with Winnie Guchu, the CAS Ministry of interior and coordination at the newly unveiled daycare at the Prison. Through a partnership with Faraja Foundation, the Prisons service will also distribute 2160 beds to all Women Prisons across the country. May 13, 2021. [Muriithi Mugo,Standard]
Speaking during the unveiling of day-care built by Faraja at Embu Women's prison, Kuria said children jailed with their mothers did not deserve to undergo hardship.
Take a quick survey and help us improve our website!
Take a survey
David Bett, chair of Faraja Foundation, challenged stakeholders to consider a review of the open-door policy that will also see prison staff benefit more.
Winnie Guchu, the Ministry of Interior and Coordination CAS, said the government had targeted to have day-care centres in all women's prisons.
"Women convicted with children lacked caretakers of their children at home and this forced them to carry the babies along for the duration of their sentences," said Ms Guchu.
She said the children were innocent and that they had the right to a conducive environment for growth through the day-care centres.
"These children should have places for entertainment, playing as well as good sleeping areas," said Guchu.
She unveiled the day-care center and received 160 of 2,160 beds from the Faraja Foundation, destined for distribution in all the 43 women's prisons countrywide.
Also present was Commissioner of Prisons Wycliffe Ogallo. 
What you need to know about the Juja by-election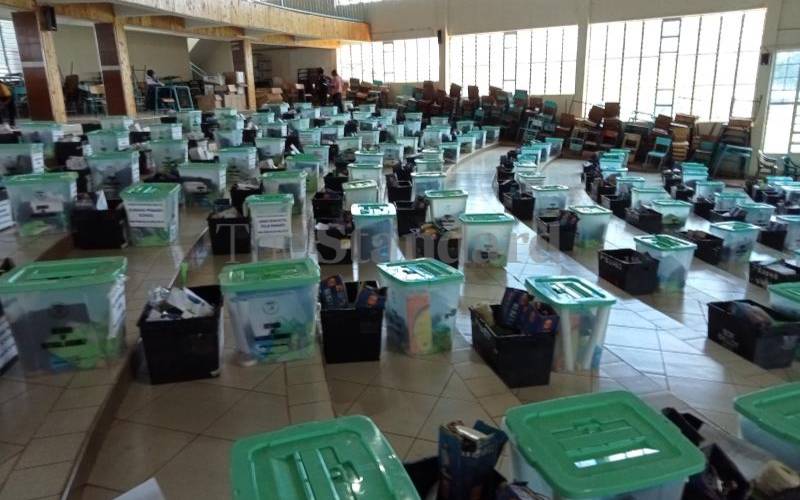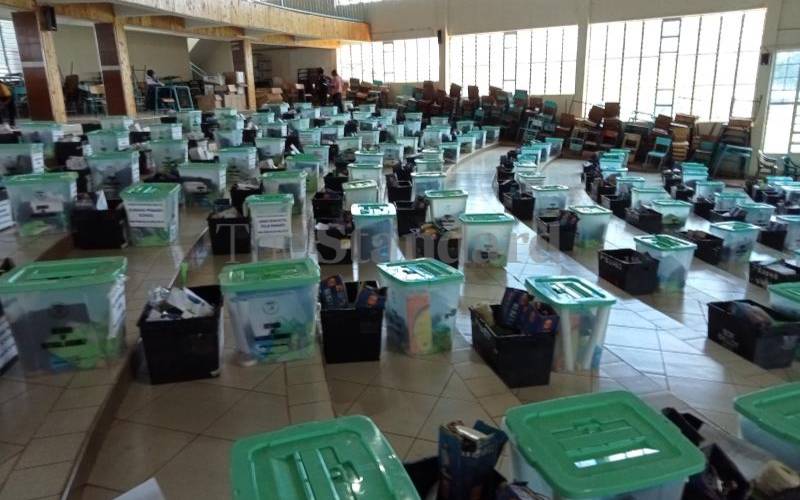 The late Juja MP Francis Waititu aka Wakapee.
The Juja parliamentary seat became vacant after MP Francis Waititu succumbed to brain cancer on February 22, 2021 at MP Shah Hospital.
Waititu was elected on a Jubilee ticket during the 2017 General Election. He garnered 66,190 votes.
According to IEBC, Juja constituency has 114,761 registered voters.
The 2017 General Election had an 80 per cent voter turn-out which saw 91,801 Kenyans casting their votes in the region.  
The by-election
On Tuesday, May 18, 2021, voters in the Juja constituency will head to the polls to elect their next member of parliament.
A total of eleven candidates will square it out in the mini poll.
Jubilee Party By-election Juja MP Nominee Susan Njeri Waititu during certificate issuance at the Party's Headquarters in Nairobi on Wednesday, March 24, 2021. [Boniface Okendo, Standard]
Main contenders
Take a quick survey and help us improve our website!
Take a survey
1. Waititu Susan Njeri – Jubilee Party
2. Ndung'u George Koimburi – Progressive Empowerment Party (PEP)
Others:
3. Mwangi Kariuki Chege – Independent
4. Kagera Eunice Wanjiru – The New Democrats (TND)
5. Kariuki Joseph Gichui –  Independent
6. Kariuki Rashid Iregi –  Independent
7. Marungo James Kariuki – Independent
8. Mburu John Njoroge – People's Party of Kenya (PPK)
9. Ndung'u Antony Kirori – Maendeleo Chap Chap Party (MCCP)
10. Ndung'u Kennedy Gachuma – National Liberal Party (NLP)
11. Zulu Julius Thiong'o – Independent
19-year-old boy charged with defiling girl three years younger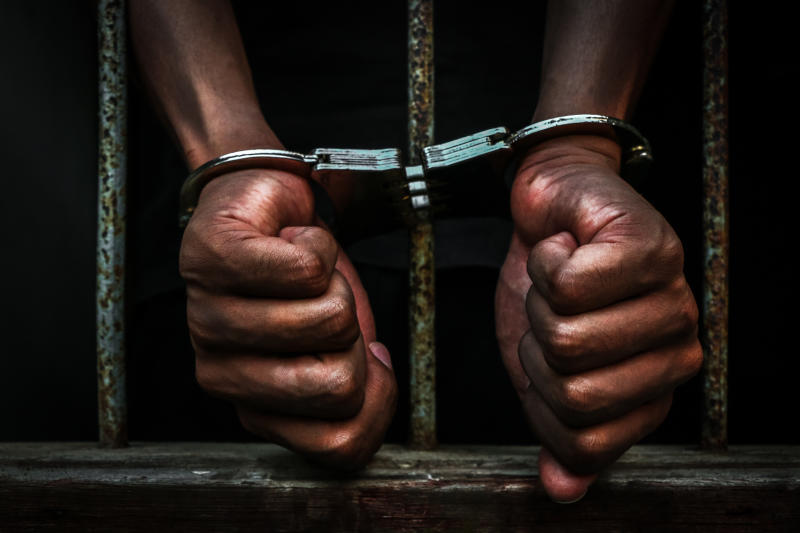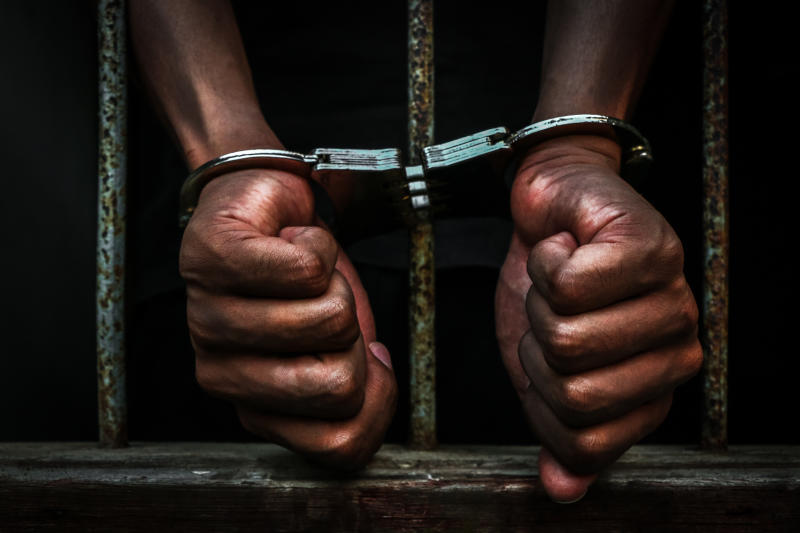 [Courtesy]
A 19-year-old teenager is in trouble with authorities for allegedly defiling a 16-year-old girl.
Tyson Ongaki has been charged before a Kisumu Chief Magistrate's court and accused of intentionally defiling the minor on various dates. The crime was allegedly committed in Bomet.
The teenager who appeared before Chief Magistrate Peter Gesora however denied the offence and has been released on a Sh100,000 bond.
The court heard that after committing the offense on diverse dates between March 26, 2021 and May 14, 2021, the teenager moved to Kisumu.
He has also been charged with committing an indecent act with a minor.
An investigating officer handling the matter told the court that the suspect was arrested in Kisumu.
The magistrate directed that the matter be heard on June 15, 2021.
Take a quick survey and help us improve our website!
Take a survey