Apart from driving traffic to an organisation, corporate blogs have proved to be strategic ways firms use to reach or drive messages to specific target audiences.
Such messages may include insights, reviews, advice, announcements, clarifications, or newsletters related to the company.
READ ALSO: 5 exciting photography blogs to consider as voting in BAKE Awards 2019 continues
READ ALSO: 5 top Kenyan technology blogs seeking your vote, support in BAKE Awards 2019
The following are five impressive nominees that are in close contest to be crowned best corporate blog in this year's BAKE Awards:
READ ALSO: BAKE Awards 2019: Food Blogs to whet your appetite as voting continues
BrighterMonday is an East African website that gives job seekers access to job vacancies. It was founded in 2006.
Employers use it to advertise for job positions.
Its blog section provides job hunters with additional tips on how they can maximise their chances to land a job.
It also seeks to explains why some people may not be landing jobs despite several attempts to secure one.
READ ALSO: Top Kenyan fashion blogs in close contest for BAKE Awards 2019
Zimele Asset Management Company Limited is licensed by the Retirement Benefits Authority (RBA) to provide pension scheme fund management services.
It is also a partner to Capital Markets Authority (CMA) as a fund manager and investment advisor.
Its blog educates that public on various issues for instance how to invest and how to make sound financial decisions to increase their profit base.
READ ALSO: BAKE Awards 2019: Environment Blogs to look out for as voting continues
Katz Photography is a company owned by a couple, Monicah and Timothy. It deals with wedding photography.
Its blog documents amazing wedding moments the duo has shot.
READ ALSO: BAKE Awards 2019: 5 top Creative Writing Blogs seeking your vote
Nomad magazine is an East Africa travel magazine aimed at a new breed of travelers seeking inspiration on places to go and things to do.
Every month, the Nomad team bring readers diverse and exciting content on destinations, road trips, interviews with well-known figures, weekend escapes and more from around the region.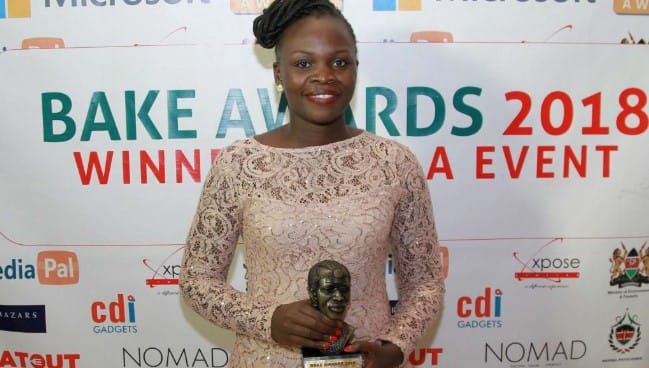 READ ALSO: BAKE Awards 2019: Video Blogs in quest of your vote and support
Wazito FC was founded in 2011.
The team was given life after merger of University of Nairobi (UON) college team and a team made of of alumni.
Over the years, the club has grown beyond UON by incorporating other like-minded people from other universities and colleges.
The team currently trains at the State House Primary School grounds.
READ ALSO: Bake Awards 2019: Social Issues and Active Citizenship blogs seeking your vote
To show support to your best corporate blog by voting, click here.
Voting will be concluded on Friday, June 7.
Winners will be unveiled on Saturday, June 15 during a gala event in Nairobi.
{Sponsored}
Source: Tuko