Wa Iria imposes water tax for Nairobi, Kiambu
Water consumers in Kiambu and Nairobi may have to dig deeper into their pockets to pay for water should the wrangles going on in Murang'a continue.
This is after Murang'a Governor Mwangi Wa Iria and the county assembly vowed stop construction of the Sh6.8bn Northern Collector Tunnel if the county does not receive 25 per cent of revenue got from selling the commodity to Nairobi and Kiambu.
The governor will also go for the same cut in Ndakai-ini dam, which supplies 84 per cent of water to Nairobi. The move has elicited a sharp reaction from the national government. It has vowed to step in should Murang'a county stick to its guns on the matter, which threatens to derail the World Bank-funded northern collector tunnel.
The governor said water was the only natural resource from the county and would not allow other counties to be selling it to consumers when the county residents had no water and received no single penny from the natural resource.
"Water is our oil. Residents in Turkana demand their fair share through demonstrations and picketing until the government listened to them. We are not an exception, we can't be giving water to other counties for free when they sell the same commodity to residents," the governor said.
Speaking at Kenol town when he met the community volunteers the county boss said Nairobi had over 1,000 swimming pools constructed by water from Ndakaini while Murang'a people had serious challenges of water shortage and paid water at exaggerated prices.
"If it's hot, people in Nairobi stay in swimming pools like crocodiles while in Murang'a we are grappling with water challenges. If they don't part with 25 per cent of the revenue they collect, I shall lead the people of Murang'a in blocking the water that goes to those counties," the governor vowed.
He said that revenue from the counties that benefit from Murang'a water will play a pivotal role in supplying the county constituents with water. More than 70 per cent of the county population has no access of safe and clean drinking water.
Mr Iria announced that the county assembly was in the process of formulating a County Water Bill that will outline how water will be managed and that which goes to other counties.
"The assembly is drafting a law which will encompass the views of members of public over the management of water companies and giving clear guidelines on why we shall benefit with our water which goes to Kiambu and Nairobi counties," he reiterated.
He said that, in the law, there will be a provision of free water to the first 60 litres of water as well as dissolution of water companies to merge them into one company which will decentralise the water company operations.
However Athi Water Services Board Acting Chief Executive Officer Mwangi Thuita rubbished Mr Iria's claims saying the county has received water projects worth Sh600 million courtesy of the Northern Water project.
Talking to Nation on phone the CEO said there are ongoing water projects like Gatanga Water project, Kenol Maragua water project to boost Kandara bulk water supply, Gatango water project in Mathioya.
"We had received county government's petition proposing to get a certain percentage of the revenue but they should understand that water is a national resource managed by the boards and not counties. We have initiated several water projects that will benefit the people of Murang'a," Mr Thuita said
He said Gatanga water project will be completed next year while all the others will be complete by June next year a move he said will make the county the first ever county to attain waster connection of 80 per cent.
Senator Irungu Kangata supported the governor's proposal, saying the county has always been given a raw deal by the nation government. He said the National Government should conduct an audit of water projects which were to be established before Northern Water Collector Tunnel is launched and operational.
The Senator said that, despite the project being 80 per cent complete, none of the water projects had been established. He said it was against the conditions set out by Murang'a people to the National Government that the project should not be operational before residents are supplied with water.
He added that there should be meetings between the government and the people to discuss the way forward. Two years ago, Opposition leader Raila Odinga said the project would reduce eight counties into deserts. He accused the government of working secretly on the project.
Mr Odinga wanted President Kenyatta to immediately stop the World Bank-funded water project until a comprehensive audit on environmental concerns raised by residents was done. He warned that its implementation would deny residents of Murang'a, Ukambani, Garissa, Tana River and other parts of the Coast their source of livelihood.
Last week, residents of Kiriaini village in Gatanga Constituency urged the Athi Water Services Board to halt the project accusing the contractor of storming into their farms and slashing farm produce before they had come into an agreement with them. Environmentalists claim that the contractors altered the original design and put up structures 'designed to collect water from the upstream instead of downstream'.
Better living conditions for incarcerated children and women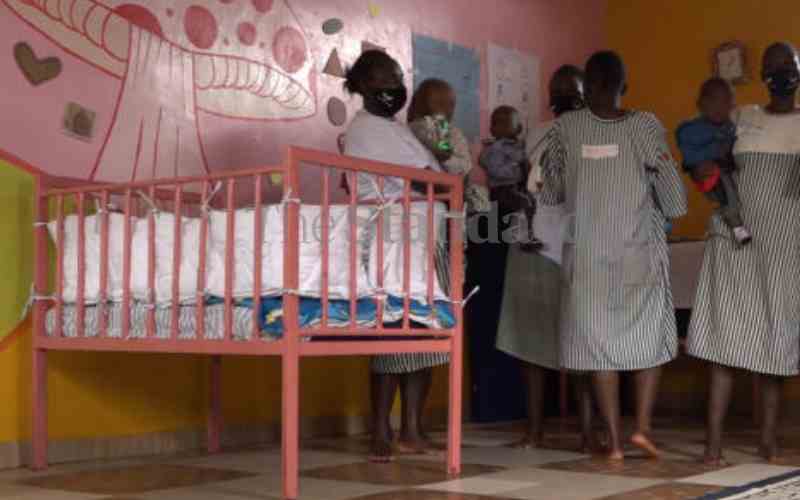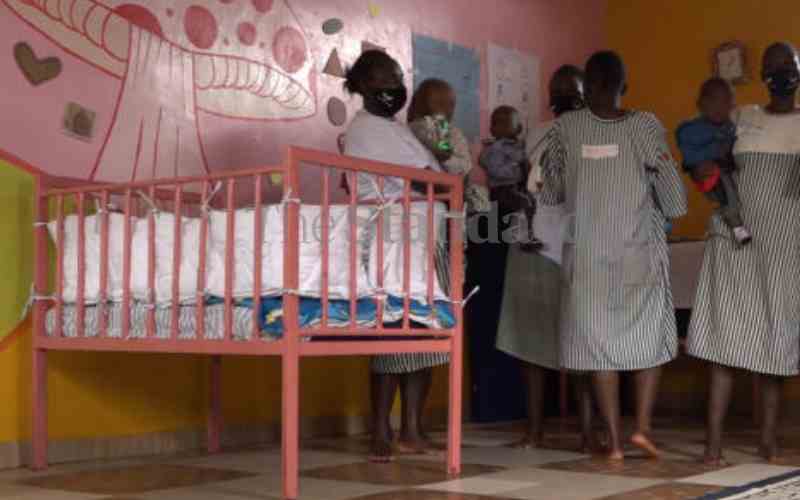 A day care center officially unveiled by Winnie Guchu, the CAS Ministry of interior and coordination. [Muriithi Mugo, Standard]
The prisons' service, in partnership with Faraja Foundation, has rolled out a rehabilitation programme for inmates.
The programme targets enhancing structures at the correctional facilities and making them friendlier to prison staff and inmates.
Jane Kuria, the CEO of Faraja Foundation, says the non-governmental organisation aims for successful reintegration of inmates to the community upon release from prison.
"Faraja Foundation wants to be remembered for supporting former convicts to reintegrate back to the community," Kuria noted.
She added that many ex-convicts had to start lives afresh after jail terms, hence the need to help them fill the gap in reintegrating with society.
Donating beds and other items was a way of helping inmates survive and get rehabilitated in preparation for their return to society, she added.
The foundation aims to distribute 2,160 beds to the 43 women prisons that hold about 2,615 inmates and 210 children accompanying them.
Daris Kangi the Officer in charge Embu women's prison (L) chats with Winnie Guchu, the CAS Ministry of interior and coordination at the newly unveiled daycare at the Prison. Through a partnership with Faraja Foundation, the Prisons service will also distribute 2160 beds to all Women Prisons across the country. May 13, 2021. [Muriithi Mugo,Standard]
Speaking during the unveiling of day-care built by Faraja at Embu Women's prison, Kuria said children jailed with their mothers did not deserve to undergo hardship.
Take a quick survey and help us improve our website!
Take a survey
David Bett, chair of Faraja Foundation, challenged stakeholders to consider a review of the open-door policy that will also see prison staff benefit more.
Winnie Guchu, the Ministry of Interior and Coordination CAS, said the government had targeted to have day-care centres in all women's prisons.
"Women convicted with children lacked caretakers of their children at home and this forced them to carry the babies along for the duration of their sentences," said Ms Guchu.
She said the children were innocent and that they had the right to a conducive environment for growth through the day-care centres.
"These children should have places for entertainment, playing as well as good sleeping areas," said Guchu.
She unveiled the day-care center and received 160 of 2,160 beds from the Faraja Foundation, destined for distribution in all the 43 women's prisons countrywide.
Also present was Commissioner of Prisons Wycliffe Ogallo. 
What you need to know about the Juja by-election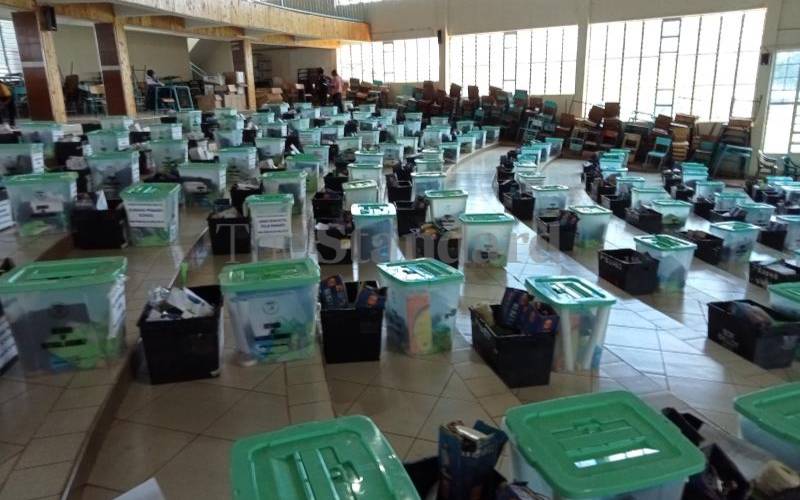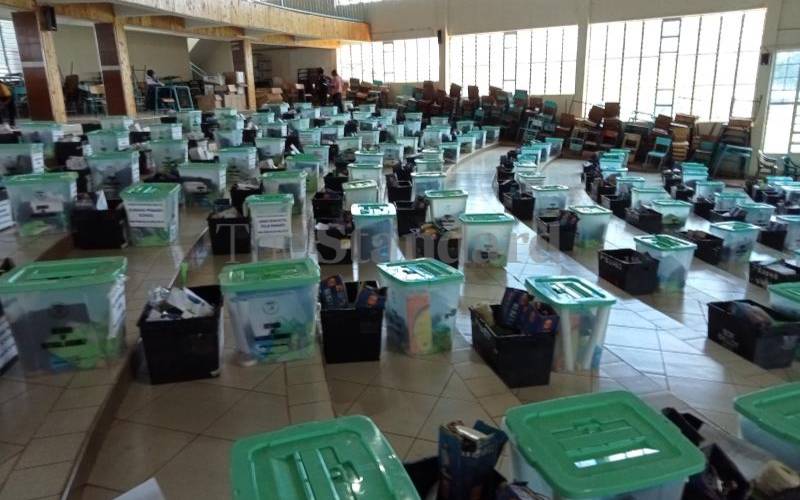 The late Juja MP Francis Waititu aka Wakapee.
The Juja parliamentary seat became vacant after MP Francis Waititu succumbed to brain cancer on February 22, 2021 at MP Shah Hospital.
Waititu was elected on a Jubilee ticket during the 2017 General Election. He garnered 66,190 votes.
According to IEBC, Juja constituency has 114,761 registered voters.
The 2017 General Election had an 80 per cent voter turn-out which saw 91,801 Kenyans casting their votes in the region.  
The by-election
On Tuesday, May 18, 2021, voters in the Juja constituency will head to the polls to elect their next member of parliament.
A total of eleven candidates will square it out in the mini poll.
Jubilee Party By-election Juja MP Nominee Susan Njeri Waititu during certificate issuance at the Party's Headquarters in Nairobi on Wednesday, March 24, 2021. [Boniface Okendo, Standard]
Main contenders
Take a quick survey and help us improve our website!
Take a survey
1. Waititu Susan Njeri – Jubilee Party
2. Ndung'u George Koimburi – Progressive Empowerment Party (PEP)
Others:
3. Mwangi Kariuki Chege – Independent
4. Kagera Eunice Wanjiru – The New Democrats (TND)
5. Kariuki Joseph Gichui –  Independent
6. Kariuki Rashid Iregi –  Independent
7. Marungo James Kariuki – Independent
8. Mburu John Njoroge – People's Party of Kenya (PPK)
9. Ndung'u Antony Kirori – Maendeleo Chap Chap Party (MCCP)
10. Ndung'u Kennedy Gachuma – National Liberal Party (NLP)
11. Zulu Julius Thiong'o – Independent
19-year-old boy charged with defiling girl three years younger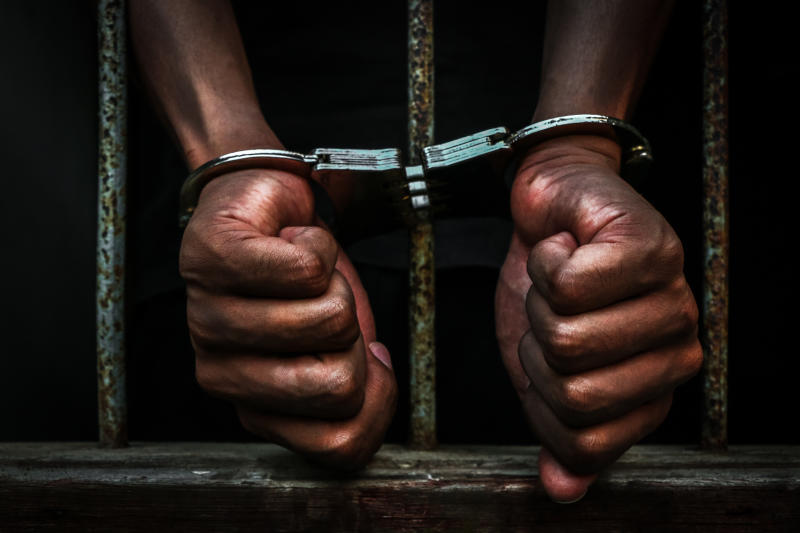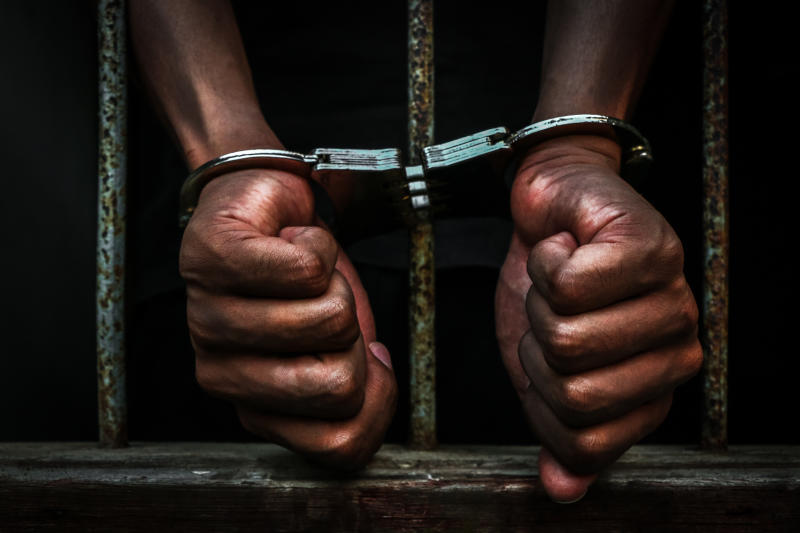 [Courtesy]
A 19-year-old teenager is in trouble with authorities for allegedly defiling a 16-year-old girl.
Tyson Ongaki has been charged before a Kisumu Chief Magistrate's court and accused of intentionally defiling the minor on various dates. The crime was allegedly committed in Bomet.
The teenager who appeared before Chief Magistrate Peter Gesora however denied the offence and has been released on a Sh100,000 bond.
The court heard that after committing the offense on diverse dates between March 26, 2021 and May 14, 2021, the teenager moved to Kisumu.
He has also been charged with committing an indecent act with a minor.
An investigating officer handling the matter told the court that the suspect was arrested in Kisumu.
The magistrate directed that the matter be heard on June 15, 2021.
Take a quick survey and help us improve our website!
Take a survey