Virus-hit Hertz declares bankruptcy: The Standard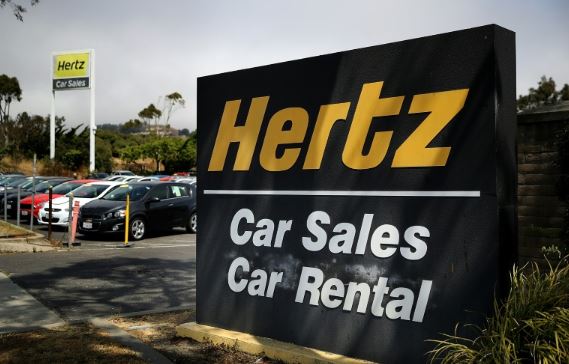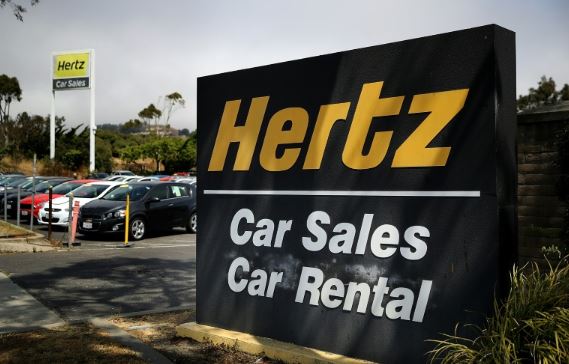 Business News
Established in 1918 with only a dozen cars, the global car rental giant had survived the Great Depression and numerous American recessions.
Global car rental company Hertz became the latest economic casualty of the coronavirus pandemic Friday, filing for bankruptcy in the US and Canada after more than a century in business.
"The impact of COVID-19 on travel demand was sudden and dramatic, causing an abrupt decline in the Company's revenue and future bookings," Hertz said in a press release.
Hertz said it took "immediate action" to prioritize the health and safety of employees and customers and eliminate "all non-essential spending".
"However, uncertainty remains as to when revenue will return and when the used-car market will fully re-open for sales, which necessitated today's action," it said.
SEE ALSO: Virus-hit Hertz declares bankruptcy
Its main international operating regions, including Europe, Australia and New Zealand, were not included in the US Chapter 11 filing.
Hertz had already cut 10,000 jobs in North America, or 26.3 percent of its global workforce, to save money after the coronavirus shutdowns paralyzed travel and crippled the economy.
Chapter 11 is a mechanism that allows a company that is no longer able to repay its debt to restructure itself without creditors.
The Wall Street Journal reported Friday that Hertz held debts of roughly $19 billion, in addition to nearly 700,000 vehicles sitting idle because of the coronavirus.
"The financial reorganization will provide Hertz a path toward a more robust financial structure that best positions the Company for the future as it navigates what could be a prolonged travel and overall global economic recovery," the Hertz statement said.
SEE ALSO: Key lessons herbs farmers must learn from pandemic
Hertz' franchise sites, which are not owned by the company, are also not included in the Chapter 11 proceeding.
Established in 1918 with only a dozen cars, the global car rental giant had survived the Great Depression and numerous American recessions.
But in recent years the company has struggled with competition — including Avis Budget and carpooling services such as Uber.
Hertz suffered a fourth consecutive annual net loss in 2019. But 2020 had started well with an increase in turnover of six percent in January and eight percent in February compared to the same months of last year.
The chapter 11 filing follows that of another well-known American business, retailer J. Crew, and illustrates the extent of the damage to the economy from the deadly disease.
SEE ALSO: Peg new policies on research to help flatten corona curve
More than 38 million people have applied for US unemployment benefits since the shutdown began in March.
Federal Reserve chief Jerome Powell recently spoke of a likely 20 to 25 percent unemployment spike, after climbing to 14.7 percent in April.
More than 1.6 million people have been infected with the coronavirus in the US and the pandemic has killed over 96,000 people, according to the Johns Hopkins University.  
Comments
comments
EDITORIAL: Fight Covid-19 in slums
EDITORIAL: Fight Covid-19 in slums
Friday, May 29, 2020 0:01

By EDITORIAL
The rising number of Covid-19 cases in slums should draw attention of the policymakers to the potential that the crisis could escalate faster and affect more people than has been projected.
Recently, health authorities said that the number of cases will increase and peak in September, but with the disease situation in slums getting worse this could change. The peak could come later and with even more cases than projected.
That could mean having well over 300 cases per day as opposed to the slightly over 200 cases projected to be reported daily for September. And then the problem could go on for longer and spread faster.
One of the reasons for the spread in the slums are the cramped conditions in which the dwellers live: There is hardly any space to ensure social distancing and there is shortage of water and other sanitary facilities. Again people are either not wearing masking while in public spaces or have them on but are not wearing them appropriately.
The situation calls for increased vigilance, including providing ample water coupled with teaching the public the need to raise their hygiene standards. Further, the slum dwellers should be encouraged to use masks properly in public places and to ensure that they do not share their masks. One major way for the State to convince residents that it cares for their welfare is by dispensing the masks for free.
Comments
comments
EDITORIAL: Save small businesses from imminent collapse
EDITORIAL: Save small businesses from imminent collapse
Friday, May 29, 2020 0:01

By EDITORIAL
The revelation by Central Bank of Kenya (CBK) Governor Patrick Njoroge that about 75 percent of SMEs will collapse by end of June if they don't get capital injection is worrying.
It is our hope that the State will step in and provide some lifeline to small traders to see them through the pandemic.
Big businesses are likely to survive the Covid-19 pandemic, but small businesses that are critical to this economy will succumb.
Most small businesses are struggling to pay salaries, rent and utility bills. And with uncertainty of how long the global crisis will last, some have already closed shop.
Three months into the crisis, small businesses have not received any substantial support from the government. The result is that the remaining, which are still operating, will now be forced to suspend operations or close permanently.
This will render tens of thousands of families that rely on them for income unemployed. Already, employees sent on unpaid leave are struggling to make ends meet.
Small and medium-sized enterprises had employed 15.05 million Kenyans at the end of last year, according to data by the Kenya National Bureau of Statistics, making them the biggest employer.
A survey conducted by the Kenya National Bureau of Statistics (KNBS) on the impact of Covid-19 on households and individuals showed that about a third (30.5 percent) of Kenyans struggled to pay rent in April. Majority of them are people who are out of work as a result of the pandemic.
The Kenya Private Sector Alliance (Kepsa), in a report released early this month, said that 81 percent of enterprises across all sectors have been impacted by Covid-19, calling for fast injection of funds to help them remain afloat.
The survey on 2,466 businesses across the country found that 45 percent of the enterprises had by April temporarily closed in efforts to mitigate the impact of the coronavirus. Small businesses are an important part of this economy as they bring goods and services closer to Kenyans. They are needed at this time also to help Kenyans access essentials critical to fighting this health pandemic.
Comments
comments
DP Ruto allies ask Uhuru not to forget their support since 2002
A section of leaders from Deputy President William Ruto's backyard have waded into the widening rift in Jubilee Party telling President Kenyatta not to forget that he is where he is because of the Kalenjin community's support.
The North Rift leaders were Wednesday categorical that it was the former President Moi who forced the late former nominated MP Mark Too to step down for him to pave the way for a young Uhuru to enter Parliament and subsequently contest the presidency.
Nandi Governor Stephen Sang and Chesumei MP Wilson Kogo said had Mr Too declined to resign, Mr Kenyatta probably would not have made it politically.
"The Kalenjin community has supported the President since 2002 including when Kanu lost power in 2013 and 2017 elections. It is only fair that the community is treated with decorum in Jubilee," said Mr Sang.
Mr Ruto's allies have continued to be ousted out of key positions in Senate with former majority leader Kipchumba Murkomen, majority whip Susan Kihika and Deputy Speaker Kithure Kindiki already stripped of their seats.
Jubilee secretary-general Raphael Tuju on Tuesday also announced the restructuring of Senate committees which saw the DP's allies kicked out of key positions. The purge is now said to be headed to the National Assembly.
The DP's allies have however read mischief and are categorical that the purge is targeting leaders who have taken certain political stands and it has nothing to do with what Mr Tuju calls instilling discipline in the party.
"As Jubilee leaders from Rift Valley and the entire Kalenjin community, we are very concerned with what's happening in Jubilee. We supported the president overwhelmingly but he seems to have forgotten us," said Mr Kogo.
Chama Cha Mashinani leader Isaac Ruto, however, said the ongoing purge was normal in any democracy and called on the community not to panic.
"Claims that the restructuring is targeting supporters of certain individuals is neither here nor there" the former Bomet governor said by phone.
He said a party leader has a prerogative to restructure Parliament to ensure his agenda is pushed and crucial bills passed.
But Mr Sang said that all happenings in Jubilee at the moment point to attempts to force the DP out of the 2022 race.
"Such schemes will not succeed. We are owners of Jubilee and we are there to stay," said the close DP ally.
Comments
comments