'USA set to field Kenya 'B' team': Kipchirchir leads four other Kenyan-born runners in US team to World Cross
Five Kenyan-born runners have been named in the final United States team to the World Cross Country Championships in Denmark at the end of this month.
US national cross country champion Shadrack Kipchirchir, a 2016 Rio Olympic 10,000m finalist, leads the team of 28 for the March 30 world cross in Aarhus, Denmark.
He will be joined by 2018 US cross-country champion Leonard Korir, Hillary Bor, Stanley Kebenei, Emmanuel Bor and the only US-born runner in the senior men's team, Mason Ferlic.
Kipchirchir, Korir and Kebenei were part of the US team for the 2017 World Cross Country Championships in Kampala, where they finished fifth in the senior men's team standings, just six points shy of a medal. Three of the Kenyans are soldiers in the US Army, where Emmanuel and Korir are Sergents while Hillary is a Staff Sergent. Kipchirchir is currently contracted by Nike and training with the American Distance Project under Scott Simmons in Colorado, having served four years in the U.S. Army World Class Athlete Program (WCAP). Kebenei is also at ADP, having graduated from the University of Arkansas. Ferlic is a steeplechase specialist.
Athletics Kenya (AK) Youth Committee chairman Barnaba Korir, who ran in the US Collegiate circuit (NCAA), said it is a plus to have Kenya 'B' line up in Aarhus since it shows Kenyan athletics exports are making a mark for themselves in the world.
"It shouldn't be a concern for us since those are personal decisions (to change allegiance) and it shows Kenya are still a force to reckon with. We have too much talent and should always look at their change of citizenship in a positive way," said Korir.
"We should not castigate them but instead, appreciate them like we have previously done before with sportsmen with Kenyan roots including Divock Origi (footballer- Belgium) and Chris Froome (cyclist- Great Britain)."
"Having Kenyans run for other nations has never affected our position in the world of athletics and heading to Denmark, our focus should be on the Ugandans and the Ethiopians, without underrating the rest of the Kenyan-born international athletes."
Korir observed that Kenya should now try and see how they can benefit from such engagements, by encouraging such runners to repatriate resources back home like Lornah Kiplagat has done with the track she has erected in Iten.
"We need to build strong relationships with the individual athletes and their adopted countries to see how this can help Kenyan athletics now that we barely have professional training camps while running tracks in the major stadia are in deplorable state including Nyayo Stadium, Kamariny and others," he observed.
"We should also focus on making our teams stronger now that the entry of adopted Kenyans in the major championships have greatly improved competition for medals."
Courtney Frerichs, the North American record-holder in the steeplechase, will be joined by three-time NCAA champion Karissa Schweizer, Marielle Hall, Stephanie Bruce, Anne-Marie Blaney and Sarah Pagano in the senior women's team.
The mixed relay has Kirubel Erassa, Eleanor Fulton, Jordan Mann and Shannon Osika. The Under 20 men's team comprises of Shuaib Aljabaly, Mieka Beaudoin-Rousseau, Robert Cheeseman, Khalid Hussein, Gabriel Mudel and Charlie Perry while the U20 women's sextet are Nicole Clermont, Heidi Nielson, Grace Ping, Riley Rigdon, Savannah Shaw and Kayla Smith.
Comments
comments
Public Procurement Administrative Review upholds tender awarded by KEMSA: The Standard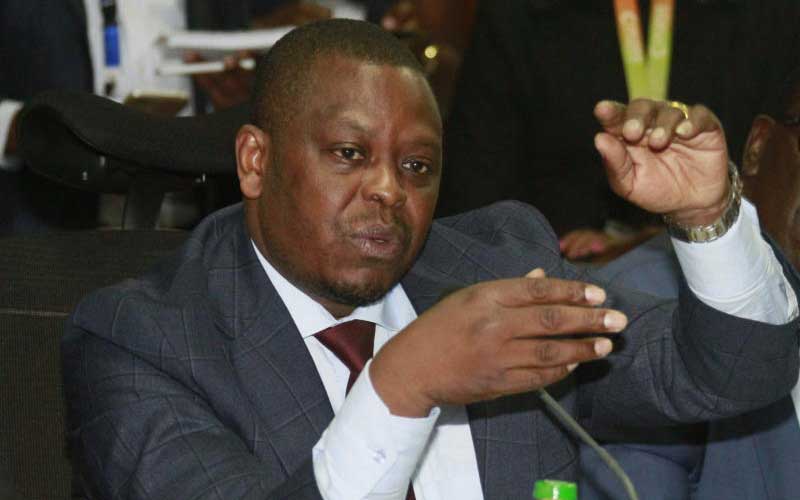 Kenya Medical Supplies Agency (Kemsa) CEO Jonah Manjari before Senate. [Boniface Okendo, Standard]
The Public Procurement Administrative Review Board (PPARB) has dismissed an appeal by Tunasco Insaat Anonim Sirketi (Tunasco) seeking to nullify a tender awarded by Kenya Medical Supply Authority (KEMSA) to China Railway No.10 Engineering Group.
"The Public Procurement Administrative Review Board (PPARB) has dismissed an appeal filed by Tunasco against an award by KEMSA for the tender for Supply Installation and Commissioning of Racking System and Associated works on grounds that the appeal lacked merit," read a statement by KEMSA.
Tunasco cited breaching of sections of the procurement act in evaluating the company's application and even argued that an additional item, Addendum No. 1 dated April 30, 2020, 15 days after advertisement of the tender, omitted the requirement for manuals and materials certificates from the tender document and the criteria for evaluation.
However, KEMSA confirmed that the Addendum No.1 only removed manuals and material certificates from the mandatory preliminary examination requirements.
SEE ALSO: Anti-graft agency probes illegal dealings at Kemsa
"All bidders were required to include comprehensive manuals and materials certificates in response to the specifications and bills of quantities contained in the tender document," read the statement by KEMSA.
"The Applicant breached Clause 3.1 and Clause 2.17 of Section Il. Instructions to tenderers of the tender document since the manuals and materials certificates provided by the applicant were not in the English language and had no reference to the prescribed standards," contended KEMSA faulting the applicant for not meeting all set requirements.
PPARB has emphasized the need for bidders must to comply with all technical specifications provided in the tender documents, failure to which bidders would end up facing consequences.
"It is the Board's considered view that the product proposed by a bidder must meet the technical specifications of the tender document and this was a critical requirement to the effect that a bidder's failure to meet the same would render such a bid non-responsive and the same would not be evaluated further," read the ruling in part the ruling by PPARB.
KEMSA, Chief Executive Officer Dr Jonah Manjari has expressed his commitment in following the law and procurement rules while upholding the highest ethical standards of accountability and transparency in health services.
SEE ALSO: Boost for HIV patients in Covid fight
The ruling by PPARB is a sigh of relief and sanitizer for KEMSA which has faced sharp criticism for weeks over claims of unprofessionalism and bias in offering tenders.
"In fulfilling our mandate, it is important to uphold fair play and this means that we encourage healthy competition in our processes," said Mr. Manjari.
Comments
comments
47 counties have over Ksh 110B in assets, Ksh 57B in liabilities
The 47 counties have assets worth over Ksh 110 Billion according to the latest report by the Intergovernmental Relations Technical Committee (IGRTC).
It has emerged that the committee had used Ksh 400 million to identify the assets against a budget of Ksh 4 Billion that had been projected by the defunct Transition Authority (TA).
This came as the committee tenure ended with a new team taking over the running of the committee on a six-year tenure.
According to the CS for Devolution Eugene Wamalwa, the outgoing team had done a commendable job in identifying the assets which were at risk of being grabbed.
Wamalwa noted that the committee had managed to identify 62,342 parcels of land, over 70,000 buildings and 2,600 cars owned by defunct councils.
Get breaking news on your Mobile as-it-happens. SMS 'NEWS' to 20153

"According to the new report, Counties have assets worth Ksh 110B and liabilities running to Ksh 57B and we are grateful to this committee for a job well done," he said.
He questioned the budget proposal by the defunct Transition Authority which stood at Ksh 4B noting that the outgoing committee had used Ksh 400m.
"The rehabilitation of the old Nairobi-Nanyuki railway line used Sh1B from the proposed Ksh 21B and it seems that there is a big problem in some departments," he said.
Speaking in Panorama Hotel in Naivasha during the handing over ceremony, he expressed his concern over an increase in cases of inter-governmental disputes.
"We are grateful that the IGRTC has helped solve some disputes between government institutions as the government has paid millions to lawyers during court cases," he noted.
On the current revenue allocation impasse, Wamalwa was optimistic that Senate would help resolve the issue soonest possible.
"We hope that there will be sobriety in the manner that the senate debates and resolves this issue which is very critical in the running of counties," he said.
On her part, the outgoing vice-chairperson Allyce Kureiya said that during their tenure they had managed to resolve eleven out of the 23 disputes between counties.
"The biggest challenge we faced was interference from other bodies and we hope the new team will get full support from the State," she said.
On his part, the new acting chairman John Burugu was optimistic that they would deliver after their term tenure was confirmed to six years.
"We are ready to tackle the pending disputes between counties and we shall seek the support of the State in reaching our objectives," he said.
Comments
comments
Kenya: Suspected Ethiopian Cattle Raiders Kills Herdsboy in Turkana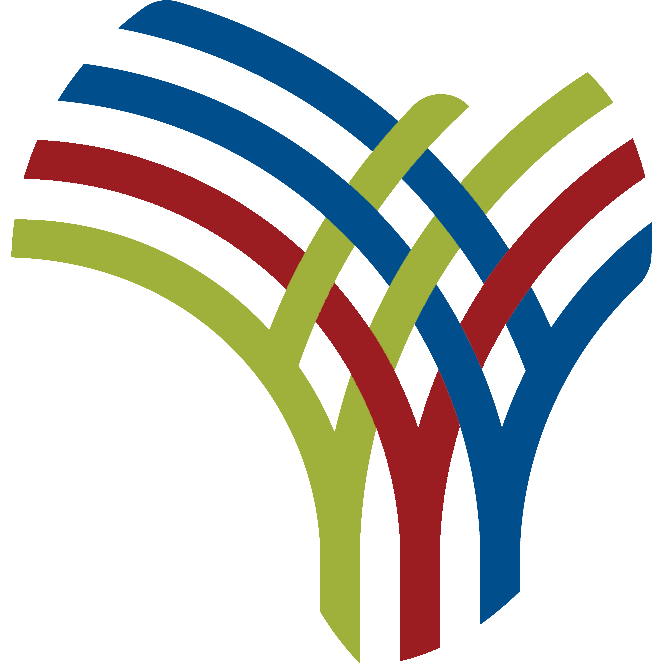 Suspected Ethiopian raiders on Sunday evening killed a herdsboy in Lokamarinyang village in Turkana North Constituency.
Turkana County Police Commander Samuel Ndanyi said that the raiders were targeting to steal livestock during the 5pm attack.
"The boy died while receiving treatment at Lokamarinyang Dispensary," he said.
Mr Ndanyi said that the raiders are taking advantage of the vast, remote and poor terrain to launch attacks on Turkana herders.
"Herders grazing their livestock near the border are vulnerable to attacks because despite the several security patrols, vastness and poor road network is still the main challenge," the police boss added.
SECURITY MEETING
He said that they have planned for a meeting to review the security operations along the expansive border with Ethiopia and South Sudan.
Turkana North MP Christopher Nakuleu condemned the attack, noting that the security situation along the border has deteriorated.
Mr Nakuleu said that the raiders are using the well-executed attacks to instil fear among villagers so that they can move away from water points and grazing fields.
"How can raiders cross eight kilometres into the country, kill a boy and go back. The State should urgently boost security at the border to prevent incessant external attacks," the legislator said.
He said that the recent disarmament that targeted national police reservists worsened the security situation.
But Mr Ndanyi assured residents that they will recruit new police reservists who will be working with police units because they understand the terrain.
Last month, the raiders killed a woman who was searching for wild cassava in Kibish near River Natodomeri.
Comments
comments