US blacklists Chinese Huawei over security threat : The Standard
AFP 16th May 2019 07:02:41 GMT +0300
Donald Trump stepped up his battle against Huawei Wednesday, effectively barring the Chinese telecom giant from the US market and adding it to a blacklist restricting US sales to the firm amid an escalating trade war with China.
An executive order signed by the president prohibits purchase or use of equipment from companies that pose "an unacceptable risk to the national security of the United States or the security and safety of United States persons."
"This administration will do what it takes to keep America safe and prosperous and to protect America from foreign adversaries," White House spokeswoman Sarah Sanders said.
A senior White House official insisted that no particular country or company was targeted in the "company- and country-agnostic" declaration.
SEE ALSO :Huawei: We are willing to sign 'no-spy' pacts with governments
However, the measure — announced just as a US-China trade war deepens — is widely seen as prompted by already deep concerns over an alleged spying threat from Huawei.
"Restricting Huawei from doing business in the US will not make the US more secure or stronger; instead, this will only serve to limit the US to inferior yet more expensive alternatives," Huawei said in a statement.
"In addition, unreasonable restrictions will infringe upon Huawei's rights and raise other serious legal issues," the statement said.
The Commerce Department followed up with a more direct hit on the tech giant, adding it to a blacklist that will make it much harder for the firm to use crucial US components in its array of phones, telecom gear, databases and other electronics.
– 'National security' –
Commerce's Bureau of Industry and Security (BIS) said it would add Huawei and its affiliates to its "entity list" over alleged Iran sanctions violations.
The listing requires US firms to get a license from BIS for the sale or transfer of American technology to a company or person on the list.
"A license may be denied if the sale or transfer would harm US national security or foreign policy interests," a Commerce Department statement said.
"This will prevent American technology from being used by foreign-owned entities in ways that potentially undermine US national security or foreign policy interests," Commerce Secretary Wilbur Ross said in a statement.
US Senator Tom Cotton, from Trump's Republican Party, tweeted: "@Huawei 5G, RIP. Thanks for playing."
Huawei did not immediately comment on the US blacklisting.
US officials have been trying to persuade allies not to allow China a role in building next-generation 5G mobile networks, warning that doing so would result in restrictions on sharing of information with the United States.
US government agencies are already banned from buying equipment from Huawei, a rapidly expanding leader in the 5G technology.
Beijing was already furious about US moves to limit use of equipment from Chinese firms including Huawei and another company ZTE.
"For some time, the United States has abused its national power to deliberately discredit and suppress by any means specific Chinese enterprises, which is neither honorable nor fair," foreign ministry spokesman Geng Shuang said ahead of Trump's executive order.
"We urge the US side to stop the unreasonable suppression of Chinese enterprises on the pretext of national security and to provide a fair and non-discriminatory environment," the spokesman said.
– Trojan horse –
The US portrayal of Huawei as a national security danger dovetails with Washington's wider complaint that Chinese companies are unfairly protected by the state, making fair trade impossible.
The move also threatens to further flare trade tensions between the economic superpowers just days after the US more than doubled tariffs on $200 billion of Chinese imports, which was met with a retaliation in kind by Beijing.
On an even broader scale, the United States and some European allies fear that Chinese economic expansion, particularly in the Belt and Road global infrastructure program, is part of a bid for geopolitical dominance.
Amid those worries, Huawei is portrayed as an especially potent Trojan horse that could leverage its ultra-rapid telecoms technology into a Chinese government spy network reaching deep into American society and business fields.
"Chinese telecom companies like Huawei effectively serve as an intelligence-gathering arm of the Chinese Communist Party," Senator Tom Cotton, from Trump's Republican party, said after Trump's emergency declaration.
"The administration is right to restrict the use of their products."
So far, the US campaign to lobby other countries to turn their backs on Huawei has had mixed results.
Even the British government, one of Washington's closest allies, is mired in debate over whether to follow the US lead or allow Huawei's proven expertise in developing the 5G capacities.
On Tuesday, the chairman of the company, Liang Hua, visited London to insist that Huawei will "commit ourselves, to commit our equipment to meeting the no-spy, no back-door standards."
Register to advertise your products & services on our classifieds website Digger.co.ke and enjoy one month subscription free of charge and 3 free ads on the Standard newspaper.
Related Topics
Comments
comments
Standard, Safaricom in pact to sell digital newspapers: The Standard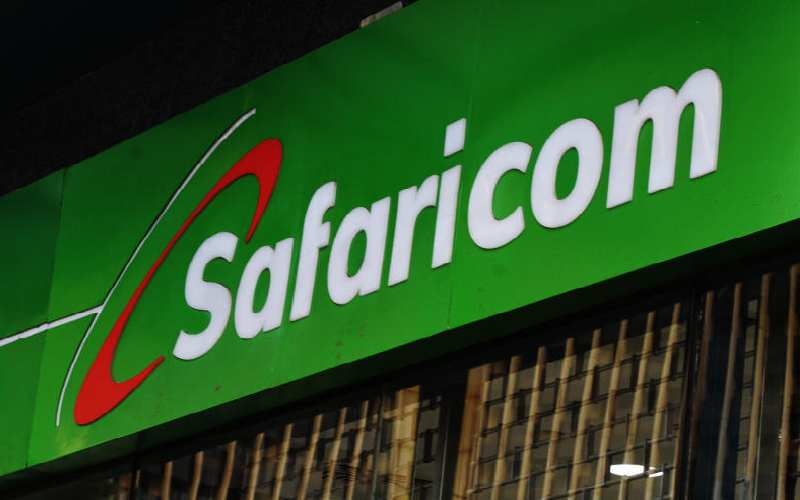 Business
The Sh20 price per newspaper includes data usage, meaning a customer's data bundle will not be consumed when reading through each paper.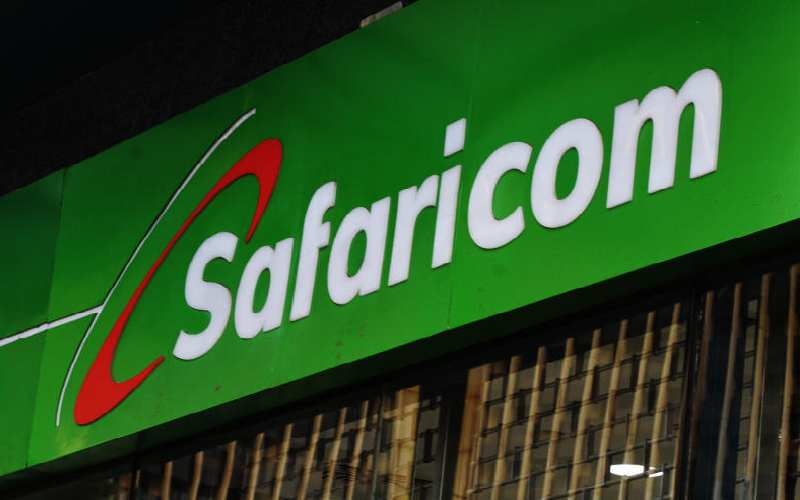 Safaricom has partnered with The Standard Group and other media houses in a deal that will see newspapers made available to smartphone users at Sh20 per issue.
The amount will be deducted from the customer's airtime, enabling them to buy and read newspapers on the go for seven days. "We are pleased to be part of this initiative, which is a demonstration of our commitment to fuse journalistic creativity with digital innovation in a collaborative venture that we hope will bring value to our esteemed readers and give customers easy access to our newspapers during the pandemic period," said The Standard Group Chief Executive Officer Orlando Lyomu.
The Sh20 price per newspaper includes data usage, meaning a customer's data bundle will not be consumed when reading through each paper.
SEE ALSO: Safaricom closes TRM shop after staff catches Covid-19
Mobile phone
No registration or signup will be necessary, neither will customers be requested to download and in-stall any application.
"The world is quickly evolving to be digitally-led and we see our customers increasingly seeking ways in which they can achieve their goals by tapping into the convenience of their smartphone," said Safaricom Chief Executive Peter Ndegwa. "We are glad to partner with media houses to digitise the newspaper channel and make them available on the mobile phone."
The service can be accessed by visiting Safaricom.com and selecting the "Discover" option followed by "Newspapers."
Nation Media Group Chief Executive Stephen Gitagama said the firm will continue to explore different solutions to keep its readers informed.
SEE ALSO: Sanda Ojiambo becomes first African at the helm of UN agency
Customers can also dial *550# to purchase the newspapers. The Standard Group newspapers include The Standard, Saturday Standard, Sunday Standard and The Nairobian.
Comments
comments
More workers lose jobs as corona sinks hotels: The Standard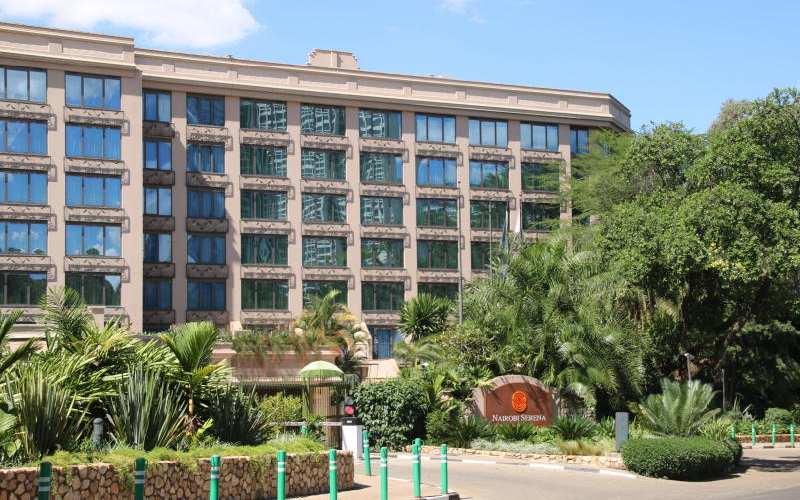 Business
However, others such as PrideInn Hotels say they are planning to reopen this month.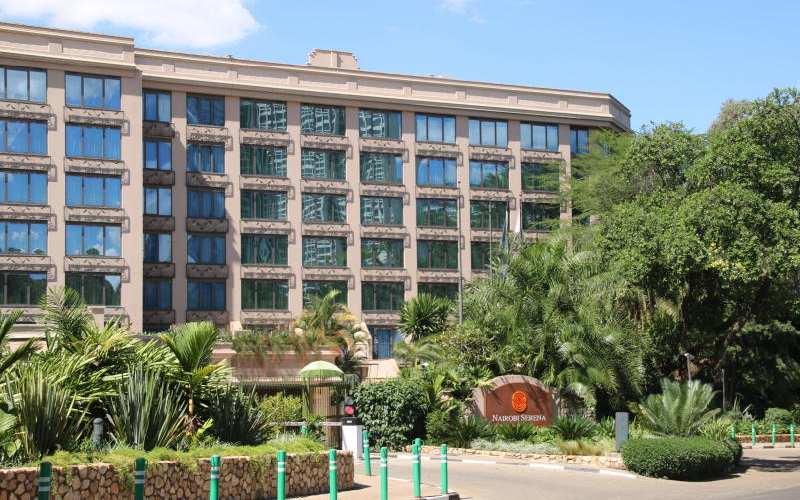 Serena Hotels has sent its entire staff on unpaid leave starting this month as effects of Covid-19 pandemic continue to sink the hospitality industry.
Serena joins a growing list of premier hotels hard hit by the deadly virus with their mainstay –tourism, events and conferences – having dried up owing to restrictions in travel and other measures meant to curb the spread of the virus.
Serena Hotels Managing Director Mahmud Janmohamed described the business as being in a "desperate situation" adding that all indications were "clear" that their units would remain shut this month.
SEE ALSO: Koffi back 4 years after he was kicked out of Kenya
"All staff will from 1st June 2020 take unpaid leave until further notice. However, for the month of June 2020, Sh10,000 only, less National Social Security Fund and the National Health Insurance Fund deductions," said Janmohamed in a memo to staff.
"It is our sincere hope that you understand the desperate situation that we are all in and support this decision."
Essential staff
Serena Hotels was last month forced to shut down about 10 of its lodges and camps in Kenya and Tanzania hoping to reopen on June 15, 2020.
Janmohamed said essential staff required to be on duty on a regular basis will be paid 30 per cent of their salary for the month of June.
He added that staff needed on a rotational basis to keep the properties serviced would only be paid for the days worked.
All major hotels in Kenya have temporarily closed since March following suspension of flights and restrictions imposed by the government.
Last week, owners of the iconic Fairmont Norfolk announced they were shutting indefinitely and would fire all employees as the pandemic bites.
The Fairmont Hotels and Resorts said they are going to close Fairmont The Norfolk and Fairmont Mara Safari Club.
Other top hotels that have halted operations owing to the Covid-19 pandemic include Nairobi's Tribe Hotel, Ole Sereni and DusitD2.
However, others such as PrideInn Hotels say they are planning to reopen this month.
Those that reopen, however, have to institute strict operating procedures, including social distancing and frequently sanitising premises to ensure safety.
President Uhuru Kenyatta has hinted on plans to re-open the economy and is expected to make a key announcement to that effect this Saturday after the current dawn to dusk curfew expires.
He announced a Sh53.7 billion stimulus package meant to cushion the country from the economic rampage caused by Covid-19. Part of the money will go towards cushioning the tourism industry and will be used to provide soft loans to hotels.
Comments
comments
SMEs receive fresh guarantees to ease repayment of loans
SMEs receive fresh guarantees to ease repayment of loans
Monday, June 1, 2020 0:01

By GEOFFREY IRUNGU
The African Guarantee Fund (AGF), a non-bank financial institution jointly owned by the Danish and Spanish governments as well as the African Development Bank (AfDB), is to guarantee small and medium enterprises (SMEs) to have their loans with commercial banks restructured.
The AGF Covid-19 Guarantee facility will allow SMEs to pay less over a given period than what they had been paying and therefore cope better in the face of the Covid-19.
"African Guarantee Fund for Small and Medium-sized Enterprises (AGF) has announced its Covid-19 response aimed at reducing the uncertainties facing financial institutions in Africa as a result of the global coronavirus pandemic.
"AGF's Covid-19 response is built on the imperative need for commercial solutions over and above the regulatory efforts already provided by the various central banks and governments in the continent," said the AGF in a statement.
"The African Guarantee Fund's response sets the platform for economic stabilisation, followed by an economic revival through AGF's newly developed Covid-19 Guarantee Facility that will, firstly, provide more comfort to financial institutions to restructure facilities that become non-performing because of Covid-19 and, secondly, provide commercial stimulus to the financial sector with the aim of mitigating the deterioration of SMEs' perceived risk."
The AGF, however, did not reveal the amount set aside for guaranteeing the SMEs nor did it give any criteria to be used in determining which entities qualify.
Kenyan banks have been restructuring loans held by their clients in recent months, but so far the amount whose terms have been so changed is still less than Sh200 billion out of an industry loan portfolio of over Sh2 trillion.
Comments
comments