US Beverage Company to Use Kenyan Coffee to Make Bhang-Laced Drinks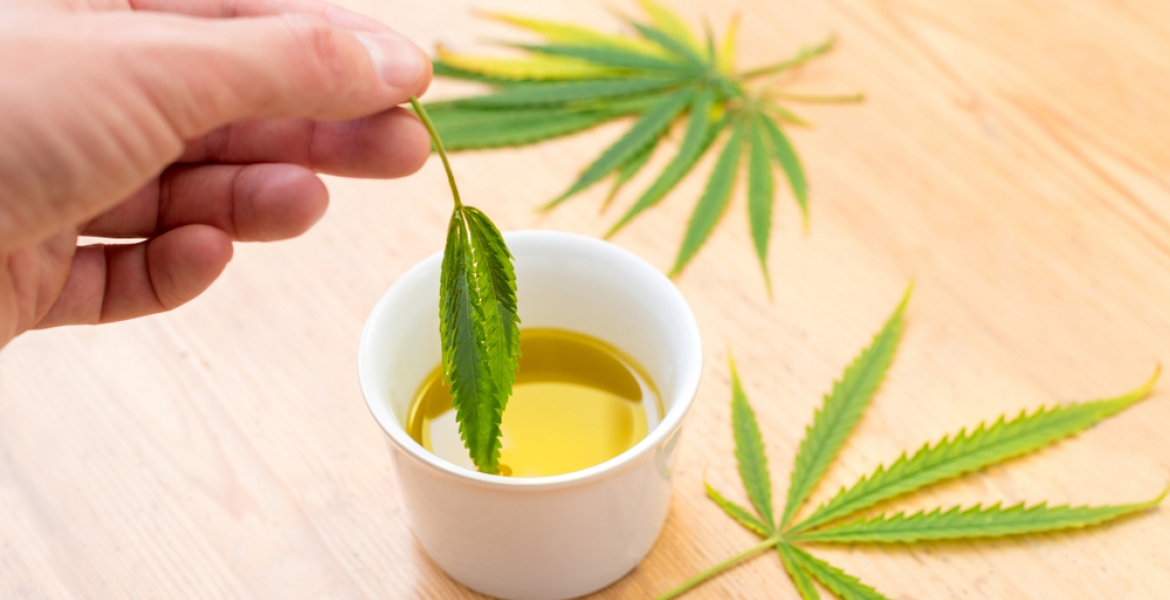 A Kenyan coffee producer has won a contract for the supply of ground berries to an American beverage company that makes bhang-laced drinks.
New York-listed Puration Company (PURA) will make Cannabidiol-infused lattes for the US and European markets using berries procured from the Kenyan Fair Trade coffee-registered producer, Business Daily reported.
Cannabidiol is a non-psychoactive compound extracted from marijuana plant leaves, resins and flowers for use in CBD beverages such as non-alcoholic wine, water, kombucha, and cold brew coffee.
Puration disclosed the deal with the Kenyan-based coffee producer to investors on Monday but declined to name the coffee society. It said the agreement would enable farmers to get higher prices for their produce.
"Today, PURA is proud to announce entering into an agreement with a Fair Trade producer of coffee in Kenya. Farmers who grow Fair Trade coffee receive a fair price and their communities and the environment benefit as well," Puration said in the disclosure.
The announcement was made through OTC Markets Group, an American financial market that provides price and liquidity information for nearly 10,000 over-the-counter securities.
PURA indicated that the introduction of CBD-infused lattes followed a feasibility study carried out by Goldman Small Cap Research. The study showed the existence of a high demand driven by people keen on drinking CBD-infused beverages including tea, beer, and coffee to ease stress and anxiety.
PURA has since launched Transquili tea CBD as its new beverage under the beer, coffee and tea initiative that is set for commercial release in December.
Comments
comments
Health ministry has criminals, Kagwe admits
Health Cabinet Secretary Mutahi Kagwe Wednesday admitted that his ministry has criminals.
This is after an employee reportedly obtained personal protective equipment and Covid-19 testing kits valued at millions of shillings after forging tender documents.
"This building called Afya House has some very good people. It has some very committed people. It has people who work hard in very difficult circumstances, but this building here, has its fair share of criminals," Mr Kagwe told journalists after briefing the country on the Covid-19 situation Wednesday.
The CS said the matter, alongside others involving officials at the ministry, is being handled by the Directorate of Criminal Investigations.
"Like a marketplace, there are a few mad cases here. We will unearth them as we move on," he said.
He told Kenyans to be wary of officials at the ministry "who are capable of awarding tenders for the supply of blood".
"It will be those mafisi that will tell you that you can do a deal with them to supply computers, personal protective equipment, pens and even blood. We know they are in here," he said.
Comments
comments
Tunisia reopens cafes, restaurants as pandemic winds down
After a lockdown of more than two months, Tunisia on Tuesday conditionally reopened cafes and restaurants as part of its partial lifting of the anti-coronavirus restrictions.
Under the government's decision, customers have to take away with the ordered drinks and meals without staying in the cafes and restaurants, in order to avoid gatherings.
These conditions will continue to be applied until June 4, after which cafes and restaurants will resume their activities normally.
On May 21, Lobna Jribi, Tunisian minister in charge of major national projects, announced new measures to revive the economy.
Jribi told a press briefing that 75 percent of activities in the industry, services and construction sectors, which were previously closed to curb the spread of Covid-19, will resume activity on May 26.
The gradual opening of the economy remains dependent on compliance with the preventive measures, including wearing masks, social distancing and hand hygiene.
As of Monday night, Tunisia reported no new Covid-19 case. So far, the total confirmed cases of Covid-19 in the country remained at 1,051.
The Tunisian government has imposed strict confinement measures shortly after the announcement of the first coronavirus case on March 2.
Comments
comments
Kindiki turns down new Senate appointment
Immediate former Senate Deputy Speaker Kithure Kindiki has turned down a new appointment to serve in the Senate Justice committee.
In a press statement, Prof Kindiki said he now wants to focus on serving Kenyans as the senator of Tharaka-Nithi County.
He said he was not interested of the new House responsibility that he came to know of through the press.
"I have learnt through the press that the Jubilee Party has recommended me to serve in another capacity in the Senate.
"I respectfully decline the offer. Henceforth, I want to focus on serving the people of Kenya as the Senator for Tharaka-Nithi County," wrote Prof Kindiki.
The senator was ousted as Senate deputy speaker last week on accusations of being disloyal to the party and being disrespectful to President Uhuru Kenyatta who is also the party leader.
Other senators affected by the changes announced by Senate Majority Leader Kang'ata Irungu (Murang'a) are Samson Cherargei (Nandi), Christopher Lang'at (Bomet), John Kinyua (Laikipia) and Linturi Mithika (Meru).
Cherargei was removed as chairman of the Justice and Legal Affairs Committee, Kinyua from Devolution, Langat from Education and Mithika was removed from the County Public Accounts and Investment Committee.
Comments
comments