US and China trade barbs over coronavirus
US President Donald Trump doubled down Tuesday on calling the coronavirus spreading rapidly across the world the "Chinese Virus," despite protests from Beijing.
"It did come from China, so I think it's very accurate," Trump told a news conference, defending tweets in which he used the label for the Covid-19 pandemic.
Trump indicated that another motive was payback for what he said was China's disinformation campaign blaming the US military for the virus.
"China was putting out information which was false," he said.
"I didn't appreciate the fact that China was saying that our military gave it to them. Our military did not give it to anybody."
The two countries have sparred over the origin of the virus for days, with a Chinese official promoting conspiracy theories claiming it was brought to China by the US army and Beijing accusing American officials of stigmatizing an entire nation.
In his original tweet on Monday, Trump described US airlines and other industries being "particularly affected by the Chinese Virus."
Earlier Tuesday, he tweeted that some US states were "being hit hard by the Chinese Virus."
Trump's allies had previously referred to the pandemic as the "Chinese coronavirus", but Beijing said Tuesday it was "strongly indignant" over the phrase, which it called "a kind of stigmatization".
The United States should "immediately stop its unjustified accusations against China," foreign ministry spokesman Geng Shuang told reporters.
A commentary by the official Xinhua news agency said using "racist and xenophobic names to cast blame for the outbreak on other countries can only reveal politicians' irresponsibility and incompetence which will intensify virus fears."
The war of words reignited diplomatic tensions between the two countries, which have tussled over trade and other disputes since Trump took office.
Trump's comments were also criticized inside the United States, with warnings it could incite a backlash against the Asian-American community.
"Our Asian-American communities — people YOU serve — are already suffering. They don't need you fuelling more bigotry," tweeted New York Mayor Bill de Blasio, whose state is one of the hardest-hit by the virus in the country.
The World Health Organisation said more cases and deaths had been reported in the rest of the world than in China.
The new coronavirus was first detected late last year, with China's own health officials initially saying its source was a live animal market in the central city of Wuhan, whose government had initially tried to cover up the outbreak.
But China has sought to distance itself from the virus, saying the origin is still unknown, while seeking global goodwill by offering aid to countries facing serious outbreaks.
US Secretary of State Mike Pompeo, in a phone call he initiated with top Chinese official Yang Jiechi, voiced anger that Beijing has used official channels "to shift blame for COVID-19 to the United States", the State Department said.
Pompeo "stressed that this is not the time to spread disinformation and outlandish rumours, but rather a time for all nations to come together to fight this common threat", the department added.
The State Department on Friday summoned the Chinese ambassador, Cui Tiankai, to denounce Beijing's promotion of a conspiracy theory that had gained wide attention on social media.
Foreign ministry spokesman Zhao Lijian suggested on Twitter last week that "patient zero" in the global pandemic may have come from the United States.
"It might be US army who brought the epidemic to Wuhan. Be transparent! Make public your data! US owe us an explanation," tweeted Zhao, who is known for his provocative statements on social media.
Pompeo himself has sought to link China to the global pandemic, repeatedly referring to the "Wuhan virus" despite advice from health professionals that such geographic labels can be stigmatising.
Yang issued a "stern warning to the United States that any scheme to smear China will be doomed to fail", Xinhua said in its summary of the call with Pompeo.
The key Chinese foreign policy leader "noted that some US politicians have frequently slandered China and its anti-epidemic efforts and stigmatized the country, which has enraged the Chinese people", Xinhua said.
Yang called on the US side to "correct its wrongful behaviour".
Trump is under fire over his handling of the pandemic, and his backers have sought to cast the coronavirus as a disease brought by foreigners.
Republican Senator Tom Cotton, a Trump ally, has spoken of the "Chinese coronavirus" and in a recent statement vowed, "we will hold accountable those who inflicted it on the world".
While Covid-19 has largely come under control in China, it has killed more than 7,000 people around the world and severely disrupted daily life in Western countries.
Comments
comments
An Executive Order by President Uhuru Kenyatta
An Executive Order by President Uhuru Kenyatta has abolished the Presidency and instead put the office of the Deputy President under the office of the president.
THE PRESIDENT
EXECUTIVE ORDER NO. 1 OF 2020
THE ORGANIZATION OF GOVERNMENT
IN EXERCISE of the powers conferred by Article 132 (3) (b) of the Constitution, as read with all other enabling Laws, I, UHURU KENYATTA, President and Commander-in-Chief of the Kenya Defence  Forces, order and direct:
(i) THAT the Government shall be organized as set out in this Order;
(ii) THAT this Order contains portfolio responsibilities and changes made in the structure of Government;
(iii) THAT this Order assigns functions and institutions among Ministries and State Departments; and
(iv) THAT this Order supersedes Executive Order No. 1 of 2018 (Revised) issued in July 2018.
Get breaking news on your Mobile as-it-happens. SMS 'NEWS' to 20153

ISSUED under the HAND AND SEAL of the President of the Republic of
Kenya at State House, Nairobi this 11th day of May, 2020.
UHURU KENYATTA,
PRESIDENT.
Click here–> Executive Order No. 1 of 2020 formatted final Updated
Tell Us What You Think
Comments
comments
ARTIST SPOTLIGHT: Pinnto, fast-rising Kenyan musician who is destined for greatness
I love good music and whenever I come across an artist who makes dope jams, I always feel the need to inform other people about them because as they say, sharing is caring.
Also read: Gengetone is still alive, kind of
The talented musician I want to tell you about today is none other than Bernard Oduor Nyariro, popularly known as Pinnto.
His dad was a DJ and coupled with the fact that he knew that he had a special gift, this inspired him to start writing his own songs. As he was growing up, Pinnto looked up to the likes of Jua Cali, E-Sir and Nonini.
Pinnto has been doing music professionally for the last 8 years but it's only a few years back when people started to notice how talented he is.
Asked why it took him so long to get his name out there, the fast-rising dancehall singer explained that it takes long to penetrate the Kenyan music industry because one must have good quality and show that they are serious.
He is a very versatile artist which means that today you will find him spitting bars today and doing a dance hall jam the next day and Gengetone the day after that. However, he says if he does a Gengetone jam he will be careful.
Pinnto dreams of working with Khaligraph Jones, Masauti, Sauti Sol, Timmy Tdat so if they are reading this, please reach out to this guy.
He recently released a new song titled Under Curfew and it has been getting a lot of love. Interestingly, he wrote the wrote the some time back and decided to release it now that we are under a nationwide curfew.
Watch his latest jam titled Under Curfew below and tell us what you think.
Comments
comments
Nigerian stars demand justice for student raped, killed in empty church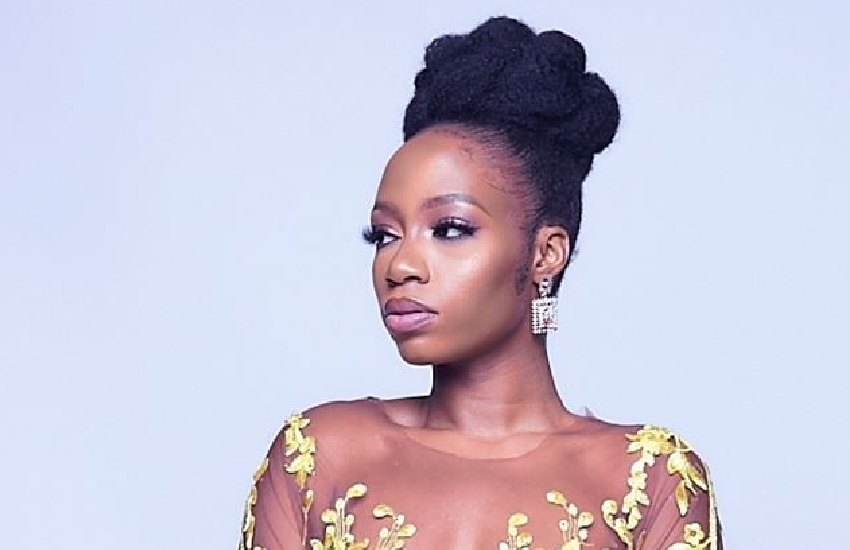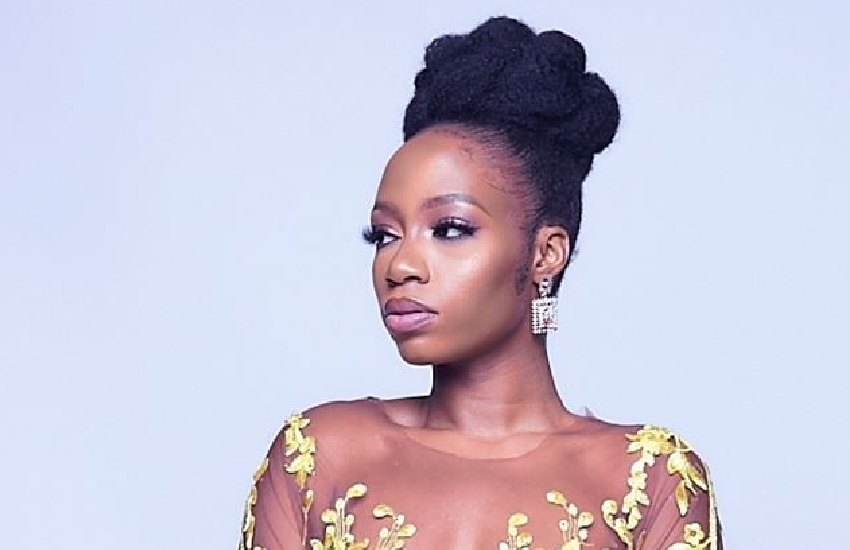 Nigerian stars have joined calls for the arrest and prosecution of person(s) behind the rape and killing of a microbiology student, Uwaila Vera Omozuwa, at an empty church in Benin City, southern Nigeria, on Saturday, May 30, 2020.
At the forefront on why the culture of rape in Nigeria should end and perpetrators of such heinous crimes brought  to book, is former Big Brother Naija housemate Khafi Kareem who on June 2, via Twitter, revealed that she was, at some point in her life raped too, and demanded justice for Omozuwa.
Sharing the struggles of victims, Khafi said she confided the harrowing experience to a close associate who blamed her for getting raped.
The reality TV star narrated that the backlash after the harrowing ordeal made her feel guilty and ashamed.
She forgave the rapist, who blamed alcohol for the act, a move she says she does not want repeated and urged victims to speak out and feel no shame in sharing their stories.
"#WhyIDidntReport – because he apologised right after. Because I made myself believe him being drunk was an excuse. Because the one person I did tell said I caused it. Because I felt dirty and ashamed. #WeAreTired," tweeted the personality.
"Yes, this did happen to me. I'm sharing in the hope that others will feel no shame in sharing what happened to them. Please don't deflect or say it is not my story when it was already hard enough sharing it."
Comments
comments