Understanding the Covid-19 forecasts – Daily Nation
As the Covid-19 pandemic unfolds, epidemiologists and data scientists have produced and published grim estimates of how many people will be infected with the coronavirus or die of it.
They present the data in graphs showing "best-" and "worst-case" scenarios.
They have popularised a major talking point about "flattening the curve" — which means keeping the Covid-19 cases below the level that the health system can handle.
Estimates change as time passes and as more data and other insights become available.
The scale and scope of those numbers and the frequency at which they change make some people distrust them or wish them away because they conjure thoughts of disease and deaths in big numbers.
In crunching the numbers to produce projections, the estimators make assumptions that certain conditions will hold. These conditions are assigned numerical values.
They are fed into a computer software, which runs mathematical formulas and spits out results, which are used to see what the future may look like.
The process of creating different results by playing with different scenarios is what is generally referred to as modelling. It's merely a way to approximate reality.
It's a way of producing an early warning system, without which we would be flying blind.
In situations where there is no data or not enough of it, the projections of illnesses, hospitalisations and deaths are wild guesses. It, therefore, follows that the more data available — and especially if it is of high quality — the better the forecasts.
The projections change as mitigation measures shift. If Covid-19 prevention methods are relaxed too early, the estimated number of sick people shoots up, and so are the deaths.
If suspected people are quickly identified, isolated, tested and treated, the estimated number of cases declines.
Similarly, if the estimates are generated assuming a 20-day lockdown, but the lockdown is only implemented for half the time, then the forecast would need to be revised accordingly.
Testing improves the accuracy of viral disease forecasting. A higher number of people tested means better estimates that scientists can generate.
From the testing data, they can infer about the different characteristics of sick people — their location, age, gender, travel patterns, the proportion of health workers among them, and a whole lot more.
Not everyone agrees with models, predictions and estimates. Some term them distasteful death wishes.
In a way, they are right. Predictions are often fraught with mistakes. Models get muddled; they are as good as the data and assumptions they are based on.
Many pundits misjudge the future, but what other tools do they have for forecasting?
Here is my point: we should not fight the coronavirus with one hand tied to our back nor fly blind into the future. We can build scenarios premised on locally generated data.
These scenarios equip decision-makers with much-needed insights for tackling the tidal wave of the coronavirus.
Comments
comments
Why Covid numbers earned Rwanda slot on EU's 'safe' list
Burundi's new President Evariste Ndayishimiye has got good political instincts, after all. He has declared that Covid-19 is the country's "biggest enemy''. It was a huge change from his predecessor Pierre Nkurunziza, who died suddenly last month weeks before he was due to step down.
Nkurunziza, a man of God, adopted a hear-no-virus-see-no-virus approach, downplaying its dangers and claiming the Lord was protecting Burundians.
Ndayishimiye went along with Nkurunziza's line, even though, going by his position now, he didn't believe it. It might have helped him, he lived to be president.
These are easy political points that Nkurunziza, the "Eternal Supreme Guide", left on the table for Ndayishimiye to pick. The Burundian president has now cast himself as a man of science, not a caveman.
In Tanzania, President John Magufuli, who was Nkurunziza's soulmate on matters coronavirus, has long moved on, opening up the economy, declaring that the Almighty had banished the virus from the republic. Since April 26, Tanzania hasn't been released regular Covid-19 data, so we will have to believe that this issue is in God's hands.
At the start of the pandemic, this column reported on some fellows who were thinking about which economies would gain international confidence on Covid-19. Would it be the ones that had low infection rates — real or decreed by supreme leaders; or the one that even if they had high cases, were transparent and had shown technical competence in dealing with the virus?
This week we had our first answer. The European Union formalised a list of 14 "safe" non-EU countries whose citizens would be permitted into the bloc from July 1.
There were four countries from Africa; Algeria, Morocco, Tunisia, and Rwanda. The US wasn't included in the list, but Americans can travel there if they have residency in one of the safe countries.
The devil is in the criteria by which the EU decides if a country is safe enough. It includes: An infection rate equal to or lower than the EU's two-week average. A stable or downward trend, and the country's overall handling of the pandemic including their health care infrastructure, testing capacity and especially the reliability of the data it provides.
Makes sense. If you reopen your economy, and say tourists can come and won't even be quarantined, they will come because they desperately want to see a giraffe.
They will if they are confident that they will not contract the virus from their hotel or the tour guide; know which places to avoid because they are high risk; and that if they get coughy, they will get a reliable test quickly.
For the record, by the close of Wednesday, the combined reported confirmed Covid-19 cases for all of the East African Community were 10,384. Algeria had 13,907, more than the whole lot. Morocco too, with 12,956.
We end in South Sudan, which was suspended from the African Union, because of its arrears of $9 million. This newspaper interviewed its ambassador to Ethiopia and Permanent Representative to the AU, James Morgan.
The reason Juba had defaulted, he said, was that the AU didn't send them an invoice and come collecting. There must be prizes for men like Morgan.
Charles Onyango-Obbo is a journalist, writer, and curator of the "Wall of Great Africans". [email protected]
Comments
comments
EDITORIAL: Middle income status opens new realities for Tanzania
Economic growth and development are universal aspirations that define the progress of both the individual and the collective as a State. There is cause, therefore, for Tanzania to celebrate after becoming the second country in East Africa, after Kenya, to be declared a lower middle-income country (MIC) by the World Bank.
The July 1 declaration is a clear manifestation of economic progress in Tanzania. The World Bank relies on income thresholds consistently achieved over a specific period and how that translates into individual wealth to make a declaration such as the one it did on Wednesday.
Yet it might not be time for Dar es Salaam to throw caution to the wind, because middle income classification comes with some hidden penalties.
From preferential access to markets to the cost of essential medicines and capital, a country faces a tall order if its ascendance to a higher income classification is not matched by meaningful change to the average man's wallet.
A country is considered Lower Middle Income when its per capita income rises above the World Bank's international poverty-line daily expenditure of $1.25 to at least $2.86 per day or $1,035 annually. The problem with this methodology is its tendency to lump together countries with wide income disparities together.
Hence, a country with a per capita daily expenditure of $3 or per capita income of $1,095 annually will be in the classification as one with an income of $4,045, which is the threshold for achieving upper middle income status.
While a country could easily achieve that statistical milestone, the economy often takes longer to make the structural transformation to a more equitable society. The poor in such countries may lose access to affordable medicines through exposure to higher prices and fewer donors resources.
The World Bank argues that its income classification should not be a basis for funding decisions by multilateral agencies.
On the contrary, however, the assumption often is that a MIC country is wealthy and can therefore afford to pay more for the goods and services it consumes. Some examples are pertinent. Atripla, a branded version of a commonly prescribed first line HIV treatment regimen, is accessible to Low Income Countries at a base price of $613 per patient per year. Middle Income Countries get it at $1,033 per patient per year. Such prices are clearly beyond the affordability of many MICs.
That is not to say that Tanzania will suffer such a fate, and the classification, which boosts a country's creditworthiness, deserves every pop of the champagne bottle in celebration. Such facts are merely a cautionary tale that should remind us that MIC classification marks the beginning of a new, demanding chapter in the development journey.
Ultimately, one hopes that Tanzania will one day again celebrate not just numbers but a visible, tangible and sustainable improvement in the lives of its citizens.
Comments
comments
It's time to address systemic inequalities in creative world: The Standard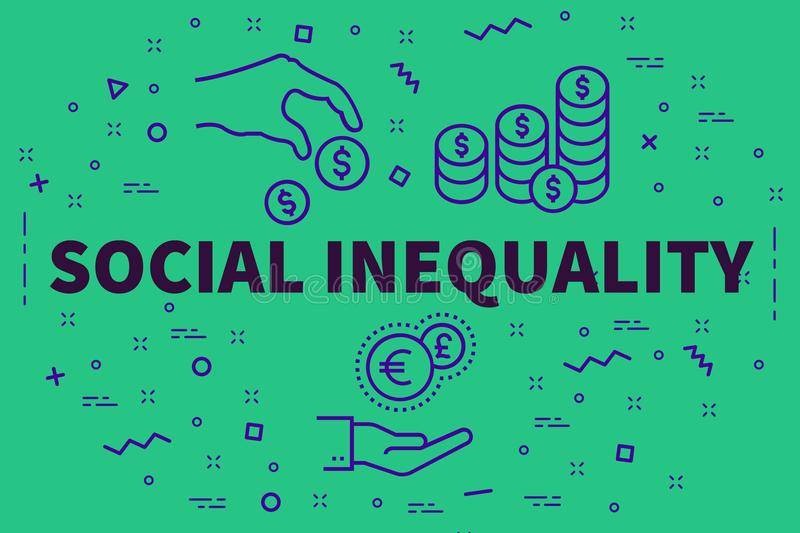 A ray of sunlight beamed from Los Angeles this week with the announcement that two more Kenyan women had been invited to join the prestigious Hollywood Academy of Motion Picture Arts and Sciences. The global creative industry has been under pressure to address systemic inequalities for decades. Last month, the acute challenges faced by Kenyan artists also ignited and went viral.
Racism has been institutionalised in the American cinema for close to a century. Millions of Hollywood movies have cast black caricatures in subservient roles or not cast them at all. Over the decades, filmmakers and artists like Oscar Micheaux, Sydney Portier, Spike Lee, Steve McQueen, Ava DuVernay and others, have courageously challenged the stereotypes and offered alternatives.
Hollywood and the rest of the American entertainment industry remain white owned. Over 83 per cent of the top five American broadcast networks, talent agencies and Hollywood studios are controlled by white people, mostly men. The Academy, responsible for the annual Oscar awards, has been historically dominated by white men in the film industry. Not surprising, preciously few black actors or films have received those prestigious golden statuettes.
Rallying under the hashtag #OscarsSoWhite, a combination of black artists, white allies and public opinion forced the Academy to announce transforming diversity strategies in 2016. This week, the Academy announced that it had surpassed its' target of doubling the number of women and underrepresented ethnic and racial communities. Among them are Kenyan directors Toni Kamau and Wanjiru Njendu. With Lupita Nyong'o, Judy Kibinge and Wanuri Kahiu, Kenya has five representatives – all women – in the 819 strong Academy now.
SEE ALSO: The heat's on Corporate America to reveal racial diversity data
Similar tensions ignited locally last month under the hashtag #KECreativesDeserveBetter. Tens of Kenyan artists broke their silence to protest against discriminatory labour and payment practices, mistreatment, contract and fee withholding, lack of budget transparency and intellectual property and copyright infringement by employers. The inescapable truth is that the management of our entertainment industry is in dire need of overhaul.
While many of the issues are historical and systemic, the Covid-19 pandemic has added more urgency for their resolution. According to a recent Heva Fund survey, 68 per cent of creatives work as individuals, not companies. Less than 15 per cent of the companies have between one and 10 people on the payroll. The majority of employees are seasonal casual workers working on specific projects. One in three creatives have experienced event, contract and service order cancellations during this period. Some have had to reduce their overall expenses by 50 per cent. In this context, the Sh100 million stimulus package announced by the Ministry of Sports, Culture and Heritage was a drop in the ocean. The Covid-19 crisis requires a massive SME-focused intervention to help support cash flows, keep jobs and cushion businesses for Kenyan creatives.
However, this will only happen when our musicians, artists, designers, advertisers, writers, publishers and other creative workers form stronger unions to protect their self-interest and industry codes of conduct. The #WatchdogKE platform formed last month is a significant step.
Over the last decade, police violence, the Black Lives Matter movement and more recently, the murder of George Floyd, has energised black entertainment leadership in America. Actor Idris Elba argued recently that the exclusion and dehumanisation of black people on America's screens has fuelled the brutality against black people on the streets. Further, their silence as artists in the face of systemic racism, is complicity. This week, 300 of America's most famous black artists called for Hollywood to divest from the police, drop anti-black content and elevate black talent, storylines and pay.
Here too, there could be similar parallels with black America. A diverse range of Kenyan creatives like King Kaka, Juliani, Michelle Ntalami, DJ Mfalme and Muthoni Drummer Queen have begun to actively call for justice in the cases of DJ Evolve, Yasin Moyo and Samuel Maina among others.
SEE ALSO: As Facebook ad boycott enters new phase, impact unclear
If there ever was a time for leadership to emerge and rally the creative industry, it is now. Artists must not only organise to protect their collective interest but also to protect the rights of all Kenyans. As we congratulate them, let the five Kenyan women on the Academy also use their new status to accelerate leadership at home.
– Irungu Houghton is Amnesty International Executive Director. He writes in his personal capacity. Email: [email protected]
Comments
comments