UK forms special team to aid Kenya seize graft assets
UK forms special team to aid Kenya seize graft assets
Thursday, April 18, 2019 21:57

By BRIAN NGUGIBy GEORGE OMONDI
The British government has formed a special team to help Kenya trace and recover assets that are proceeds of corruption and hidden in London.
High Commissioner to Kenya Nic Hailey said specialist UK government financial analysts and investigators have been posted in Nairobi where they are working with their local counterparts to bust suspected corruption syndicates.
Dozens of Kenyan State officials and business people have appeared in court since May on charges related to the alleged theft of hundreds of millions of shillings from public coffers in a new drive to tackle widespread graft.
"They are tracking every financial dealings of suspected individuals to block corruption networks," Mr Hailey said, arguing the UK is committed to supporting Kenya's efforts to nab graft barons and send them to jail.
"Where people are hiding money in the UK, or where we can help convict the corrupt in Kenya, we will give every possible support."
Mr Hailey spoke when the newly appointed UK Director of Public Prosecutions Max Max Hill met his Kenyan counterpart Director of Public Prosecutions Noordin Haji in Nairobi and announced the progress of the new collaboration to help Kenya's war on graft. Speaking at a press conference after meeting Kenyan officials, Mr Hill who is the head of the UK's Crown Prosecution Service, the chief agency for conducting criminal prosecutions in England and Wales, said his office had embarked on investigations into corruption.
"We are pursuing several live cases but I can't comment on them because they fall under different legal jurisdictions," he said at a media briefing.
Mr Hill, who also met the Chief Justice David Maraga, vowed his UK office would do all it can to help Kenya trace its looted billions including those stolen during the Moi-era.
The Kenyan Judiciary has been on the spot for alleged delay in the handling of graft cases compared its UK counterpart.
"Our co-operation with Kenya also entails looking at the fight on corruption as a whole, including the justice procedure," said Mr Hill.
Comments
comments
Safaricom earnings hit KSh 73.7 Billion on digital dividends
Riding on a shift by subscribers to digital platforms, Kenya's leading mobile phone operator Safaricom recorded a 19.5 per cent growth in net earnings to KSh 74.7 Billion for the financial year ended 31st March, 2020. The firm recorded a 4.8% rise in revenue, driven by sustained customer acquisition, a return to double-digit mobile data growth and continued M-PESA and fixed data growth. The growth was partially offset by a contraction of the betting industry and the free transaction fees associated with the mobile industry's COVID-19 response.
The Board of Directors has proposed a dividend payout of KSh 56.09 Billion, at the rate of KSh 1.40 per share.
The splendid financial performance puts the telco in much better shape to weather market crises amid the impact of the Covid-19 pandemic.
"Our most critical support to the country remains to ensure network stability to support the usage in M-PESA, voice, SMS and data. As working from home becomes the new normal, this is a shift that we should be able to support effortlessly," says Nicholas Nganga Chairman of Safaricom's Board of Directors in a letter to shareholders ahead of the upcoming AGM.
He adds that Safaricom is keen to support both the authorities to find thoughtful ways to maximise revenue collection while also assisting businesses to grow.
"The COVID-19 pandemic has brought to the fore the importance of technology in all our lives. Technology holds the world together and it has become one of the most important platforms for connecting people around the globe," notes Peter Ndegwa, Safaricom CEO.
He adds that despite the high percentage in mobile telephone penetration in Kenya, a large part of the population still relies on 2G handsets, with affordability being the main reason they do not have a 4G-enabled handset.
"Changing this will take time. We are bridging the gap through our ground-breaking Lipa Mdogo Mdogo campaign by offering a device financing programme in partnership with Google and Teleone. It is the first initiative of its kind in the world to give customers access to quality 4G phones under a flexible payment plan," said Ndegwa.
The telco aims to have one million more customers gain access to the power of the internet.
"On an underlying basis, service revenue increased 5.9%. We sustained strong investment with capital additions amounting to KSh 36.10 Billion. Capex intensity reduced 1.1% year on year to 13.8% as we continued to focus on enhancing monetisation and cost-saving opportunities upon deployment," said Michael Joseph, Safaricom Outgoing Chief Executive.
While the months ahead will be challenging, Safaricom has expressed confidence that it will navigate its way through the uncertainty and play a key role in supporting the country through the post-COVID recovery period.
2020 AGM
In a notice to shareholders, Safaricom has indicated that its Annual General Meeting(AGM) for the year 2020 will be held via electronic communication on Friday, 31st July 2020 at 11:00 a.m
The dividend will be payable on or about 31st August 2020 to the Shareholders on the Register of Members as at the close of business on 31st July 2020.
The AGM will be streamed live via a link which shall be provided to all shareholders who will have registered to participate in the AGM. Duly registered shareholders and proxies will receive a short message service (SMS/USSD) prompt on their registered mobile numbers, 24 hours prior to the AGM acting as a reminder of the AGM.
A second SMS/USSD prompt shall be sent one hour ahead of the AGM, reminding duly registered shareholders and proxies that the AGM will begin in an hours' time and providing a link to the live stream.
Registered shareholders and proxies may follow the proceedings of the AGM using the live stream platform and may access the agenda. Duly registered shareholders and proxies may vote (when prompted by the Chairman) via the USSD prompts.
The preferred method of paying dividends which are below KSh140,000 is through M-PESA for shareholders who wish to receive their dividends through mobile money.
Those who have not registered for this mode of payment are advised to opt to receive future dividends via M-PESA when registering for the AGM via the USSD or contact Image Registrars or Safaricom PLC's Investor Relations Team.
Shareholders are encouraged to continuously monitor the Company's website www.safaricom.co.ke for updates relating to the AGM.
Comments
comments
Digital consumers are defining the new normal in health insurance : The Standard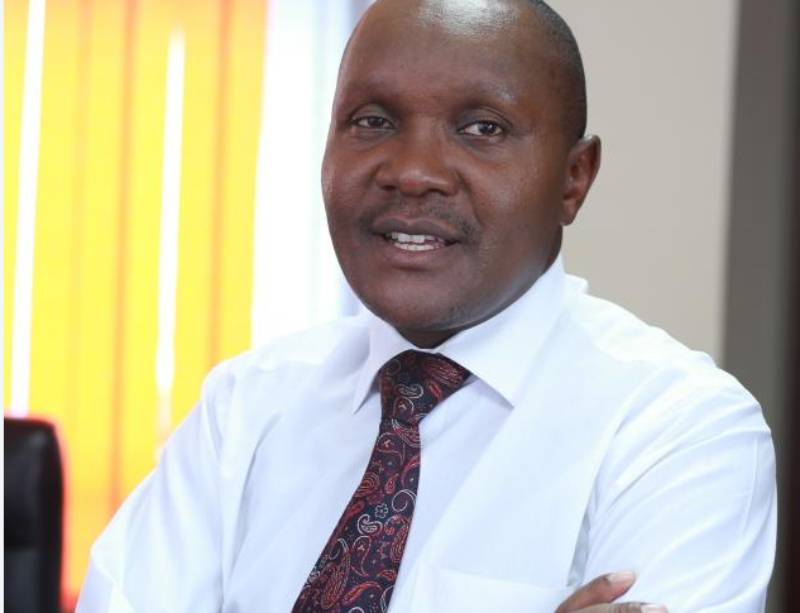 Covid-19 has disrupted businesses forcing them to re-think how they engage with customers.
The pandemic offers a unique opportunity to re-engineer the medical insurance business model. Although the financial impact of the pandemic on the medical insurance industry remains uncertain, Covid-19 will likely remain a major health risk to individuals, families and communities into the future.
Responding to the crisis, insurers are scaling up their digital capabilities to stay connected with clients, achieve greater process, efficiency and adapt to new social and work environments.
The insurance industry was already undergoing digital disruption even before Covid-19.
SEE ALSO: Why proper waste disposal is key in fight against virus
But as the social, health and economic impacts of the disease intensify, the digital transformation of the sector has acquired new impetus.
From a medical underwriting, we are talking of digital empowerment of clients to make decisions regarding their health, lifestyle and well being.
In the digital era, consumers have access to more information but still desire a simple, convenient, and personalised experience when interacting with service providers.
This requires a customer-centric digital approach as opposed to adding new technologies to existing processes. Emerging trends reveal that more people want to buy insurance and track claims via digital devices.
Digital consumers are also well-informed and want quick and relevant information to share their experiences with companies and products online.
SEE ALSO: Unity critical for Comesa in bid to recover post-coronavirus
A recent survey by consulting firm PwC shows that 68 per cent of consumers would be willing to download and use an app from their insurance provider. About 70 per cent did some form of digital research before purchasing insurance, while 25 per cent bought insurance online.
 Digital analytics
These trends show the future of insurance is indeed digital. Covid-19 is just accelerating digitisation of insurance.
Besides improving the customer experience, digital analytics and automation help insurers gain deeper insights into client behaviour and thus price risk better.   With such valuable data, insurers can develop better products that match the lifestyle profiles of their customers.
For instance, at AAR Insurance, we are seeing increased purchase and renewal of medical insurance using online platforms. Due to coronavirus, more clients and not just tech-savvy youth, now appreciate the benefits of digital insurance.
SEE ALSO: Nations should now brace for 'great reset' in this corona era
With 80 per cent of our employees working remotely, almost all our processes are now conducted online.
While we previously relied on manual verification of claims, we are now able to vet invoices and pay claims online within 48 hours.
 In collaboration with e-health service providers MyDawa and CheckUps, we have introduced a home delivery service for prescription drugs so that our clients, especially for those with non-communicable conditions or vulnerable to the coronavirus.
This minimises hospital visits and ensures they adhere to medication.  Adopting a digital model improves business productivity and efficiency.
Digital health insurance enables efficient service delivery, enabling patients to track expenses and prevent over-billing and fictitious medical claims.
SEE ALSO: Lesson: How to avoid next outbreak… and the next
–The writer is the Managing Director, AAR Insurance Kenya
Comments
comments
Epra revokes cooking gas firm's licence: The Standard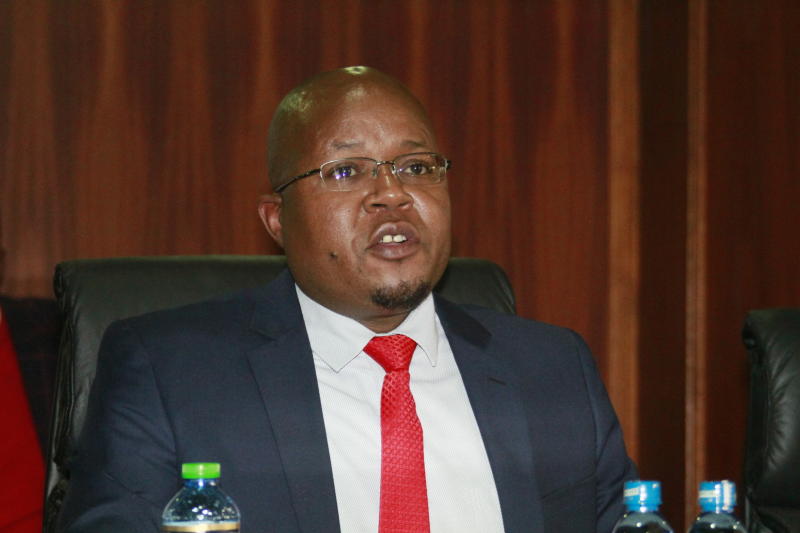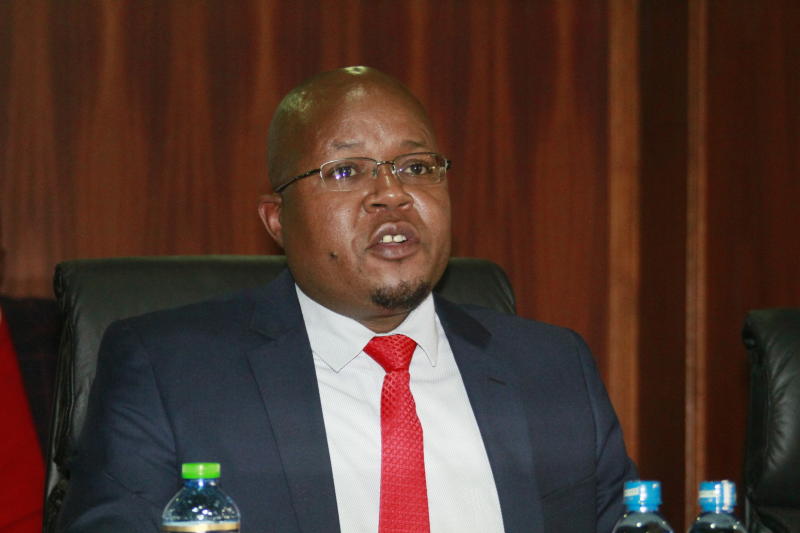 The energy regulator has revoked a licence held by Swift Energy Distributors Ltd after it was found illegally refilling gas cylinders belonging to other companies.
Energy and Petroleum Regulatory Authority (Epra) Director General Pavel Oimeke (
pictured
) said the firm was a repeat offender.
Mr Oimeke said it was the fourth time that Swift Energy had been caught flouting the Petroleum (Liquefied Petroleum) Regulations of 2019, which prohibit LPG marketers from handling cylinders owned by rival players.
SEE ALSO: Agency warns on danger of new tax
"Swift has been caught several times cross-filling. So we have decided to revoke the licence. What it means is that it is closed and we will not accept another application by the company since it is a repeat offender," said Oimeke.
The law previously allowed Liquid Petroleum Gas (LPG) marketing companies to accept cylinders from customers, but with a condition to return them to their owners.
This was necessitated through the formation of the Exchange Pool that was meant to make it easy for Kenyan households to buy cooking gas from their nearest LPG retailer regardless of the brand they held.
While it led to more Kenyans using cooking gas, away from charcoal and kerosene, it also led to proliferation of illegal refillings, with unscrupulous businesses taking advantage of access to cylinders that they would refill illegally and return them to market.
This exposed consumers to risks since the cylinders went for years without going through mandatory checks that the legitimate owners are supposed to undertake to assure their safety when being handled by users.
SEE ALSO: South Africa seeks way for nuclear plant
A number of gas cylinder leakages and even explosions have been reported in the past, many of them attributed to the illegal refilling.
"It is noted that Swift Energy Distributors Limited has on three other occasions been found in breach of Legal Notice 100 of 2019, with the matters ongoing at the Mavoko Law Courts," said EPRA in a statement.
"EPRA hereby issues a stern warning that failure to comply with Legal Notice No. 100 of 2019 shall lead to revocation of the licence."
Comments
comments