Uhuru's new tax measures set to inflict more pain
For 41-year-old Jane Wangeci, a resident of Kibra, Nairobi, the high price of charcoal and kerosene has in the recent past meant changing cooking habits for her young family of four.
"We stopped preparing three meals a day because the cost of charcoal and kerosene has risen beyond our reach," Ms Wangeci said on Wednesday when the Nation visited her. "It is becoming unbearable."
The squeeze on low income families like that of Ms Wangeci's is likely to worsen after President Uhuru Kenyatta introduced new and higher levies on a wider array of goods and services.
The price of kerosene will touch a new high, after Mr Kenyatta proposed a new levy. Kerosene is relied upon by low income homes for lighting and powering cooking stoves, to be charged at the rate of Sh18 per litre of kerosene
The tax will lift kerosene price above the Sh100 per litre mark for the first time and have it retail close to diesel and petrol, which are currently selling at Sh115.4 and Sh125.5 per litre respectively in Nairobi.
Nairobi's Kariokor-based small-scale trader John Kimani knows too well that he is set for a tougher ride.
This is because the cost of sending money through mobile services such as Safaricom's M-Pesa is set to increase further after the President proposed to raise tax on the services from 12 percent to 20 percent.
"Excise duty on fees charged for money transfer services by banks, money transfer agencies and other financial service providers shall be 20 percent of their excisable value," the President said in his memo.
Mobile phone subscribers are also set to pay more for airtime and data services as the government intends to increase excise duty on airtime from the current 10 percent to 15 percent.
"Telephone and internet data services shall be charged excise duty at a rate of 15 percent of their excisable value," the President recommends.
This means that Sh100 airtime that currently attracts Sh10 tax will now see the Treasury earn an extra Sh5.
The increase in excise duty may prompt telecommunication operators to pass on the burden to subscribers, leading to increased prices. Mr Kimani says he makes about 30 calls a day tracking the sale of his goods to his customers.
Civil servants like 47-year-old Joseph Kamuto, who earns a basic salary of Sh50,000, are also set to dig deeper from their pockets.
Mr Kamuto will be deducted 1.5 percent of his gross pay monthly to create a fund to finance a low-cost housing project after President Kenyatta reinstated the levy that will chop salaries by up to Sh5,000.
Mr Kenyatta's proposal is higher than the Treasury's suggestion of 0.5 percent of the gross pay per month matched by employers, which was rejected by MPs last month.
"An employer shall pay to the National Housing Development Fund 1.5 percent of the monthly basic salary," Mr Kenyatta said in the memo to MPs.
The costs of bank charges like ATM, account fees and over-the-counter withdrawals will also increase after President Kenyatta proposed to double the taxes to 20 percent from the current 10 percent.
On Wednesday, public outrage and disaffection greeted President Kenyatta's fresh tax proposals.
"The cost of living will go up significantly," Consumers Federation of Kenya (Cofek) secretary-general Stephen Mutoro said.
"The implications are dire for consumers," Mr Mutoro said, adding that the President was relying on "wrong advisers".
Economic analyst Aly-Khan Satchu said the new taxes would cripple ordinary Kenyans.
"The cost of living increases are falling hardest on ordinary Kenyans. In fact, the ordinary Kenyan has been finding themselves worse off practically every year," Mr Khan said.
"I would have preferred for the VAT to have remained at 16 percent because it was a democratic tax and everyone pays it defined by usage. I am now alarmed that our tax and spend model has run out of road."
Manufacturers also weighed in on the tax increases and warned Kenya's business environment is increasingly becoming "cost disadvantaged and a great disincentive for Foreign Direct Investment".
"The increase in the cost of doing business goes against all the efforts made towards the attainment of the Big Four Agenda and improving the livelihoods of our citizenry," said the Kenya Association of Manufacturers (KMA) in a statement.
The lobby singled out the proposal to introduce a special "anti-adulteration" tax of Sh18 per litre of kerosene, which it said will negatively affect the manufacturing sector, particularly paint, resin and shoe polish manufacturers who use kerosene as a raw material.
Kerosene comprises 40 percent raw materials in alkyd resins production.
The lobby also warned that the increase in taxes on money transfer services will raise the cost of doing business as manufacturers and other businesses transfer huge sums of money in their day-to-day operations.
"The increase in overhead costs in communication will further hurt SMEs who at times operate using mobile platforms to cut on fixed costs," it said.
The Kenya Bankers Association (KBA) chief executive Habil Olaka warned the introduction of the higher taxes on financial services as well as mobile money transfer services will hurt the country's efforts to promote financial inclusion.
"Financial inclusion drives by the country may be hampered by the fact that if the consumers are feeling that banking services are expensive, they may opt for alternatives," Mr Olaka said.
Better living conditions for incarcerated children and women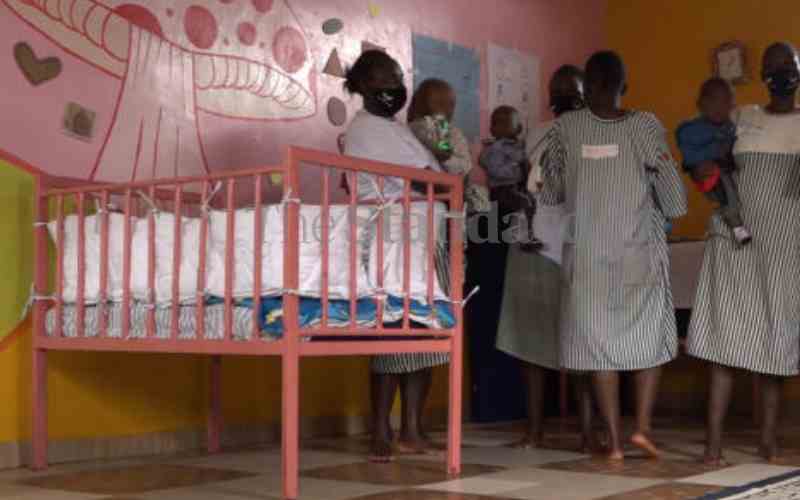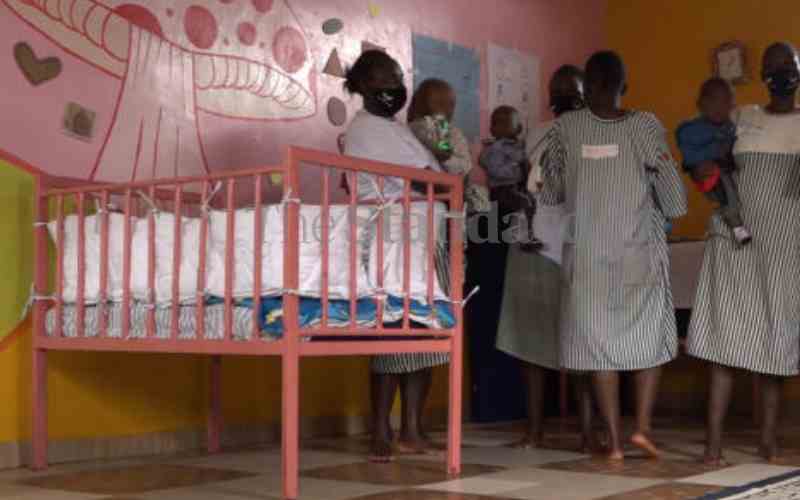 A day care center officially unveiled by Winnie Guchu, the CAS Ministry of interior and coordination. [Muriithi Mugo, Standard]
The prisons' service, in partnership with Faraja Foundation, has rolled out a rehabilitation programme for inmates.
The programme targets enhancing structures at the correctional facilities and making them friendlier to prison staff and inmates.
Jane Kuria, the CEO of Faraja Foundation, says the non-governmental organisation aims for successful reintegration of inmates to the community upon release from prison.
"Faraja Foundation wants to be remembered for supporting former convicts to reintegrate back to the community," Kuria noted.
She added that many ex-convicts had to start lives afresh after jail terms, hence the need to help them fill the gap in reintegrating with society.
Donating beds and other items was a way of helping inmates survive and get rehabilitated in preparation for their return to society, she added.
The foundation aims to distribute 2,160 beds to the 43 women prisons that hold about 2,615 inmates and 210 children accompanying them.
Daris Kangi the Officer in charge Embu women's prison (L) chats with Winnie Guchu, the CAS Ministry of interior and coordination at the newly unveiled daycare at the Prison. Through a partnership with Faraja Foundation, the Prisons service will also distribute 2160 beds to all Women Prisons across the country. May 13, 2021. [Muriithi Mugo,Standard]
Speaking during the unveiling of day-care built by Faraja at Embu Women's prison, Kuria said children jailed with their mothers did not deserve to undergo hardship.
Take a quick survey and help us improve our website!
Take a survey
David Bett, chair of Faraja Foundation, challenged stakeholders to consider a review of the open-door policy that will also see prison staff benefit more.
Winnie Guchu, the Ministry of Interior and Coordination CAS, said the government had targeted to have day-care centres in all women's prisons.
"Women convicted with children lacked caretakers of their children at home and this forced them to carry the babies along for the duration of their sentences," said Ms Guchu.
She said the children were innocent and that they had the right to a conducive environment for growth through the day-care centres.
"These children should have places for entertainment, playing as well as good sleeping areas," said Guchu.
She unveiled the day-care center and received 160 of 2,160 beds from the Faraja Foundation, destined for distribution in all the 43 women's prisons countrywide.
Also present was Commissioner of Prisons Wycliffe Ogallo. 
What you need to know about the Juja by-election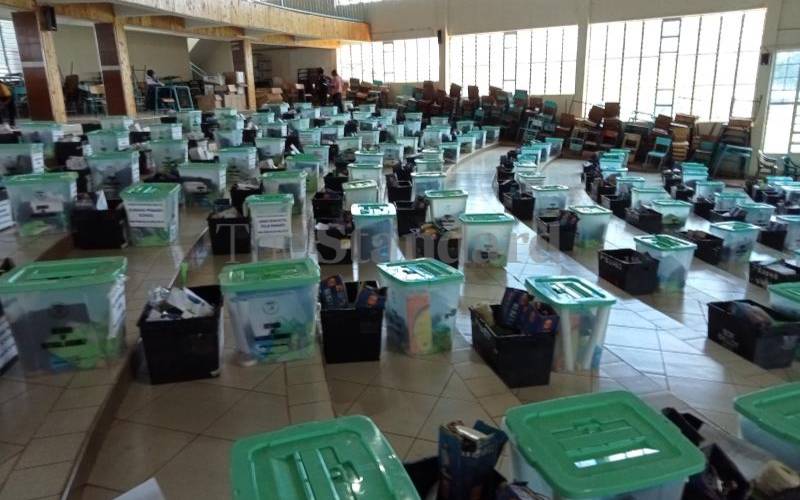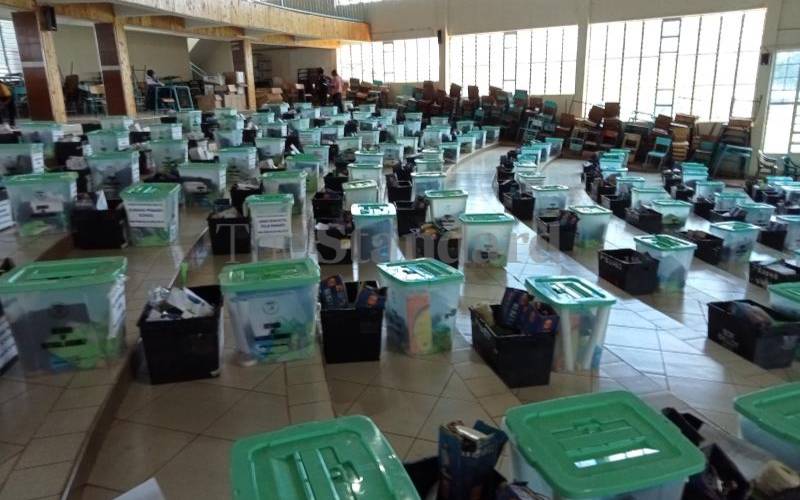 The late Juja MP Francis Waititu aka Wakapee.
The Juja parliamentary seat became vacant after MP Francis Waititu succumbed to brain cancer on February 22, 2021 at MP Shah Hospital.
Waititu was elected on a Jubilee ticket during the 2017 General Election. He garnered 66,190 votes.
According to IEBC, Juja constituency has 114,761 registered voters.
The 2017 General Election had an 80 per cent voter turn-out which saw 91,801 Kenyans casting their votes in the region.  
The by-election
On Tuesday, May 18, 2021, voters in the Juja constituency will head to the polls to elect their next member of parliament.
A total of eleven candidates will square it out in the mini poll.
Jubilee Party By-election Juja MP Nominee Susan Njeri Waititu during certificate issuance at the Party's Headquarters in Nairobi on Wednesday, March 24, 2021. [Boniface Okendo, Standard]
Main contenders
Take a quick survey and help us improve our website!
Take a survey
1. Waititu Susan Njeri – Jubilee Party
2. Ndung'u George Koimburi – Progressive Empowerment Party (PEP)
Others:
3. Mwangi Kariuki Chege – Independent
4. Kagera Eunice Wanjiru – The New Democrats (TND)
5. Kariuki Joseph Gichui –  Independent
6. Kariuki Rashid Iregi –  Independent
7. Marungo James Kariuki – Independent
8. Mburu John Njoroge – People's Party of Kenya (PPK)
9. Ndung'u Antony Kirori – Maendeleo Chap Chap Party (MCCP)
10. Ndung'u Kennedy Gachuma – National Liberal Party (NLP)
11. Zulu Julius Thiong'o – Independent
19-year-old boy charged with defiling girl three years younger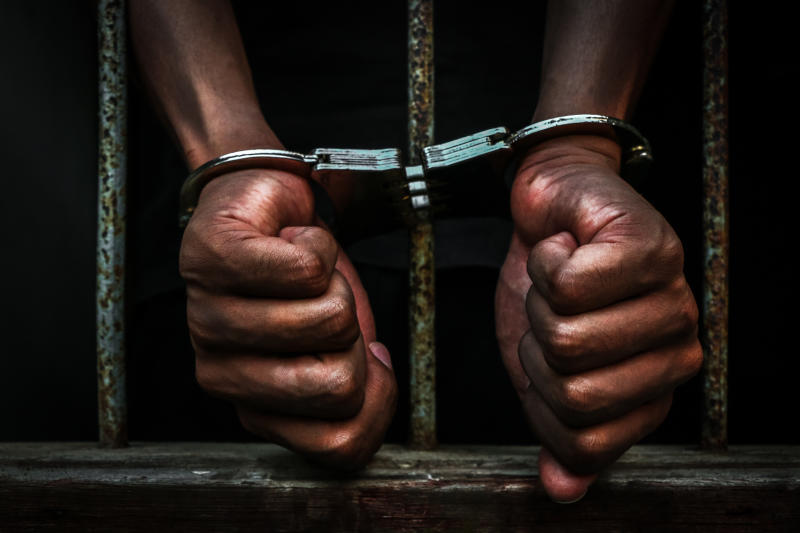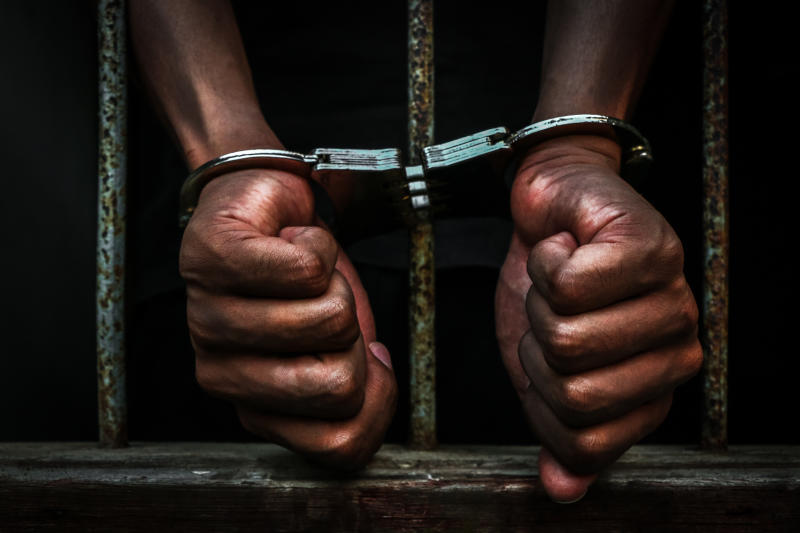 [Courtesy]
A 19-year-old teenager is in trouble with authorities for allegedly defiling a 16-year-old girl.
Tyson Ongaki has been charged before a Kisumu Chief Magistrate's court and accused of intentionally defiling the minor on various dates. The crime was allegedly committed in Bomet.
The teenager who appeared before Chief Magistrate Peter Gesora however denied the offence and has been released on a Sh100,000 bond.
The court heard that after committing the offense on diverse dates between March 26, 2021 and May 14, 2021, the teenager moved to Kisumu.
He has also been charged with committing an indecent act with a minor.
An investigating officer handling the matter told the court that the suspect was arrested in Kisumu.
The magistrate directed that the matter be heard on June 15, 2021.
Take a quick survey and help us improve our website!
Take a survey