Uhuru signs into law new taxes passed by MPs
President Uhuru Kenyatta has signed into law the Finance Bill 2018 that was a matter of contention in Parliament on Thursday evening.
"I give my commitment that I will ensure proper utilisation of public resources for a better Kenya. I will not relent on the war against Corruption," he said.
He announced this on Friday before flying to New York for the United Nations General Assembly. 
The Bill, passed by the National Assembly, reflects the Uhuru's recommendations for a reduction of VAT on petroleum products from 16 to 8 per cent among other amendments on various taxes.
Uhuru also signed into law the Coast Guard Bill 2018 which marks an important milestone in the management and enforcement of laws in Kenya's internal and territorial waters.
The Coast Guard Act 2018 establishes the Kenya Coast Guard Service which will be responsible for enforcing maritime security and safety, pollution control and sanitation measures as well as prosecution of offenders.
The Coast Guard Service will also be responsible for port and coastal security, search and rescue, and the protection of maritime resources including fisheries.
The two Bills were presented to Uhuru for signing by National Assembly Speaker Justin Muturi.
Present during the signing at State House, Nairobi, were Deputy President William Ruto, Majority Leader Aden Duale and Head of Public Service Joseph Kinyua.
Others were National Treasury CS Henry Rotich, Attorney General Paul Kihara Kariuki, Principal Secretary Kamau Thugge and Solicitor General Kennedy Ogeto.
This was after tempers flared in the House amid accusations of betrayal as Muturi on Thursday evening rammed through Uhuru's memorandum on the Finance Bill.
The import of Thursday's chaotic and sometimes absurd proceedings is that taxpayers will start paying the eight per cent levy on petroleum products, down from the current 16 per cent that took effect on September 1.
There is also a reduction of taxes on betting and gaming while those in employment will pay a new levy of 1.5% to the Housing Fund.
For almost four hours MPs from both sides of the House chanted "Duale must go! Muturi must go!".
They also danced inside and outside the chamber after a dispute arose over an earlier vote that seemed to favour those opposed to the memorandum.
Read: Chaos as MPs lose fight against fuel tax
Read:Duale apologises over MPs' unruly acts in 8% fuel tax protests 
Comments
comments
Kenya: House Prices Decelerate as Demand Remains Depressed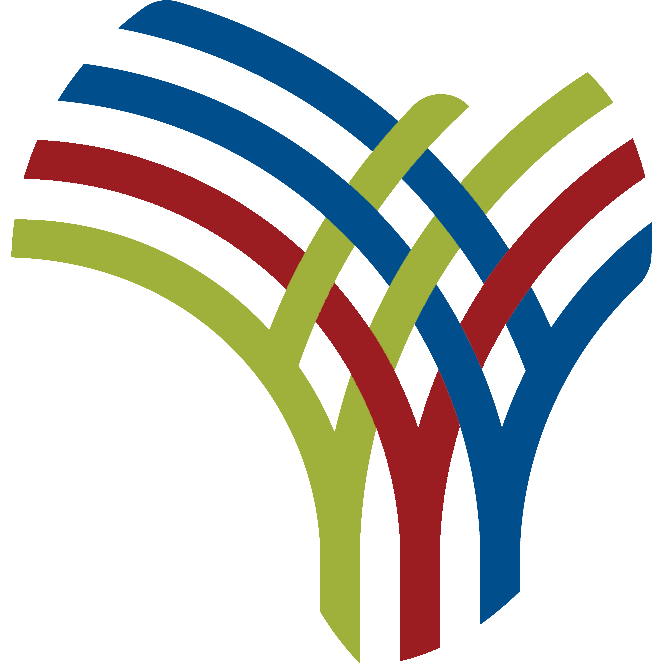 Nairobi — The price of houses continued to decline in the first quarter of 2020 in a trend compounded by constrained ability of potential buyers to afford homes
currently on offer in the market, according to the Kenya Bankers Association House Price Index (KBA-HPI).
According to the Index, house prices decelerated by 0.54 percent in the reviewed period,marginally reversing the decline by 0.07 percent from the 0.61 percent negative growth rate
reported in the fourth quarter of 2019. By the KBA-HPI measure, house prices have remained in the deceleration path for the fifth consecutive quarter.
"While the market remained largely depressed, the marginal easing was supported by the supply-demand interaction with a leaning towards more demand in a relative context," the
KBA-HPI indicates, adding that demand shifts in the quarter were based on concluded sales, which rose by 13.95 percent.
The sale numbers point to a market where bungalows accounted for a 33 percent demand increase while the demand for bungalows and maisonettes went down by 95.9 percent
and 57.1 percent respectively during the quarter. The trend, according to the Index, reflects buyers' adjustments with affordability being a key concern in the housing market.
"The decelerating price trend is evidence of a property market with a distinct lack of momentum and characterized by a sign of normalization of house prices as the market
comes into balance after a prolonged period of sustained price growth," noted KBA
Research and Policy Director Jared Osoro.
Other key drivers of prices in the period included geographical location, with houses in Region 3 attracting higher prices as compared to Region 2 and Region 1. (Region 1 includes Athi River, Mlolongo, Mavoko, Nakuru, Ngong, Ruaka, Syokimau and Embakasi, while region includes Thindigua (Kiambu Road), Kiambu, South B, South C, Kabete, Komarock, Imara Daima, Membley, Buruburu, Rongai and Waiyaki Way (Uthiru, Regen, Kinoo, Kikuyu) among others.)
Further, homeowners sought a larger plinth area, more bedrooms, and bathrooms, which attracted higher prices.
While the presence of a back-up generator and other amenities attracted higher prices, home buyers preferred low-density buildings. Unlike previous quarters where apartments
dominated house demand, townhouses were the most preferred in quarter one of 2020 at 45 percent followed by apartments ( 33 percent) and maisonettes (12 percent).
Comments
comments
3,000 take Covid-19 tests in Nairobi – Nairobi News
At least 3,000 Nairobi residents have turned out for the ongoing free Covid-19 mass testing. The testing is being spearheaded by the Nairobi Metropolitan Service (NMS).
The 11-day free mass testing was launched on Wednesday last week and already, 3,144 people have been tested in five days.
NMS Chief Health Officer Ouma Oluga said the turnout has been very impressive and that they are planning to scale up the tests to aim at more than 1,000 residents daily.
He stated that 703 people were tested in Eastleigh on Wednesday with another 427 tested in Dagoretti and Embakasi East.
MAP HOTSPOTS
On Friday in Embakasi East's Utawala, some 1,002 residents were tested while 427 were tested in Embakasi West and on Sunday, a total of 585 residents were tested in Starehe Sub-County.
Dr Oluga said the testing is aimed at mapping out hotspots in Nairobi, where more effort in terms of public health measures is supposed to be directed to, as well as mopping out cases to stop community transmission by isolating positive cases.
"We are concentrating on informal settlements because they are difficult to manage [in terms of] access to water, proper sanitation, physical distancing and restrictions on movement as this is one of the best ways of preventing more transmissions," said Dr Oluga.
He pointed out that initially, people were getting their results after 48 hours but now it is taking slightly more time because of the huge number of tests and the fact that other places in the country are also bringing their samples to Nairobi for testing.
RESULTS CONSOLIDATED
"We do not announce the results at the county level. All the results are consolidated in a national laboratory registry office and it is only the Ministry of Health that announces," he said.
Testing in Westlands will target people from Kangemi, Sodom, Bottom Line, Deep Sea City Park and City Park market.
Tuesday will see residents of Lang'ata and Kibera sub-tested at Undugu and Kamkunji grounds respectively.
On Wednesday, the testing will be in Kasarani Sub-County targeting communities around Santon and Hunters. Testing centres will be set up at Murema Primary School.
ROYSAMBU
On the same day, residents of Githurai 44 and 45 in Roysambu Constituency will be tested at Githurai Primary School.
On Thursday, the community around Mathare 1, 2 and 3, and Naivas area in Ruaraka Constituency will be tested at Kwa DCC. Another team will also be in Lang'ata at Kwa Chief.
On Friday, the testing will be in Mathare Sub-County with Huruma, Kariobangi North and Korogocho residents being targeted. Another team will also head back to Westlands at Cheleta Primary School to test the community around Githogoro and Mji Wa Huruma.
On the penultimate day of the testing, residents of Bahati, Civil Servants, Makongeni, Jana Villa, and Jogoo Road in Makadara Constituency will be tested at Heshima Road Primary School with another team pitching camp at Muthurwa Primary School in Kamukunji Sub-County to test the community around Shauri Moyo, Majengo, Jua Kali, Burma, Gikomba and Muthurwa.
The testing will end on May 31 in Kamukunji at Maina Wanjigi Secondary School.
Comments
comments
China's mask boom takes fabric away from nappy makers
China's ramp-up of mask production to counter the coronavirus outbreak has claimed unlikely victims — nappies, wet wipes and sanitary towels that are made with the same raw materials.
Manufacturers say textiles such as nonwoven fabric have been in short supply from being diverted to the more lucrative mask business, leaving producers of hygiene products high and dry.
Some firms have been forced to halve production or hike prices, with the industry expressing concern over the future of supply lines.
As the coronavirus pushed China into lockdown after surfacing in the central city of Wuhan in December, leaders embarked on a massive effort to produce enough masks for overwhelmed medical staff and the country's 1.4 billion people.
But with everyone from carmakers to garment factories switching to mask production to meet demand, the cost of raw materials spiked, with no quick end in sight as the pandemic continues to wreak havoc worldwide.
"It's not that we lack the capacity for production, but the costs are extremely high," said Huang Tenglong, deputy general manager of diaper maker Fujian Time and Tianhe Industrial Co.
"In January, the raw material for our diapers cost around 13,000 yuan ($1,820 per tonne) but at its peak, it went up to 140,000 or 150,000 yuan," he told AFP, referring to a period late last month as global demand for masks surged.
Lin Yanting, deputy general manager of another nappy-maker DaddyBaby, said the cost of non-woven fabric remains around 50,000-60,000 yuan per tonne.
"A diaper uses more material than a mask but… I will only turn a profit if I use (the fabric) for a mask," he said.
"In this environment, a lot of smaller producers cannot sustain… This affects people making sanitary pads, diapers, facial masks and other nonwoven fabric-based products."
Huang's firm, which employs around 400 staff, has halved its nappy production, reduced the range of products it makes and increased the sale price by up to 20 percent.
Some clients continue making purchases with fewer orders but more have paused completely, he said.
"I definitely hope that the pandemic will be over soon. Although we can produce protective gear as well, (the situation) is actually damaging to the overall economic system," he said.
"At the end of it, we may have lost our main business," he added, referring to hygiene products.
Shen Shengyuan, deputy general manager of nappy-maker New Yifa Group, said although his company has tried sourcing raw materials from abroad, air freight is a problem and a shipping time of over two weeks would be too long.
He said New Yifa had been taking fewer new orders and was struggling to fulfil existing ones because of short supplies.
Lin added that DaddyBaby is producing nappies at a loss now with the high costs, making up the shortfall with profits from its new mask production lines set up during the outbreak — an attempt to maintain stability in the market.
A manager surnamed Yang at Jiaxuan Household Items said it was "impossible" to obtain nonwoven fabric for other uses such as in household products, adding that her company had put production of other items on hold to make masks.
Shen said he was "worried" about an impact on supplies outside China.
"We simply haven't been able to produce the goods," he said, adding that half the company's non-mask production used to be exported.
"Customers have been negotiating with us, saying they need us to step up production."
But he estimates suppliers make 10 times more profit by putting raw materials to use in masks than nappies.
China Youth Daily reported that as of April 4, some 69,000 companies in China were involved in the mask business, with 19,000 of these coming into the picture after January 25 — days after Wuhan went into lockdown and the country saw growing restrictions to curb the virus spread.
The report added that China's daily mask output has reached 450 million, compared with more than five billion for all of 2019.
Suppliers have been hard-pressed to meet demand.
"They have sufficient reason as well, saying local governments have requested for them to shift production to key anti-epidemic material," Shen said.
He told AFP: "It is not a problem with our production capacity, but an issue with suppliers and China's entire industrial chain."
Comments
comments