Uhuru 'impostors' in Sh10m fraud case now claim their lives in danger – Nairobi News
Two of the seven suspects arrested on suspicions of conning Sameer Africa chairman Naushad Merali of Sh10 million by impersonating President Uhuru Kenyatta now claim their lives are in danger.
Mr Joseph Waswa and Mr Issac Wanyonyi alleged on Sunday at a press conference in Nairobi that they were being followed by unknown people and police cars everyday.
Accompanied by lawyer Cliff Ombeta, they expressed fear that somebody is after their lives.
Mr Ombeta claimed that his clients were being harassed by police despite their appearance in court on Friday last week and the direction given that they should report to a police station every Friday.
"There is always a car in front of my client's gate, one during the day and another at night. The police should desist from harassing my clients and wait for the day they will appear in court," Mr Ombeta said.
Mr Wanyonyi urged police to carry out their investigations professionally without harassing and exposing their families.
'STRANGE NUMBERS'
"We are being pursued by strange people, receiving calls from strange numbers. It is just a matter of time and the truth will come out," he said.
Mr Waswa said he would file a formal complaint with the Independent Police Oversight Authority, alleging that he was tortured by a police officer when he was arrested last week.
"The police arrested me, tortured me and used all manner of force during the arrest in total breach of the law that one is presumed innocent until proven otherwise," he said.
Mr Waswa said he had never met Mr Merali and denied any knowledge of the Sh10 million claim.
"What is Sh10 million? I don't need to rob someone to get that money. I can still get it within three months," he said. The other five taken to court on Monday last week are Mr Duncan Muchai, Mr William Simiyu, Mr David Luganya, Mr Gilbert Kirunja and Mr Anthony Wafula.
It is alleged that they called Mr Merali and asked him to facilitate the release of the money for the purchase of land, while impersonating the President. Police arrested them on February 22 and 23.
The seven pleaded not guilty and were released on Wednesday on a Sh100,000 bond each. Chief Magistrate Francis Andayi indicated that if found guilty of conspiracy to defraud, the suspects could face up to three years in prison.
Comments
comments
Millennials, hands up if you spent a chilly night outdoors to make sure a cow doesn't snack on her own placenta!
Oh, the things the boy child in my rural generation had to go through!
It's a wonder no fatalities or permanent disfigurements were recorded. The rough and tumble on a daily basis was crazy. First, bullying was a thing, and village cred depended on whether you snitched or not. In any case, any snitching to your folks would spawn more problems.
"What were you doing with those boys to get beaten?"
"And, why didn't you fight back?"
Scraps on the knees would rarely be reported. Tiny bruises would mature into full-blown, septic wounds – and, only then would a lad be taken to the local dispensary for a tetanus jab. That trip would have nothing close to snacking on cookies and fizzy drinks.
The walk would make a huge part of a disciplinary hearing.
One of the lads in the village almost broke his neck in a dare, but luckily escaped with a fractured femur. In those days, the valleys had gigantic, majestic hardwood trees – Camphor, Meru Oak, Meru Teak. These trees would be tall, sometimes close to 100 meters. At the peaks, hawks and eagles would make their nests.
Well, one evening after a river swimming contest, a guy from a rival village comes up with a wild idea.
Who's brave enough to climb up the towering tree and capture a fledgling from the net?
Wait, an eagle's chick is called a fledgling. Thought you should know.
This was the kind of stunts that instantly made you a legend in the village. Even damsels would take note. My village crew wouldn't watch the challenge slip by, and instantly a volunteer stepped forth. I was too little at the time to think about it – not that I would have, anyway.
The guy starts to climb, while we sit and cheer. He's bare chested, and some sections are a challenge. It takes a while, and halfway into it, the crowd falls silent. We all know this is a bad idea, but no one wants to say that.
Our climber didn't even get to the last quarter of the tree, before a pair of eagles re-surfaced. Immediately, the birds of prey staged a double-pronged attack. It was subtle at first – blinding claps to the head with their wings.
The climber is hanging off a branch with one hand and trying to ward off the birds with the other. If the birds hadn't scaled up their attacks with their hooked beaks and talons, perhaps the climber would have got off the tree safely.
A swoop by one of the eagles on his bare back left several gashes. Rivulets of blood started running down the back of his thighs. The tree gets slippery. Another swoop, and our climber is tumbling down.
The damage would have been catastrophic, even fatal, if his fall hadn't been broken by branches on the way down. It didn't take long, but the eagles were still fast enough to claw him all the way down!
He plunged headlong into thick shrubbery growing along the river bed. We all took to our heels – straight home! I later heard that the climber's younger brother had raced to fetch their father. They'd almost taken an hour to retrieve the lad from the shrubbery. He was lucky to escape with just a broken leg.
Recently, with the lockdown due to the pandemic, I spent a chilly night with a vet. The vet says his career path was decided by a near-death episode as a kid. A bull had broken loose and almost trampled him to death – they were having their cow serviced. Since, he's helped phase out traditional bulls in favor of artificial insemination – at reasonable costs.
On this night, our family cow had just delivered – we were waiting to receive the placenta. Cows have an uncanny trick of eating their placentas!
As is with the Covid-19 regulations, the vet insists on cashless means of payment. He easily self-registered online on the New Co-op Internet Banking.
The New Co-op Internet Banking allows a client to handle and track payments to his account, real time. This also allows direct purchase of airtime from a Co-op Bank account, and even pay utility bills like power, water or cable TV packages. To self-register online, click here.
If you survived such adventures, you are a legend!
Comments
comments
After Zari and Tanasha vibe, Diamond and King 98 releases 'Kachiri'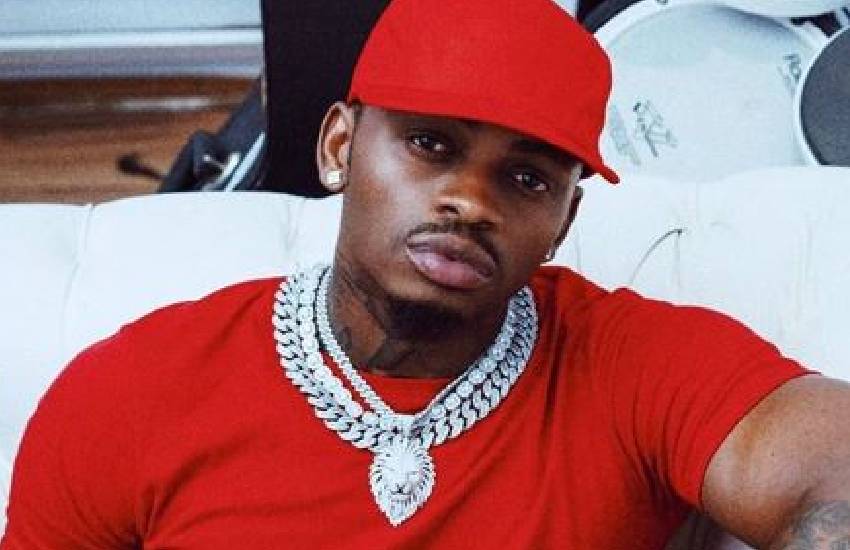 By Felix Kavii



56 minutes ago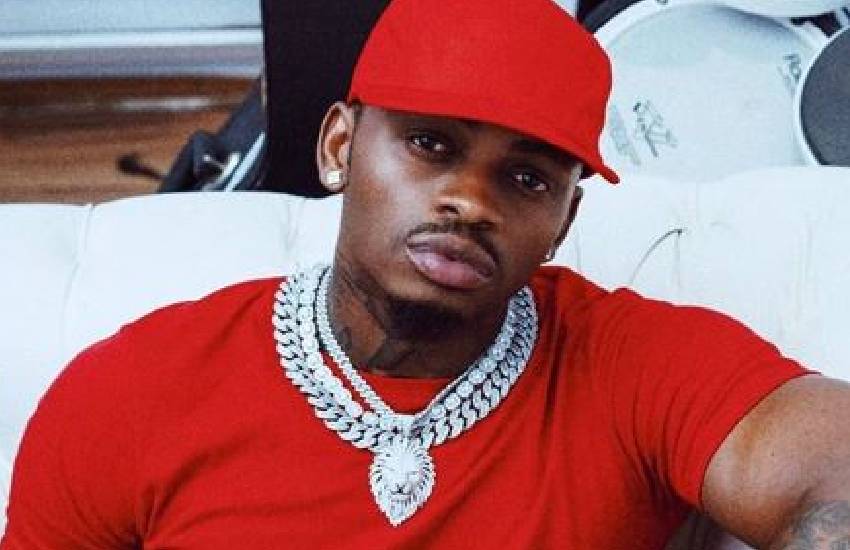 All week, Diamond Platnumz has been sending mixed signals about two of his baby-mama's; Zari Hassan and Tanasha Donna. The vibe has been that since the love door seems to have been shut for Tanasha, he is slowly warming to Zari. And then, there was a talk about a new girl yesterday!
But all this buzz could just have been leading to one thing, a just-released collabo the Tanzanian superstar has done with King 98. The hot video has just been released and it is already (as we post) enjoying 93 thousand views. And with Diamond's 3.8 million subscribers already jumping in…this could close the week as the biggest jam from East Africa.
The release comes only hours after Diamond's trusted hand, Rayvanny, released the Jollof on the Jet with Rema. A week ago, Rayvanny and Diamond released yet another video Amaboko now enjoying 2.9 million views on YouTube.
Comments
comments
All vacant parliamentary committees filled following recent party purge
The National Assembly concluded committee elections Friday, effectively filling all vacant positions in parliamentary committees whose composition had been affected by a recent purge instituted by the ruling and opposition parties. 
During the eagerly-awaited polls, President Uhuru Kenyatta, ODM Leader Raila Odinga and KANU Chairman Gideon Moi appear to have won big after their allies landed plum dockets. 
The outcome confirmed a decision by the three to push supporters of Deputy President William Ruto away from the powerful and privileged posts.
House Speaker Justin Muturi had issued an ultimatum on Wednesday requiring all committees whose membership were incomplete to have the vacant positions filled by close of business Friday.
Get breaking news on your Mobile as-it-happens. SMS 'NEWS' to 20153

The positions in question were those previously occupied by MPs thought to be allies of William Ruto who were purged by both the ruling and the leading opposition outfit ODM over alleged failure to toe the parties' lines.
True to this order by the speaker, the house burnt the midnight oil, and held the elections Thursday and Friday.
Given that the minority and majority sides had already reached a consensus on the leadership of all the committees, the elections appeared to have turned into an avenue for formal endorsement.
After the much awaited exercise, the verdict is out.
The leadership of crucial parliamentary committees have been taken over by lawmakers deemed Pro-Handshake.
President Kenyatta's allies such as Kieni MP Kanini Kega has taken over the chairmanship of the powerful Budget and Appropriations committee which was previously chaired by Kikuyu lawmaker Kimani Ichungwa, a sworn DP Ruto ally.
Raila Odinga's allies took control of crucial committees such as the Finance and National Planning Committee which is now headed by Homa Bay Woman Rep Gladys Wanga.
Her Busia counterpart Florence Mutua will chair the Education Committee.
Rarieda MP Otiende Amolo is the new vice-chairperson of powerful Justice and Legal Affairs Committee, while his Homa Bay Town counterpart Peter Kaluma will serve as the vice-chairperson of Constitutional Implementation Oversight Committee.
The three committees were previously under the control of Ruto allies.
These committees are expected to play key roles in the implementation of the Building Bridges Initiative.
Gideon Moi's loyalists Tiaty MP William Kamket and his Moiben counterpart Silas Tiren will chair the committees of Delegated Legislation and Agriculture committee respectively.
Laikipia Woman Representative Catherine Waruguru who recently decamped from Ruto's side will deputise Tiren in the agriculture committee.
Kanduyi MP Wafula Wamunyinyi, who recently instituted a coup in Ford Kenya also appears to have been rewarded after he was elected the chairman of the Constituencies Development Funds committee.
Comments
comments