Uganda agrees to pay oil firms more to use planned pipeline : The Standard
Reuters 16th May 2019 06:54:50 GMT +0300
Uganda said on Wednesday it had agreed to pay a higher tariff to use a pipeline planned to run through neighbouring Tanzania, boosting the prospects of a project vital for Uganda's nascent petroleum industry.
Landlocked Uganda in 2016 picked a route for a pipeline through neighbouring Tanzania to the Indian Ocean port of Tanga to help export its crude.
At a length of 1,445 kilometres, the project will cost Sh354.04 billion (USD3.5 billion) and has been described as the world's longest electrically-heated pipeline.
Initially, Uganda said it had agreed with investors and Tanzania that it would pay a tariff of Sh1234 (USD12.2) for each barrel of crude shipped through the pipeline.
But the investors, which include France's Total, later demanded a higher tariff, according to Ugandan officials, stalling negotiations over the project.
The government has agreed to increase the tariff to Sh1291 (USD12.77) per barrel after further talks with the investors, Energy Minister Irene Muloni said in a statement on Wednesday.
Total, China's CNOOC, and Britain's Tullow Oil jointly own the Ugandan fields and are also eyeing varying stakes in the pipeline.
About two thirds of the project's cost will be financed by debt and a Ugandan unit of South Africa's Standard Bank Group and Japan's Sumitomo Mitsui Banking Corp are jointly helping raise the credit.
Uganda discovered crude reserves, estimated at 6 billion barrels, more than ten years ago in fields near the border with Democratic Republic of Congo.
The start of commercial production, which has been repeatedly delayed due to the lack of essential infrastructure such as an export pipeline, is now expected in 2022.
Muloni also said some preliminary surveys in a new basin in Uganda's Karamoja region, a semi-arid area on the border with Kenya, had shown traces of oil.
"The ministry is conducting geological, geochemical and geophysical mapping in Moroto-Kadam basin," she said. "Work done so far shows evidence of possible presence of a working petroleum system as demonstrated by the encountered oil seep."
The emergence of a second oil region could transform Uganda into a significant player in Africa's oil industry, currently dominated by Nigeria and Angola.
Investors in Uganda's planned refinery, including a subsidiary of General Electric, have embarked on the so called front-end engineering and design (FEED) for the project and hope to conclude it by the end of this year, Muloni said.
Register to advertise your products & services on our classifieds website Digger.co.ke and enjoy one month subscription free of charge and 3 free ads on the Standard newspaper.
Related Topics
Comments
comments
Standard, Safaricom in pact to sell digital newspapers: The Standard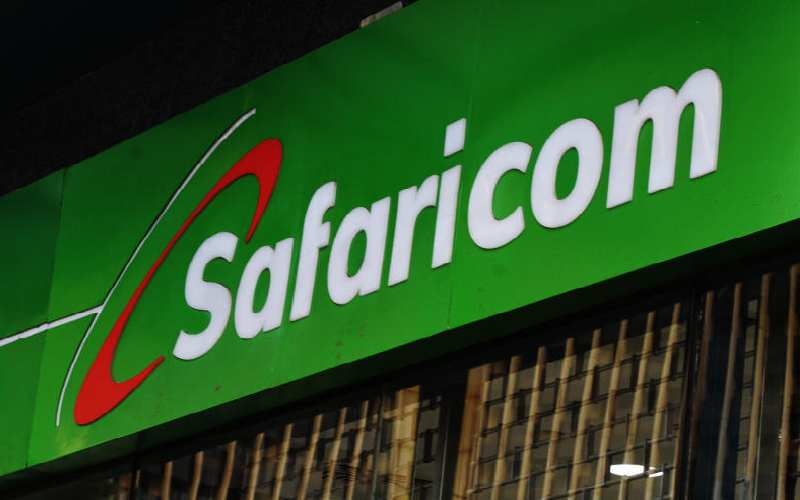 Business
The Sh20 price per newspaper includes data usage, meaning a customer's data bundle will not be consumed when reading through each paper.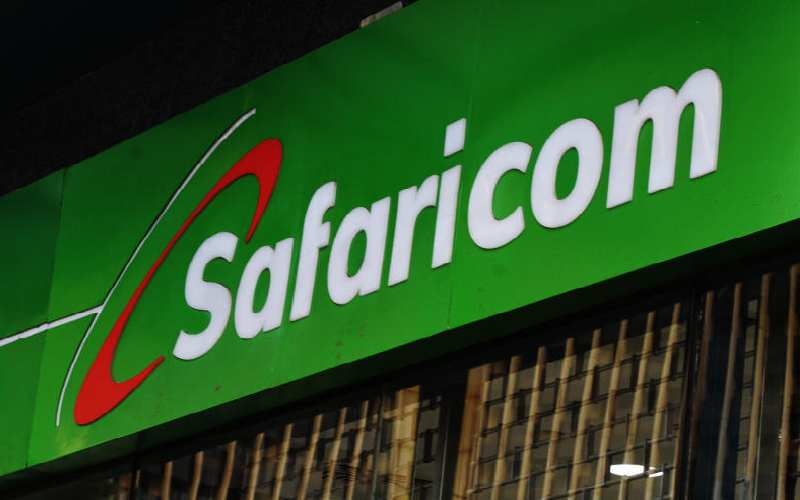 Safaricom has partnered with The Standard Group and other media houses in a deal that will see newspapers made available to smartphone users at Sh20 per issue.
The amount will be deducted from the customer's airtime, enabling them to buy and read newspapers on the go for seven days. "We are pleased to be part of this initiative, which is a demonstration of our commitment to fuse journalistic creativity with digital innovation in a collaborative venture that we hope will bring value to our esteemed readers and give customers easy access to our newspapers during the pandemic period," said The Standard Group Chief Executive Officer Orlando Lyomu.
The Sh20 price per newspaper includes data usage, meaning a customer's data bundle will not be consumed when reading through each paper.
SEE ALSO: Safaricom closes TRM shop after staff catches Covid-19
Mobile phone
No registration or signup will be necessary, neither will customers be requested to download and in-stall any application.
"The world is quickly evolving to be digitally-led and we see our customers increasingly seeking ways in which they can achieve their goals by tapping into the convenience of their smartphone," said Safaricom Chief Executive Peter Ndegwa. "We are glad to partner with media houses to digitise the newspaper channel and make them available on the mobile phone."
The service can be accessed by visiting Safaricom.com and selecting the "Discover" option followed by "Newspapers."
Nation Media Group Chief Executive Stephen Gitagama said the firm will continue to explore different solutions to keep its readers informed.
SEE ALSO: Sanda Ojiambo becomes first African at the helm of UN agency
Customers can also dial *550# to purchase the newspapers. The Standard Group newspapers include The Standard, Saturday Standard, Sunday Standard and The Nairobian.
Comments
comments
More workers lose jobs as corona sinks hotels: The Standard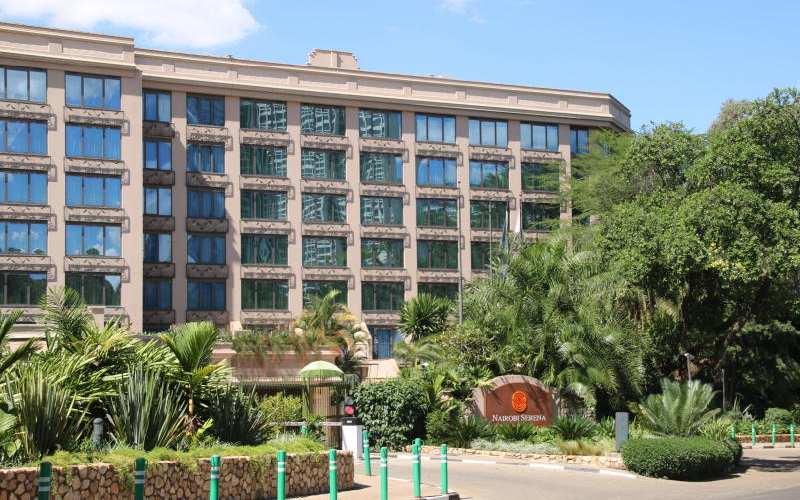 Business
However, others such as PrideInn Hotels say they are planning to reopen this month.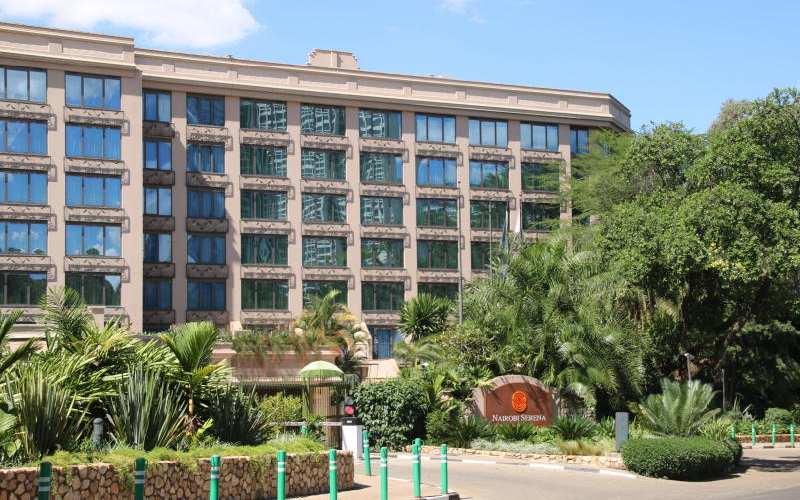 Serena Hotels has sent its entire staff on unpaid leave starting this month as effects of Covid-19 pandemic continue to sink the hospitality industry.
Serena joins a growing list of premier hotels hard hit by the deadly virus with their mainstay –tourism, events and conferences – having dried up owing to restrictions in travel and other measures meant to curb the spread of the virus.
Serena Hotels Managing Director Mahmud Janmohamed described the business as being in a "desperate situation" adding that all indications were "clear" that their units would remain shut this month.
SEE ALSO: Koffi back 4 years after he was kicked out of Kenya
"All staff will from 1st June 2020 take unpaid leave until further notice. However, for the month of June 2020, Sh10,000 only, less National Social Security Fund and the National Health Insurance Fund deductions," said Janmohamed in a memo to staff.
"It is our sincere hope that you understand the desperate situation that we are all in and support this decision."
Essential staff
Serena Hotels was last month forced to shut down about 10 of its lodges and camps in Kenya and Tanzania hoping to reopen on June 15, 2020.
Janmohamed said essential staff required to be on duty on a regular basis will be paid 30 per cent of their salary for the month of June.
He added that staff needed on a rotational basis to keep the properties serviced would only be paid for the days worked.
All major hotels in Kenya have temporarily closed since March following suspension of flights and restrictions imposed by the government.
Last week, owners of the iconic Fairmont Norfolk announced they were shutting indefinitely and would fire all employees as the pandemic bites.
The Fairmont Hotels and Resorts said they are going to close Fairmont The Norfolk and Fairmont Mara Safari Club.
Other top hotels that have halted operations owing to the Covid-19 pandemic include Nairobi's Tribe Hotel, Ole Sereni and DusitD2.
However, others such as PrideInn Hotels say they are planning to reopen this month.
Those that reopen, however, have to institute strict operating procedures, including social distancing and frequently sanitising premises to ensure safety.
President Uhuru Kenyatta has hinted on plans to re-open the economy and is expected to make a key announcement to that effect this Saturday after the current dawn to dusk curfew expires.
He announced a Sh53.7 billion stimulus package meant to cushion the country from the economic rampage caused by Covid-19. Part of the money will go towards cushioning the tourism industry and will be used to provide soft loans to hotels.
Comments
comments
SMEs receive fresh guarantees to ease repayment of loans
SMEs receive fresh guarantees to ease repayment of loans
Monday, June 1, 2020 0:01

By GEOFFREY IRUNGU
The African Guarantee Fund (AGF), a non-bank financial institution jointly owned by the Danish and Spanish governments as well as the African Development Bank (AfDB), is to guarantee small and medium enterprises (SMEs) to have their loans with commercial banks restructured.
The AGF Covid-19 Guarantee facility will allow SMEs to pay less over a given period than what they had been paying and therefore cope better in the face of the Covid-19.
"African Guarantee Fund for Small and Medium-sized Enterprises (AGF) has announced its Covid-19 response aimed at reducing the uncertainties facing financial institutions in Africa as a result of the global coronavirus pandemic.
"AGF's Covid-19 response is built on the imperative need for commercial solutions over and above the regulatory efforts already provided by the various central banks and governments in the continent," said the AGF in a statement.
"The African Guarantee Fund's response sets the platform for economic stabilisation, followed by an economic revival through AGF's newly developed Covid-19 Guarantee Facility that will, firstly, provide more comfort to financial institutions to restructure facilities that become non-performing because of Covid-19 and, secondly, provide commercial stimulus to the financial sector with the aim of mitigating the deterioration of SMEs' perceived risk."
The AGF, however, did not reveal the amount set aside for guaranteeing the SMEs nor did it give any criteria to be used in determining which entities qualify.
Kenyan banks have been restructuring loans held by their clients in recent months, but so far the amount whose terms have been so changed is still less than Sh200 billion out of an industry loan portfolio of over Sh2 trillion.
Comments
comments