Two suspects in Sharon's murder detained for 10 days
Two suspects in the murder of Rongo University student Sharon Otieno will remain in custody for 10 more days.
Kisii senior principal magistrate Lutta Shiundu allowed an application by the state council for investigators to complete their work.
Prosecutor George Muhindi asked the court to direct that the accused Caspal Ajwang and Omondi Okoth Elvis be detained in Keroka or any other police station.
He said investigators are following crucial leads, and if the suspects are released they will interfere with the probe.
Muhindi said more suspects are being sought.
"The suspects were attached to Governor Okoth Obado's security detail, they should be taken back to custody because of the complexity of the case," Muhindi said.
He said despite the crime being committed in Migori, it was not filed there because of security reasons.
However, lawyers representing the suspects objected to the application. They said seeking for more days will be a violation of their clients' constitutional rights.
Shiundu ruled that the matter will be mentioned on September 28.
TENDER NO. 28/KBC/2020-2021 FENCING OF KENYA BROADCASTING CORPORATION'S PARCEL OF LAND IN NYALENDA (KISUMU). – KBC
Follow us on Social Media
Suluhu: Closer ties for Kenya and Tanzania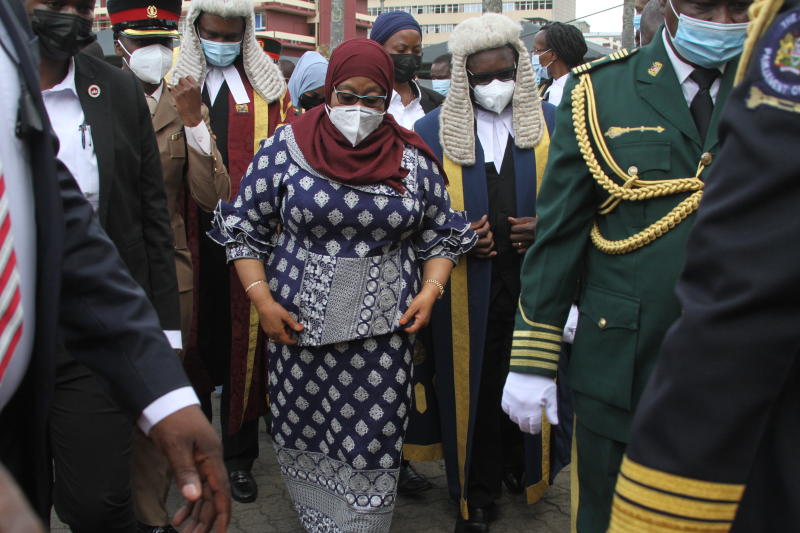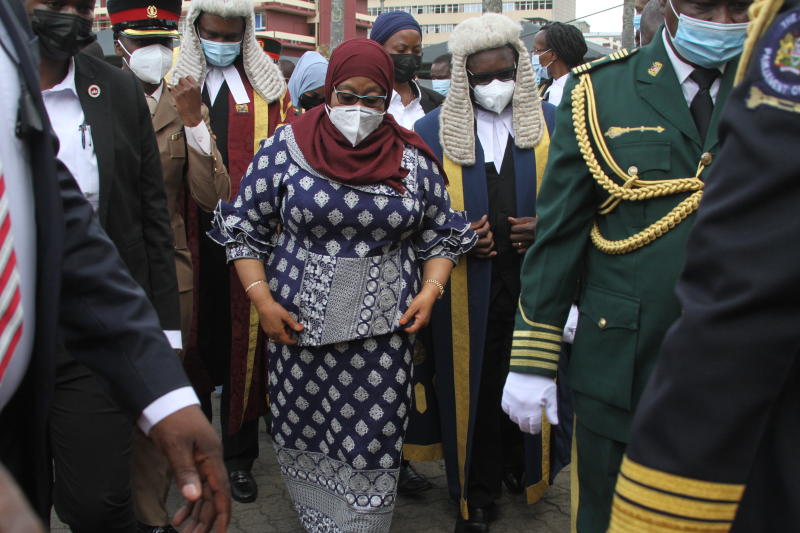 ?President Samia Suluhu's address to Parliament was a masterclass in charm, punctuated by periodic applause and stomping of feet by Kenyan lawmakers.
Covid-19 deaths, hospitalizations soar among youth in Americas – KBC
Hospitalizations and deaths of younger people are surging as the COVID-19 pandemic accelerates across Latin America and the Caribbean, Pan American Health Organization (PAHO) Director Carissa Etienne said on Wednesday.
"Adults of all ages – including young people – are becoming seriously ill. Many of them are dying," Etienne said at her daily press briefing as quoted in a PAHO release.
In Brazil, mortality rates doubled among those younger than 39, quadrupled among those in their 40s, and tripled for those in their 50s, between December 2020 and March 2021, she said.
"For much of the pandemic, our hospitals were filled with elderly COVID patients, many of whom had pre-existing conditions that made them more susceptible to severe disease," Etienne said. "But look around intensive care units across our region today. You'll see they're filled not only with elderly patients, but also with younger people."
Get breaking news on your Mobile as-it-happens. SMS 'NEWS' to 20153

Etienne urged hospitals in the region to increase the size of intensive care units (ICU) in anticipation that the trend will continue, while warning that expansion of ICUs cannot continue indefinitely.
As a result, she urged nations to double down on prevention measures such as lockdowns and facemasks.
Tell Us What You Think