Twitter toxicity exposed with the sad case of Terence Korir
We were recently awoken by the tragic case of Terence Korir who was found burned beyond all recognition in his personal vehicle, a Subaru, that was parked outside the gate to his residence. The details of the case are still unclear and under investigation, so that is as far as we will address that.
What we will instead focus on is the fact that Twitter went crazy and decided to wallow in their emotions as they discussed their opinions on the case. Kenyans on the micro-blogging site twitter decided to forget the old saying about opinions being like assholes and everyone having one doesn't mean we want to smell theirs.
What was particularly peculiar about the way KoT discussed the Terence Korir case is the fact that the conversation devolved into a tribal diatribe with members of the Kikuyu community being forced to defend their women as the rest of the country's 41 tribes raged against them with sometimes funny and sometimes overt tribal quips and tweets.
This Bullshit going round of sijui Kikuyu women have normalised killing of husbands and partners is just a blanket excuse for y'all to be the same tribalist bitches you always have been. Safisha kwako! FOH!

— Bookbear16 (@bookbear16) April 29, 2020
When.i hear a kikuyu lady say she loves me.. pic.twitter.com/PKEFTKTwI3

— Sir.Alfred (@SirAlfred89) April 29, 2020
And this has exposed the reason why most people with common sense do not take twitter seriously. Twitter is an echo chamber of less than half a per cent of Kenyans online, each fighting for relevance. So they say and post the most outrageous tweets in a bid to outdo each other and showcase their pseudo intellect. And the twitter bigwigs are the worst.
So when they decided to engage in the Terence Korir situation, human decent was thrown out by both sides of the ideological and tribal divide. They both forgot that at the heart of it, a man had lost his life in a brutal and violent fashion. He deserved more respect than having his remains plastered online. A family was in morning because their father, husband, son, brother and friend had passed away and it isn't too far off from the imagination that someone who knew him found out about his demise on Twitter.
No, not Kenyans on Twitter.
They refused to let the police do their investigations, instead of postulating theories of why Terence Korir died. Guys tried to get their seven chuckles in an attack each other all at the expense of human decency.
Yeah, Twitter is a toxic cesspit whenever Kenyans get on it to share their opinions.
For more thought-provoking opinion pieces, click here. And be sure to like our Facebook page.
Comments
comments
An Executive Order by President Uhuru Kenyatta
An Executive Order by President Uhuru Kenyatta has abolished the Presidency and instead put the office of the Deputy President under the office of the president.
THE PRESIDENT
EXECUTIVE ORDER NO. 1 OF 2020
THE ORGANIZATION OF GOVERNMENT
IN EXERCISE of the powers conferred by Article 132 (3) (b) of the Constitution, as read with all other enabling Laws, I, UHURU KENYATTA, President and Commander-in-Chief of the Kenya Defence  Forces, order and direct:
(i) THAT the Government shall be organized as set out in this Order;
(ii) THAT this Order contains portfolio responsibilities and changes made in the structure of Government;
(iii) THAT this Order assigns functions and institutions among Ministries and State Departments; and
(iv) THAT this Order supersedes Executive Order No. 1 of 2018 (Revised) issued in July 2018.
Get breaking news on your Mobile as-it-happens. SMS 'NEWS' to 20153

ISSUED under the HAND AND SEAL of the President of the Republic of
Kenya at State House, Nairobi this 11th day of May, 2020.
UHURU KENYATTA,
PRESIDENT.
Click here–> Executive Order No. 1 of 2020 formatted final Updated
Tell Us What You Think
Comments
comments
ARTIST SPOTLIGHT: Pinnto, fast-rising Kenyan musician who is destined for greatness
I love good music and whenever I come across an artist who makes dope jams, I always feel the need to inform other people about them because as they say, sharing is caring.
Also read: Gengetone is still alive, kind of
The talented musician I want to tell you about today is none other than Bernard Oduor Nyariro, popularly known as Pinnto.
His dad was a DJ and coupled with the fact that he knew that he had a special gift, this inspired him to start writing his own songs. As he was growing up, Pinnto looked up to the likes of Jua Cali, E-Sir and Nonini.
Pinnto has been doing music professionally for the last 8 years but it's only a few years back when people started to notice how talented he is.
Asked why it took him so long to get his name out there, the fast-rising dancehall singer explained that it takes long to penetrate the Kenyan music industry because one must have good quality and show that they are serious.
He is a very versatile artist which means that today you will find him spitting bars today and doing a dance hall jam the next day and Gengetone the day after that. However, he says if he does a Gengetone jam he will be careful.
Pinnto dreams of working with Khaligraph Jones, Masauti, Sauti Sol, Timmy Tdat so if they are reading this, please reach out to this guy.
He recently released a new song titled Under Curfew and it has been getting a lot of love. Interestingly, he wrote the wrote the some time back and decided to release it now that we are under a nationwide curfew.
Watch his latest jam titled Under Curfew below and tell us what you think.
Comments
comments
Nigerian stars demand justice for student raped, killed in empty church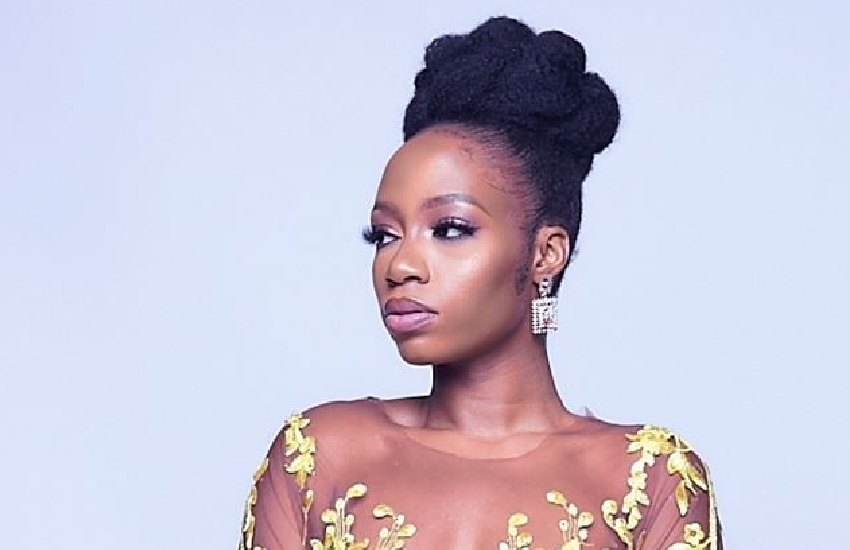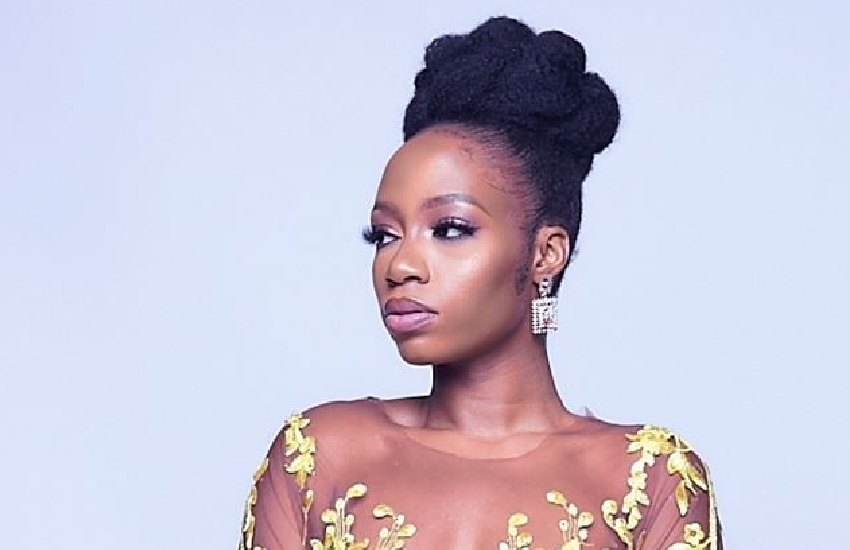 Nigerian stars have joined calls for the arrest and prosecution of person(s) behind the rape and killing of a microbiology student, Uwaila Vera Omozuwa, at an empty church in Benin City, southern Nigeria, on Saturday, May 30, 2020.
At the forefront on why the culture of rape in Nigeria should end and perpetrators of such heinous crimes brought  to book, is former Big Brother Naija housemate Khafi Kareem who on June 2, via Twitter, revealed that she was, at some point in her life raped too, and demanded justice for Omozuwa.
Sharing the struggles of victims, Khafi said she confided the harrowing experience to a close associate who blamed her for getting raped.
The reality TV star narrated that the backlash after the harrowing ordeal made her feel guilty and ashamed.
She forgave the rapist, who blamed alcohol for the act, a move she says she does not want repeated and urged victims to speak out and feel no shame in sharing their stories.
"#WhyIDidntReport – because he apologised right after. Because I made myself believe him being drunk was an excuse. Because the one person I did tell said I caused it. Because I felt dirty and ashamed. #WeAreTired," tweeted the personality.
"Yes, this did happen to me. I'm sharing in the hope that others will feel no shame in sharing what happened to them. Please don't deflect or say it is not my story when it was already hard enough sharing it."
Comments
comments