Trump signs USD2 trillion recovery plan as US virus cases skyrocket : The Standard
AFP 28th Mar 2020 12:00:00 GMT +0300
President Donald Trump signed into law Friday the $2 trillion rescue plan to salvage a US economy crippled by the novel coronavirus, on a day the nation recorded more than 100,000 confirmed cases of virus infections.
Hours earlier, the House of Representatives passed the package, with lawmakers uniting to greenlight the mega-plan as the world-topping number of US COVID-19 infections surged past 104,000, including 1,693 deaths.
Trump's signature brings an end to the dramatic, weeklong legislative saga on Capitol Hill, and triggers the distribution of millions of relief checks of up to $3,400 for an average American family of four.
"I want to thank Democrats and Republicans for coming together and putting America first," Trump said.
SEE ALSO :Impeachment vote set for Wednesday
"This will deliver urgently needed relief to our nation's families, workers and businesses. That's what this is all about."
The president also took the long-called-for step of invoking the Defense Production Act to compel auto giant General Motors to quickly honor its commitment to making ventilators, machines crucial to keeping critically ill coronavirus patients alive but which are in short supply in hospitals.
"GM was wasting time," the president alleged.
For More of This and Other Stories, Grab Your Copy of the Standard Newspaper.  
The need is acute in New York state, the US hotbed of the epidemic where 44,635 infections have been confirmed.
The death toll there increased Friday to 519 — up from 385 the previous day — but Governor Andrew Cuomo expressed optimism that the increase in the hospitalization rate has slowed.
SEE ALSO :Trump says Zuckerberg told him he's Facebook's 'number one'
Cuomo announced the creation of temporary hospitals in large facilities in each borough of New York City — including at a horse racing track in Queens — in the model of an already-constructed space in Manhattan's Javits Center.
The bill pumps $100 billion into hospitals and health facilities in critical need of medical gear like personal protective equipment and intensive care beds, creates a $500 billion loan reserve for large corporations including airlines, and provides $377 billion in grants to small businesses.
It also dramatically expands unemployment assistance, aid that will cushion the blow for a staggering 3.3 million people who filed jobless claims in the week ending March 21.
Americans 'can't wait'
"Our nation faces an economic and health emergency of historic proportions due to the coronavirus pandemic, the worst pandemic in over 100 years," House Speaker Nancy Pelosi told colleagues shortly before the chamber passed the measure.
SEE ALSO :Thunberg, Trump to offer competing visions at climate-focused Davos
Several lawmakers including top House Republican Kevin McCarthy hailed the measure as a critical lifeline for workers and small businesses.
Treasury Secretary Steven Mnuchin pledged a speedy distribution of checks.
"Americans need that money now, they can't wait for government to take three or four or six months like we normally do," Mnuchin said on Fox Business Network, adding he expected direct deposits of the cash to arrive in three weeks.
US stocks sank Friday despite the legislative breakthrough. The Dow Jones Industrial Average slid 4.1 percent, the broad-based S&P 500 shed 3.4 percent and the tech-rich Nasdaq tumbled 3.8 percent.
The Senate had passed the huge measure earlier this week.
SEE ALSO :Trump defense lawyers attack Bidens at impeachment trial
The vote in the House was notable for the implementation of social distancing rules that prevented lawmakers from all gathering on the floor, leading to unprecedented scenes of members sitting in the upper galleries to allow for sufficient spacing.
With the House in recess this week, leaders had wanted a quick voice vote requiring just a few members present.
But Republican Thomas Massie, who opposed the bill, threatened to stall the measure.
Ultimately the House defeated Massie's maneuver and passed the bill but not before Trump savaged his fellow Republican on Twitter as a "third rate Grandstander."
Pelosi said the $2 trillion rescue plan — the third and by far largest coronavirus legislative measure — will not be the end of government assistance to battered communities.
"We must advance a fourth bill to address continued needs," she said, noting that state and local governments would need "vastly more" funding to address the crisis.

Do not miss out on the latest news. Join the Standard Digital Telegram channel HERE.
Related Topics
Comments
comments
Kenya re projects Sh1bn drop in earnings as COVID-19 reality sinks in
NAIROBI, Kenya, Jun 5 – The Kenya Reinsurance Corporation is staring at a revenue drop of at least Sh1 billion, an equivalent of five percent of its total earnings this year occasioned by lost contracts related to the COVID-19 pandemic.
The lion's share of the impact will be as a result of increased claims and rebates on premiums as businesses globally seek to re-negotiate their contract terms with underwriters and re-insurers.
According to the managing director Kenya Re Jadia Mwarania, the five percent hit will be "the worst case scenario" for the corporation in the wake of anticipated business losses occasioned by the pandemic.
"At the moment, we have over 265 re-insurance contracts spread across over 70 countries in diverse segments such as medical, trade credit, lawyers' liability fees among others. We expect the business to shrink in tandem with the lower GDP growth as projected by the government at the rate of 2.6 percent this year. On our end, we estimate the industry growth to shrink by at least 2 to 3 per cent" Mwirania said in an interview.
This year, Kenya Re had projected an income of over Sh19 Billion based re- insurance premiums, property, investment income and business diversification.
Faced with the gaping hole in its books, the corporation has started to aggressively collect premiums from underwriters and brokers from the existing contracts to plug the gap.
"We are generating weekly reports to monitor targets and performance. At the same time, we have enhanced turn-around times for claim processing to a maximum of 48 hours", said Mwirania.
To cushion the corporation on the investment side, the MD said the focus for the next half of the year will be to increase dollar reserves in order to accumulate hard currency reserves in anticipation of foreign contract claims.
Other measures being implemented include investing in fixed income instruments such as treasury bills, bonds and fixed deposits to mitigate the effects of volatility.
While cautiously noting that pandemics like COVID-19 are not covered in insurance contracts, Mwirania said that it will be the responsibility of each party to come up with the right solution to cushion both the client and insurer based on negotiation.
"We are well aware of the circumstances that have been occasioned by the pandemic. Most of the claim settlements will be based on negotiation and evaluation the best case scenario for each contract with mutual agreements between the involved parties" he said.
Comments
comments
Fairtrade International releases Sh70.5 million relief to cushion farmers
Fairtrade International releases Sh70.5 million relief to cushion farmers
Friday, June 5, 2020 14:26

By KEVIN ROTICH
Fairtrade International Network has announced a Sh70.5 million fund to support Kenyan farmers from the adverse effects of Covid-19 pandemic.
The fund, which is divided into the 'Fairtrade Africa Producer Relief Fund' and the 'Fairtrade Africa Producer Resilience Fund', will be directed into safety and livelihood programmes.
It will fund purchase of masks and basic protective and medical equipment, wage payments, food security initiatives, awareness of safety campaigns and business continuity costs.
"Fairtrade Africa would like to inform all Fairtrade certified producers that Sh70.5 million has been allocated for disbursement to support vulnerable producers and workers in the region at this time," the Africa Fairtrade Network announced in a statement.
"The Resilience Fund is established to meet the longer-term needs of producers as they begin to look at life post COVID-19 such as business restoration, technology-based capacity building, addressing human rights risks in value chains through programmatic interventions, support for strengthening finances to tackle future risks, and advocacy."
This comes at a time when the country's horticulture industry is struggling to cope with decline in overseas orders amid cancellation of flights as well as travel restrictions.
A drop in revenue has seen flower and fruit companies cut thousands of jobs amid rising costs.
Horticulture exports fell seven percent in 2019 to Sh142.72 from Sh154.7 billion.
Comments
comments
African Development Bank board stands by embattled chief: The Standard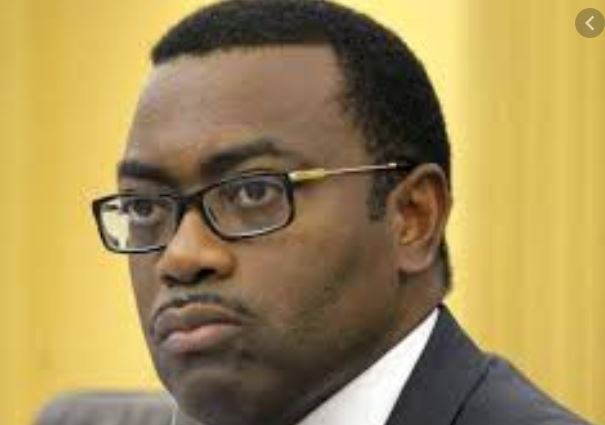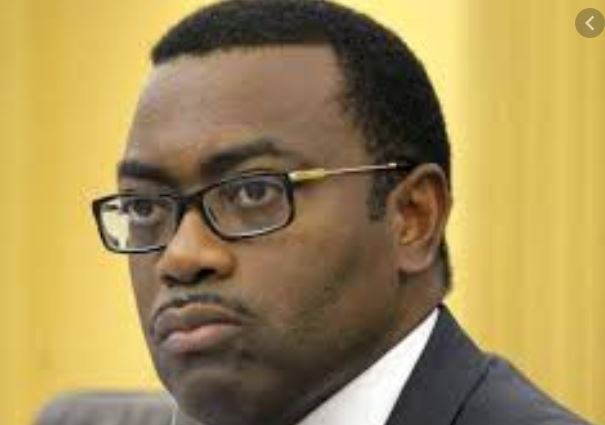 Business News
The African Development Bank's (AfDB) board on Thursday said it stood by an internal investigation international reputation and integrity
The African Development Bank's (AfDB) board on Thursday said it stood by an internal investigation that had cleared its president of improper conduct, but it would carry out an independent review of the report in the interest of due process.
AfDB President Akinwumi Adesina has been accused of abuse of office by a whistleblower at the bank, including favouritism in hiring. He has denied the allegations and a report by the bank's ethics board cleared him of wrongdoing.
The United States, AfDB's second-largest shareholder, has demanded a new independent probe into the allegations, rejecting the bank's investigation over reservations about the integrity of the bank's process. Meanwhile, top shareholder Nigeria has voiced its support for Adesina.
In a statement, AfDB's board of governors said it believed the bank's ethics committee, which produced the report, had carried out its role correctly. But the board has nevertheless agreed to authorise a review.
SEE ALSO: AfDB approves Sh22b war chest for Kenya
"The independent review shall be conducted by a neutral high caliber individual with unquestionable experience, high international reputation and integrity," it said.
On Tuesday, Nigerian President Muhammadu Buhari gave his backing to Adesina in his bid for a second term as AfDB president despite the allegations.
Adesina later this year plans to pursue a second term as the head of the multilateral lender, which is headquartered in Ivory Coast's commercial capital Abidjan.
The board said the review of the investigation would take no more than four weeks and not interfere with the bank's electoral calendar.
The bank's whistle-blowing and complaints handling policy will also be reviewed at a later date to ensure it is being properly implemented, it said.
SEE ALSO: Nigeria to begin 'phased and gradual' easing of lockdowns in Lagos, Abuja
Comments
comments