Tough life for women, children on the streets – Nairobi News
[ad_1]

Poverty, stigma, sexual assault. These are some of the threads that knit together what life is like for women on the streets. Basic needs such as food, shelter, clothing and healthcare are luxuries that are often too expensive to afford.
For these women, dawn sets them out to struggle and persevere.
It's early in the morning and Jane Atieno sits with her two sons on the pavement next to an abandoned house in the CBD in Kisumu. She has a metallic plate in front of her, from which she feeds the younger two-year-old. Ms Atieno is a street beggar.
"It's now two years since I came to the streets. Life is tough but I have to persevere," says the mother of two.
The majority of these women are forced to go to the streets to escape the challenges they face back home.
"When my husband died, I was rejected by my in-laws. I was forced to live on the streets. I move from one area to another begging for food," she says.
She adds, "Some restaurant owners and guards chase us away when we ask for something to eat. I go everywhere with my children because these streets are not safe. I have seen women whose children have been taken away by child abductors. I don't want that to happen to me."
During her menses, Jane uses ripped clothes or old mattresses and sometimes gets infections.
NIGHTMARE
"Sanitary towels are expensive yet I need to feed my kids. I cannot afford them."
This narrative is echoed across major towns in the country, The Saturday Nation found out.
Ciku, who only identified herself by one name, lives on the streets of Nakuru. For her, getting her period every other month is a nightmare.
"I use plastic papers, socks or whatever clothing I find in the dustbins. You know, it's terrible. Sometimes it comes when I have washed my only underwear and I am waiting for it to dry. When that happens, I cut a piece of cloth and find ways to tie it around so it doesn't fall as I walk. Later, I throw it into a garbage heap and life continues," she revealed to us.
"Occasionally, some women organisations come here and donate menstrual pads. However, once they leave, street men take them away from us and sell them at a throwaway price to hawkers. These men are just as hungry and they tell us to choose between pads and having money to buy food and cigarettes," she adds.
Ciku, who is 19 and a mother of two, found herself on the streets about four years ago, at 15, when she fell out with her boyfriend.
Ciku's last-born came as a result of a sexual assault on the streets and besides the jabs her baby was given after birth, she has never gone back to the clinic for any follow-ups or check-ups.
UNTOLD CRUELTY
"Sometime back, some health officials came here and told us that there was a polio campaign. They administered some jabs on him but I didn't bother to find out what it was all about," she says.
To buy milk and food for her family, she sometimes takes up laundry jobs, which are also hard to come by.
On the streets, these women are exposed to untold cruelty and vulnerability. For protection, they offer themselves up for marriage to street men.
"When you come to the streets, you have to find out who rules there. There are those who are much feared and respected and if you can find a way to make them like you, then your safety is guaranteed," shares Christine Mwende, a street woman in Nairobi.
Christine has been a street woman for the past five years. Before she came to Nairobi in 2016, she had lived in Meru and on the outskirts of Thika town.
"I disagreed with my grandmother when I was in secondary school and she chased me away from home. We used to live in a rented house in Meru town and she was the only family I knew.
After living on the streets for about one year, I went back to the house to try and make peace with her, only to be told that she had passed on and nobody knew much about her; not even where she was buried. With no one else to turn to, I returned to the streets," she offers.
UNWANTED PREGNANCIES
Sick of pickpockets and street men taking away her money, she resolved to get married to a man who has been her protector for the past two years.
"Nobody dares to occupy our sleeping corner or steal our bedding. They all fear my husband," she explains.
To ensure she does not get unwanted pregnancies, her friend took her to a local clinic and got an implant inserted in her upper arm.
"With this, I was told that I could go for five years without having to worry about getting pregnant. I don't want to be a mother yet," she says.
In Mombasa, a street woman called Mary Mwasia, who has been living on the streets since 2011, has learnt how to make ends meet instead of begging to feed her family.
The mother of seven moves from one house to another looking for laundry jobs. She says her husband abandoned her and she could not go back home as she was not in good terms with her sister.
"I try to give my children a good life even though we live on the streets. However, there are days when I don't find work and when that happens, we sleep hungry," she narrates.
LEFTOVER FOOD
Mwanamkasi Hassan, another street woman, ran away from home to escape her violent father, only to fall pregnant twice while on the cold streets. She is 18.
"My father would come home drunk almost on a daily basis. He once hit me with a glass, leaving a big mark on my temple. I did not want that life. I became stubborn and that is how a friend convinced me to come here, but before long I became pregnant and it has now been three years on the streets," she said.
Mwanamkasi said she could not get rid of her unborn baby and opted to keep the pregnancy. She delivered at the Coast Provincial General Hospital.
"A lady who occasionally visits us encouraged me to give birth at the hospital. I made sure that I attended antenatal clinics and that they received all the necessary vaccines and jabs. When I go there, I don't pay. I only have to explain to them my situation," she told The Saturday Nation.
To survive, she wakes up every morning to pick up used plastics and pieces of scrap metal, which she sells for Sh25 a kilo. She then buys rice and soup to feed her children.
In the evening, she depends on hotels to provide her with leftover food, which she feeds her two children with.
Mwanamkasi has not only survived her father's violence, but also on the streets. She says a group of boys attempted to attack her when she first got there, but she managed to escape after biting one of them on the hand.
"I was just walking when they approached me. They hurt me but I fought back and they have since stayed away. You need to be tough to get through every day. It's a difficult life," she says.
Reporting by: Lilys Njeru, Elizabeth Ojina, Winnie Atieno, Francis Mureithi and Siago Cece
[ad_2]
Singer speaks after attacking lover at WCB signee Zuchu's star-studded concert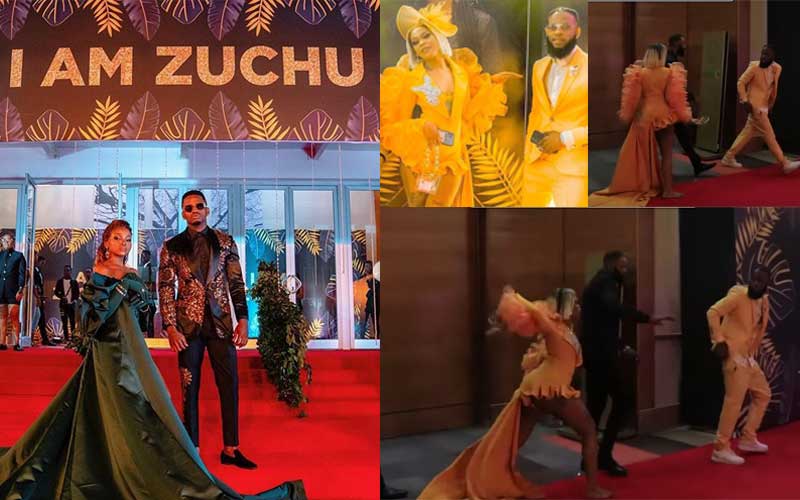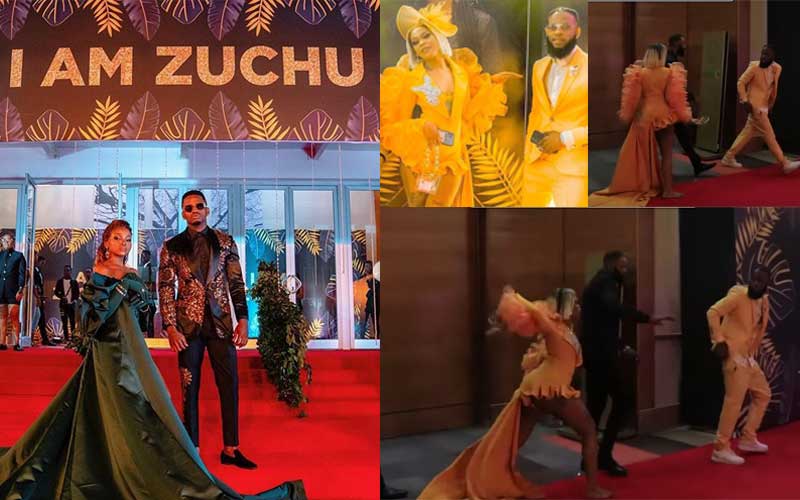 By Standard Entertainment



56 minutes ago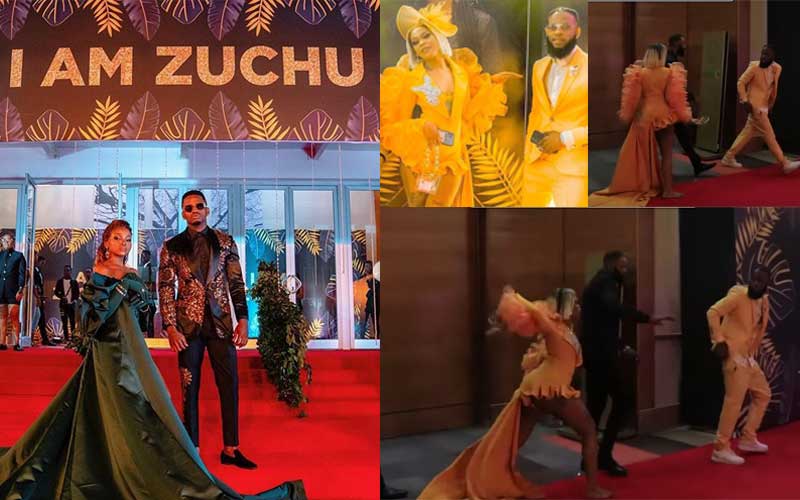 On 18 July, there was fanfare at the Mlimani City Hall in Dar es Salaam as WCB signee Zuchu held a thanksgiving concert months after her debut EP, I Am Zuchu. The event dubbed 'Ahsante Nashukuru' mainly featured performances by artistes from the WCB stable and attracted the whos-who in the Tanzanian entertainment and political scenes. 
READ ALSO: I'm not behind Diamond, Tanasha split- WCB's Zuchu sets record straight
However, singer Gigy Money who also performed made the headlines for the wrong reasons after getting into a scuffle with her lover during the much-publicised concert.
READ ALSO: I was bewitched by a friend – Gigy Money
Peaceful arrival, later chaos
Moments earlier, Gigy and her Nigerian man were seen arriving arm in arm at the event whose highlight featured Zuchu receiving a brand new car from WCB head honcho Diamond Platnumz. Donning matching outfits, the couple was spotted on the red carpet as the paparazzi scrambled to capture the moment.  However, all hell breaks loose later and viral videos depict the visibly angered Nigerian arguing with a bouncer at the entrance. After a tense confrontation, Gigy's man is seen being led by the screaming bouncer towards the exit. Shortly after, a similarly irritated Gigy emerges and follows the pair.
"Gigy! Wewe Gigy wewe!" a woman in the background is heard dissuading the singer from pursuing them but the singer pays no heed and heads for the pair.
"You want to beat me?" the boyfriend is heard asking an approaching Gigy as the bouncer acts as a barrier between them. The bouncer manages to steer the incensed man towards the exit as Gigy follows behind, hurling obscenities.
READ ALSO: I will get a baby with your eldest son – Gigy Money warns Zari
At some point, a barefoot Gigy turns into a sprint before throwing one of her shoes which hits the man who then responds with an insult. Another bouncer finally intervenes and the two are separated. Gigy then asks for her vehicle so she can head home before warning the press against sharing videos of the incident.
Addresses incident
Though the cause of their tiff is still unknown Gigy later made reference to the shocking incident in a social media post, hinting that alcohol had a part to play in the fracas.  In another post, Gigy shared a photo alongside her estranged lover writing: "My mad man looked handsome before his demons arose and mine arose too."
'Running over Ali Kiba'
Gigy is not new controversy and recently said she'd run over her ex, singer Ali Kiba for breaking her heart.
"I will knock all of them down, I mean I will kill them. In fact, I will flatten them like chapatis. The first person I will knock down and kill is Ali Kiba.  Actually, I don't need a weak car, I need a Fuso so that when I knock him down I will be sure he doesn't survive," Gigy told Ayo TV.
READ ALSO: Gigy Money under fire for dirty-dancing with married singer
Dating Kiba brothers
Gigy had in the past admitted to dating both Ali Kiba and his younger brother, Abdu Kiba. She solely laid the blame on Chekecha singer for pursuing her despite knowing that she'd been with his younger brother. Abdu expressed being heartbroken after learning the two had a fling, prompting him to marry.
"I was very hurt on hearing that Ali was dating Gigy Money because I dated her first before she became famous. But it's alleged that Ali didn't know. It hurt me for a while till when I married," said Abdu.
Defunct Nairobi County Council  Nurses Go On Strike, Citing Discrimination By The Government
Why Jahmby Kokai is happy her TV anchor dream never came true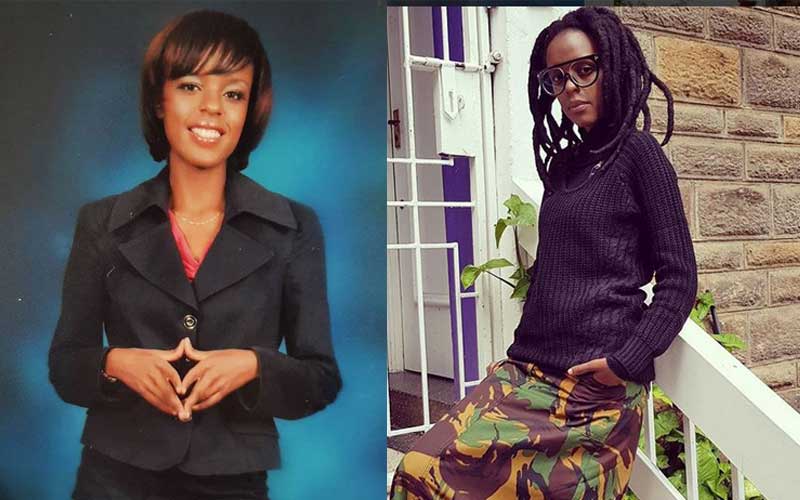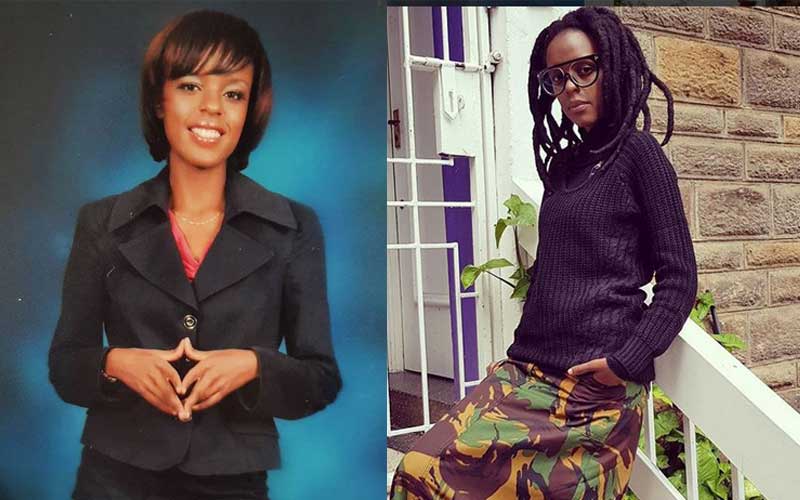 By Diana Anyango



37 minutes ago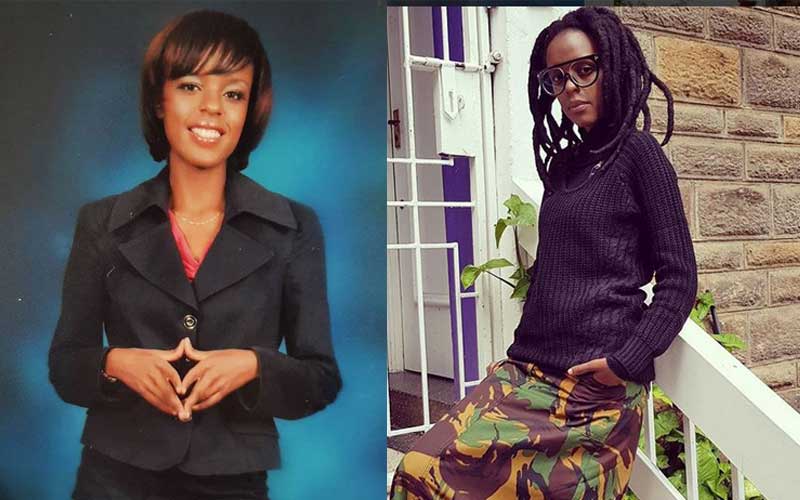 Popular media personality Jahmby Koikai narrated how her first attempt at auditioning as a TV host backfired and she was sent home on the first day of the audition. Reliving her prime days, Jahmby narrated how she was determined to follow her dream of becoming a news anchor after completing her degree.
"There was a reality show that was running on one major TV channel here in Kenya, searching for the next top news anchor. I've always had the knack for news. At the time, I was working at Metro FM. Walked to my boss and asked him if he was ok with me participating in this competition. He agreed to it.
"Auditions were at Film Studios. The queue stretched all the way to the showground. I was at the back kabisa. Imagine 300 people before you. Then we got the briefing paper and it indicated, 'no persons with experience in a media house allowed to participate in this audition'. Mimi Jahmby Koikai, nirudi home after watu 300 kukuwa mbele yangu?" she posed.
READ ALSO: Jahmby Koikai back in Kenya after a year of treatment abroad
According to the endometriosis survivor, she went ahead to audition for the position despite the warning and was the first contestant to be sent packing.
"So I stayed in line until I got to the audition room. The judges were a few people I was in campus with. I felt a wave of despair. Like I'm here auditioning, yet my classmates will be judging me? I did my thing and I was considered. We got into the house and we were assigned to different groups. I was the group leader and we won the challenge. Later that evening, we were driven back to Film Studios for a briefing. The presenter of the show said some of us have to go home.
"My name was called out first amongst other great people. We were dropped home. I cried. It felt like I'd lost such a great opportunity. My mom and late grandma were so sad cos they loved to watch me do the news," she narrated.
READ ALSO: Why I'm walking around with a mask- Jahmby Koikai
Second audition
Later, Jahmby auditioned for another TV opportunity only to miss out as well.
"Then came another opportunity over 10 years ago, I saw a TV ad and decided to apply for the news anchor position. I didn't get the job."
However, due to endometriosis, Jahmby was forced to put her dreams on hold and concentrate on getting better. According to her, it is as though God had better plans for her and is grateful to not have gotten the jobs.
"I battled severe endometriosis in silence for over 19 years. I think of how engaging the newsroom is and I'm grateful I wasn't in that space. I'd have utilized all my sick-leaves and off-days and just declared redundant."