Top pros for Diani: PGK receives Sh1m towards next month's Diani Beach Masters tournament
The Professional Golfers of Kenya yesterday received Sh1 million from Prime Bank towards the 2018 Diani Beach Masters golf tournament set for October 5-7 at the par 72 Leisure Lodge Golf and Beach Resort in Kwale County. The donation will go towards prize money.
While receiving the cheque from Prime Bank business development director Vijay Kantaria, PGK chairman Charan Thethy said besides the local professionals, the tournament had attracted players from as far a field as Zimbabwe, Uganda and Tanzania. The tournament has attracted a total of 100 amateurs and 40 pros.
Kantaria said the support from the bank is a long-term commitment towards promotion of golf tourism in the country.
" As a bank, golf is one of the avenues which we use to interact with our clientele. Prime Bank continues to support golf through our flagship Prime Visa Golf Card. We are proud to be associated with PGK and more so Diani Beach Masters where we return as main sponsors for the umpteenth time. We wish the pros and amateurs a great golfing experience in the coast. We are overly excited to be part and parcel of the country's vibrant golf tourism industry," said Vijay.
Top players expected to grace the event include long- hitting Mumias pro Dismas Indiza, Thika man Simon Ngige, Rizwan Charania of Windsor, on form Jacob Okdlo from Golf Park, Greg Snow, David Wakhu of Golf Park, Nyali's NM Njuguna and Ken Abuyo of Royal among others.
Kopan Timbe, the immediate former Nyali resident pro, Boniface Simwa of Eldoret and Justus Madoya are among the top pros also expected to spice up the event. Tanzanian duo Nuru Mollel and Jimmy Mollel have also signed up for Masters and so are Zimbabweans Mohammad Mandhu and Kayyam Mandhu.
Thethy, praised the bank for their unswerving golfing support saying: "This support will no doubt raise the pros preparedness towards next year's Kenya Open to another level."
"We want to thank Prime Bank and Leisure Lodge for their generosity and commitment towards golf in Kenya both at professional and amateur levels," Charan said.
TENDER NO. 28/KBC/2020-2021 FENCING OF KENYA BROADCASTING CORPORATION'S PARCEL OF LAND IN NYALENDA (KISUMU). – KBC
Follow us on Social Media
Suluhu: Closer ties for Kenya and Tanzania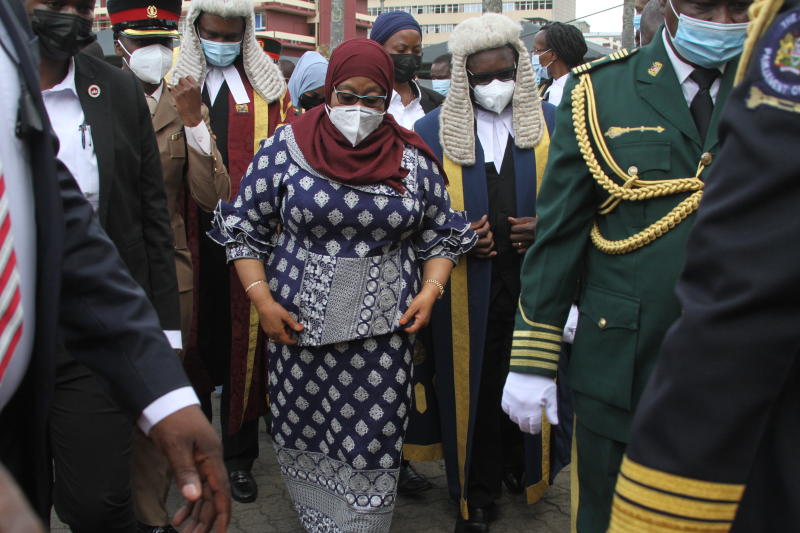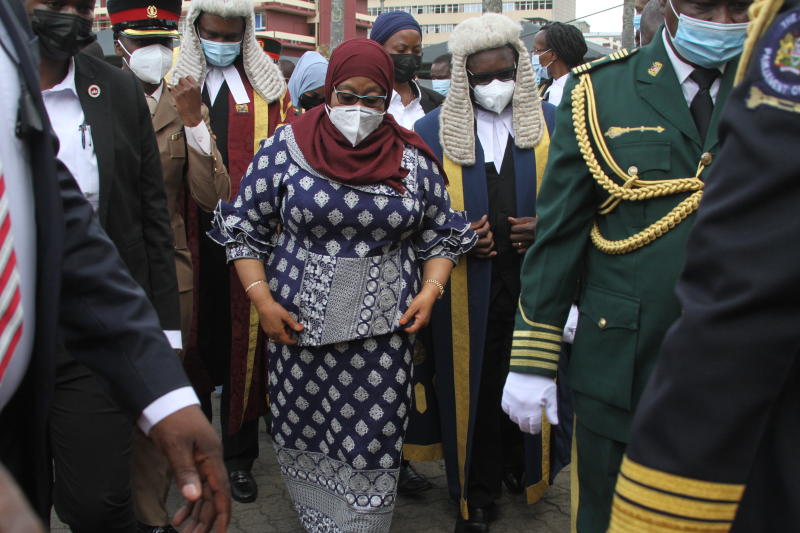 ?President Samia Suluhu's address to Parliament was a masterclass in charm, punctuated by periodic applause and stomping of feet by Kenyan lawmakers.
Covid-19 deaths, hospitalizations soar among youth in Americas – KBC
Hospitalizations and deaths of younger people are surging as the COVID-19 pandemic accelerates across Latin America and the Caribbean, Pan American Health Organization (PAHO) Director Carissa Etienne said on Wednesday.
"Adults of all ages – including young people – are becoming seriously ill. Many of them are dying," Etienne said at her daily press briefing as quoted in a PAHO release.
In Brazil, mortality rates doubled among those younger than 39, quadrupled among those in their 40s, and tripled for those in their 50s, between December 2020 and March 2021, she said.
"For much of the pandemic, our hospitals were filled with elderly COVID patients, many of whom had pre-existing conditions that made them more susceptible to severe disease," Etienne said. "But look around intensive care units across our region today. You'll see they're filled not only with elderly patients, but also with younger people."
Get breaking news on your Mobile as-it-happens. SMS 'NEWS' to 20153

Etienne urged hospitals in the region to increase the size of intensive care units (ICU) in anticipation that the trend will continue, while warning that expansion of ICUs cannot continue indefinitely.
As a result, she urged nations to double down on prevention measures such as lockdowns and facemasks.
Tell Us What You Think