Things you can do with pasta water instead of pouring it
For the majority of us, pasta water is useless and is meant to be discarded after you have boiled your pasta.
However, you can re-use that water for many purposes around your house as it contains a lot of starch. To stray a little bit away from the story, we have a dog at home and once we cook pasta or spaghetti, we give the dog that water and she absolutely loves it – finishes it in a matter of seconds. But besides feeding it to the dog (You may wanna check with your vet first as it may react differently with your dog) here are other was you can re-use your pasta/spaghetti water:
1. To water the garden and flowers.
Apparently, pasta water helps the flowers and plants grow due its high mineral content. So, if you have a small kitchen garden or some flowers outside your house, instead of discarding your water, feed your small kitchen garden with that starch.
2. Soaking beans.
You know how you soak beans overnight so that you cook them the next day? If you do make pasta, use that pasta water to soak the beans. It will help soften them up and make them ready for cooking the next day.
3. Make a soup.
Kinda like how you eat the noodles with their soup, you could use that water to make a soup, instead of using normal water. Not only will the pasta water add flavor to the soup but it will also contain good starch.
4. Clean dirty dishes.
Yup, soak your dirty dishes in the pasta water. Once the starch dissolves, it acts as a cleaning agent and will help make cleaning your greasy dirty dishes easier. Of course, you will need to wash your dishes the normal way the water is just to make the process easier.
5. To make your hair shinier.
Just like rice water is used on the hair by some Asian women, apparently, pasta water can also be used on the hair for shinier results. While I'm not sure if this works for all hair types, it doesn't hurt to try at your own risk. Simply rinse your hair with pasta water and leave it on for a few minutes then go ahead and wash your hair with shampoo and rinse.
MPs have proven Parliament is main temple of corruption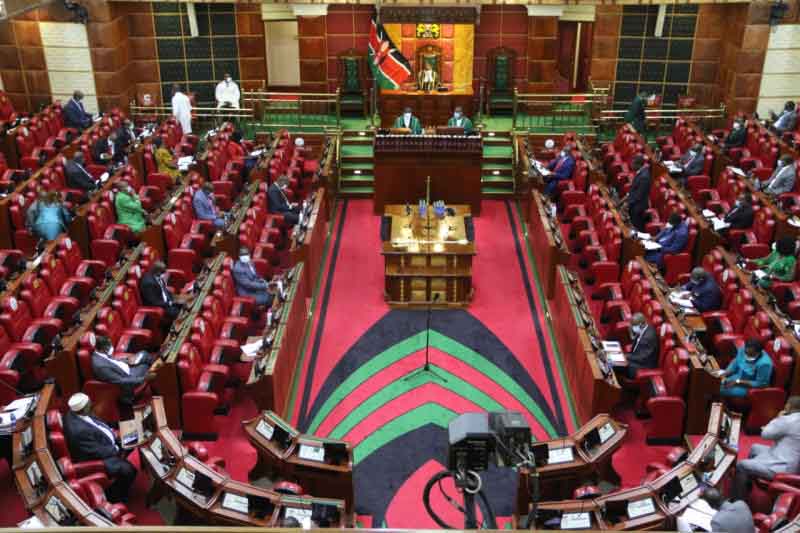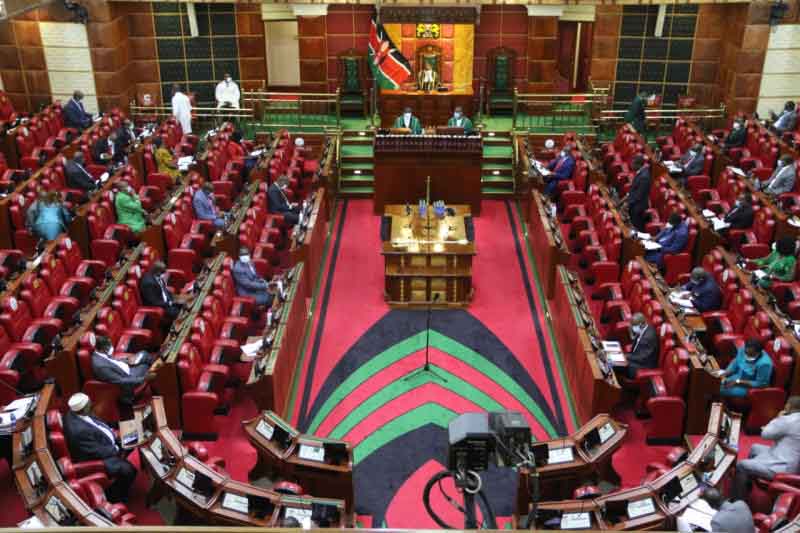 Ours is a peculiar nation and that is not news because we have always known so but we downplay it.
Long before one foreigner got exasperated and declared that Kenyans have peculiar habits, we were aware but we could not say or admit so publicly.
Our inability to admit that we have certain despicable tendencies extends to several aspects of our lives and affects our country even as we complain about this big monster called the government and our representatives, for shortchanging us.
This government did not happen to us by mistake. In as much as we all want to distance ourselves from the foibles of the current administration, a majority of us as per our statutes elected it.
The same goes for these other people we so love to hate, our representatives at all levels of political governance. We chose them and we cannot blame the electoral agency for any irregularities since it exists with all its flaws because we have allowed it to.
It is an open secret that our elected representatives are sinfully corrupt or are drivers of corruption. They know it and no matter how many times they shout that they want to end graft, they cannot because they are the biggest beneficiaries of underhand deals.
But we never question them when they come to us with the loot. In fact, we consume the loot, which in essence, is just our money that they have stolen.
Afterward, we complain about poor service provision or lack of services and deliberately forget that we play a big role in creating the mess.
Take a quick survey and help us improve our website!
We complain loudly about stolen public funds, but when politicians come to us with money, we lose our dignity and senses. We elect those who throw money at us during the campaigns, but we never ask how they will recover it when they win.
It is easy to say that we should stem the rot, but we are so deep in the abyss of corruption and we seem to lack the heart and the drive to climb out of it.
The sad part is that our elected representatives know that we are part of the rot and we too happy with the crumbs they give us after they have looted public coffers.
It is so clear to them that we are fools so much so that they are not ashamed to declare that they receive bribes as it happened early in the week when an MP announced to the whole world that they were bribed to vote in a certain way in Parliament.
In other climes, the authorities and the voters would on his neck, but here, we laughed it off because it has become our lifestyle.
It did not even prick our conscience that the single incident he mentioned proves that such underhand deals are the order of the day in the legislature and that Parliament is the temple of corruption.
EDITORIAL: After tough contest, Museveni needs to give Uganda hope
This week, President Yoweri Museveni took oath office for a new term that will stretch his tenure to an unbroken 40 years.
What should have been a day of celebration, was however, overcast by the chief celebrant's foul mood, and the absence of the leaders of the major political formations in the country. Robert Kyagulanyi, the runner-up in the January 14 elections, escaped a security dragnet that was supposed to keep him confined at his residence.
With representatives of the major Western powers in attendance, a combative Museveni used the occasion to lecture the West for its insistence on democratic transitions in Africa. The rest of his speech was mainly a repetition of what he has said over the years.
In some sense, Museveni's disposition at Kololo reflected the mood of the nation. Ugandans feel insecure and are uncertain about the future. The rancour from the bloody electoral contest is still fresh and the nation is at its most divided since his ascent to the helm 35 years ago. The economy is drowning in debt, youth unemployment is high and the geopolitical situation uncertain.
Ugandans yearn for a message of hope and healing. President Museveni's immediate challenge is to reunite the country after a bruising contest. The pan-African ideals and historical anecdotes that occupied a significant portion of his inauguration speech have little relevance to a population that is grappling with immediate existential challenges.
The president is right in his observation that Uganda's economy is performing below potential. But a lot of Uganda's potential is lost to corruption. Corruption has been a recurring theme in his speeches over the decades, but a consistent move towards empowering and demanding accountability from the institutions mandated to lead the fight has been lacking.
From their pulpits, religious leaders called on the president to set the stage for reconciliation by freeing the hundreds of young opposition supporters in detention. He should listen.
The Covid-19 pandemic has deepened the fissures in an economy that was already on its knees. The huge sums going to debt repayment are a recipe for chaos, since they take money away from services.
The lukewarm reception of his address is a sign that the Ugandan leader has more work to do at home, even as he pursues regional and continental priorities. Regional integration sounds hollow amid discordant political systems and a bend towards militarism.
What Uganda needs at this time is more political and economic convergence with neighbours, an expansion of basic liberties and a predictable system for change of government. It is not an easy undertaking because it involves dismantling the entrenched system he has built over the decades.
President Museveni does not want lectures about democracy but he can only avoid them by creating a system where citizens feel the democracy. Nearly 40 percent of voters in the last elections rebuked his leadership. Sixty percent is an absolute majority. But 40 percent is also too significant to be brushed aside. Museveni has told Ugandans to go back to work but needs to embrace a more conciliatory tone to make his ambitions feasible.
Things falling apart in Nigeria — the centre cannot hold
A recent BBC report revealed that two-thirds of Nigeria is under some kind of strife.
In the northern states, jihadist attacks have become frequent and blatant. Almost at will, jihadists kidnap school girls to exploit as sex slaves. Beheadings, shootings, car bombings and burning of houses leave displaced and traumatised communities. In the middle states, clashes between Fulani herdsmen and farmers leave tens of dead and injured.
The delta states are agitating for their independence, and their attacks on soldiers and government installations are frequent and deadly. Still in the south, agitation for an independent state of Biafra has been revived. In large cities like Lagos, criminal gangs are rampant, often kidnapping people for ransom. Nigeria is a messy, chaotic, corrupt and, as famed Nigerian writer Okey Ndibe described it, "an ill-formed organism."
In Things Fall Apart, Chinua Achebe writes about the disintegration of the African traditional society under colonial pressures. The title of the book is borrowed from the poem The Second Coming by WB Yeats. The poem is a frightening vision of a society in the process of disintegration. Yeats writes in part: "Things fall apart; the centre cannot hold; Mere anarchy is loosed upon the world, The ceremony of innocence is drowned; The best lack all conviction, while the worst Are full of passionate intensity."
It is uncanny that Yeats' vision of a society in apocalyptic throes, which Achebe used as a metaphor for the fragmentation of African traditional society in the late 19th century, would come to describe the current state of Nigeria! With the country engulfed in all of the strife, can the centre hold?
The brightest Nigerians lack conviction that the centre will hold, and take every chance to emigrate. The youth, brought up on the staple of false nationalist rituals like Independence Day ceremonies, singing the anthem, and waving the flag, are drowning in the chaos of corruption and misgovernment that has robbed them of a future. They, too, are looking towards Europe or America for salvation.
And the violent deeds of the worst — the jihadists, the separatists, criminal gangs, the ethnic warriors — get increasingly depraved. Should Nigeria collapse, the tsunami this would cause would ripple across the world. Millions of Nigerian refugees. Instances of genocide.
Skyrocketing oil prices. A humanitarian crisis the world has not seen since the end of World War II. There would also be a heavier insidious cost; the total annihilation of the self-esteem of Africans. If the most intellectually and artistically gifted, and the most industrious African country can fail, what hope do we have for smaller less-endowed African countries that simmer with the same kinds of strife that now threaten to tear Nigeria apart?
This column has warned many times that we Africans must urgently begin a ruthless introspection, and ask: Are we going in the right direction? Otherwise, we will soon find ourselves caught in the widening gyre of apocalyptic chaos while chanting hackneyed pan-African platitudes.
Tee Ngugi is a Nairobi-based political commentator