The lira is going wild after the Turkish central bank defied Erdogan and raised interest rates – Finance – Pulselive.co.ke
news
Turkey's central bank raised the interest rate from 17.75% to 24% on Thursday, beating market forecasts.
Earlier in the day, Turkish President Erdogan stoked fears that the central bank's independence could be under threat by calling for low interest rates.
The lira is surging against the dollar as a result, with a swing of 4% from negative to positive.
LONDON — The Turkish lira is surging against the dollar on Thursday after the country's central bank defied the wishes of the president and hiked interest rates.
The Central Bank of the Republic of Turkey (CBRT) raised its benchmark rate of interest from 17.75% to 24%. That beat the market consensus of a hike to 22%, and calmed investor fears that the CBRT wouldn't raise rates at all.
Analysts have been calling for the central bank to raise rates by as much as 10% to combat runaway inflation in Turkey, which is currently running at around 16%.
Earlier in the day, Turkish President Recep Erdogan said he believed Turkey should have low interest rates and called them a "tool of exploitation." Erdogan is ideologically opposed to interest rates and has called them "evil."
The lira has come under sustained pressure over the summer, in part because of fears that Erdogan is exerting greater influence over the CBRT, which is meant to be independent.
Erdogan's comments on Thursday sent the dollar spiking by as much as 3% against the lira. However, the CBRT's decision dramatically reversed this, with the dollar falling by as much as 5% against the lira at one point.
Here's how the dollar looks against the lira roughly ten minutes after the CBRT's decision (remember that when the lira appreciates, the dollar falls):
TENDER NO. 28/KBC/2020-2021 FENCING OF KENYA BROADCASTING CORPORATION'S PARCEL OF LAND IN NYALENDA (KISUMU). – KBC
Follow us on Social Media
Suluhu: Closer ties for Kenya and Tanzania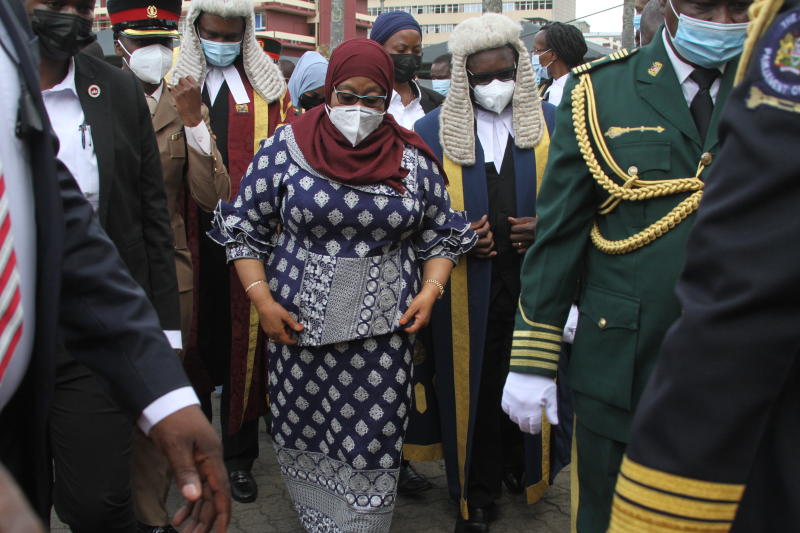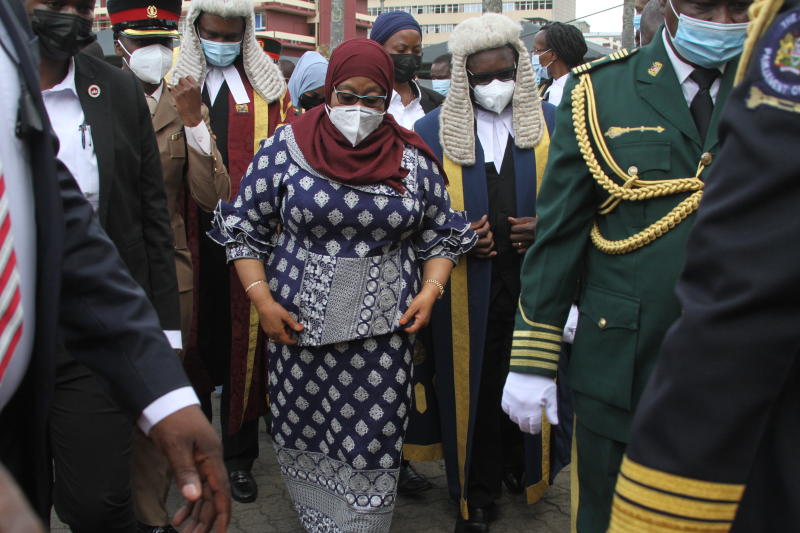 ?President Samia Suluhu's address to Parliament was a masterclass in charm, punctuated by periodic applause and stomping of feet by Kenyan lawmakers.
Covid-19 deaths, hospitalizations soar among youth in Americas – KBC
Hospitalizations and deaths of younger people are surging as the COVID-19 pandemic accelerates across Latin America and the Caribbean, Pan American Health Organization (PAHO) Director Carissa Etienne said on Wednesday.
"Adults of all ages – including young people – are becoming seriously ill. Many of them are dying," Etienne said at her daily press briefing as quoted in a PAHO release.
In Brazil, mortality rates doubled among those younger than 39, quadrupled among those in their 40s, and tripled for those in their 50s, between December 2020 and March 2021, she said.
"For much of the pandemic, our hospitals were filled with elderly COVID patients, many of whom had pre-existing conditions that made them more susceptible to severe disease," Etienne said. "But look around intensive care units across our region today. You'll see they're filled not only with elderly patients, but also with younger people."
Get breaking news on your Mobile as-it-happens. SMS 'NEWS' to 20153

Etienne urged hospitals in the region to increase the size of intensive care units (ICU) in anticipation that the trend will continue, while warning that expansion of ICUs cannot continue indefinitely.
As a result, she urged nations to double down on prevention measures such as lockdowns and facemasks.
Tell Us What You Think