The last of Africa's big tusker elephants – in pictures | Environment
Like living relics from a bygone era, the last of Africa's big tusker elephants roam in a vast, remote wilderness in Kenya. In partnership with the Tsavo Trust NGO and the Kenya Wildlife Service, Will Burrard-Lucas spent months photographing these rare animals. His series of intimate portraits are captured in his book, Land of Giants
Comments
comments
Kenya: Youth Quit Rustling, Turn to Gold Mining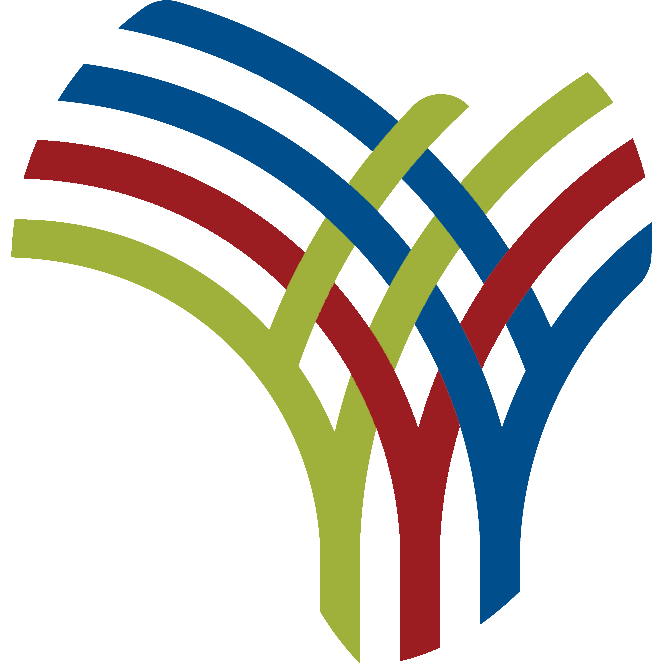 Pastoralists and small-scale farmers in the North Rift region have turned to gold mining in the hope of turning around their fortunes.
Many youths have now abandoned cattle rustling and banditry for the precious metal.
In West Pokot County, the activities are concentrated around Weiwei, River Muruny, Alale, Narwomoru, Nyangaita, Masol, Ortum and Turkwel. In neighbouring Turkana, most miners are at Naduat, Lomaguro, Atereka and Nakareareka.
Residents use hoes, axes, basins and other crude tools to extract the mineral, especially from rivers.
Speaking to Smart Company, gold miner Peter Kichana said the business is now a preferred economic venture that it is playing a critical role in poverty reduction and rural development.
RUSTLING
"Both men and women engage in mining because they earn more than those working in agriculture alone. Artisanal and small-scale mining (ASM) activities have been a significant source of employment for residents," he said.
Kichana said a drop in the number of cattle in the region has seen residents turn to mining gold for their livelihood instead of stealing livestock.
"Many , especially reformed cattle rustlers in West Pokot and Turkana counties, are now cashing in on gold quite literally. We sell the gold at Ortum market after getting it from miners at Muruny River in Marich," he said.
A gramme, Kichana says, goes for Sh5,300 after buying it at Sh4,800 from miners.
"Some gold is being bought by other nationalities from Juba, Saudi Arabia, Somalia, Dubai, South Sudan, Ethiopia and Uganda," he adds.
"We may not be getting a lot of money from mining today, but we're hopeful that one day huge quantities of gold will be found," he says.
Ahmed Mesh, who sells gold to traders as far away as Tororo, Nakapiripiriti and Moroto in neighbouring Uganda says mining is a major economic activity.
EASY VENTURE
Though they are benefiting, the venture has its ups and downs.
"Women spend the whole day in the river and at the end of the day, get gold, which they sell to middlemen at Sh200. This is a business of hope. You keep working hoping to find gold at some point. It's not an easy venture," Mesh says.
West Pokot Executive member for Trade, Industrialisation, Investment and Cooperative Development Francis Kitalawiyan urged residents to form cooperatives. Once organised, he said, the county will help them acquire equipment.
"I'm organising for a stakeholders forum to enable the miners to forge a way forward and borrow a leaf from other counties who have better practices and are getting value from the minerals. We will also help them [find] a market where they will sell the mineral at a better price and in a more organised manner," Mr Kitalawiyan said.
He added that the middle men had exploited miners, and the county government is expected to told a meeting with the miners to sensitise them on the importance of forming cooperatives so that they get serious investors who will buy from them.
Comments
comments
Sections of Gikomba demolished to pave way for road expansion – Nairobi News
US Supreme Court allows first federal executions in 17 years » Capital News
Washington, United States, Jul 14 – The Supreme Court of the United States on Tuesday allowed the first federal executions in 17 years to proceed, overturning a lower court order delaying them.
Four federal executions were scheduled but a district court judge had suspended them to allow for legal challenges to the lethal injection that was to be used.
The district court decision had come just hours before the first execution, of former white supremacist Daniel Lewis Lee, who was convicted with another man of murdering a family of three during a robbery intended to help fund the founding of an "Aryan Peoples Republic".
The prisoners "have not made the showing required to justify last-minute intervention by a Federal Court," the Supreme Court said in a ruling released in the early hours of Tuesday.
"We vacate the District Court's preliminary injunction so that the… executions may proceed as planned."
In staying the executions, District Judge Tanya Chutkan had ruled that the use of a single drug, pentobarbital, to carry out the executions could cause "extreme pain and needless suffering" and may violate a constitutional ban on cruel and unusual punishment.
An appeals court had upheld that order before the Supreme Court vacated it.
Lee would be the first federal inmate to be executed in the United States since 2003 and the first since President Donald Trump announced plans to resume federal executions.
There have been just three federal executions since the death penalty was reinstated in 1988.
Lee and another man, Chevie Kehoe, were convicted in Arkansas in 1999 of the 1996 murders of gun dealer William Mueller, his wife, and her eight-year-old daughter.
According to prosecutors, the pair robbed Mueller to steal guns that they planned to sell to finance the founding of a white supremacist "Aryan Peoples Republic" in the Pacific Northwest.
Lee, who has since renounced his white supremacist beliefs according to his lawyers, was sentenced to death while Kehoe received three life sentences without the possibility of parole.
– 'Untenable position' –
Earlene Peterson, 81, whose daughter and granddaughter were killed, has campaigned against Lee's death sentence, saying she wants him to spend the rest of his life behind bars.
"It's an easy way out," Peterson told The New York Times. "He should have to live through this. Like I did."
Peterson and relatives of other victims also filed a lawsuit seeking to delay the execution, arguing that it was dangerous for them to travel to Terre Haute to witness Lee's execution because of the coronavirus pandemic.
An appeals court dismissed the suit on Sunday, but Baker Kurrus, a lawyer for the families, said he would take it to the Supreme Court.
"The federal government has put this family in the untenable position of choosing between their right to witness Danny Lee's execution and their own health and safety," Kurrus said.
The Supreme Court, however, denied their application.
The Bureau of Prisons said Sunday that a member of the Terre Haute prison staff had tested positive for COVID-19.
"There's no reason for anybody to be carrying out executions right now because of the pandemic," said Robert Dunham, executive director of the Death Penalty Information Center.
More than 1,000 US religious leaders urged Trump last week to abandon plans to resume federal executions and Dunham accused the president of "political use of the death penalty."
Trump, who faces a tough re-election battle in November, has called for stepped-up use of capital punishment, especially for killers of police officers and drug traffickers.
Only a handful of US states, mainly in the conservative South, still actively carry out executions. In 2019, 22 people were put to death.
Most crimes are tried under state laws, but federal courts handle some of the most serious crimes, including terror attacks and hate crimes.
Comments
comments