The Knicks have made a major change in philosophy, and it's about to get its first big test with Jimmy Butler – Sports – Pulselive.co.ke
For the first time in years, the New York Knicks are following a patient rebuilding plan.
Jimmy Butler's trade request and reported desire to play for the Knicks may now threaten that plan.
The Knicks have said they won't mortgage the future or give up assets to sign players they can land in free agency, but they must weigh the risk of not signing Butler at all if he goes elsewhere.
How the Knicks handle the situation will speak volumes about how they plan to rebuild and marks a big test for a new front office.
Jimmy Butler's trade request from the Minnesota Timberwolves is about to provide the New York Knicks' new regime its biggest test yet.
According to reports, Butler met with Timberwolves head coach and president and Tom Thibodeau and requested a trade from the team, listing the Los Angeles Clippers, Brooklyn Nets, and Knicks as three teams with whom he'd sign extensions if he were traded. Butler can become a free agent at the end of this season.
For the Knicks, the timing is peculiar. The Knicks' front office, with president Steve Mills, second-year GM Scott Perry, plus newly hired head coach David Fizdale, have been espousing the importance of rebuilding correctly.
This is a new message for the Knicks. If the Knicks have been known for anything over the past two decades, it's been for chasing quick fixes. They've signed star players past their prime, overpaid free agents, or traded for players they could have picked up in free agency, giving up valuable assets in the process. Every time they've bottomed out and appeared to be starting from scratch, they've made moves to shorten the timeline to be competitive again, only to fail to reach that goal.
But this Knicks team has claimed to be different. They have a young superstar in Kristaps Porzingis, who, when healthy, has proven to be good enough to lead a team and keep them competitive (he's currently rehabbing a torn ACL, and it is unclear whether or not he'll return this season). They also have young and intriguing lottery picks in second-year guard Frank Ntilikina and rookie forward Kevin Knox. They have all of their draft picks going forward, plus cap space next year.
The Knicks plan for this season has been to develop their young players, create a new culture under Fizdale, and move forward gradually. A lack of talent should give them higher lottery odds this year to add another young draft pick. They can then use their cap space to add talented veterans, perhaps even a star player if things line up right. It's a good plan! One of the rockiest franchises in sports finally seems to be stable.
And then the Butler trade request happened.
Now the Knicks face the challenge of deciding whether or not to take a swing at a star player who reportedly wants to play for them. At a town hall event earlier this week, Mills said the team would not trade any future first-round picks for players, particularly ones they could sign in free agency.
"What we're not going to do is take shortcuts … What we're not going to do is trade away assets to get a [free agent] that we can go get on our own later," Mills said.
At a press conference on Thursday, Mills and Perry seemed to refute the idea that they would veer off course for Butler.
"We're committed to following the plan and not just shifting, pivoting because we see something that is attractive and might fast-track something," Mills said. "I've seen that happen and go wrong too many times."
League sources told Business Insider this summer that there is a considerable buzz about Butler and Kyrie Irving teaming up this offseason when both can become free agents, with the Knicks and Nets both named as rumored as landing spots for the two stars.
The Knicks are gearing up to pursue big-name free agents next summer — they've admitted as much. But now, with Butler's trade request, the Knicks have to consider at least whether making a move for Butler now is worthwhile.
Teams across the league face similar questions about trading for superstars. Is it worth it to give up assets for a player that might be a one-year "rental"? Can you convince a player to re-sign after trading for him, as the Oklahoma City Thunder did with Paul George? Can you risk not trading for that player when they may end up re-signing with another team, as the Los Angeles Lakers saw with George and the Thunder?
The Knicks have been preaching patience and not skipping steps in their rebuild. But they also face the real possibility of not landing any of the star players they've set their sights on next summer. If they don't acquire Butler, perhaps Irving's reported interest in the team dies down. They could continue the rebuild if they strike out in free agency, but would that affect Porzingis' feelings about the franchise as he hits restricted free agency? Slow, patient rebuilds around young talent can only remain promising for so long.
After all, players of Butler's caliber don't become available often. If the plan is to add star players, then build a team around them, it's worth considering whether the right move is to land them as soon as possible, even if it means giving up a future draft pick. The Knicks already have a young core in place.
Now, weeks before the season begins, the Knicks must decide whether to essentially blow up their plan to pursue the type of player they hope to one day get. Their decision might speak volume about whether things have changed in New York.
Better living conditions for incarcerated children and women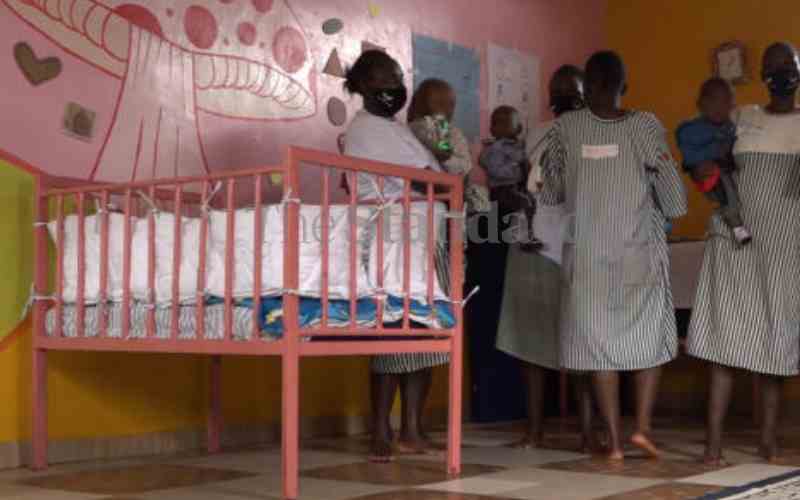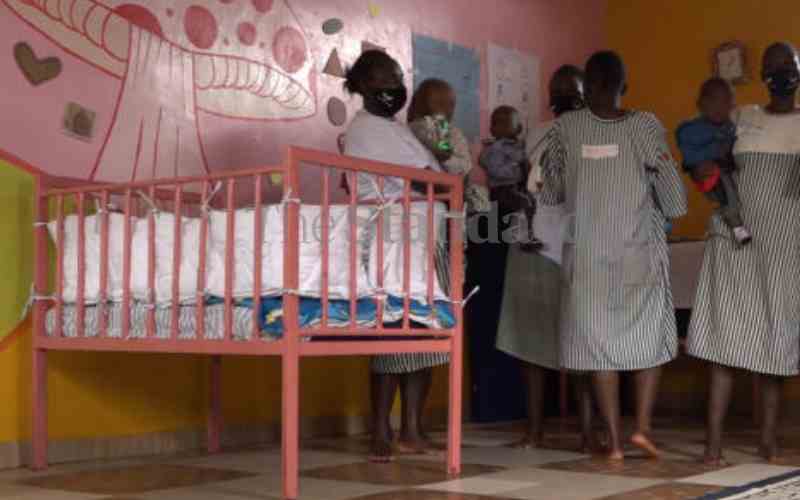 A day care center officially unveiled by Winnie Guchu, the CAS Ministry of interior and coordination. [Muriithi Mugo, Standard]
The prisons' service, in partnership with Faraja Foundation, has rolled out a rehabilitation programme for inmates.
The programme targets enhancing structures at the correctional facilities and making them friendlier to prison staff and inmates.
Jane Kuria, the CEO of Faraja Foundation, says the non-governmental organisation aims for successful reintegration of inmates to the community upon release from prison.
"Faraja Foundation wants to be remembered for supporting former convicts to reintegrate back to the community," Kuria noted.
She added that many ex-convicts had to start lives afresh after jail terms, hence the need to help them fill the gap in reintegrating with society.
Donating beds and other items was a way of helping inmates survive and get rehabilitated in preparation for their return to society, she added.
The foundation aims to distribute 2,160 beds to the 43 women prisons that hold about 2,615 inmates and 210 children accompanying them.
Daris Kangi the Officer in charge Embu women's prison (L) chats with Winnie Guchu, the CAS Ministry of interior and coordination at the newly unveiled daycare at the Prison. Through a partnership with Faraja Foundation, the Prisons service will also distribute 2160 beds to all Women Prisons across the country. May 13, 2021. [Muriithi Mugo,Standard]
Speaking during the unveiling of day-care built by Faraja at Embu Women's prison, Kuria said children jailed with their mothers did not deserve to undergo hardship.
Take a quick survey and help us improve our website!
Take a survey
David Bett, chair of Faraja Foundation, challenged stakeholders to consider a review of the open-door policy that will also see prison staff benefit more.
Winnie Guchu, the Ministry of Interior and Coordination CAS, said the government had targeted to have day-care centres in all women's prisons.
"Women convicted with children lacked caretakers of their children at home and this forced them to carry the babies along for the duration of their sentences," said Ms Guchu.
She said the children were innocent and that they had the right to a conducive environment for growth through the day-care centres.
"These children should have places for entertainment, playing as well as good sleeping areas," said Guchu.
She unveiled the day-care center and received 160 of 2,160 beds from the Faraja Foundation, destined for distribution in all the 43 women's prisons countrywide.
Also present was Commissioner of Prisons Wycliffe Ogallo. 
What you need to know about the Juja by-election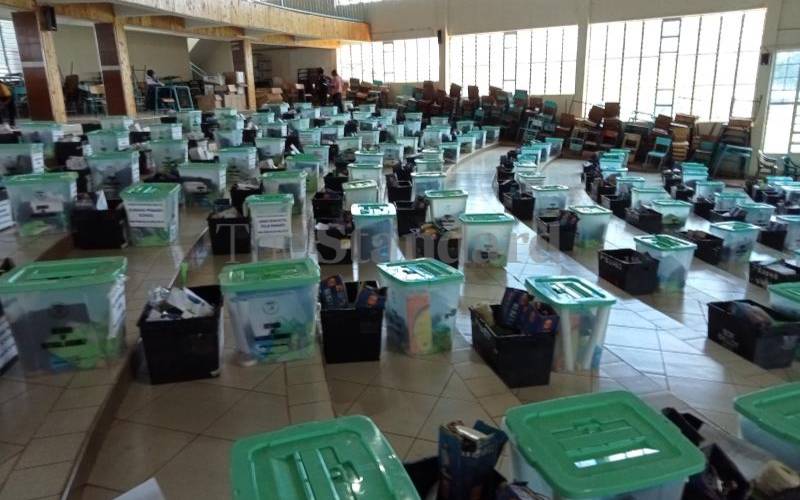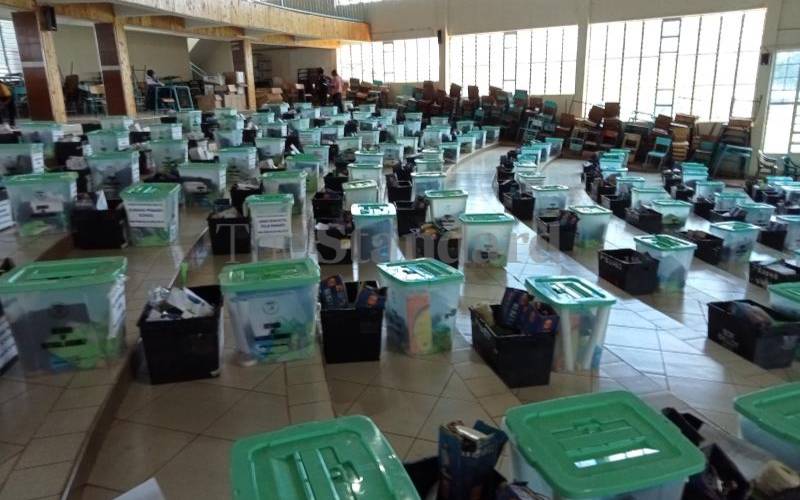 The late Juja MP Francis Waititu aka Wakapee.
The Juja parliamentary seat became vacant after MP Francis Waititu succumbed to brain cancer on February 22, 2021 at MP Shah Hospital.
Waititu was elected on a Jubilee ticket during the 2017 General Election. He garnered 66,190 votes.
According to IEBC, Juja constituency has 114,761 registered voters.
The 2017 General Election had an 80 per cent voter turn-out which saw 91,801 Kenyans casting their votes in the region.  
The by-election
On Tuesday, May 18, 2021, voters in the Juja constituency will head to the polls to elect their next member of parliament.
A total of eleven candidates will square it out in the mini poll.
Jubilee Party By-election Juja MP Nominee Susan Njeri Waititu during certificate issuance at the Party's Headquarters in Nairobi on Wednesday, March 24, 2021. [Boniface Okendo, Standard]
Main contenders
Take a quick survey and help us improve our website!
Take a survey
1. Waititu Susan Njeri – Jubilee Party
2. Ndung'u George Koimburi – Progressive Empowerment Party (PEP)
Others:
3. Mwangi Kariuki Chege – Independent
4. Kagera Eunice Wanjiru – The New Democrats (TND)
5. Kariuki Joseph Gichui –  Independent
6. Kariuki Rashid Iregi –  Independent
7. Marungo James Kariuki – Independent
8. Mburu John Njoroge – People's Party of Kenya (PPK)
9. Ndung'u Antony Kirori – Maendeleo Chap Chap Party (MCCP)
10. Ndung'u Kennedy Gachuma – National Liberal Party (NLP)
11. Zulu Julius Thiong'o – Independent
19-year-old boy charged with defiling girl three years younger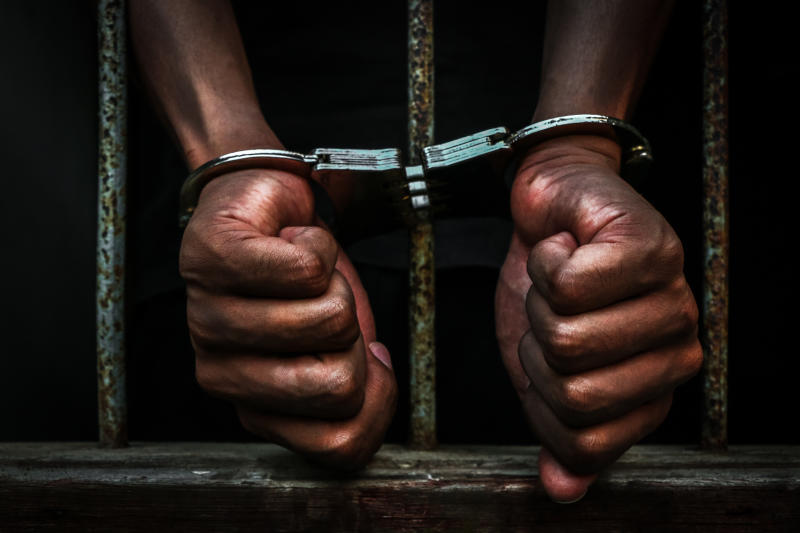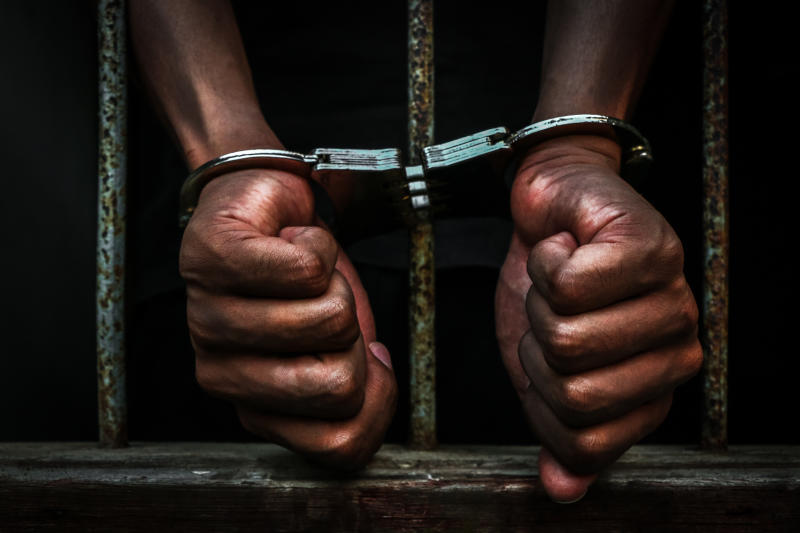 [Courtesy]
A 19-year-old teenager is in trouble with authorities for allegedly defiling a 16-year-old girl.
Tyson Ongaki has been charged before a Kisumu Chief Magistrate's court and accused of intentionally defiling the minor on various dates. The crime was allegedly committed in Bomet.
The teenager who appeared before Chief Magistrate Peter Gesora however denied the offence and has been released on a Sh100,000 bond.
The court heard that after committing the offense on diverse dates between March 26, 2021 and May 14, 2021, the teenager moved to Kisumu.
He has also been charged with committing an indecent act with a minor.
An investigating officer handling the matter told the court that the suspect was arrested in Kisumu.
The magistrate directed that the matter be heard on June 15, 2021.
Take a quick survey and help us improve our website!
Take a survey