The closer we get to Brexit, the more polls show Britain wants to remain in Europe – Politics – Pulselive.co.ke
YouGov polls show a straight-line decline in support among British for leaving the EU in 2019.
Support for a second referendum on the terms of the deal is rising.
A NatCen "poll of polls" puts Remain at 52% vs Leave at 48%.
The government must get its Brexit deal approved in parliament by January 21, 2019.
If it cannot get that vote, May's government could topple.
Then, chaos ensues.
LONDON — This chart says it all: The closer we get to the Brexit deadline in March 2019, the more British people tell pollsters they think their decision to leave the European Union was wrong.
The data for the chart is based on YouGov polling, and each bar represents the average of polls taken within that month. The results show an almost straight line decline in support for Brexit since 2016.
Separately, the National Centre for Social Research published a "poll of polls" summarising results of its last six surveys, and it also found a majority favouring Remain, 52% to 48%. The NatCen poll was headed by veteran polling expert John Curtice, who says, "even if a second referendum does not take place, it might be thought important to ask whether or not, as the Brexit process comes to a conclusion, there is still a majority in favour of leaving the EU. After all, the answer to that question might be thought central to any evaluation of the success or otherwise of the EU referendum as a way of deciding what Britain's relationship with the EU should be."
The shift away from Leave toward Remain has occurred because of a slight weakening among Leave supporters who regret their vote, and from people who failed to vote in the 2016 referendum breaking largely in favour of Remain, Curtice believes.
The country is evenly split on a second referendum
At the same time, support for a second referendum on the terms of the Brexit deal is rising.
YouGov poll on whether there should be a second referendum on the terms of Britain's exit from the EU
There should be a second referendum: 40%
There should not be a second referendum: 41%
The data was collated by Pantheon Macroeconomics analyst Samuel Tombs, who believes it represents the reality that is pushing Theresa May toward a soft Brexit, regardless of her tough rhetoric and her statement in August that a no-deal Brexit "wouldn't be the end of the world."
Tombs' theory is that May's current position — insisting on a deal she formulated at Chequers that the EU has already rejected — will forestall a rebellion of hard-Brexit MPs in her own party who have the power to bring her down. Eventually, Tombs believes, May will be forced to accept a soft Brexit keeping the UK close to the EU. It is the only type of deal she can get through parliament, which has a pro-Remain majority of MPs.
January 21, 2019 is the real deadline for Brexit
The alternative would be for May to present a hard-Brexit deal to the House of Commons, where it would be voted down, a scenario that could trigger a coup against her from her own party, a general election, or maybe even a second referendum. The Conservatives know they might lose either of those votes. As these charts show, the country becomes less enthusiastic about Brexit as time goes by.
Ironically, they cannot risk moving against her and she cannot risk moving toward them.
That all changes on January 21, 2019, according to the European Union (Withdrawal) Act of 2018. If May has not persuaded the House to adopt a deal with the EU by that date, the act requires the prime minister to make a statement informing parliament of what the government intends to do.
Drama will ensue, Tombs told clients in a note he sent them on September 24:
"If by January 21 the government has not obtained a deal, it must set out its next steps to parliament. While MPs' debate and vote will be held in non-binding 'neutral terms', it will catalyse opposition. The vast majority of MPs do not want a cliff-edge departure, so the government likely would suffer a no-confidence vote or would find it impossible to stop a private members' bill legislating for a second referendum."
Court to rule on BBI cases Thursday » Capital News
NAIROBI, Kenya, May 11- The High Court will on Thursday render its judgment on the consolidated petitions against the Building Bridges Initiative (BBI) Bill that was passed by Members of the National Assembly last week.
The Senate was set to vote on the Bill Tuesday.
The High Court had in February issued a temporary conservatory order restraining the Independent Electoral and Boundaries Commission (IEBC) from subjecting the Constitutional Amendment Bill 2020 popularly known as BBI Bill to a referendum.
A 5-judge bench presided by Justice Joel Ngugi issued the order pending hearing and determination of the petition as consolidated by Turkana County Assembly, Thirdway Alliance and with six others.
On Thursday last week, 235 out of the 320 members of the National Assembly who participated in the voting exercise on the Second Reading of the Bill supported it against 83 who rejected while two abstained.
The vote was largely divided along MPs allied to President Uhuru Kenyatta and former Prime Minister Raila Odinga against those loyal to Deputy President William Ruto who had vowed to shoot down the bill, following a series of meetings at his official residence in Karen and during countrywide political rallies.
Some eleven MPs, including Bahati's Kimani Ngunjiri, however voted in its favour despite having vowed to shoot it down.
The House then proceeded to plenary where a vote on the Bill's Third Reading was taken. 224 MPs voted yes, 63 rejected and 2 abstained.
The vote that lasted four hours was conducted through a roll call as others voted virtually.
The Speaker of the National Assembly Justin Muturi will retreat to embark on the correction of typographical errors in the Bill before transmitting it to President Uhuru Kenyatta for assent.
Before assenting to the Bill, President Kenyatta shall request IEBC to conduct, within ninety days, a national referendum for approval of the Bill, subject to the determination of pending court cases challenging the Bill's constitutionality which was due on Thursday.
Once the court gives the electoral body the green light to prepare the national referendum, within thirty days after IEBC Chairperson Wafula Chebukati confirms to the President that the Bill has been approved in accordance with the provisions of the Constitution, the President shall assent to the Bill and cause it to be published.
Kenya: Hope in Kenya as Covid Rate Slows to 3.6%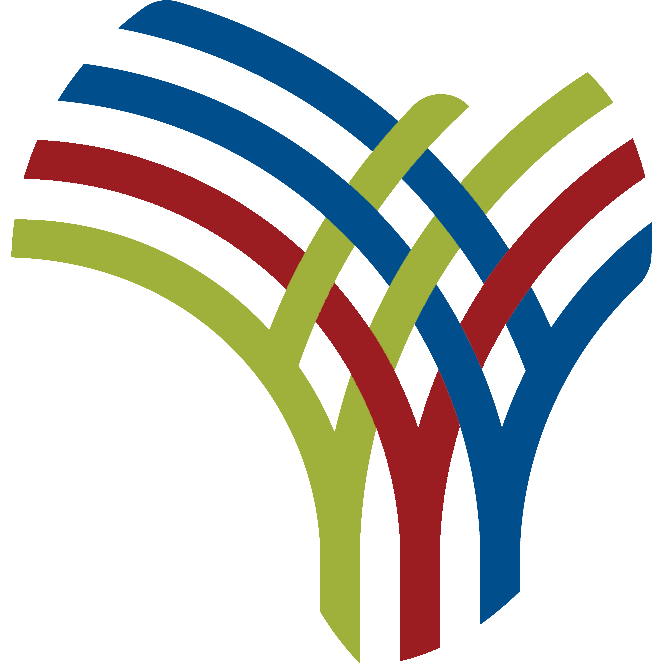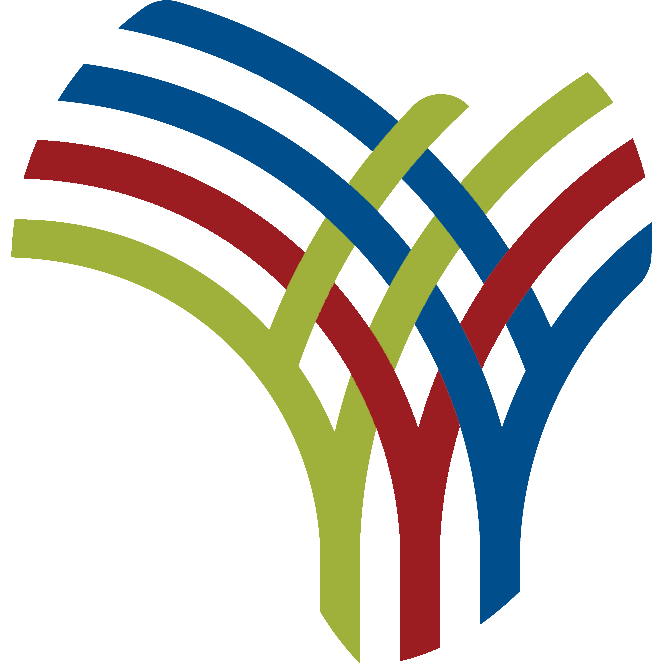 Nairobi — Kenya's COVID-19 positivity rate slowed down to 3.6 percent Monday after weeks of a sustained increase.
On Monday, Health Cabinet Secretary Mutahi Kagwe said only 66 new positive cases were logged from 1,833 samples tested since Sunday.
This represents the lowest figure in nearly two months and is below the five percent threshold recommended by the World Health Organisation (WHO).
President Uhuru Kenyatta re-opened the country on May 1 when he lifted a partial lockdown placed on five counties, including the capital Nairobi. The others are Machakos, Kiambu, Nakuru and Kajiado.
He also allowed the resumption of hotels and restaurants for sit-in services while reopening bars which had remained closed since last year. They close at 7pm.
Kagwe said there were 1,122 patients admitted in various health facilities countrywide with 4,783 patients on the Home-Based Isolation and Care program.
Another 134 patients are in the Intensive Care Unit including 23 who are on ventilatory support, 85 on supplemental oxygen, and 26 who are under observation.
"Eighty-nine patients are separately on supplemental oxygen with 83 of them in general wards and 6 n High Dependency Units," Kagwe said in his daily updates on the disease.
He said 917,068 people including 280,876 who are aged 58 years and above, 143,684 teachers, 77,417 security officers had been vaccinated by May 10.
Total confirmed positive cases stood 163,620 out of the 1,721,122 cumulative tests conducted by Monday 10.
Majority of the cases were spread across Nairobi(32), Kisii(11), Meru(5), Uasin Gishu(4) and Nakuru (3).
Ugandan security official arrested in possession of 3 pieces of ivory worth Sh3M – The Informer
Senior Security Officer from Uganda has been arrested in possession of three pieces of animal trophies worth Kshs 3 million street value.
Kennedy Wabwire, a lieutenant working in the Uganda People's Defense Forces (UBDF) in Uganda was arrested on Friday at around 2.00 pm through a tip off from members of the public.
According to the Busia DCIO Benard Wamalwa, they got information that some Ugandan Nationals were on a mission to traffic ivory into Kenya with the aim of selling.
"Police officers liaised with the informer and lured the suspects that the buyer was waiting for the items at one of the Mosques in Busia town," he said.
"The suspects arrived in two motorbikes and we managed to arrest one as the other one fled."
Wamalwa says that efforts are underway to arrest the other culprits who escaped on another motorcycle with a sack of ivory.
According to him, the suspect disclosed that they used the Mariachi route to access the Mosque.
He urged local residents to report suspected people dealing in the any illegal activity, adding trade in ivory was affecting both Kenya and Uganda negatively through loss of revenue that could be gotten from tourism.
Further, he said that the boda boda rider who was carrying the suspects has also been arrested and has recorded statements with the police as a witness.
The suspect has been taken to court and will be charged with being in possession of wildlife trophies contrary to Section 95 of the Wildlife Conservation Management Act of 2013.