The 29 hottest video games you shouldn't miss in 2019 – Tech – Pulselive.co.ke
[ad_1]

With 2019 arriving in just a few weeks, it's time to start looking ahead to next year's big games!
Things kick off soon with the launch of a long-awaited sequel, "Kingdom Hearts 3," in January.
Some major games are expected in 2019: "The Last of Us: Part II" on PlayStation 4 and a brand new "Pokémon" game for the Nintendo Switch are highlights of the year.
With 2018 coming to a close in just a couple weeks, we're hurriedly preparing for the coming year of major video game launches.
What does 2019 bring? Plenty! The year starts with a trip into the worlds of Disney with the long-awaited arrival of "Kingdom Hearts 3" in January. Not too long after that, the folks behind "Mass Effect" have a brand-new series launching in February: "Anthem."
And that's just the first two months of the year! Here's a look at the coming year in games:
1. "Resident Evil 2" (re-mastered)
The long-awaited remake of fan-favorite horror classic "Resident Evil 2" is nearly ready — it's set to arrive early in 2019, just like so many other great games currently in development.
"Resident Evil 2" introduced the world to Leon S. Kennedy (seen above) — the main character in "Resident Evil 4." Kennedy and Claire Redfield find themselves in the middle of a surprise zombie outbreak in the fictional town of Raccoon City. It's an action-packed introduction to many of the major themes of the "Resident Evil" franchise, and it's getting gorgeously remade for modern consoles.
Release Date: January 25, 2019
Platform(s): Xbox One, PlayStation 4, PC
2. "Kingdom Hearts 3"
Woody, Buzz, Rex and the rest of the "Toy Story" gang are moving from film to video games with "Kingdom Hearts 3," an upcoming Xbox One and PlayStation 4 action-adventure game.
The game is the long-anticipated third entry in the "Kingdom Hearts" series — the last major entry, "Kingdom Hearts 2," launched all the way back in 2005 on the PlayStation 2. In "Kingdom Hearts," various Disney characters and their worlds are mashed up with characters that would be right at home in a "Final Fantasy" game.
Alongside the cast of "Toy Story" (and their Earth-like setting), "Kingdom Hearts 3" also stars Goofy and Donald Duck. You may've noticed a third character here — that's "Sora," the main character of "Kingdom Hearts 3" and who you'll play as.
Release Date: January 29, 2019
Platform(s): PlayStation 4, Xbox One
3. "Far Cry New Dawn"
A new "Far Cry" game? Didn't one of those come out, like, in 2018?
Yep! That game was "Far Cry 5," and it came out back in late March on PlayStation 4, Xbox One, and PC. The open-world first-person shooter was set in America for the first time ever, and featured a new antagonist: a maniacal cult leader with nuclear ambitions.
"Far Cry New Dawn" is a sequel to that game, set in a post-apocalypse Montana 17 years after the events of "Far Cry 5." The trailer alludes to a period of extreme weather following a nuclear detonation, eventually leading to a new world — a world where people shoot sawblades from crossbows, apparently.
Release Date: February 15, 2019
Platform(s): Xbox One, PlayStation 4, PC
4. "Dead or Alive 6"
The fighting game renaissance is in full swing, and "Dead or Alive" is the next major fighting series to get a new entry in 2019. "Dead or Alive 6" continues in the tradition of the dozens of "Dead or Alive" games before it, featuring 3D fighting focused on counters and parries.
If history is any indication, "Dead or Alive 6" will also feature stages with multiple areas and interactive elements. We'll see soon enough, as the game is due out in just a couple months.
Release Date: February 15, 2019
Platform(s): Xbox One, PlayStation 4, PC
5. "Crackdown 3"
"Crackdown 3" has been in the works for years at this point, having been delayed multiple times.
As the name implies, it's the third game in the open-world, third-person action "Crackdown" series. But this time, apparently, it stars Terry Crews?
The series is big on mobility — allowing you to go anywhere you want — and huge explosions. It looks like the third game in the series is no different in this respect.
Release Date: February 15, 2019
Platform(s): Xbox One, PC
6. "Anthem"
Remember "Mass Effect"? How about "Dragon Age," or "The Knights of the Old Republic"?
That trio of blockbusters came from the folks at EA's BioWare studios — the same people behind next year's "Anthem," an all-new action-RPG. Like "Destiny," BioWare's "Anthem" is played online and focuses on players grouping up to collectively take on missions.
Frankly speaking, what we've seen so far looks gorgeous and thrilling. Each player has the ability to fly through the air, Iron Man-style, whenever they want. It adds a layer of exploration that makes it unlike anything else available.
Release Date: February 22, 2019
Platform(s): Xbox One, PlayStation 4, PC
7. "Metro: Exodus"
Like so many other video games, the "Metro" series is set in a post-apocalyptic wasteland. Unlike many of those games, "Metro" is set in Russia. It envisions a post-apocalypse shaped by nuclear radiation, dwindling resources, and unpredictable, extreme weather conditions.
It's a game about nuclear monsters, survival, and humanity. It's also a first-person shooter, so expect lots of shooting.
In "Metro: Exodus," the series finally exits the underground subway tunnels of previous games for higher ground. What you'll find there remains to be seen, but we're betting it's gruesome.
Release Date: February 22, 2019
Platform(s): Xbox One, PlayStation 4, PC
8. "Trials Rising"
The "Trials" series is years-deep at this point, and it's still a surprising delight. The game is pretty straightforward: Carefully pilot a dirt bike through precarious stages that are rife with traps and pitfalls.
If you've spent any time watching bicycle or motorbike-based trials, you're no doubt familiar with what this game series is all about: Precision movement in extremely dangerous settings. "Trials" takes that formula and turns it into a risk-free video game, and then it adds massive, ridiculous explosions.
Release Date: February 26, 2019
Platform(s): Xbox One, PlayStation 4, PC, Nintendo Switch
9. "Devil May Cry 5"
Early 2019 is going to be rife with slick-looking third-person action games, and "Devil May Cry 5" is the perfect example.
The series is known for its ultra-stylish characters, deep fighting system, and over-the-top settings. If the first trailer for the game is any indication, "Devil May Cry 5" takes those ideas and runs with them (then leaps into the air and murders like two dozen flying demons).
Release Date: March 8, 2019
Platform(s): Xbox One, PlayStation 4, PC
10. "The Division 2"
New York City? That's old hat — in "The Division 2," you're headed straight into the nation's capital to straighten out some bad guys from a third-person perspective.
As in the first "Division" game, players group up online to tackle missions. It's reminiscent of games like "Destiny" and the upcoming "Anthem" — a third-person shooter with a focus on cooperative play online.
Release Date: March 15, 2019
Platform(s): Xbox One, PlayStation 4, PC
11. "Sekiro: Shadows Die Twice"
The folks behind the "Souls" series ("Demons Souls"/"Dark Souls") and 2014's incredible "Bloodborne" are back at it — only this time, instead of a Cthulu-inspired Victorian setting, the new game takes place in Feudal Japan.
In "Sekiro: Shadows Die Twice," you play as a ninja out for justice. Like previous third-person action games from the folks at From Software, "Sekiro" promises to be extremely difficult. Any enemy can take you down, and your best bet is to carefully, tactically, take down each foe. Unlike previous From Software games, "Sekiro" features a major stealth component, as well as a ton of mobility (as seen above).
Frankly speaking, it looks rad.
Release Date: March 22, 2019
Platform(s): Xbox One, PlayStation 4, PC
12. "Mortal Kombat 11"
A new "Mortal Kombat" is on the way from the same folks who have been making "Mortal Kombat" for the last 20-plus years: Creative director Ed Boon and the team at Netherrealm Studios in Chicago.
Boon himself revealed the debut trailer on stage during The Game Awards, which prominently featured franchise-favorites Scorpion (seen above) and Raiden. No gameplay was shown, but that's coming in January.
Release Date: April 23, 2019
Platform(s): Xbox One, PlayStation 4, PC, Nintendo Switch
13. "Days Gone"
"Days Gone" is "Sons of Anarchy" meets "28 Days Later." You play as a lone biker surviving in the wake of a global pandemic. Billions were wiped out, and many millions more became "freakers" — that's zombies to you and me.
As if zombies weren't scary enough, "Days Gone" turns them into a water-like mass capable of flooding into corridors with the speed and fury of a tsunami. They're a far more overwhelming threat than the "Night of the Living Dead" zombies in games like "Resident Evil."
That is, of course, when you're not riding away on your sweet hog — which is always an option.
Release Date: April 26, 2019
Platform(s): PlayStation 4
14. "Rage 2"
If "Mad Max" were an ongoing series of video games, it might look something like the "Rage" franchise.
It's set in a very familiar post-apocalypse, where gangs of extremely theatrical-looking survivors endlessly battle for control of the remaining world around them. There are scrappy-looking off-road vehicles to battle in, and horrific mutated creatures, and a whole bunch of crazy-looking guns.
If nothing else, it should provide a fantastic excuse to blow stuff up.
Release Date: May 14, 2019
Platform(s): Xbox One, PlayStation 4, PC
15. "Yoshi's Crafted World"
Like "Yoshi's Island" for the Super Nintendo, "Yoshi" for the Switch is a platformer starring Yoshi. He can pause to aim and throw eggs at enemies, or he can consume them, or he can leap into the air and butt stomp down. Yoshi is versatile!
In the new "Yoshi" game, you'll be able to walk into the background, and occasionally switch up the entire orientation of levels. In so many words, it's a new spin on the classic 2D formula.
Release Date: "Spring" 2019
Platform(s): Nintendo Switch
16. "Crash Team Racing: Nitro Refueled"
Remember "Crash Team Racing"? It was the "Mario Kart" equivalent on PlayStation 1 that some folks swore by, and in 2019 it's coming back!
The original game is being re-created in loving/ridiculous detail for the Xbox One, PlayStation 4, and Nintendo Switch. In addition to all the original racers and tracks, the new game is getting online racing — something that didn't become commonplace in gaming until two full game generations after the original PlayStation 1.
Since this game's a reboot of an older game, it comes with a lower price tag: Just $40.
Release Date: June 21, 2019
Platform(s): Xbox One, PlayStation 4, Nintendo Switch
17. "Shenmue 3"
On the cusp of the millennium, Sega launched an ambitious third-person action game for its similarly ambitious new game console, the Sega Dreamcast. That game was "Shenmue," and it went on to become a cult classic.
The game — and the subsequent franchise it spawned — are known for offering players a level of freedom previously unseen in a console game.
In 2019, "Shenmue" is coming back with a brand new entry from the original creators: "Shenmue 3." The game is notorious for having outright broken Kickstarter when it was announced back in 2015. Now, nearly four years later, it's nearly here.
Release Date: August 27, 2019
Platform(s): PlayStation 4, PC
18. "The Outer Worlds"
The creative duo behind the original "Fallout" are working together again on a new series that feels suspiciously familiar: It's called "The Outer Worlds."
The kitschy first trailer for "The Outer Worlds" is a delight, and follows in the tradition of irreverent role-playing games like "Fallout."
The story is simple: "You awake from hibernation on a colonist ship lost in transit to its destination on the edge of the galaxy, only to find yourself in the midst of a deep conspiracy threatening to destroy the colony." How you play out that scenario is seemingly up to you.
Release Date: 2019
Platform(s): Xbox One, PlayStation 4, PC
20. "The Last of Us: Part 2"
The folks behind the Indiana Jones-esque blockbuster third-person action "Uncharted" series are true veterans of video game creation. The studio, Naughty Dog, goes all the way back to the first PlayStation console, having created the beloved "Crash Bandicoot" series.
Beyond those two (massive) game franchises, Naughty Dog is also responsible for the incredible, genre-pushing PlayStation game "The Last of Us." Naughty Dog's next game is a highly anticipated follow-up, the aptly-titled "The Last of Us: Part II."
In "Part II," the duo of protagonists Joel and Ellie are making a return.
Release Date: 2019
Platform(s): PlayStation 4
21. "Metroid Prime 4"
What is "Metroid Prime 4"? Little more than a logo at this point, at least publicly speaking.
"Metroid Prime 4" is the fourth game in the longtime first-person "Metroid Prime" series. The franchise began life on the Nintendo GameCube, and drew a legion of loyal fans across several subsequent sequels. It's been over a decade since the last major entry, "Metroid Prime 3," arrived on the Nintendo Wii.
The next game is said to be in production by Japanese game company Namco Bandai, rather than the studio responsible for the previous three games, though Nintendo has yet to confirm as much.
Release Date: 2019
Platform(s): Nintendo Switch
22. "Luigi's Mansion 3"
If you're old like me, you may remember playing an early Nintendo GameCube game named "Luigi's Mansion." It came out way back in 2001!
It wasn't anything like a typical Super Mario game — instead of jumping on Goombas and clearing treacherous gaps, Luigi was sneaking around a haunted mansion with a flashlight and a vacuum. His goal: Stun the villainous ghosts with his flashlight, then vacuum them up. Naturally!
The game got a sequel, many years later: "Luigi's Mansion: Dark Moon" for the Nintendo 3DS console. But the series has been absent from a Nintendo home console since that original game. Soon, in 2019, a third entry in the series is finally coming: "Luigi's Mansion 3."
Release Date: 2019
Platform(s): Nintendo Switch
23. "Gears of War 5"
Are you ready to chainsaw some more Locust? With "Gears 5" in the works, Microsoft's betting that the answer is a resounding yes.
The next entry in the gruff and grisly "Gears of War" third-person shooter series was announced by Microsoft in June during the company's annual E3 media briefing. A new character is at the forefront, introduced during a short trailer — her name is Kait, who previously debuted as a supporting "Gears" character.
Like previous games in the series, "Gears 5" features third-person shooting with a focus on movement and cover.
Release Date: 2019
Platform(s): Xbox One, PC
24. "Ghost of Tsushima"
Sucker Punch, the studio that created the PlayStation blockbuster "inFamous," is working on something completely new: a samurai game set in Feudal Japan, called "Ghost of Tsushima."
All we know about the game is that it's a tale of revenge. Here's the full description from Sucker Punch:
"The year is 1274. Samurai warriors are the legendary defenders of Japan — until the fearsome Mongol Empire invades the island of Tsushima, wreaking havoc and conquering the local population. As one of the last surviving samurai, you rise from the ashes to fight back. But, honorable tactics won't lead you to victory. You must move beyond your samurai traditions to forge a new way of fighting — the way of the Ghost — as you wage an unconventional war for the freedom of Japan."
From what the trailer shows, "Ghost of Tsushima" is a third-person, character-driven action game with a focus on swordplay. This is a samurai game, after all.
Beyond the story, and the pedigree, "Ghost of Tsushima" simply looks incredibly unique. It's gorgeous, and set in a time period rarely explored in blockbuster video games.
Release Date: 2019
Platform(s): PlayStation 4
25. "Cyberpunk 2077"
"Cyberpunk 2077" is what happens when you mix "Blade Runner" with "Grand Theft Auto" — an open-world action game set in a dystopian future, where body modification is standard and cold, empty capitalism is the driving force of society.
How you choose to live in the world of "Cyberpunk 2077" is up to you. The game is a role-playing game in the truest sense: You create a character and shape who they are through your actions in-game.
Whether "Cyberpunk 2077" launches in 2019 is anyone's guess, but it's been in the works for years at this point. Fingers crossed!
Release Date: 2019
Platform(s): Xbox One, PlayStation 4, PC
26. "Death Stranding"
What is "Death Stranding"? That's a great question. Even though I've seen several trailers for the game, I have no idea what it is.
Here's what we know for sure:
— The game is being created by "Metal Gear" series creative lead Hideo Kojima, a legendary figure in the video game business.
— It stars Norman Reedus, of "The Walking Dead" fame. He's the main character. Mads Mikkelsen, a Danish actor best known as the bad guy from "Casino Royale," appears to be the antagonist.
— The game is a collaboration between Hideo Kojima and famed film director Guillermo del Toro.
— It's being funded by Sony, which means the game is only coming to the PlayStation 4.
Is it a first-person or third-person game? A survival game? Open world, or linear? All of this stuff is still up in the air. Even after seeing the latest trailer, I'm no closer to knowing exactly what it is.
All that aside, it's clearly gorgeous and doing something totally different.
Release Date: 2019
Platform(s): PlayStation 4
27. "Dreams"
The British studio behind "Dreams," Media Molecule, is most well-known for its previous franchise: "LittleBigPlanet." Like that series, "Dreams" focuses on letting players create their own game worlds. Also like the "LBP" series, "Dreams" offers a straightforward campaign that's intended to introduce the kinds of worlds that players can create.
What that actually means in practice is far more complex. "Dreams" is almost more of a tool than a game, but you're also able to buy it and play creations from other players without ever actually creating anything yourself.
Release Date: 2019
Platform(s): PlayStation 4
28. "Halo Infinite"
The new "Halo" is the next major entry in the long-running first-person shooter series, and it once again features the iconic supersoldier Master Chief as its main protagonist. And "Halo Infinite" is rife with nods to "Halo" tradition.
But let's be clear: It's not named "Halo 6" for a good reason. The game features a new art style, and is said to take the series in "new and unexpected directions."
But let's not get too crazy: This is still a "Halo" game, and that means that everyone's favorite supersoldier, Master Chief, is still front and center. The game's story focuses on him, and you playing as him, and — if history serves as a guide here — shooting like a trillion aliens as him.
Regardless of the name, "Infinite" is a follow-up to "Halo 5: Guardians," and will continue the story that began in that game. Given that it's been over three years since the last "Halo" game, we expect to see this one in 2019.
Release Date: 2019
Platform(s): Xbox One, PC
29. "Animal Crossing"
A brand new "Animal Crossing"? Yes, a brand new "Animal Crossing"! If there's one game that Nintendo Switch owners have been clamoring for, it's a new "Animal Crossing" game.
The beloved home-making game that's endeared so many fans across nearly 20 years is finally coming to the Nintendo Switch. The tiny bit of tease that Nintendo offered during its Nintendo Direct presentation isn't intended to directly represent gameplay, but I'd be surprised if it didn't look similar when the game arrives at some point in 2019.
Release Date: 2019
Platform(s): Nintendo Switch
19. "Pokémon RPG"
Pokémon is coming to the Nintendo Switch — prepare yourself!
Indeed, Nintendo says a "core RPG Pokémon title" is coming to the Nintendo Switch — not a spin-off, like "Pokémon Stadium" and "Pokémon Snap" way back on the Nintendo 64, but a full-on main series entry.
The Pokémon Company president specifically calls the game a "core RPG Pokémon title." That seems to indicate it's the next main entry in the long-running Pokémon game franchise — the successor to "Pokémon Ultra Sun" and "Pokémon Ultra Moon." Here's hoping we'll learn more in the near future!
Release Date: "Late" 2019
Platform(s): Nintendo Switch
Perhaps we forgot your favorite game? Let us know! This list will be updated over time, and your contribution is much appreciated!


[ad_2]
Public officers above 58 years and with pre-existing conditions told to work from home: The Standard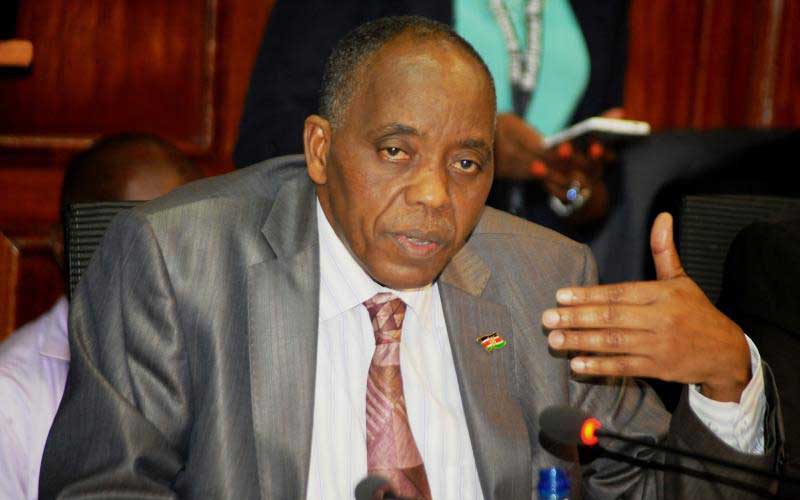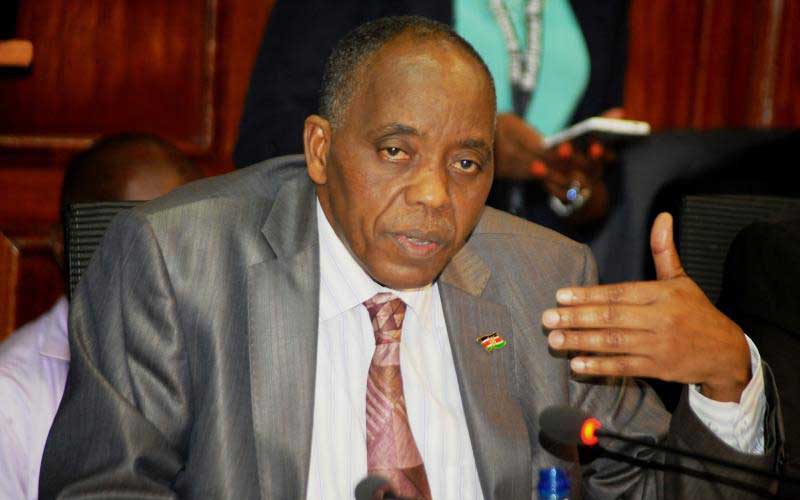 Head of Public Service Joseph Kinyua. [File, Standard]
In a document from Head of Public Service, Joseph Kinyua new measure have been outlined to curb the bulging spread of covid-19. Public officers with underlying health conditions and those who are over 58 years -a group that experts have classified as most vulnerable to the virus will be required to execute their duties from home.
However, the new rule excluded personnel in the security sector and other critical and essential services.
"All State and public officers with pre-existing medical conditions and/or aged 58 years and above serving in CSG5 (job group 'S') and below or their equivalents should forthwith work from home," read the document," read the document.
To ensure that those working from home deliver, the Public Service directs that there be clear assignments and targets tasked for the period designated and a clear reporting line to monitor and review work done.
SEE ALSO: Thinking inside the cardboard box for post-lockdown work stations
Others measures outlined in the document include the provision of personal protective equipment to staff, provision of sanitizers and access to washing facilities fitted with soap and water, temperature checks for all staff and clients entering public offices regular fumigation of office premises and vehicles and minimizing of visitors except by prior appointments.
Officers who contract the virus and come back to work after quarantine or isolation period will be required to follow specific directives such as obtaining clearance from the isolation facility certified by the designated persons indicating that the public officer is free and safe from Covid-19. The officer will also be required to stay away from duty station for a period of seven days after the date of medical certification.
"The period a public officer spends in quarantine or isolation due to Covid-19, shall be treated as sick leave and shall be subject to the Provisions of the Human Resource Policy and procedures Manual for the Public Service(May,2016)," read the document.
The service has also made discrimination and stigmatization an offence and has guaranteed those affected with the virus to receive adequate access to mental health and psychosocial supported offered by the government.
The new directives targeting the Public Services come at a time when Kenyans have increasingly shown lack of strict observance of the issued guidelines even as the number of positive Covid-19 cases skyrocket to 13,771 and leaving 238 dead as of today.
SEE ALSO: Working from home could be blessing in disguise for persons with disabilities
Principal Secretaries/ Accounting Officers will be personally responsible for effective enforcement and compliance of the current guidelines and any future directives issued to mitigate the spread of Covid-19.
Uhuru convenes summit to review rising Covid-19 cases: The Standard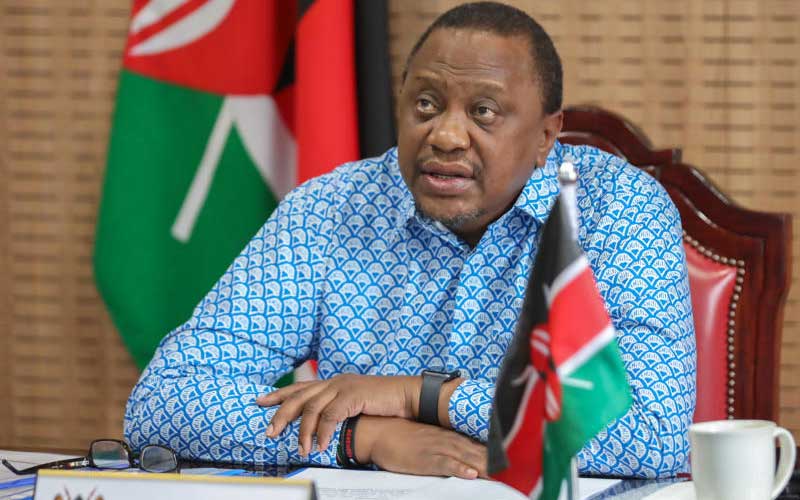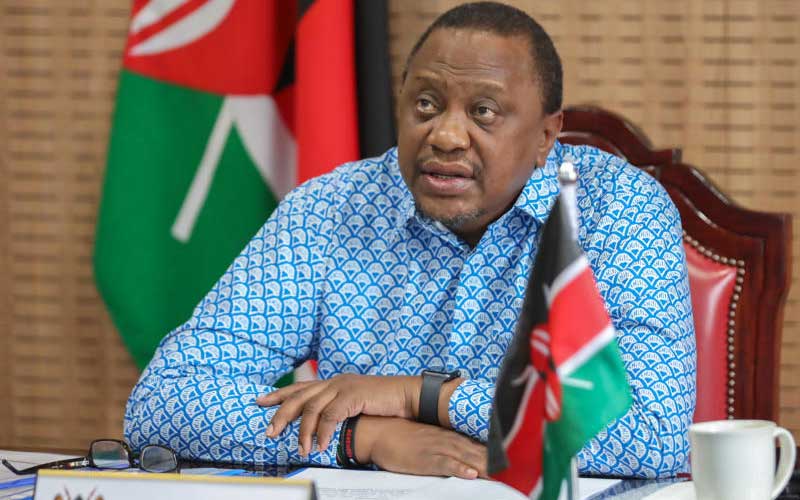 President Uhuru Kenyatta (pictured) will on Friday, July 24, meet governors following the ballooning Covid-19 infections in recent days.
The session will among other things review the efficacy of the containment measures in place and review the impact of the phased easing of the restrictions, State House said in a statement.
This story is being updated.
SEE ALSO: Sakaja resigns from Covid-19 Senate committee, in court tomorrow
Drastic life changes affecting mental health
Kenya has been ranked 6th among African countries with the highest cases of depression, this has triggered anxiety by the World Health Organization (WHO), with 1.9 million people suffering from a form of mental conditions such as depression, substance abuse.
Globally, one in four people is affected by mental or neurological disorders at some point in their lives, this is according to the WHO.
Currently, around 450 million people suffer from such conditions, placing mental disorders among the leading causes of ill-health and disability worldwide.
The pandemic has also been known to cause significant distress, mostly affecting the state of one's mental well-being.
Get breaking news on your Mobile as-it-happens. SMS 'NEWS' to 20153

With the spread of the COVID-19 pandemic attributed to the novel Coronavirus disease, millions have been affected globally with over 14 million infections and half a million deaths as to date. This has brought about uncertainty coupled with difficult situations, including job loss and the risk of contracting the deadly virus.
In Kenya the first Coronavirus case was reported in Nairobi by the Ministry of Health on the 12th March 2020.  It was not until the government put in place precautionary measures including a curfew and lockdown (the latter having being lifted) due to an increase in the number of infections that people began feeling its effect both economically and socially.
A study by Dr. Habil Otanga,  a Lecturer at the University of Nairobi, Department of Psychology says  that such measures can in turn lead to surge in mental related illnesses including depression, feelings of confusion, anger and fear, and even substance abuse. It also brings with it a sense of boredom, loneliness, anger, isolation and frustration. In the post-quarantine/isolation period, loss of employment due to the depressed economy and the stigma around the disease are also likely to lead to mental health problems.
The Kenya National Bureau of Statistics (KNBS) states that at least 300,000 Kenyans have lost their jobs due to the Coronavirus pandemic between the period of January and March this year.
KNBC noted that the number of employed Kenyans plunged to 17.8 million as of March from 18.1 million people as compared to last year in December. The Report states that the unemployment rate in Kenya stands at 13.7 per cent as of March this year while it stood 12.4 per cent in December 2019.
Mama T (not her real name) is among millions of Kenyans who have been affected by containment measures put in place to curb the spread of the virus, either by losing their source of income or having to work under tough guidelines put in place by the MOH.
As young mother and an event organizer, she has found it hard to explain to her children why they cannot go to school or socialize freely with their peers as before.
"Sometimes it gets difficult as they do not understand what is happening due to their age, this at times becomes hard on me as they often think I am punishing them,"
Her contract was put on hold as no event or public gatherings can take place due to the pandemic. This has brought other challenges along with it, as she has to find means of fending for her family expenditures that including rent and food.
"I often wake up in the middle of the night with worries about my next move as the pandemic does not exhibit any signs of easing up," she says. She adds that she has been forced to sort for manual jobs to keep her family afloat.
Ms. Mary Wahome, a Counseling Psychologist and Programs Director at 'The Reason to Hope,' in Karen, Nairobi says that such kind of drastic life changes have an adverse effect on one's mental status including their family members and if not addressed early can lead to depression among other issues.
"We have had cases of people indulging in substance abuse to deal with the uncertainty and stress brought about by the pandemic, this in turn leads to dependence and also domestic abuse,"
Sam Njoroge , a waiter at a local hotel in Kiambu, has found himself indulging in substance abuse due to challenges he is facing after the hotel he was working in was closed down as it has not yet met the standards required by the MOH to open.
"My day starts at 6am where I go to a local pub, here I can get a drink for as little as Sh30, It makes me suppress the frustration I feel." he says.
Sam is among the many who have found themselves in the same predicament and resulted to substance abuse finding ways to beat strict measures put in place by the government on the sale of alcohol so as to cope.
Mary says, situations like Sam's are dangerous and if not addressed early can lead to serious complications, including addiction and dependency, violent behavior and also early death due to health complications.
She has, however, lauded the government for encouraging mental wellness and also launching the Psychological First Aid (PFA) guide in the wake of the virus putting emphasis on the three action principal of look, listen and link. "When we follow this it will be easy to identify an individual in distress and also offer assistance".
Mary has urged anyone feeling the weight of the virus taking a toll on them not to hesitate but look for someone to talk to.
"You should not only seek help from a specialist but also talk to a friend, let them know what you are undergoing and how you feel, this will help ease their emotional stress and also find ways of dealing with the situation they are facing," She added
Mary continued to stress on the need to perform frequent body exercises as a form of stress relief, reading and also taking advantage of this unfortunate COVID-19 period to engage in hobbies and talent development.
"Let people take this as an opportunity to kip fit, get in touch with one's inner self and  also engage in   reading that would  help expand their knowledge.