Tesla & Panasonic Sign a 3-Year Battery Pricing Deal
Electric car maker, Tesla, and Japan's Panasonic have signed a three-year pricing deal relating to the manufacture and supply of lithium-ion battery cells. The agreement sets the specific terms between the two parties concerning pricing, planned investments and new technology.
The deal, which runs from 1st April 2020 until 31st March 2023, sets the terms for production capacity commitments by Panasonic and purchase volume commitments by Tesla over the first two years of the agreement.
Furthermore, Tesla also signed an amendment to the company's general terms and conditions of its 2014 partnership agreement with Panasonic, which modifies the term to expire ten years after Panasonic achieves certain manufacturing milestones.
Yahoo Finance reports that in November 2010, Panasonic invested $30 million in a private placement of Tesla common stock.
Last week, the Chinese government reportedly gave the green light for the automaker to build model 3 vehicles in the country, equipped with lithium iron phosphate (LFP) batteries. Tesla is said to be in advanced talks to use LFP batteries from CATL that contain no cobalt – one of the most expensive metals in electric vehicle (EV) batteries – in cars made at its China plant.
The automaker tripled its Model 3 sales in China in May following a spike in demand, after it cut its prices by about $2,818.
See Also:
Comments
comments
PrideInn hotels reopen its Westlands branch in wake of coronavirus: The Standard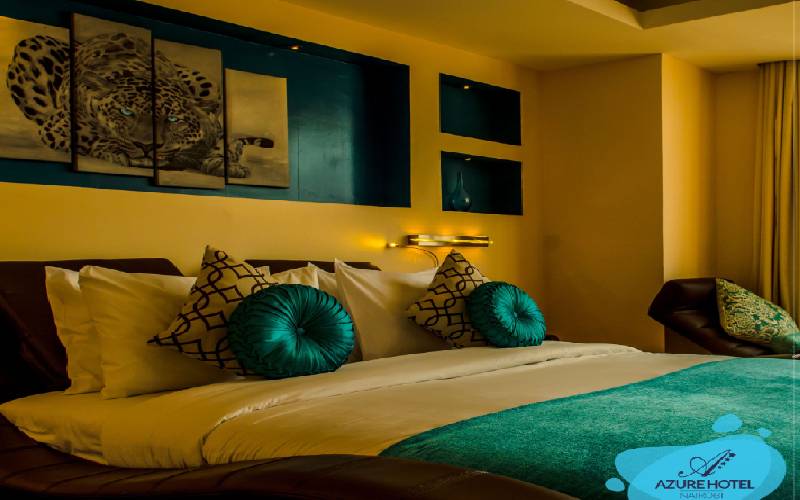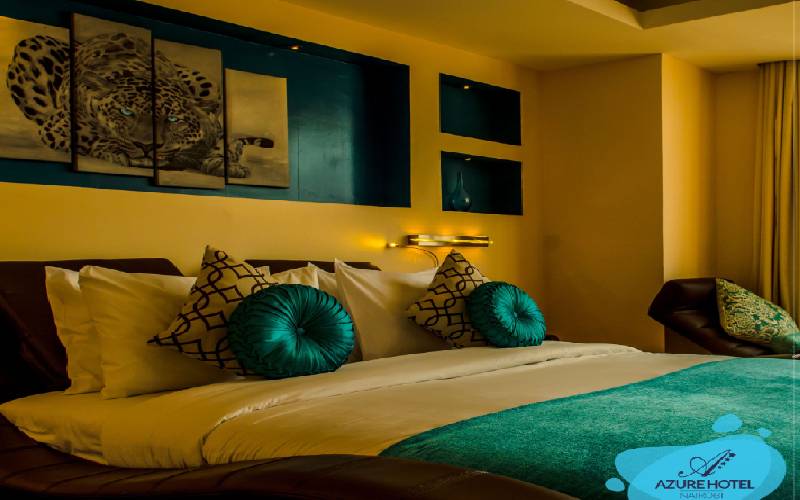 Local hotel chain PrideInn hotels have reopened its newly acquired PrideInn Azure in Westlands in a full return in the wake of Covid-19 pandemic.
PrideInn Azure, preferred by business class and events' organisers for meetings, conferences and accommodation, resumed operations on Monday.
Their in-house Flavours restaurant, famous for Kenyan and international flavours was opened to outside guests one week ago.
SEE ALSO: My pay cut is no sacrifice in current climate, says England coach Jones
The Sh1.2 billion facility hotel which was acquired by PrideInn Group on a management contract in February 2020 temporarily suspended its operations in March following the confirmation of the first Covid-19 case in the country which saw most businesses, hotels included suspending operations to curb the spread of the disease.
"We resumed operations as we recognised that demand, especially of accommodation and meetings, is once again rising after the two months lockdown. We are receiving bookings from local business people and especially those coming from towns outside Nairobi such as Mombasa and Kisumu and need a place to spend," said Hasnain Noorani the Group Managing Director.
Full operation
Mr Noorani said the hospitality chain, is hoping to operate all its eight hotels on full capacity immediately international flights resume next month and Kenyans resume business and travels.
Lockdown period saw the hotel renovate its new rooms to have a new look and also expanded its bar and restaurant to accommodate more people.
SEE ALSO: Big-hearted landlord who has become his tenants' keeper
"We are delighted to be able to open in the current situation and have affordable exciting offers for our local customers and ensure that they are comfortable and safe as they enjoy our services. We have as well expanded our Flavors restaurant space to accommodate more guests especially families and friends looking to hang out," he added
PrideInn Azure has also converted some rooms into office spaces to offer a relaxed working environment for those seeking some time away from home which has become the norm following authorities' directives in order to reduce the Covid-19 effects.
"We have come up with special offers for day use of our rooms since most Kenyans are looking for spaces to work from. Working from home can be monotonous so we are giving rooms at discounted rates for use as a day office," Hasnain added.
Some of the safety protocols the hotel has employed include, frequently cleaning, sanitising and disinfecting all surfaces after every guest use, linen-less tables in the restaurants, social distancing and spaced seating in meeting rooms and restaurant as per state's specified directives.
They also sanitise tableware and glassware after every guest use, contactless payment options as well as mandatory temperature checks for everyone on the premises.
SEE ALSO: Kagwe puts Lancet labs in a spot over disputed Covid tests
Comments
comments
Study: SMEs face harder times in next six months
More than half of small and medium-sized enterprises (SMEs) expect their business conditions to worsen in the next six months, a new survey has shown, pointing to the rising pessimism among companies as Covid-19 cases soar.
A survey by three research firms – SNDBX village, Wylde International and Amethyst Consulting – says 54 per cent of SMEs expect dark clouds to keep gathering on their businesses, with key concerns being reduced cash flow and disrupted sales.
The majority (68 per cent) of the surveyed SMEs said they performed poorly in April compared to March as Kenya imposed a curfew, closed schools, bars and restaurants in a bid to stop the spread of Covid-19.
"Most businesses are pessimistic about a change in their business finance environment in the next three to six months because of the struggle to pay employees, the probability of business losses and the struggle to meet loan commitments," says the survey.
PAY EMPLOYEES
The survey shows 26 per cent anticipate that they will struggle to pay employees, 19 per cent expect losses while another 19 per cent say they will find it difficult to meet loan obligations.
Only 18 per cent expect a positive change in their business finances, while eight per cent see the situation remaining the same.
The survey was carried via mobile phone interviews between March and early April, involving 93 SMEs.
The bulk of respondents fall in the consultancy services sector, closely followed by financial services, hospitality and tourism and manufacturing.
About 55 per cent of SMEs say they had seen a drop in the number of customers, leading to a decline in revenues and weaker cash flow position.
Kenya's Covid-19 caseload has crossed 11,000 mark. The Health ministry says the peak of infections is yet to come.
The measures the State has taken to contain the health crisis have led to a financial crisis as firms react to falling revenues through pay cuts and reduction of jobs.
FRESH FUNDS
The survey shows 78 per cent of SMEs do not plan to engage in any business development activities in the next three to six months.
The few planning business development seek to defend their margins as opposed to growth.
"The biggest motivation to engage in business development activities comes from wanting to maintain existing relationships with clients followed by taking advantage of sales growth opportunities and to a lesser extent, to avoid making losses," says the survey.
The Central Bank of Kenya survey in May had revealed that 75 per cent of Kenya's SMEs face collapse if they fail to get fresh funds from banks or equity partners.
Comments
comments
Govt warns bars owners disguising as restaurants of total closure
NAIROBI, Kenya, Jul 18 – Health Cabinet Secretary Mutahi Kagwe has warned bar owners found violating COVID-19 regulations that their licenses will be revoked and their places closed indefinitely.  
While stressing that bars and places of entertainment in the country are still closed, Kagwe regretted that some individuals had resorted to open in the disguise of operating restaurants.
"Bars are not opened. We have seen some people now pretending that theirs are restaurants while they are not. Those are the kind of activities that make us take stringent measures to close those bars. We shall close them indefinitely," Kagwe said.
The CS maintained that personal responsibility is key in defeating the virus that hit a record high today after 688 people tested positive for the virus.
"Why take a risk to kill people during this pandemic and in the process get closed down? It is just plain foolish. We hope people are going to refuse going to those bars, because after all it is a personal choice to go to those drinking dens," he said.
He spoke when he unveiled a new slogan 'Save Me I Save You' in the war against COVID-19.
The CS said the new slogan is aimed at making each person wary of the person next to them. "We must protect each other."
"When I protect you, you protect me," Kagwe said Saturday, during a briefing on COVID-19 from Embu County.
"When the person next to you is keeping distance, he or she is protecting you, you are also protecting that person by keeping the same distance," he said and warned that COVID-19 cases are spreading fast at the community level.
Kenya has so far recorded 12,750 infections, including 225 fatalities after 3 more patients succumbed to the disease.
Comments
comments