TE SubCom chosen to extend MainOne Cable System to francophone region – APO – Pulselive.co.ke
TE SubCom (http://www.TE.com/global-en/industries/subsea-communications.html), a TE Connectivity Ltd (http://www.TE.com/) company and an industry pioneer in undersea communications technology, today announced that it has secured a contract from leading connectivity and data center solutions provider, MainOne(http://www.MainOne.net/), to extend its active submarine cable system into West Africa's francophone region with two additional branches connecting Senegal (Dakar) and Cote D'Ivoire (Abidjan). These new branches will connect to MainOne's 7,000km cable system, which extends from Portugal to Nigeria, and will inject new technology that upgrades the system to a potential capacity of 10TBps by November 2019 when the subsea system becomes operational.
With this development, MainOne will have landing points in five markets – Nigeria, Ghana, Senegal, Cote D'Ivoire and Portugal, in addition to Cameroon. A cluster of francophone countries in West Africa that are experiencing an increased demand for advanced telecom services including Burkina Faso, Mali, and Mauritania will also benefit from these extensions into Cote D'Ivoire and Senegal.
"MainOne continues to lead the current digital transformation of the region by ushering in affordable connectivity to drive economic development. Our objective remains focused on bridging the digital divide between West Africa and the rest of the world. We have, and will continue to, invest significantly in projects to accelerate broadband access to help local businesses address the challenges they face procuring capacity at competitive rates. This extension of our subsea cable to Senegal and Cote D'Ivoire will further open up their international bandwidth markets, drive down costs and ultimately boost the economic and commercial development of the region," said Kazeem Oladepo, MainOne's regional executive for West Africa.
"These MainOne enhancements bring two additional connectivity options to this rapidly growing region," said Debbie Brask, vice president, project management of TE SubCom. "MainOne has also selected SubCom's industry leading WSS ROADM technology to achieve dynamic capacity management in fulfilling the region's burgeoning demand."
The new branches will be equipped with TE SubCom's WSS ROADM technology that allows MainOne and its partners to match the capacity in each branch to the market need, thus optimizing cable utilization. SubCom will light the new branches with Ciena's transmission equipment, which enables this flexibility and higher capacity. It is also an industry first for the deployment of undersea spectrum-sharing in Africa.
The MainOne Submarine Cable System links West Africa with Europe, bringing ultra-fast broadband in the region. It runs from Seixal in Portugal to Lagos in Nigeria. The system first went live in July 2010, becoming the first privately-owned subsea cable to bring open-access broadband capacity in West Africa.
Distributed by APO Group on behalf of MainOne.
Contact: For TE SubCom:
Courtney McDaniel
+1 732 578 7356
[email protected]
For MainOne:
Temitope Osunrinde
+234 (0) 809 040 4026
[email protected]

About Ciena
Ciena (NYSE: CIEN) (www.Ciena.com) is a network strategy and technology company. We translate best-in-class technology into value through a high-touch, consultative business model – with a relentless drive to create exceptional experiences measured by outcomes. For updates on Ciena, follow us on Twitter @Ciena, LinkedIn, the Ciena Insights blog, or visit www.Ciena.com.
About TE SubCom
TE SubCom (SubCom) (www.SubCom.com), a TE Connectivity Ltd. company, is an industry pioneer in undersea communications technology and marine services, and a leading global supplier for today's undersea communications requirements. As a vertically integrated supplier, SubCom designs, manufactures, deploys, and maintains the industry's most reliable fiber optic cable systems. Its solutions include long-haul and regional systems, repeaterless networks, capacity upgrades, offshore oil and gas, and scientific research applications. SubCom brings end-to-end network knowledge and global experience to support on-time delivery and the needs of customers worldwide. To date, the company has deployed enough subsea communication cable to circle the Earth 15 times at the equator. For more information, visit www.SubCom.com.
About TE Connectivity
TE Connectivity Ltd. (www.TE.com) is a $13 billion global technology and manufacturing leader creating a safer, sustainable, productive, and connected future. For more than 75 years, our connectivity and sensor solutions, proven in the harshest environments, have enabled advancements in transportation, industrial applications, medical technology, energy, data communications, and the home. With 78,000 employees, including more than 7,000 engineers, working alongside customers in nearly 150 countries, TE ensures that EVERY CONNECTION COUNTS. Learn more at www.TE.com and on LinkedIn(www.Linkedin.com/company/te-connectivity/), Facebook(www.Facebook.com/teconnectivity/), WeChat (http://www.TE.com.cn/chn-zh/policies-agreements/wechat.html) and Twitter (https://Twitter.com/TEConnectivity?ref_src=twsrc%5egoogle%7ctwcamp%5eserp%7ctwgr%5eauthor).
About MainOne
MainOne (www.MainOne.net) has remained at the forefront of broadband growth in West Africa with growing investments in infrastructure across the region. In eight years of operation, the company has established a reputation as the preferred provider of wholesale Internet services to major telecom operators, ISPs, government agencies, large enterprise, and educational institutions in the region. MainOne's world-class submarine cable system running down the coast of West Africa, and data center facilities, are interconnected with leading regional operators and internet exchanges worldwide to provide global reach to our customers. Additional information can be found on LinkedIn(www.Linkedin.com/company/mainone-cable-company/), Facebook (https://web.Facebook.com/mainoneservice/) and Twitter (https://Twitter.com/Mainoneservice) and www.MainOne.net
Better living conditions for incarcerated children and women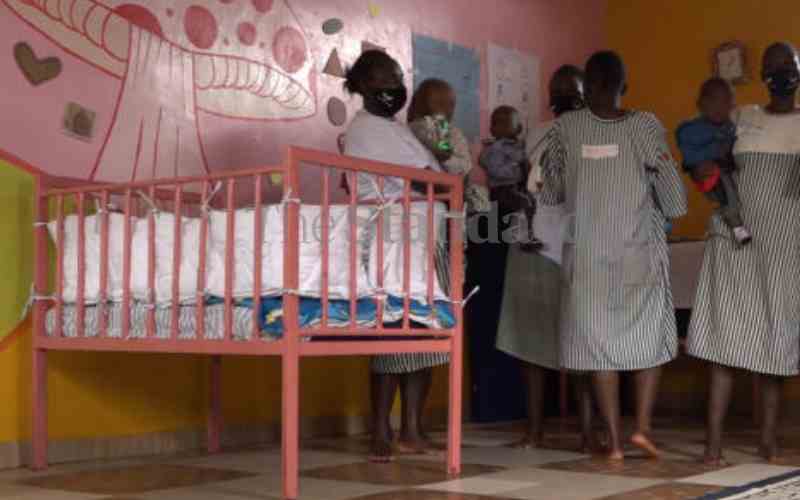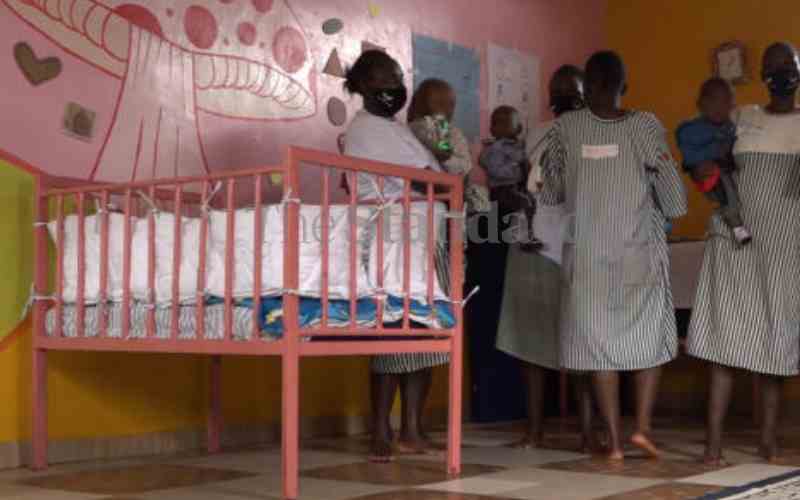 A day care center officially unveiled by Winnie Guchu, the CAS Ministry of interior and coordination. [Muriithi Mugo, Standard]
The prisons' service, in partnership with Faraja Foundation, has rolled out a rehabilitation programme for inmates.
The programme targets enhancing structures at the correctional facilities and making them friendlier to prison staff and inmates.
Jane Kuria, the CEO of Faraja Foundation, says the non-governmental organisation aims for successful reintegration of inmates to the community upon release from prison.
"Faraja Foundation wants to be remembered for supporting former convicts to reintegrate back to the community," Kuria noted.
She added that many ex-convicts had to start lives afresh after jail terms, hence the need to help them fill the gap in reintegrating with society.
Donating beds and other items was a way of helping inmates survive and get rehabilitated in preparation for their return to society, she added.
The foundation aims to distribute 2,160 beds to the 43 women prisons that hold about 2,615 inmates and 210 children accompanying them.
Daris Kangi the Officer in charge Embu women's prison (L) chats with Winnie Guchu, the CAS Ministry of interior and coordination at the newly unveiled daycare at the Prison. Through a partnership with Faraja Foundation, the Prisons service will also distribute 2160 beds to all Women Prisons across the country. May 13, 2021. [Muriithi Mugo,Standard]
Speaking during the unveiling of day-care built by Faraja at Embu Women's prison, Kuria said children jailed with their mothers did not deserve to undergo hardship.
Take a quick survey and help us improve our website!
Take a survey
David Bett, chair of Faraja Foundation, challenged stakeholders to consider a review of the open-door policy that will also see prison staff benefit more.
Winnie Guchu, the Ministry of Interior and Coordination CAS, said the government had targeted to have day-care centres in all women's prisons.
"Women convicted with children lacked caretakers of their children at home and this forced them to carry the babies along for the duration of their sentences," said Ms Guchu.
She said the children were innocent and that they had the right to a conducive environment for growth through the day-care centres.
"These children should have places for entertainment, playing as well as good sleeping areas," said Guchu.
She unveiled the day-care center and received 160 of 2,160 beds from the Faraja Foundation, destined for distribution in all the 43 women's prisons countrywide.
Also present was Commissioner of Prisons Wycliffe Ogallo. 
What you need to know about the Juja by-election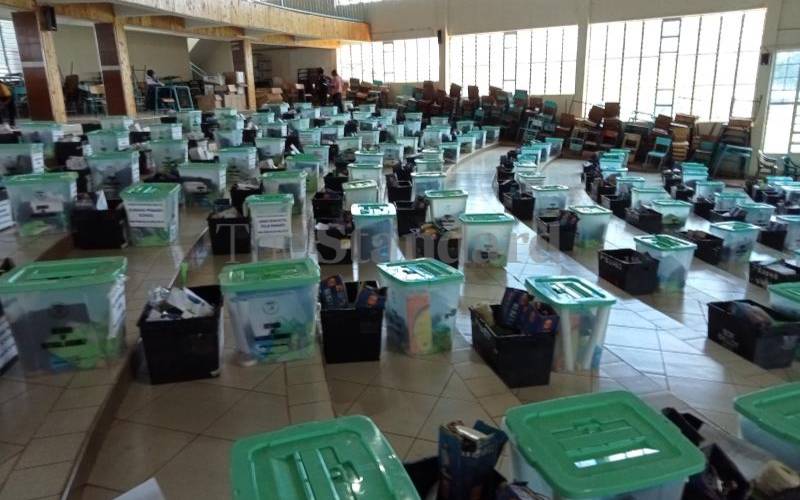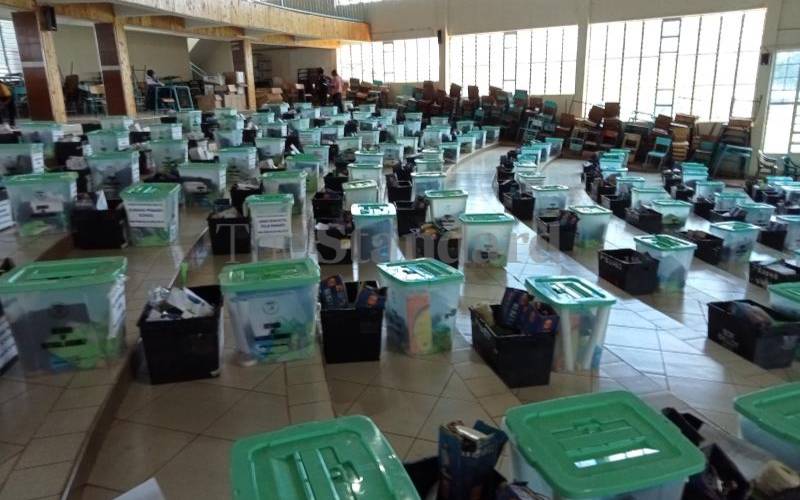 The late Juja MP Francis Waititu aka Wakapee.
The Juja parliamentary seat became vacant after MP Francis Waititu succumbed to brain cancer on February 22, 2021 at MP Shah Hospital.
Waititu was elected on a Jubilee ticket during the 2017 General Election. He garnered 66,190 votes.
According to IEBC, Juja constituency has 114,761 registered voters.
The 2017 General Election had an 80 per cent voter turn-out which saw 91,801 Kenyans casting their votes in the region.  
The by-election
On Tuesday, May 18, 2021, voters in the Juja constituency will head to the polls to elect their next member of parliament.
A total of eleven candidates will square it out in the mini poll.
Jubilee Party By-election Juja MP Nominee Susan Njeri Waititu during certificate issuance at the Party's Headquarters in Nairobi on Wednesday, March 24, 2021. [Boniface Okendo, Standard]
Main contenders
Take a quick survey and help us improve our website!
Take a survey
1. Waititu Susan Njeri – Jubilee Party
2. Ndung'u George Koimburi – Progressive Empowerment Party (PEP)
Others:
3. Mwangi Kariuki Chege – Independent
4. Kagera Eunice Wanjiru – The New Democrats (TND)
5. Kariuki Joseph Gichui –  Independent
6. Kariuki Rashid Iregi –  Independent
7. Marungo James Kariuki – Independent
8. Mburu John Njoroge – People's Party of Kenya (PPK)
9. Ndung'u Antony Kirori – Maendeleo Chap Chap Party (MCCP)
10. Ndung'u Kennedy Gachuma – National Liberal Party (NLP)
11. Zulu Julius Thiong'o – Independent
19-year-old boy charged with defiling girl three years younger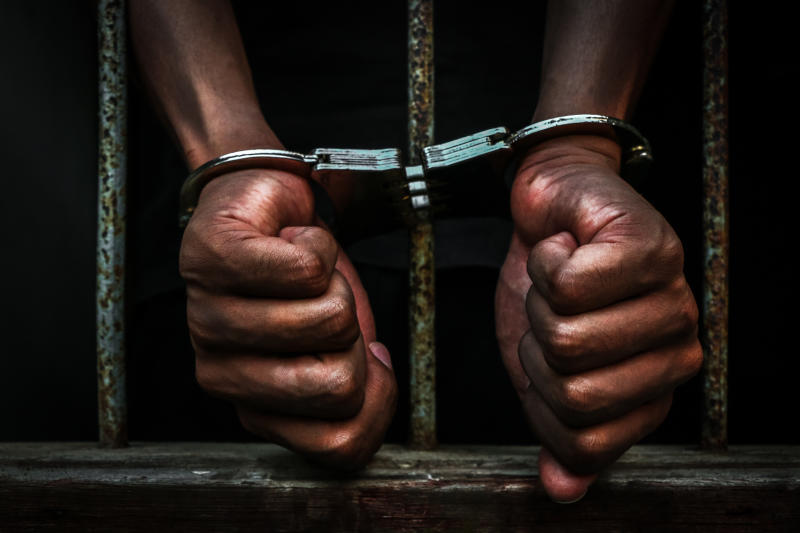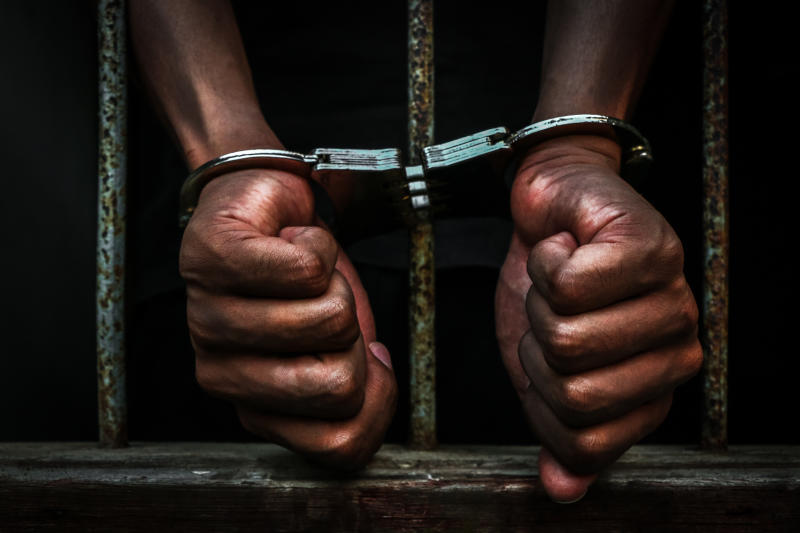 [Courtesy]
A 19-year-old teenager is in trouble with authorities for allegedly defiling a 16-year-old girl.
Tyson Ongaki has been charged before a Kisumu Chief Magistrate's court and accused of intentionally defiling the minor on various dates. The crime was allegedly committed in Bomet.
The teenager who appeared before Chief Magistrate Peter Gesora however denied the offence and has been released on a Sh100,000 bond.
The court heard that after committing the offense on diverse dates between March 26, 2021 and May 14, 2021, the teenager moved to Kisumu.
He has also been charged with committing an indecent act with a minor.
An investigating officer handling the matter told the court that the suspect was arrested in Kisumu.
The magistrate directed that the matter be heard on June 15, 2021.
Take a quick survey and help us improve our website!
Take a survey