Suspected Al-Shabaab kill two in Garissa
Suspected Al-Shabaab gunmen killed two people on Friday morning after ambushing a bus in Garissa County.
A witness told the Nation that about eight attackers, armed with AK 47 rifles, intercepted the bus owned by Kilas Company between Ijara and Sangailu, as the people travelled from the border town of Hulugho.
The bus left Hulugho at about 9am while the ambush took place at about 11am.
The witness said an attacker who spoke Kiswahili emerged from a thicket with guns and asked the driver to stop.
He and the others then ordered everyone to alight from the vehicle and display their identity cards, which they used to separate them.
"There were three non-locals who were ordered to recite the Shahada. One had lived with locals all his life so he was able to read and was freed," said the witness, a passenger who did not want to be named for security reasons.
The gunmen killed the bus mechanic and a passenger who was a casual labourer in Masalani town.
They then escaped before military officers arrived. The officers found the bodies a few meters from the crime scene.
Speaking during the launch of the Horn of Africa eradication of polio initiative, Garissa Governor Ali Korane noted that terrorists are pushing for disunity among Kenyans who have been living peacefully.
"They want to wage war on grounds of faith and ethnicity. We will not allow this. Kenyans from other parts of the country will be part and parcel of our communities. No one will divide us," said Mr Korane.
The county chief said local leaders will not allow "ill" people to divide Kenyans and disrupt services.
He asked the national government to ensure terrorism is eradicated and noted that the county is ready to help security personnel.
TENDER NO. 28/KBC/2020-2021 FENCING OF KENYA BROADCASTING CORPORATION'S PARCEL OF LAND IN NYALENDA (KISUMU). – KBC
Follow us on Social Media
Suluhu: Closer ties for Kenya and Tanzania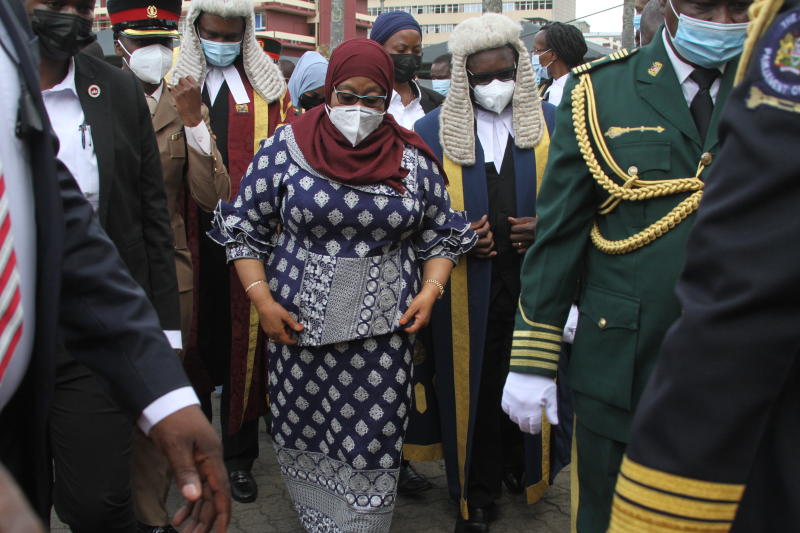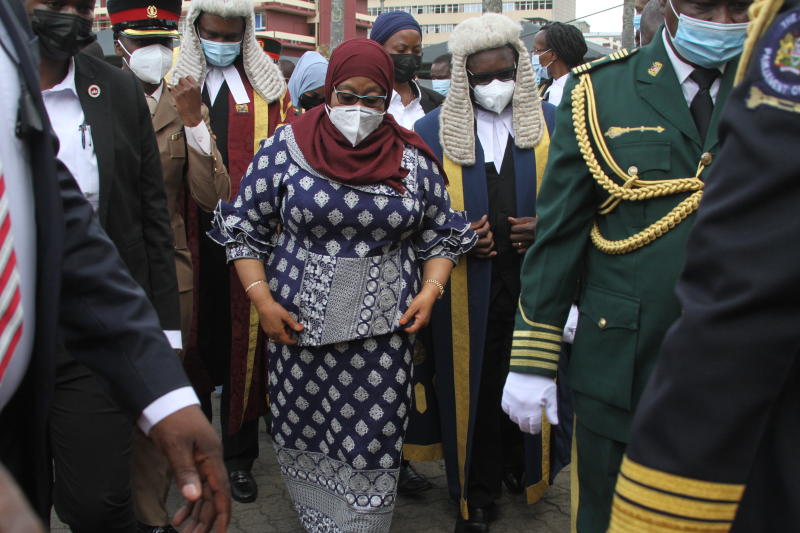 ?President Samia Suluhu's address to Parliament was a masterclass in charm, punctuated by periodic applause and stomping of feet by Kenyan lawmakers.
Covid-19 deaths, hospitalizations soar among youth in Americas – KBC
Hospitalizations and deaths of younger people are surging as the COVID-19 pandemic accelerates across Latin America and the Caribbean, Pan American Health Organization (PAHO) Director Carissa Etienne said on Wednesday.
"Adults of all ages – including young people – are becoming seriously ill. Many of them are dying," Etienne said at her daily press briefing as quoted in a PAHO release.
In Brazil, mortality rates doubled among those younger than 39, quadrupled among those in their 40s, and tripled for those in their 50s, between December 2020 and March 2021, she said.
"For much of the pandemic, our hospitals were filled with elderly COVID patients, many of whom had pre-existing conditions that made them more susceptible to severe disease," Etienne said. "But look around intensive care units across our region today. You'll see they're filled not only with elderly patients, but also with younger people."
Get breaking news on your Mobile as-it-happens. SMS 'NEWS' to 20153

Etienne urged hospitals in the region to increase the size of intensive care units (ICU) in anticipation that the trend will continue, while warning that expansion of ICUs cannot continue indefinitely.
As a result, she urged nations to double down on prevention measures such as lockdowns and facemasks.
Tell Us What You Think