Study heaps praise on Huduma Centres
Huduma Centres have reduced the time taken by citizens to access government services from an average of seven hours to one, an internal impact assessment survey has shown.
The study found that due to fast delivery of services, Kenyans were now saving millions they would have spent on transportation.
Further, the study said, in its 100 days of rapid results initiative, Huduma Centres served a total 814,151 people on the Big Four related services.
"The collective social impact of the Huduma programme for the 814,151 citizens seeking Big Four related services during the rapid response initiative was Sh2.4 million," the impact assessment study dated August 23 said.
In total, each of the 814,151 people that used the centres saved Sh3,060, broken down to Sh422, Sh1,338, and Sh510 saved on transport, number of visits, and time spent, compared to if they had used traditional government service providers.
The study was done in July to assess the views of Kenyans towards the services offered by Huduma Centres in line with President Uhuru Kenyatta's Big Four Agenda.
The President has listed manufacturing, universal healthcare, food security, and affordable housing in his Big Four Agenda.
Started in President Kenyatta's first term, the government has now built a total of 52 Huduma Centres, one in each of the 47 counties.
Nairobi County has four at the GPO, City Square, Kibra and Eastleigh, with Kajiado having one in Kajiado West, and Kajiado East.
The centres have been serving up to 30,000 people daily and have collected over Sh12 billion for government ministries, departments and agencies through the Posta Pay System during the last financial year.
Huduma Centres offer frequently-needed government services under one roof, with the highly sought being application of identity cards and birth certificates, as well as services offered by the National Hospital Insurance Fund and the Kenya Revenue Authority.
According to the report, Huduma Centre services have contributed to low corruption in accessing public services by 96 percent.
The report recommends that Huduma Centres should create more counters to serve citizens better.
TENDER NO. 28/KBC/2020-2021 FENCING OF KENYA BROADCASTING CORPORATION'S PARCEL OF LAND IN NYALENDA (KISUMU). – KBC
Follow us on Social Media
Suluhu: Closer ties for Kenya and Tanzania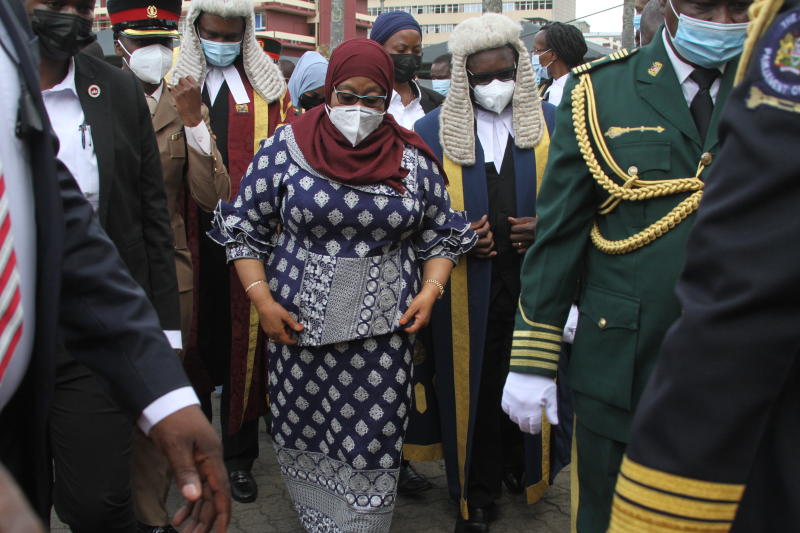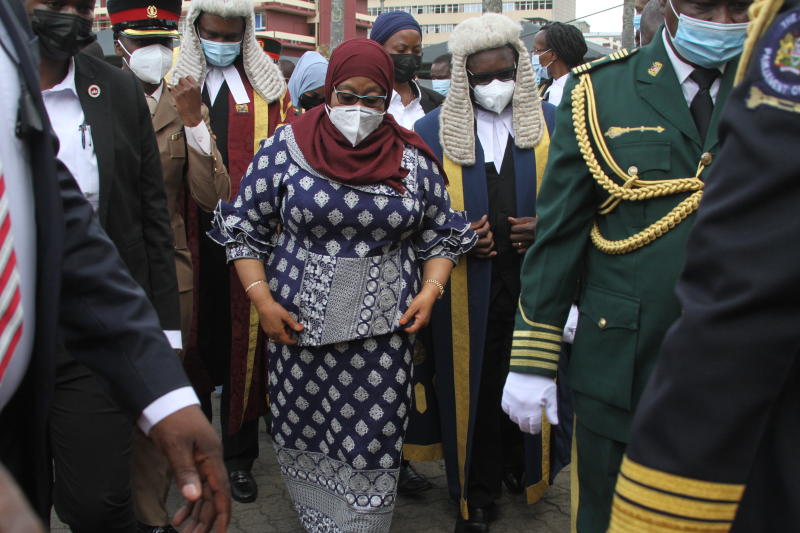 ?President Samia Suluhu's address to Parliament was a masterclass in charm, punctuated by periodic applause and stomping of feet by Kenyan lawmakers.
Covid-19 deaths, hospitalizations soar among youth in Americas – KBC
Hospitalizations and deaths of younger people are surging as the COVID-19 pandemic accelerates across Latin America and the Caribbean, Pan American Health Organization (PAHO) Director Carissa Etienne said on Wednesday.
"Adults of all ages – including young people – are becoming seriously ill. Many of them are dying," Etienne said at her daily press briefing as quoted in a PAHO release.
In Brazil, mortality rates doubled among those younger than 39, quadrupled among those in their 40s, and tripled for those in their 50s, between December 2020 and March 2021, she said.
"For much of the pandemic, our hospitals were filled with elderly COVID patients, many of whom had pre-existing conditions that made them more susceptible to severe disease," Etienne said. "But look around intensive care units across our region today. You'll see they're filled not only with elderly patients, but also with younger people."
Get breaking news on your Mobile as-it-happens. SMS 'NEWS' to 20153

Etienne urged hospitals in the region to increase the size of intensive care units (ICU) in anticipation that the trend will continue, while warning that expansion of ICUs cannot continue indefinitely.
As a result, she urged nations to double down on prevention measures such as lockdowns and facemasks.
Tell Us What You Think