Still saving lives, fifty years later
[ad_1]

Prof Peter Amollo Odhiambo's phone ringtone is a rare sound to come from a smartphone. One may think it is the warning tone of a reversing vehicle.
Long after the ringtone is dissipated, as the 76-year-old talks on the phone, the aftershocks of the beep evoke memories of something familiar — a heart monitor. It mimics the beeping of a heart monitor detecting a normal heartbeat.
For a surgeon who has been treating patients for 50 years now, he must have developed an attachment to that beep; the beep that can mean either abundance of life or the onset of death.
That high-pitched sound from his phone goes off at least five times in the two hours he sits down with Lifestyle for an interview.
He can't afford to ignore any call. A man he operated on three days ago, removing an abnormal swelling in his chest, has developed a swelling that is feared to be internal bleeding.
The medics attending to the patient want Prof Odhiambo to be there quickly, to advise on the next step.
He issues instructions on the phone, then continues with the interview, informing us that he does not have much time.
The interview takes place at the house of his daughter Loi in Nairobi's South C. She has invited him for breakfast, as a continuation of his celebration of 50 years in the medical profession — which was marked by public lectures from various professionals at the University of Nairobi's Taifa Hall on December 5.
There are many topics to discuss, like how he convinced the Ministry of Health to ban shisha last year, his most memorable surgery, what oddities he has observed from seeing the inside of Kenyans' chests for decades … many issues.
But, from the calls he keeps receiving from various people over the same patient, it appears he might bolt out before we discuss much.
He takes us back to 1968, when he got his certificate to practise as a doctor.
He was still going on with his studies, which would ultimately make him a professor of thoracic and cardiovascular surgery — basically, a man with the authority to open up chests to repair hearts and all surrounding organs in a human chest, same as take care of the vessels that carry blood in the human body.
Having obtained the requisite qualifications, in 1976 he earned the title of heart surgeon. At that time, the heart-lung machines had just been introduced in Kenya as a donation from Japan and Philips, the Dutch multinational.
The machines take over the role of the heart as a patient is operated on.
Before 1974, he says, patients requiring heart surgery in Kenya had to be "cooled" in a freezer before being operated on, because there was no other way of bypassing the heart.
The first open-heart surgery in Kenya, he says, happened in 1973 and was conducted by a Jamaican doctor who was also a lecturer at the University of Nairobi (UoN).
There were no heart-lung machines in Kenya then — though they had been used elsewhere on the globe for 20 years — which meant that the patient had to be anesthetised then cooled to hibernation before surgery.
"You had to use a bathtub because you're going to stop the heart to be able to open it. When you stop the heart, there is no blood flow. When there is no blood flow, the brain is going to die. Even the heart muscle itself is going to die. It needs its own blood," Prof Odhiambo says.
"To reach that stage where you can stop the heart and come out safely, you re-create a hibernating body, where you freeze the body. Animals live in winter under the snow until the weather changes. You are re-creating that by cooling the patient's whole body," he adds.
After the patient entered hibernation mode, with care being taken that the water in the bathtub does not go lower than four degrees Celsius, he or she would be wiped dry then transferred to the operation bed for the heart surgery.
Prof Peter Amollo Odhiambo, a thoracic and cardiovascular surgeon with other doctors back in the 1970s, in Murang'a. PHOTO| KANYIRI WAHITO
"You had only a very short time before the body warmed up naturally," says Prof Odhiambo.
Since then, the practice has evolved, with newer and more sophisticated machines entering the fray. But the principles, he says, remain relatively similar.
Today's machines, he says, can cool a person's body to lessen its demand for oxygen.
"Beyond that, you're only worried about the biochemistry of the body. You want supplements that will help the retention of oxygen and the service to the cells of the body. Those are the basics," he says.
So, is there one heart surgery he is most proud of?
His daughter Paula, who keeps walking in and out of the interview room, interjects to say it must be his operation on General China, the Mau Mau veteran who lived through the armed clamour for Kenya's independence and died in 1993.
But Prof Odhiambo is not sure that is the most memorable. His recollection , however, is clear on the events of 1988, when he operated on General China (whose real name is Waruhiu Itote).
"He was shot in around 1952. The bullet left a scar in his chin. It then went inside his chest. He forgot about it when he recovered. Then he started complaining of asthma-like symptoms. In a routine chest X-ray, they saw a foreign body, a bullet. Then he was referred to me. We operated on him and removed the bullet," he says.
But he is quick to note that there is no particular operation that makes him prouder than the others.
"I just want to say that all my patients, I've been very close to them; they've been very close to me," says the doctor.
There is, however, one operation he remembers as the most challenging. It happened in April 1989. He had opened up a large part of a patient's chest and as he was in the middle of the operation, a call came through that his mother had died.
He could have elected to abandon the surgery midstream, but he decided to complete it before he could let the news of the death of his mother sink in.
He explains that his resolve was informed by his training.
"The training must involve the building of the stamina. It must involve being able to absorb different circumstances," reasons Prof Odhiambo. "There is a student of mine who would weep if he lost a patient. If you do that, then you're done. You will not help your patient. So, the training should bring you to that level where you can take any challenge, every challenge,"
A call from someone involved in the operation of three days ago.
"I have to see this patient, and we have to make a decision," he tells the person on the other end.
Clearly, time is not on our side. Then we ask whether he has any fears as a surgeon.
"Yes, we are always afraid," he says, guffawing.
"A surgeon without fear is not a complete surgeon, in the sense that you're dealing with life. By the time you're taking charge, like this case I'm talking about, the responsibility is on you. The team is only supporting," he explains.
"The surgeon's responsibility is like a form of fear, in the sense that you must be hawk-eyed: where you're watching, where the nurse is… But if you fear to a point where you get shaken, you will not work," Prof Odhiambo adds.
It is a remarkable feat that at 76, he is still conducting surgeries. He is a visiting consultant at Mater Hospital, among other private hospitals.
Until September 2, when he finally retired from the UoN, he was also a surgeon at Kenyatta National Hospital (KNH).
In his heyday, he says, he would operate on close to 10 patients a week.
"There were some done as a person; some as a team. It was a big team that was working from Monday to Friday; theatre only. In between, we have a ward round. In between we have a clinic, in between we have class teaching," he notes.
When there was major surgery required, he says, he would conduct only one per day.
Having retired, he now works mostly with private hospitals.
At his age, his expertise is still counted on by one of the country's busiest heart and chest hospitals. After all, he says, there are just about 15 people with his specialisation across Kenya.
At 76, he says in his typical modesty, he is not at his strongest but he is glad to be strong enough to lead complex surgeries.
"It is, first of all, luck that I'm still strong. People get sick, people get hurt, people get debilitated somehow. Also, it's God's grace. People get all manner of challenges in life. If you have not got one, you don't claim you are the best in terms of being fit. So, this is due to luck and God's care.
"Secondly, self-care matters; in the sense that you do not abuse these substances; in the sense that you keep exercising yourself so that you are fit enough to stand," he says.
He has not just been a medic, however. He has been serving humanity in various capacities.
At UoN, where he joined as an associate professor in 1988 before he rose through the ranks to be a dean, numerous medics have gone through his hands.
When he was the dean of the university's Faculty of Medicine between 1992 and 1996, he is credited with introducing a number of changes, including inauguration of two new faculties in 1995.
Besides, he was the chairman of the Tobacco Control Board from 2008 to the time he retired in August 2017. It is through this post that his board recommended to the Health ministry to ban shisha.
"Shisha is a concoction. Within it, there are aspects of tobacco including nicotine. Within it, there are many other substances which can be abused," Prof Odhiambo explains. "Shisha was catching on as fashionable lifestyle. And everybody was saying, 'If you don't smoke shisha, you're not there.'"
As such, the board made a recommendation to the Health ministry to outlaw the use of shisha at recreational spots.
"As a ministerial board, we advise, we recommend, we support. That's what we did," he says.
Because the then Health cabinet secretary Cleopa Maillu has studied medicine, he reasons, the recommendation was quickly acted on.
"Being a medic, it was probably easier for him to understand and act faster than anybody else," he explains.
When he received the news that Dr Maillu had announced a ban of shisha through a legal notice in the Kenya Gazette, he was elated.
Having studied chest diseases and witnessed them first-hand, he says, tobacco is an enemy of the body that everyone should avoid.
"When I see somebody smoking, I feel bad for them," he says.
He also boils within him when he sees people travelling in moving vehicles without seatbelts, because he knows just how badly a car crash can ruin a person's chest.
"I tell my students when I teach chest injury: 'Don't use seatbelts for the police. Use it for yourself, because it will save your life,'" he says.
He has handled numerous patients with chest injuries from road crashes.
"The lucky ones reach us. The others perish on the roadside," he says. "Seatbelts are lifesavers. Who ever invented the motor vehicle without a wheel? If you're going to be in that vehicle, you're gonna have to go to physics and say there is inertia. As you move, the laws of inertia come to play. So, when you understand the technology of all those, then you understand the technology of seatbelts," he adds.
Then another beep, beep, beep!
The call this time is from someone at the hospital, who wants to know one thing or another.
We have to let go of Prof Odhiambo, much to his relief. Soon, he is out of his daughter's compound, and we can hear him revving away in his old Volvo.
He is a hoarder, this Prof, says his daughter Paula, a communications expert.
He hardly lets go of old items, she says. There are two old cars grounded in his garage and she is silently praying that one of them, a beige pick-up, does not "resurrect" any time soon because it is too damn old.
"I think it is because of the time he grew up. In our generation: If your light bulb is broken, you move out. But if it's working for my dad, he will use it to the end."
Growing up, his daughters Paula and Loi recall, they had to get used to him leaving home at a short notice.
Paula recalls that whenever duty called, he did not think twice about whatever he was doing at home.
"Back then, they had pagers. When the pager beeped, he would rise up and go. He would be like, 'Hey, hey, theatre,' and would go. But it didn't feel like he was ditching us or anything. He just had to go, and we understood," she says.
Did they ever miss his presence? We ask them.
Loi, a writer, says they understood the demands of his profession.
"I never had the feeling of him not being there. It's just that he was busy," she says.
But they reckon that their father's profession made him a different dad. When they used to live in Kileleshwa, for instance, he had a room full of books where he would sometimes retreat to and work in solitude.
The daughters are somehow guilty that none of Prof Odhiambo's children chose a career in medicine, with most of them going for the arts.
"I always looked up to my dad and I thought I wanted to be a doctor. It was just what everybody wanted to become and I had that example in front of me. But then I realised I used to feel really bad for patients, then I felt that was not for me," says Paula.
Then at one point she toyed with the idea of becoming an anaesthetist, on the advice of her cousin, because it just involves "putting people to sleep".
"I told my dad about it and he asked me why. I told him, 'It's very easy; you just put people to sleep.' But he became a little harsh and told me, 'You have to make sure they wake up as well.' That's where the rain began to beat my dream of medicine," she narrates.
But they are in agreement that their father is one of the humblest people they have interacted with. It was until recently, they say, that they learnt that he was Kenya's first heart surgeon.
HIGHLIGHTS OF PROF PETER ODHIAMBO'S LIFE STORY
September 2, 1942: Born in Karachuonyo constituency, Homa Bay County
1949-1956: Student at Gendia Intermediate School, Omboga and Dudi Primary Schools
1957-1960: Student at Kisii High School Form One to Form Four; scores a first division in "O" level exams
1961: Is called to Mang'u High School for Form Five and Six but declines because he has been chosen to specialise in the arts whereas he wants to study sciences
1960-1962: Employee of Kenya Railways
1962-1963: Wins a scholarship from Indian High Commission, goes to the Hindu College in India for "A" levels
1963-1968: Medicine student at University of Calcutta, India; gets distinction in anatomy and in forensic and State medicine
1968: Gets certified as a doctor
1971: Registered with the Kenya Medical Practitioners and Dentists' Board
1971: Intern at Kenyatta National Hospital (KNH)
1971- 1972: Posted to Murang'a District Hospital, as the medical officer in charge of district surgery
1972-1975: Master's student at University of Nairobi (UoN)
1972- 1975: Works as senior house officer at KNH, in charge of orthopaedics, casualty, general surgery, among others
1976: Works at Cardio-Thoracic Surgical Unit of KNH
1976-1977: Research fellow at Guy's Hospital and Charring Cross Hospital in England
1976: Gets certified as a heart surgeon
1984: Listed among "Men of Achievement" by International Biographical Centre in Cambridge, England
1986: Given an award for outstanding contribution in medicine by the Giant Federation of Kenya
1991-2006: Chairs the Board of Governors of Omboga Mixed Secondary School in Homa Bay County
1993: Receives award for distinguished service to cardiology in Africa by the Pan-African Society of Cardiology
1996: Elected the chairman of Kenya Cardiac Society
1998: One of his sons is killed by Flying Squad police outside the post office in Nairobi in what they later say is a case of mistaken identity. The family is later awarded Sh7 million in compensation
1989-1993: Serves as president of the Pan-African Society of Cardiology
2004-2008: Chairs the Cardiac Executive Committee at Mater Hospital
2006: Appointed chairman of Kenya Tobacco Control Alliance
2008-2017: Chairs the Tobacco Control Board
2008: Wins World No-Tobacco Day Award from World Health Organisation for efforts to fight smoking in public
2010: Elected member of the Kenya National Academy of Sciences
2010: Honoured for exemplary contribution to surgical training and service in Kenya by the Surgical Society of Kenya.
2018: Retires from UoN's KNH campus, goes into private practice.
PROF ODHIAMBO RESPONDS TO QUESTIONS
Q: What makes a good heart surgeon?
Commitment, honesty, ethical behaviour. And you must have the skill.
Q: What advice would you give to young surgeons?
I think it is important to train our youngsters to understand what humility means. It does not mean disability when you say you cannot conduct a certain procedure. Don't try to do it if you're not trained. This is human life.
Q: How many are your contemporaries in this field?
I was the first Kenyan heart surgeon, then we trained two immediately after — from 1981 to 1984. Those are three. Another one came in 1987, another one 1988. We are now about 15.
Q: How would you introduce yourself to someone who doesn't know you?
I'm a professor of thoracic an cardiovascular surgery, based, until recently, at the UoN on the KNH campus. I'm a product of four continents: Asia, Africa, Europe and North America.
Q: There is the case of your son who was shot near Nairobi's post office in 1998 by Flying Squad police. I read that your family was awarded Sh7 million. Did you receive the money?
Yes. The Sh7m was remitted and lawyer took a chunk. It was like a murder case, anyway, but these were Flying Squad policemen. In the end, they were convicted. We said, 'We don't need any capital punishment — hanging and what-have-you — because this was blood shed and we are not going to shed blood again.' So, they were given that mitigated thing. They also said they were on duty; there had been some carjacking report, all manner of excuses. Later on they said mistaken identity. It was bitter.
Q: What are we doing as Kenyans that is messing up our hearts?
Smoking, diet, fat, nyama choma and everything else that messes the system. The environment also has the stress.
It can give you a blood pressure issue. So, what are Kenyans doing to themselves? Lifestyle abuse.
That has brought me even to a level where I'm talking of preventive surgeries.
Why do I have to leave this to go and control tobacco? It's because of these dangers.
How many lungs have I removed to just see people smoking without cautioning, without agitating, without actively blocking that process? Preventive surgery means a surgeon coming out of the theatre to educate; to advocate; to agitate as an activist.
Q: What is the nature of the surgeries you do?
There are general thoracic procedures that include treating the lungs, oesophagus and other related organs. Then there are vascular procedures relating to arteries and veins.
These will include possible amputations if the arteries are too blocked or dried up. Then there is heart surgery.
Q: Between 1963 and 1968 when you were studying in India, was there a Kenyan university in Kenya that was offering medicine?
No. All along, up to about mid 1960s, everybody went to Makerere. This was the East African institution. Kenyan programmes were planned and started on July 3, 1967. That's when the medical school at UoN started.


[ad_2]
Public officers above 58 years and with pre-existing conditions told to work from home: The Standard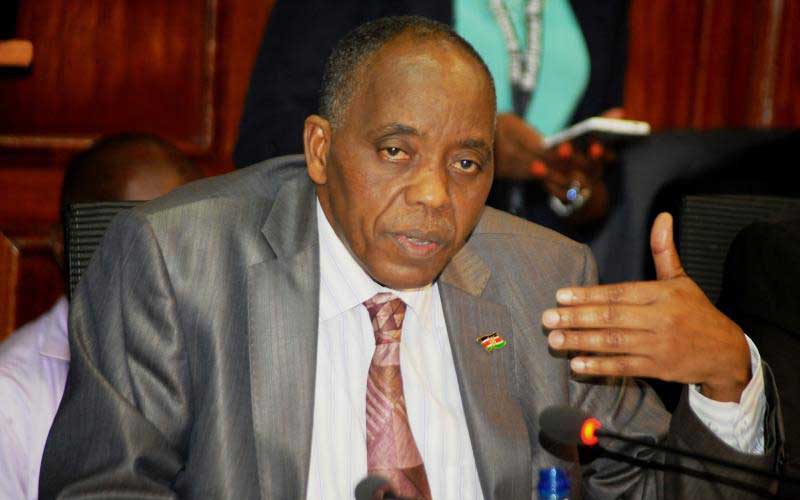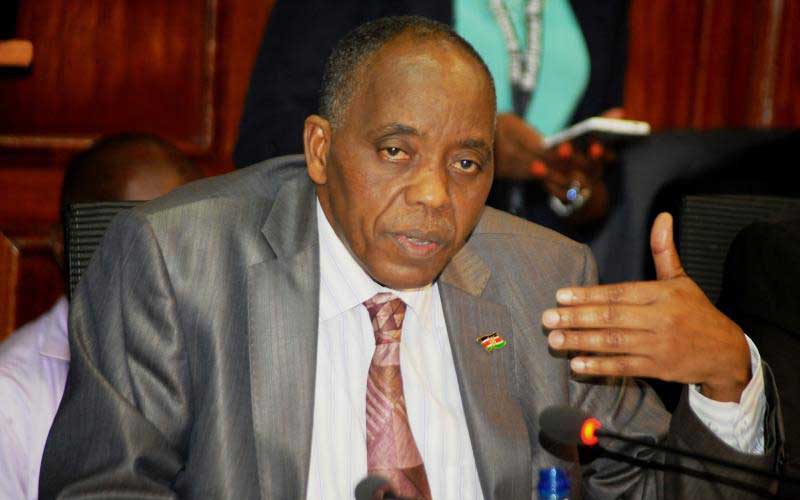 Head of Public Service Joseph Kinyua. [File, Standard]
In a document from Head of Public Service, Joseph Kinyua new measure have been outlined to curb the bulging spread of covid-19. Public officers with underlying health conditions and those who are over 58 years -a group that experts have classified as most vulnerable to the virus will be required to execute their duties from home.
However, the new rule excluded personnel in the security sector and other critical and essential services.
"All State and public officers with pre-existing medical conditions and/or aged 58 years and above serving in CSG5 (job group 'S') and below or their equivalents should forthwith work from home," read the document," read the document.
To ensure that those working from home deliver, the Public Service directs that there be clear assignments and targets tasked for the period designated and a clear reporting line to monitor and review work done.
SEE ALSO: Thinking inside the cardboard box for post-lockdown work stations
Others measures outlined in the document include the provision of personal protective equipment to staff, provision of sanitizers and access to washing facilities fitted with soap and water, temperature checks for all staff and clients entering public offices regular fumigation of office premises and vehicles and minimizing of visitors except by prior appointments.
Officers who contract the virus and come back to work after quarantine or isolation period will be required to follow specific directives such as obtaining clearance from the isolation facility certified by the designated persons indicating that the public officer is free and safe from Covid-19. The officer will also be required to stay away from duty station for a period of seven days after the date of medical certification.
"The period a public officer spends in quarantine or isolation due to Covid-19, shall be treated as sick leave and shall be subject to the Provisions of the Human Resource Policy and procedures Manual for the Public Service(May,2016)," read the document.
The service has also made discrimination and stigmatization an offence and has guaranteed those affected with the virus to receive adequate access to mental health and psychosocial supported offered by the government.
The new directives targeting the Public Services come at a time when Kenyans have increasingly shown lack of strict observance of the issued guidelines even as the number of positive Covid-19 cases skyrocket to 13,771 and leaving 238 dead as of today.
SEE ALSO: Working from home could be blessing in disguise for persons with disabilities
Principal Secretaries/ Accounting Officers will be personally responsible for effective enforcement and compliance of the current guidelines and any future directives issued to mitigate the spread of Covid-19.
Uhuru convenes summit to review rising Covid-19 cases: The Standard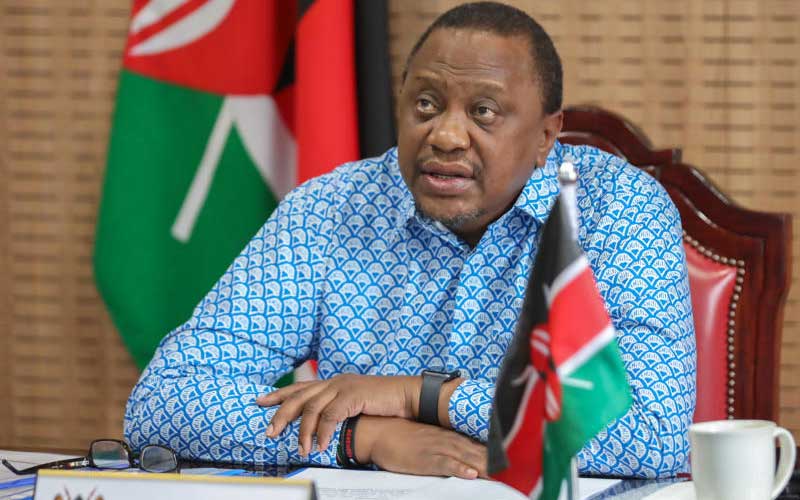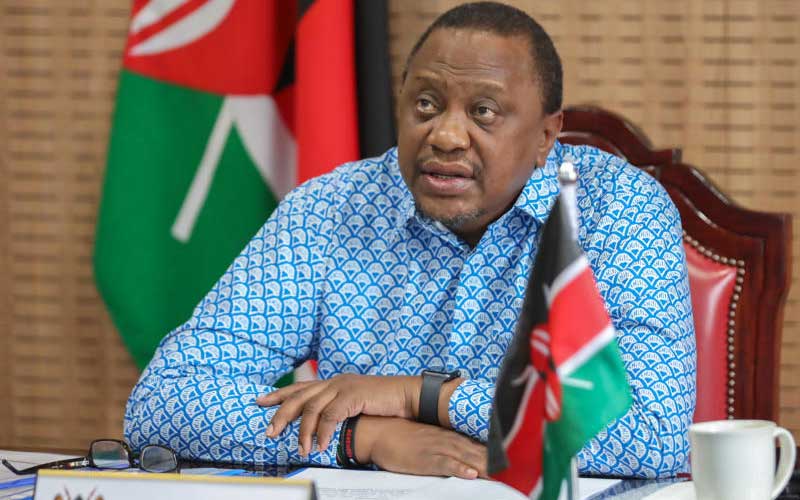 President Uhuru Kenyatta (pictured) will on Friday, July 24, meet governors following the ballooning Covid-19 infections in recent days.
The session will among other things review the efficacy of the containment measures in place and review the impact of the phased easing of the restrictions, State House said in a statement.
This story is being updated.
SEE ALSO: Sakaja resigns from Covid-19 Senate committee, in court tomorrow
Drastic life changes affecting mental health
Kenya has been ranked 6th among African countries with the highest cases of depression, this has triggered anxiety by the World Health Organization (WHO), with 1.9 million people suffering from a form of mental conditions such as depression, substance abuse.
Globally, one in four people is affected by mental or neurological disorders at some point in their lives, this is according to the WHO.
Currently, around 450 million people suffer from such conditions, placing mental disorders among the leading causes of ill-health and disability worldwide.
The pandemic has also been known to cause significant distress, mostly affecting the state of one's mental well-being.
Get breaking news on your Mobile as-it-happens. SMS 'NEWS' to 20153

With the spread of the COVID-19 pandemic attributed to the novel Coronavirus disease, millions have been affected globally with over 14 million infections and half a million deaths as to date. This has brought about uncertainty coupled with difficult situations, including job loss and the risk of contracting the deadly virus.
In Kenya the first Coronavirus case was reported in Nairobi by the Ministry of Health on the 12th March 2020.  It was not until the government put in place precautionary measures including a curfew and lockdown (the latter having being lifted) due to an increase in the number of infections that people began feeling its effect both economically and socially.
A study by Dr. Habil Otanga,  a Lecturer at the University of Nairobi, Department of Psychology says  that such measures can in turn lead to surge in mental related illnesses including depression, feelings of confusion, anger and fear, and even substance abuse. It also brings with it a sense of boredom, loneliness, anger, isolation and frustration. In the post-quarantine/isolation period, loss of employment due to the depressed economy and the stigma around the disease are also likely to lead to mental health problems.
The Kenya National Bureau of Statistics (KNBS) states that at least 300,000 Kenyans have lost their jobs due to the Coronavirus pandemic between the period of January and March this year.
KNBC noted that the number of employed Kenyans plunged to 17.8 million as of March from 18.1 million people as compared to last year in December. The Report states that the unemployment rate in Kenya stands at 13.7 per cent as of March this year while it stood 12.4 per cent in December 2019.
Mama T (not her real name) is among millions of Kenyans who have been affected by containment measures put in place to curb the spread of the virus, either by losing their source of income or having to work under tough guidelines put in place by the MOH.
As young mother and an event organizer, she has found it hard to explain to her children why they cannot go to school or socialize freely with their peers as before.
"Sometimes it gets difficult as they do not understand what is happening due to their age, this at times becomes hard on me as they often think I am punishing them,"
Her contract was put on hold as no event or public gatherings can take place due to the pandemic. This has brought other challenges along with it, as she has to find means of fending for her family expenditures that including rent and food.
"I often wake up in the middle of the night with worries about my next move as the pandemic does not exhibit any signs of easing up," she says. She adds that she has been forced to sort for manual jobs to keep her family afloat.
Ms. Mary Wahome, a Counseling Psychologist and Programs Director at 'The Reason to Hope,' in Karen, Nairobi says that such kind of drastic life changes have an adverse effect on one's mental status including their family members and if not addressed early can lead to depression among other issues.
"We have had cases of people indulging in substance abuse to deal with the uncertainty and stress brought about by the pandemic, this in turn leads to dependence and also domestic abuse,"
Sam Njoroge , a waiter at a local hotel in Kiambu, has found himself indulging in substance abuse due to challenges he is facing after the hotel he was working in was closed down as it has not yet met the standards required by the MOH to open.
"My day starts at 6am where I go to a local pub, here I can get a drink for as little as Sh30, It makes me suppress the frustration I feel." he says.
Sam is among the many who have found themselves in the same predicament and resulted to substance abuse finding ways to beat strict measures put in place by the government on the sale of alcohol so as to cope.
Mary says, situations like Sam's are dangerous and if not addressed early can lead to serious complications, including addiction and dependency, violent behavior and also early death due to health complications.
She has, however, lauded the government for encouraging mental wellness and also launching the Psychological First Aid (PFA) guide in the wake of the virus putting emphasis on the three action principal of look, listen and link. "When we follow this it will be easy to identify an individual in distress and also offer assistance".
Mary has urged anyone feeling the weight of the virus taking a toll on them not to hesitate but look for someone to talk to.
"You should not only seek help from a specialist but also talk to a friend, let them know what you are undergoing and how you feel, this will help ease their emotional stress and also find ways of dealing with the situation they are facing," She added
Mary continued to stress on the need to perform frequent body exercises as a form of stress relief, reading and also taking advantage of this unfortunate COVID-19 period to engage in hobbies and talent development.
"Let people take this as an opportunity to kip fit, get in touch with one's inner self and  also engage in   reading that would  help expand their knowledge.