South Sudan surgeon wins UN prize for treating war-hit refugees
A South
Sudanese surgeon, who has spent two decades helping the sick and
injured in the war-torn east African nation, was on Tuesday
announced the winner of a UN prize for treating tens of
thousands of people forced to flee violence and persecution.
Evan Atar Adaha – a 52-year-old doctor who runs the only
hospital in northeastern Maban county – was given the 2018
Nansen Refugee Award for his "humanity and selflessness" where
he often risked his safety to serve others, the UN said.
"I feel very humbled. I hope this award can help draw
attention to the plight of refugees especially here in Africa
where they are often forgotten about," Adaha told the Thomson
Reuters Foundation in an interview.
"You may hear and read about them, but it's only when you
are face-to-face with people who have left everything and are
sick with malaria, or are malnourished, or have a bullet wound
that you realise how desperate the need for help is."
Nansen Refugee Awardees are recognised by the UN refugee
agency (UNHCR) for dedicating their time to help people forced
from their homes. Former awardees include Eleanor Roosevelt and
Luciano Pavarotti.
South Sudan, the world's youngest country, has been ravaged
by civil war since 2013 after clashes erupted between troops
loyal to President Salva Kiir and his former deputy Riek Machar.
The government recently signed a peace agreement with
rebels, but the five-year-long war has had a devastating impact.
At least 50,000 people have been killed and one in three
South Sudanese have been uprooted from their homes. The country
also hosts around 300,000 refugees fleeing violence in
neighbouring Sudan, according to the UN.
Adaha, known locally as Dr Atar, has been running Maban
hospital – which was once an abandoned health clinic – in the
northeastern town of Bunj since 2011.
When he first arrived, he said there was no operating
theatre and he had to stack tables to create a work area.
Over the years, he has transformed the hospital and created
a maternity ward and nutrition centre, as well as training young
people as nurses and midwives.
The 120-bed hospital now serves around 200,000 people living
in Maban county – 70 percent of whom are refugees from Sudan –
and conducts about 60 operations weekly but under very difficult
circumstances.
Adaha said the only x-ray machine is broken, the operating
theatre has only one light, and electricity is provided by
generators that often break down.
Although the hospital receives support from UNHCR, Adaha
said a lack of funds remains his biggest challenge to treating
everyone who needs help.
"In the hospital, we will treat anyone. It doesn't matter if
you are a rebel, government soldier, refugee or a local person.
We have pregnant women, malnourished children and even people
who are wounded by bullets," Adaha said.
"The one rule we have is that no weapons are allowed in the
hospital. If you bring a weapon, then we will not treat you.
Sometimes it is difficult, but most people now agree."
The Nansen Refugee Award ceremony takes place on October 1 in
Geneva, and the winner will receive $150,000 to fund a project
complementing their work.
TENDER NO. 28/KBC/2020-2021 FENCING OF KENYA BROADCASTING CORPORATION'S PARCEL OF LAND IN NYALENDA (KISUMU). – KBC
Follow us on Social Media
Suluhu: Closer ties for Kenya and Tanzania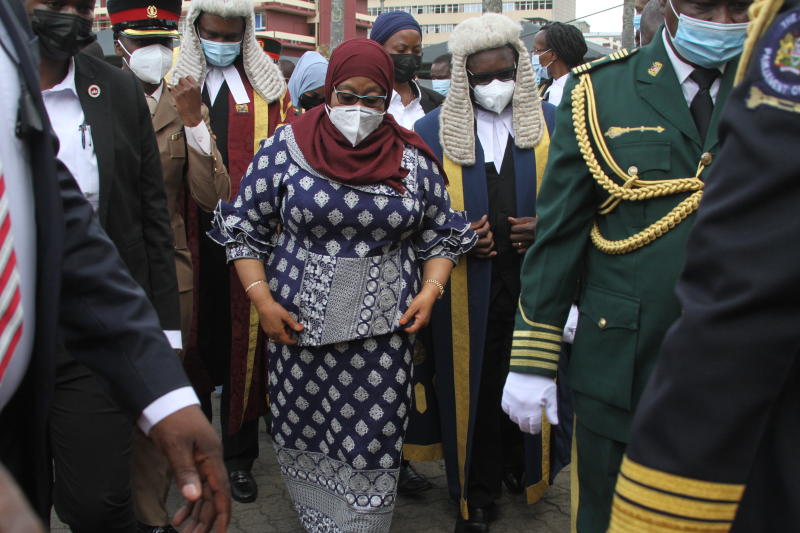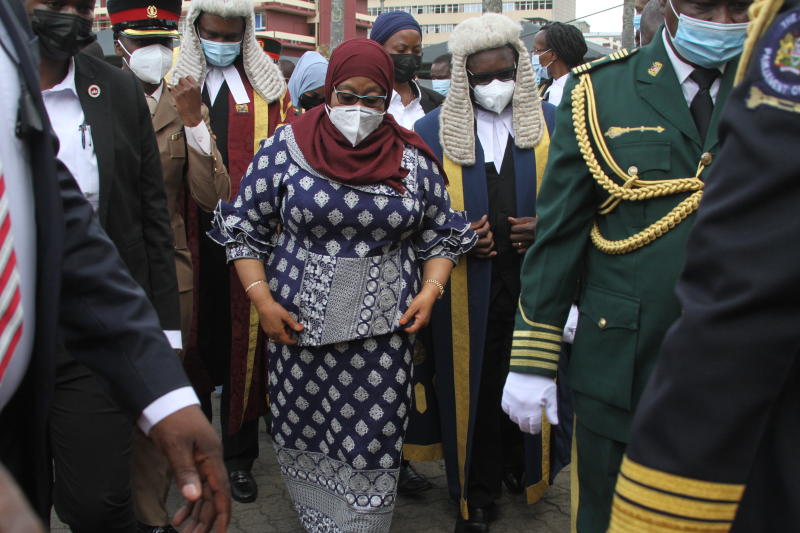 ?President Samia Suluhu's address to Parliament was a masterclass in charm, punctuated by periodic applause and stomping of feet by Kenyan lawmakers.
Covid-19 deaths, hospitalizations soar among youth in Americas – KBC
Hospitalizations and deaths of younger people are surging as the COVID-19 pandemic accelerates across Latin America and the Caribbean, Pan American Health Organization (PAHO) Director Carissa Etienne said on Wednesday.
"Adults of all ages – including young people – are becoming seriously ill. Many of them are dying," Etienne said at her daily press briefing as quoted in a PAHO release.
In Brazil, mortality rates doubled among those younger than 39, quadrupled among those in their 40s, and tripled for those in their 50s, between December 2020 and March 2021, she said.
"For much of the pandemic, our hospitals were filled with elderly COVID patients, many of whom had pre-existing conditions that made them more susceptible to severe disease," Etienne said. "But look around intensive care units across our region today. You'll see they're filled not only with elderly patients, but also with younger people."
Get breaking news on your Mobile as-it-happens. SMS 'NEWS' to 20153

Etienne urged hospitals in the region to increase the size of intensive care units (ICU) in anticipation that the trend will continue, while warning that expansion of ICUs cannot continue indefinitely.
As a result, she urged nations to double down on prevention measures such as lockdowns and facemasks.
Tell Us What You Think