Soon you will pay tax for downloading apps : The Standard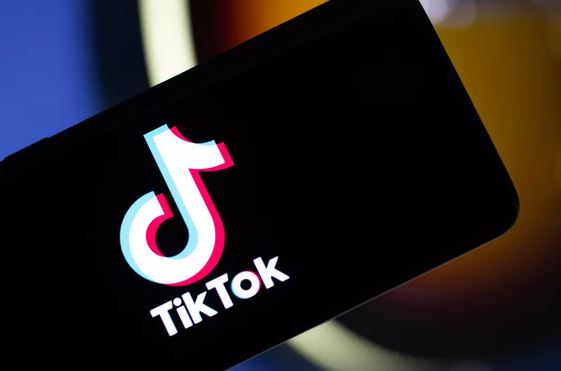 Sci & Tech
The tax proposal in Kenya's digital market space is likely to influence the adoption of technology in the coming years if adopted.
The tax proposal in Kenya's digital market space is likely to influence the adoption of technology in the coming years if adopted.
The Kenya Revenue Authority has sent an invite to the public for comments on the changes seeking to introduce taxes on downloadable digital content including e-books, movies, and mobile applications.
Taxable supplies to be made through a digital marketplace shall include electronic services under section 8 (3) of the act and subscription-based media including news, magazines, journals, streaming of TV shows and music, podcasts, and online gaming.
The proposal states that a digital market place supply shall be deemed to have been made in Kenya where the recipient of the supply is in Kenya, the payment proxy including credit card information and bank account details of the recipient of the digital supplies is in Kenya; or the residence proxy including the billing or home address or access proxy including Internet Proxy address, mobile country code of SIM card of the recipient is in Kenya.
SEE ALSO: Bailout will save manufactures from virus shocks
"Following the amendments to the VAT Act, 2013 by the Finance Act, 2019, clarifying that VAT applies to supplies made through a digital marketplace, the Kenya Revenue Authority would like to inform members of the public that the draft value-added tax (digital market place supply) regulations, 2020 have been developed and are currently hosted on the Kenya Revenue Authority website."
"To ensure wide consultation and public participation we invite sector players, tax professionals and members of the public to submit their comments on the draft regulations before June 15."
List of areas targeted for taxation
Software programs including downloading of software, drivers, website filters and firewalls;

Electronic data management including website hosting, online data warehousing, file-sharing, and cloud storage services.

Supply of music, films, and games

Supply of search-engine and automated helpdesk services including supply of customized search-engine services

Tickets bought for live events, theaters, restaurants, etc. purchased through the internet

Supply of distance teaching via pre-recorded medium or e-learning including the supply of online courses and training

Supply of digital content for listening, viewing or playing on any audio, visual or digital media

Supply of services on online marketplaces that links the supplier to the recipient, including transport hailing platforms

Any other digital marketplace supply as may be determined by the Commissioner.
If adopted, a person supplying taxable services through a digital marketplace shall be required to register for VAT in Kenya where the digital marketplace supplies are supplied by a person from a place of export country to a recipient in Kenya in a business to consumer transaction.
Comments
comments
Stima Sacco picks insider for acting MD
Stima Sacco picks insider for acting MD
Friday, July 10, 2020 3:47

By BONFACE OTIENO
Stima Sacco has appointed Gamaliel Hassan as acting chief executive following the expiry of the term of its managing director Chris Useki.
Mr Hassan is the chief manager for strategy and business.
Mr Useki served in an acting capacity from October 2016 when the former boss Paul Wambua resigned until his appointment was in August 2017.
"I took over as the acting chief executive at Stima Sacco on July 3, following the expiry of the term of Mr Useki last month," said Mr Hassan in an interview with the Business Daily Thursday.
Mr Hassan, a certified public accountant will double as the chief manager strategy and business.
The 131,616-member sacco grew its net income in 2019 by 3.9 percent to Sh881.6 million compared to Sh848.8 million in the previous year.
Turnover grew 22 percent to Sh5.63 billion in 2019 up from Sh4.60 billion in 2018.
Lending increased by 15 percent from Sh24.94 billion to Sh28.62 billion.
Comments
comments
Corona dims Kenya Power's Sh5bn in four-month sales
Corona dims Kenya Power's Sh5bn in four-month sales
Friday, July 10, 2020 3:46

Kenya Power #ticker:KPLC lost Sh5.6 billion in electricity sales, equivalent to about 5.5 per cent of its full year in the four months to June, citing reduced electricity consumption due to coronavirus control measures
The electricity distributor attributed the loss to the Covid-19 restrictions that have seen businesses cut down their activities in response to the pandemic.
The firm has already issued its third profit warning in a row, meaning the utility's net earnings will decline by at least 25 per cent of last year's profit of Sh262 million — which was the worst in 16 years.
The Sh5.6 billion is equivalent to about five per cent of its full year sales of Sh112 billion at the end of June.
Energy Cabinet secretary Charles Keter told the Senate Committee on Energy that the widespread interruption of commercial and industrial operations has hit electricity consumption.
"Between March and June 2020, electricity consumption declined by about 14.8 per cent corresponding to a decrease in energy consumption by about 341 GWh.
"Consequently, electricity sales revenue reduced by about Sh5.6 billion," Mr Keter said during a virtual meeting chaired by Nyeri Senator Ephraim Maina.
He said out of Kenya Power's 7.1 million customer base, six million are domestic customers consuming less than 100 units or Sh200 per month worth of electricity.
"In the months of March to June, we witnessed increase in electricity consumption of five per cent of domestic customers constituting six million. This in terms of revenue is about less than 10 per cent. About 90 per cent of Kenya Power revenue is from one million customers who are heavy commercial and SMEs," said Mr Keter.
"Kenya Power revenue is from one million customers who are heavy commercial and SMEs."
The State has banned public gatherings, closed bars and schools and imposed a 9pm-4am curfew, which was previously longer, starting from dusk to dawn until June 6 when it was reviewed.
Comments
comments
What's required for Kenya's new normal under Covid-19
What's required for Kenya's new normal under Covid-19
Friday, July 10, 2020 3:39

By DENNIS KABAARA
The partial lockdown has been lifted in Nairobi, Mombasa and Mandera, although the nationwide dusk to dawn curfew remains. Church is back, so there's no further need to summon church leaders to personal residences. Bars, politics and other socials remain closed for now. This we all learnt on July 6.
The next day, we were advised about a "lost academic year"; 2020 has been deleted from the school calendar, which now resumes in 2021. July 7 was also our 30th remembrance of "Saba Saba" Day, a particular significant milestone in the push for Kenya's Second Liberation. Our leaders have forgotten. Our love of "colonial-like status quo" is designed not to learn from history, but to repeat its errors.
Which is why, on the self-same July 7 liberation day, we were informed that Government deemed it fit to return to "business as usual" with a Zoom meeting in which President Uhuru Kenyatta outlined government development priorities for the 2020/21 fiscal year, emphasized the completion of projects and programmes as a performance metric for ministers and their assorted secretaries, talked big about "Build Kenya, Buy Kenya" and the settlement of pending bills, and, for the umpteenth time, warned officials against corruption and malfeasance. Like Covid-19 never happened, or isn't happening.
Consider this further. Pending bills (in many cases for unnecessary, or non-priority work) are a first charge on Ministerial Budgets (as is the bloated payroll). The conflation of projects and programmes consistently reflects an illogical government ignorance that projects must be located in programmes (they are not equal); SGR and Galana-Kulalu exemplify the disastrous exceptions to this rule.
The real tragedy of Monday's "reopening of the economy" is that it seems not to reflect on the quiet time we have had, and the moment we now have to reimagine and reshape Kenya. Fellow columnist Mike Eldon brilliantly captured our need for a new vision in his Thursday July 9 piece, concluding with an invitation for some thoughts on a "New Kenya".
While some felt that the President threw Kenyans "under the bus" with his "you're on your own" Monday address, one imagines he's also had a Covid-19 epiphany about real people, not inanimate toys we can't eat, or tools that won't teach or treat us without human intervention. Put differently, it isn't just Covid-19, but Kenya that needs a more human "whole of society" view of the future.
Knowing we're not getting back to normal any time this year, what should we be thinking about in terms of a "New Kenya for the People"? And please, not that BBI aka "Big Baron Interests". Allow me to revert to my time-worn "household/family" framework – what do Kenyan families want?
First, food. Kenya now has more pages of written paper on agricultural strategy than the sacks of maize in National Cereals and Produce Board (NCPB) stores. Agriculture is a county function that is plagued by national interference. How do we get everyone who's escaped Nairobi following the "reopening" to get back to farming? Or everyone remaining in Nairobi (and other urban places) to embrace "urban agro"? How do we make livestock clean, competitive and exportable? Think mindset change: not the right to be fed (a subsistence attitude) to the right to food (a market attitude); and then the ability to make money from food.
Second, basic rights. Take these four from Article 43. Education. Health. Shelter. Water and Sanitation. Where's the "whole of society" vision on education (life skills, skills for life, knowledge itself) beyond buildings and BOMs, that doesn't panic us when, like now, schools are closed for the rest of the year?
Remember Bill Gates taking about "banking without banks"? Well, what about health without hospitals, plus e-Health and tele-medicine? Or next-gen housing as a WFH (work from home) space? What of integrated water and sanitation in a recycling perspective?
Mindset change again: Not the right to be educated, but to an education. Not the right to be healthy, but to health as a function of lifestyles and living conditions, like water and sanitation. Not simply in Nairobi or Mombasa, but everywhere. Our shortcut mentality has corrupted us towards a scramble for equal outcomes for a few in certain areas, rather than equal opportunity for all, everywhere.
Third, access to assets and income opportunities. This is where we don't get it. Opportunities lie in counties, but only a few have focused on their economic sectors (trade, tourism, industry, including agro-processing), having prioritized health and roads. Everyone's building jua kali, shoe shiner and boda boda sheds, but where are our R&D and innovation centres in counties or regional blocs? Where are people innovating on product or service design, offering or customer experiences?
Finally, participatory governance, and security and safety at a family level. How can we better offer citizen voice outside elections, and what is the role of the state in keeping us safe and secure in public places and private spaces? How do we improve human security conditions at the family level?
Many questions, and this is the moment to ask them. BBI was supposed to create our new normal. It hasn't. Maybe Covid-19 might, if we think of Monday's "reopening" as the beginning of the future.
After all, "it's the people, stupid!"
Comments
comments