Sokowatch Raises $14 Million in Series A Funding
Kenya's e-commerce platform, Sokowatch, has raised $14 million in its series A funding. Investors who took part in the funding are Quona Capital, Amplo, Breyer Capital, Vertex Ventures, Timon Capital and 4DX Ventures.
According to the firm, they will use the funding to digitize Africa's business-to-business (B2B) supply chain. This will include broadening their client services, transitioning from working-capital to data-analytics.
Sokowatch enables informal retailers to order products at any time via SMS or the mobile app with same day delivery to their store. Leveraging historic purchasing data of retailers, the company is able to provide them with access to credit and other financial services.
Furthermore, it maintains a fleet of vehicles, primarily three-wheel tuk tuks, for delivery. It is operational in Kenya, Uganda, Tanzania and Rwanda. It serves over 15,000 small retailers across the regions.
See Also:
Comments
comments
NTSA plans mandatory cashless fare payment: The Standard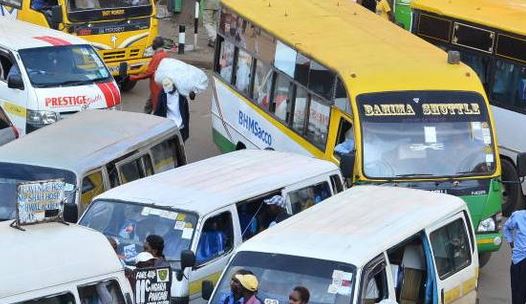 Sci & Tech
It will soon be illegal to pay bus fare with cash as the government makes another attempt at digitizing payments in the Sh200billion matatu sector.
It will soon be illegal to pay bus fare with cash as the government makes another attempt at digitizing payments in the Sh200billion matatu sector.
The National Transport and Safety Authority, NTSA has begun the work of registering service providers to offer cashless payment systems to matatu operators across the country.
The move comes even as new infections for the COVID 19 coronavirus continue to be recorded with the NTSA looking to launch a contact tracing app with the new regulations.
"Pursuant to section 30(2) of the NTSA Act, 2012, the authority plans to introduce mandatory use of cashless payment for all public service vehicles (PSV),' said the NTSA in a public notice.
SEE ALSO: NTSA warns against 'wide-load' sign display on vehicles
"The cashless payment system will also provide a platform for deployment of an effective contact tracing (passenger manifest) application to support the government's effort in addressing the coronavirus pandemic," said the notice.
Contact tracing apps use Bluetooth technology to notify smartphone users when they are in the vicinity of someone who has been exposed to COVID 19.
Several governments across the world including China, South Korea, and Germany have developed nation-wide contact tracing apps as a means of fighting the spread of the virus even as experts caution about their effectiveness.
"Unfortunately, the science of how COVID-19 transmits remains unsettled, as is often the case in emergent epidemics," said Sean McDonald, a policy analyst at the Center for International Governance. "As a result, contact tracers are left casting a wide net."
"In countries where new technology for contact tracing has been employed with some success, such as in South Korea and Singapore, this technology is mostly experimental and in addition to work carried out by human contact tracers," explains McDonald.
SEE ALSO: Be careful before pasting the wide-load sign on your vehicle
The rollout of a contact-tracing app by the NTSA is likely to raise questions over the state agency's capacity to manage a complex system with significant implications to Kenyans' personal data.
In February the NTSA was accused of overstepping its mandate through the draft Operation of Digital Hailing Operators Regulations, 2019.
Among the proposals in the new law was to have taxi-hailing operators like Uber, Little and Taxify submit to NTSA a list of all the drivers on their staff as well as a data security policy that ensures protection of the drivers' and passengers' personal information.
According to data from the Kenya National Bureau of Statistics, KNBS, the number of 14-seater matatus in the country last year stood at 47,183, with mini-buses (15-33 seater) and buses (34 and above seaters) standing at 8,969 and 7,786 respectively.
Matatu Owners Association boss Samuel Kimutai welcomed the move to make cashless payments mandatory saying the government should first consult sector players and develop a robust legislative framework.
SEE ALSO: Thousands of new vehicles stuck in Mombasa due to Covid-19 shutdown
"We have tried this in the past but there was no proper legislative policy to support our efforts," said Mr. Kimutai. "Matatu owners lose the most from corruption in the sector. We need to be included in the discussions to ensure we have competent service provides who will not take exorbitant commissions."
Comments
comments
Over 150,000 jobs at stake if Treasury effects proposed changes on recoverable excise duty – KBL
NAIROBI, Kenya, Jun 3 – Kenya Breweries Limited has petitioned the National Treasury to delete the proposed reduction on excise duty remission from 80 percent to 60 percent.
In a letter addressed to the Ministry's Cabinet Secretary Ukur Yatani, KBL wants Treasury to let the excise duty remain unchanged, as per the current legal notice 52 of 2017.
KBL Managing Director Jane Karuku said the proposal to reduce excise duty remission has a net negative impact of Sh16.5 billion annually to the keg value chain.
Karuku said it will also lead to total direct job losses of over 150,000.
The losses, according to Karuku, exclude the impact of Covid-19, which has seen the 100 percent collapse of the Keg beer trade, with massive losses in revenue for both government and KBL.
"With the reduction in remission to 60 percent post Covid-19, we estimate the demand for Keg beer, which is made exclusively from Sorghum grain, will drop by 84 percent, from pre Covid-19 FY 2019/20 annual projection of 3.7million hectolitres to a post covid-19 FY2020/21 volume of 0.6 million hectolitres. The reduction will be due to excise-driven increase in the price of a single 300ml serve of Keg beer by 35 percent of Sh10 from an effective consumer price of Sh28.50 to Sh38.50."
The company says in addition, the levels of illicit have been much higher than the pre-Covid levels of 44 percent with the closure of bars and no take away keg beer alternative.
"We understand the need for government to recoup some of the loss in revenue due to tax measures taken by cushion Kenyans from the economic losses from covid-19 pandemic. However, this measure will be more costly to all stakeholders without any commensurate benefits to any of them. Therefore, we submit that this proposal be deleted," the Managing Director said.
KBL's Sh14 billion Keg plant in Kisumu remains closed since 23rd March 2020 due to closure of bars and the fact that Keg has no take home option.
According to the company this has led to 100 percent collapse of the Keg value chain with increase rate of unemployment among women and hundreds of thousands of youth who benefit from it.
The impact of the collapse has been manifested in the unprecedented increased incidents of illicit brew consumption.
Additionall, Karuku said this will only get worse with excise-led increased Keg beer prices once bars are reopened since low income consumers who survive on daily wage and look for alternative to informal sources of alcohol are severely affect. She added that some have resulted to consumption of illicit brew and surrogate alternatives such as hand sanitisers.
Treasury slashed the remission of excise duty targeting beer made from sorghum, millet, cassava or any other product made in Kenya from 80 percent to 60 percent.
On 29th May 2020, the National Treasury and Planning posted an online public notice, inviting comments on the draft Excise Duty (Remission of Excise Duty) (Amendment) Regulations, 2020.
The regulation is proposing to amend Regulation 2 of the Excise Duty (Remission of Excise Duty) Regulations, 2017 as follows: – "deleting the words "eighty percent" appearing in paragraph (1) and substituting therefore the words "sixty percent".
Comments
comments
Exclusive: Huawei hid business operation in Iran after Reuters reported links to CFO: The Standard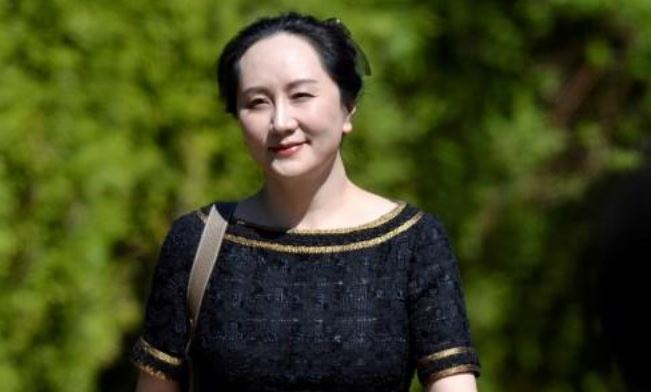 Sci & Tech
China's Huawei Technologies acted to cover up its relationship with a firm that had tried to sell prohibited U.S. computer gear to Iran, after Reuters in 2013 reported deep links between the firm and the telecom-equipment giant's chief financial officer, newly obtained internal Huawei documents show.
Huawei has long described the firm – Skycom Tech Co Ltd – as a separate local business partner in Iran. Now, documents obtained by Reuters show how the Chinese tech titan effectively controlled Skycom. The documents, reported here for the first time, are part of a trove of internal Huawei and Skycom Iran-related business records – including memos, letters and contractual agreements – that Reuters has reviewed.
One document described how Huawei scrambled in early 2013 to try to "separate" itself from Skycom out of concern over trade sanctions on Tehran. To that end, this and other documents show, Huawei took a series of actions – including changing the managers of Skycom, shutting down Skycom's Tehran office and forming another business in Iran to take over tens of millions of dollars worth of Skycom contracts.
The revelations in the new documents could buttress a high-profile criminal case being pursued by U.S. authorities against Huawei and its chief financial officer, Meng Wanzhou, who is also the daughter of Huawei's founder. The United States has been trying to get Meng extradited from Canada, where she was arrested in December 2018. A Canadian judge last week allowed the case to continue, rejecting defense arguments that the U.S. charges against Meng do not constitute crimes in Canada.
SEE ALSO: China tells US to stop 'unreasonable suppression' of Huawei
A U.S. indictment alleges that Huawei and Meng participated in a fraudulent scheme to obtain prohibited U.S. goods and technology for Huawei's Iran-based business via Skycom, and move money out of Iran by deceiving a major bank. The indictment alleges that Skycom was an "unofficial subsidiary" of Huawei, not a local partner.
Huawei and Meng have denied the criminal charges, which include bank fraud, wire fraud and other allegations. Skycom, which was registered in Hong Kong and was dissolved in 2017, is also a defendant. At one point, Huawei was a shareholder in Skycom but, according to corporate filings, sold its stake more than a decade ago.
The newly obtained documents appear to undermine Huawei's claims that Skycom was just a business partner. They offer a behind-the-scenes look at some of what transpired at the two companies inside Iran seven years ago and how intertwined the companies were. The documents are variously written in English, Chinese and Farsi.
Huawei declined to comment for this story.
China's foreign ministry said the United States was politicizing economic and trade issues, which is not in the interest of Chinese or American firms. "We urge the United States to immediately stop its unreasonable suppression of Chinese firms including Huawei," it said. It referred specific questions about this story to Huawei.
SEE ALSO: ICT critical in Covid-19 war, next phase for humanity
'NORMAL BUSINESS PARTNERSHIP'
Reuters reported in March that Huawei had produced internal company records in 2010, including two packing lists, that showed it was directly involved in sending prohibited U.S. computer equipment to Iran. Huawei declined to comment on that story, citing ongoing legal proceedings.
The newly obtained documents show that Huawei's efforts to obscure its relationship with Skycom began after Reuters reported in December 2012 that Skycom had offered to sell at least 1.3 million euros worth of embargoed Hewlett-Packard computer equipment to Iran's largest mobile-phone operator in late 2010. In January 2013, a second Reuters report described how Huawei had close financial ties and other links to Skycom, including the fact that Meng had served on Skycom's board of directors between February 2008 and April 2009.
Comments
comments