Slow road construction to Lamu likely to delay full usage of port
Slow road construction to Lamu likely to delay full usage of port
Wednesday, November 13, 2019 14:57

By ANTHONY KITIMO
The delay in the construction of highway infrastructure to feed and evacuate cargo from the new Lamu Port, which is far from ready, might delay the commissioning of the second Kenyan port.
The progress of the construction of the 135-kilometre Lamu-Garsen road, which was awarded to H-Young Contractors in 2016, has been slow with President Uhuru Kenyatta recently making an abrupt visit and insisting on the completion of the road before the launch of the port.
During the awarding of the Sh10.4 billion tender, the contractor requested for security prompting the government to deploy Kenya Defense Forces and a special police unit to provide a safe environment for the workers.
The delay of the road — with Kenya Ports Authority (KPA) completing a Sh48 billion dockside project at the port of Lamu in Kililani — has exposed a mismatch of project planning and implementation.
The KPA intends to use the first berth for transshipment until 2022 when rail and road infrastructure is set to be fully completed to haul cargo to neighbouring countries.
KPA head of container operations Edward Opiyo in an earlier statement said they intend to use Lamu Port for transshipment due to lack of laid-down infrastructure.
"We expect to officially launch the first Lamu Port berth this year but it will for transshipment and we expect to add the number of the transshipment cargo and ultimate profits of KPA," said Mr Opiyo.
He added, "KPA shall increase its profit if transshipment increases since we earn double fees per cargo unlike transit."
Lamu Port, which is under the ambitious Sh2.5 trillion Lamu Port-South Sudan-Ethiopia Transport (Lapsset) corridor project once it starts its operations, will host first mother ship with close to 10,000 twenty-foot equivalent units (TEUs).
The Lapsset corridor project was intended to link Lamu Port to South Sudan via a Lamu-Garissa-Isiolo-Lokichar-Juba highway and to southern parts of Ethiopia via the Isiolo-Moyale road which is already in place. For sustainable business at the new Lamu port the westward-bound highway need to be constructed to make Lamu port more viable.
The constructions of bollard mounting (a vital component in a berth for anchoring ships) has been completed for the first berth as two other berths are set to be completed early next year.
In KPA's 2018-2047 Master Plan, the authority targets to trade more with Dar Salaam Port and Djibouti Port by investing more in Lamu Port which can host a super post-Panamax vessel due to its wide berths.
The Master Plan recommends a number of guidelines to make the port more attractive to investors and improve its efficiency which include setting up sales and marketing organisations to conduct marketing to attract more ships, setting up water security strategy considering its proximity to Somalia.
The planned launch of the Port next week has since been postponed till next month with promotional tarrifs place by KPA in August to entice shipper to unse the facility still stands.
In the advertisement, shipping lines and agents have been offered free 30-day storage period for transshipment and transit cargo compared to the current 14 days in the Mombasa Port.
Domestic cargo has been offered 14-days storage free period while cargo-based charges were slashed by 40 per cent as outlined in Section II and III of the KPA Tarriff 2012.
Coasters carrying transshipment cargo from Lamu to Mombasa will be offered a 40 per cent discount on the cargo handling charges while light dues, port and harbour dues shall be charged once at the first port call in the country, either Lamu or Mombasa.
The promotional tariff is targeting to boost its transship ment business with other east and central African countries.
In the public notice issued by KPA managing director Daniel Manduku, the first berth that consists of 400-metre quay length and 14-metre draft had already been completed and it would be used as a multi-purpose berth.
Comments
comments
Equity halts Sh9 billion dividend on Corona fears
Equity halts Sh9 billion dividend on Corona fears
Tuesday, May 26, 2020 8:00

By VICTOR JUMA
Equity Group #ticker:EQTY has cancelled its proposed dividend payout of Sh2.50 per share or a total of Sh9.4 billion, citing the need to conserve cash in the wake of the global Covid-19 pandemic.
This is the first time the country's second-largest bank by assets has skipped dividends since listing on the Nairobi Securities Exchange (NSE) in August 2006. It becomes the latest big bank to hold or postpone cash distributions to shareholders after the NCBA Group #ticker:NCBA and the Standard Chartered Bank Kenya #ticker:SCBK.
Equity, which has restructured Sh92 billion or 25.1 percent of its loan book due to the pandemic's effects on the economy, says the proposed dividend was announced during better times and now needs to be shelved.
"Accordingly, the board has passed a resolution withdrawing the proposed dividend recommendation and instead will be recommending to the shareholders that no dividend is paid for the financial year ended 31st December, 2019," Equity said in a statement. "Therefore, the shareholders of the company and other investors are advised to exercise caution when dealing in the company's ordinary shares on the Nairobi Securities Exchange, the Uganda Securities Exchange and the Rwanda Stock Exchange."
The bank was scheduled to pay the dividend on July 24 to shareholders on record as of June 12.
Besides the pressure on its balance sheet brought by government measures to slow down the spread of coronavirus, Equity's need to conserve cash is also motivated by its commitment to spend Sh10 billion to acquire a 66.5 percent stake in DRC-based Banque Commerciale du Congo.
The bank's move Monday distinguished it as the country's largest lender to skip dividends in recent history. In contrast, Co-op Bank #ticker:COOP demonstrated its confidence by bringing forward its Sh1 per share or Sh5.8 billion dividend, which was paid on April 23.
KCB Group #ticker:KCB is also progressing with the payout of its final dividend of Sh2.50 per share or an aggregate of Sh8 billion on or before July 3.
"Dear shareholder, please register to participate in the KCB Group AGM … You can also choose to receive future dividends via mobile money during the registration," the lender's shares administrator, Image Registrars, said in a communication to investors on Monday.
KCB has not withdrawn its proposed dividend, which is among the agenda items to be voted on at the meeting. StanChart could join Equity and NCBA among the lenders that changed their minds on paying dividends. The bank said it will not meet its dividend payment date due to inability to hold an AGM even though the Capital Markets Authority has allowed listed firms to pay dividends even without shareholder approval.
"We are monitoring the Covid-19 pandemic which continues to pose a challenge even as we work towards determining the most suitable timing and manner for holding the 34th AGM which remains postponed," the lender said in a notice.
"Consequently, the company will not be in a position to pay the dividend on May 28, 2020 as proposed and announced through the NSE as it would not have been approved by shareholders at an AGM as required."
NCBA was the first to surprise the market by cancelling its earlier dividend declaration of Sh1.50 per share (Sh2.2 billion) and replaced it with a bonus share of one for every 10 held.
The bank said it had changed its mind after taking stock of the potential impact of the pandemic on its business.
Comments
comments
'I had no choice': Sex for rent rises with coronavirus poverty: The Standard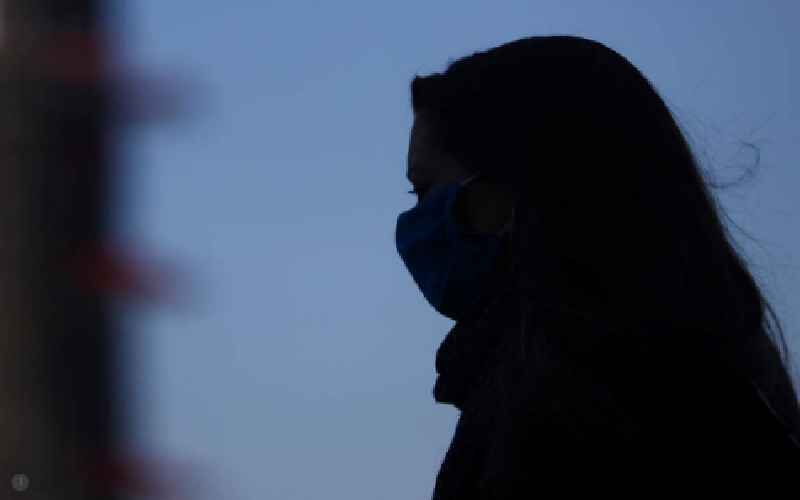 Business
As coronavirus sees job cuts and a looming housing crisis, more landlords are asking tenants for sex instead of rent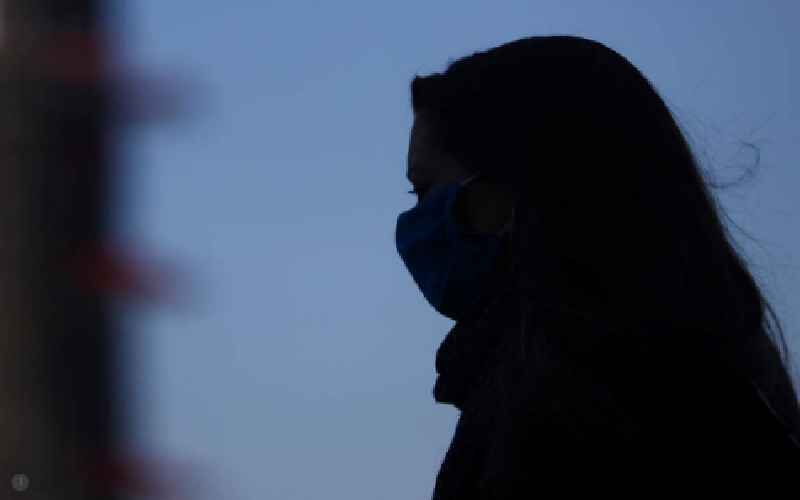 A growing number of landlords are asking tenants for sex in exchange for housing as coronavirus lockdowns and job cuts have left many struggling to pay their rent, housing experts said.
A survey by the National Fair Housing Alliance (NFHA) of more than 100 fair housing groups combating discrimination across the United States found that 13% had seen an increase in sexual harassment complaints during the coronavirus pandemic.
"If I did not have sex with him, he was going to put me out," one woman facing eviction by her property manager told the NFHA in an podcast on their website. "As a single mum, I had no choice. I didn't want to lose my housing."
SEE ALSO: We've no option but to reopen and this is how it should happen
Sex for rent has come under growing scrutiny in the United States and Britain in recent years amid spiralling housing costs. Charities have highlighted a rise in online adverts offering rent-free accommodation in exchange for sexual favours.
Under the new coronavirus pandemic, millions of people worldwide have lost jobs or income as lockdowns and travel restrictions have forced many businesses to close their doors.
Authorities in North America and Europe have introduced cash benefits, rent freezes and banned evictions in a bid to protect people from homelessness.
"Folks that are really vulnerable when faced with eviction, especially during a pandemic, they are sometimes faced with impossible choices," said Morgan Williams, general counsel for the NFHA, which protects tenants against housing discrimination.
"The predators in the housing context … seize upon that vulnerability," he told the Thomson Reuters Foundation.
SEE ALSO: Our corona strategy is not working, change it
Data on the prevalence of sex for rent is scarce. With limited awareness of the issue, as well as legal ambiguities that mean victims could face prostitution charges, abuses often go unreported and unpunished, housing experts said.
A 2018 survey by the housing charity Shelter England found about 250,000 women in the country had been asked for sexual favours in place of rent in the last five years.
Wera Hobhouse, a British lawmaker who campaigns against 'sextortion' – the abuse of power for sexual benefit – said sex for rent was likely to be on the rise as people desperately wanted to stay at home under lockdown.
"The financial difficulty which many across the UK have experienced as a result of COVID-19 will mean that more people will be forced to accept these arrangements as an alternative to being made homeless at the worst possible time," Hobhouse said.
NFHA's Williams said many women did not report sexual harassment by landlords over fears they could lose their housing, or because they were struggling with other issues such as poverty.
SEE ALSO: We must tread very carefully on reopening of learning institutions
"Pursuing complaints in the current climate is a difficult thing," he said.
Kaarin Long, women's rights attorney for The Advocates for Human Rights, a U.S.-based human rights organisation, said many sex for rent victims were already vulnerable, including sex trafficking survivors, ex-prisoners and ethnic minorities.
"It's kept under the table, it's kept quiet because those folks don't like to work with formal systems because formal systems have not been good to them in the past," she said.
Comments
comments
Egypt cautiously reopens hotels for local citizens to save tourism: The Standard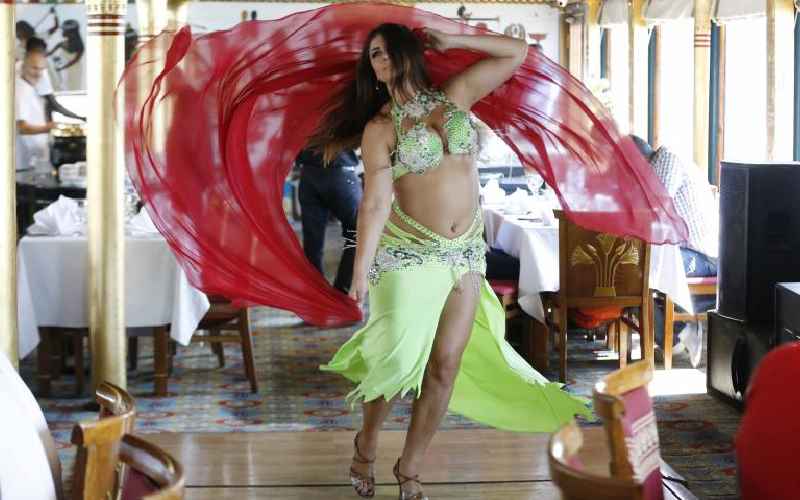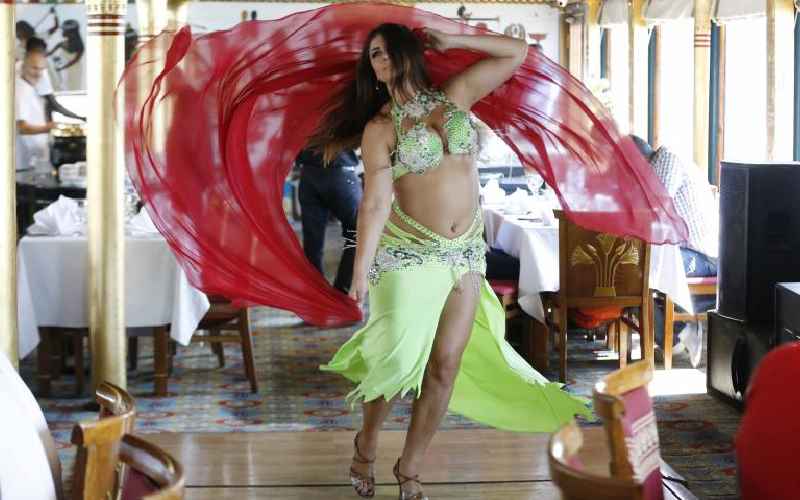 Egypt's hotel industry is trying a new beginning as the government eases the anti-coronavirus restriction measures gradually.
So far more than 70 hotels have received the health safety certificate required for reoperation after they have followed the health guidelines laid out by the Egyptian government and the World Health Organisation (WHO), Egypt's tourism and antiquities ministry said.
The hotels that received the permission are located in five provinces: the Red Sea, South Sinai, Alexandria, Suez and Cairo, the ministry said in a statement.
"The hotels are working with a maximum capacity of 25 percent as an experimental opening until the end of May, then they are allowed to accommodate guests at a 50-percent capacity starting early June," Alla Aaqel, chairman of the Red Sea Hotels Chamber, told Xinhua.
He added 83 out of 252 hotels in the Red Sea province have applied to get the health certificate, but only 41 hotels have met the required conditions.
Noting that privately-owned boats and yachts are allowed for operation, Aaqel said that public beaches will be completely closed, but the hotels will operate their shores amid strict precautionary measures.
However, boat owners will be subject to stripping their license for several months and fined in case of violating the precautionary measures.
He reiterated that Safari trips and diving will be suspended during the Eid al-Fitr holiday that will end on May 29.
"The move won't compensate the losses caused by the outbreak of the COVID-19 for the tourism sector that has generated record-high revenues of 13 billion U.S. dollars in 2019," said Aaqel.
Reopening hotels will test the preparedness of the tourism industry for operating normally, he explained, adding that the domestic tourism is the "life jacket" for the hotel industry that employs a large number of workers.
By the end of April, the Federation of Chambers of Commerce, in cooperation with the Chamber of Hotel, announced measures needed for safe operation, including preventive measures in hotels upon receiving guests, internal supervision on laundry, food, and beverages, swimming pools, beaches, and gyms.
The measures also include housing, occupancy rate, providing awareness signs, and services to ensure a safe working environment to prevent the spread of the virus.
In Qena province, south of the capital, Basma, a four-star hotel restarted operation on May 20.
"The hotel has installed sterilization gates, and designated a complete floor for quarantine with residential doctors," said Mokhlis Malak, owner of the hotel.
He added the hotel's restaurant has abided by the social distance measures and put only two persons on a table, with two meters between every two tables.
Meanwhile, Wael Talaat, a 49-year-old engineer, who is accommodated with his family in Hilton Hurghada Plaza Hotel, hailed the reopening of hotels as a kind of relief for the people kept at home for nearly two months.
"I enjoy the beach activities with my family during the feast holiday," said Talaat, adding that the hotel has continuously sterilized the personal tools of everyone.
Egypt has decided to impose stricter measures during the Eid al-Fitr holiday, including extending its curfew hours and suspending public transportation to stem the spread of the coronavirus.
According to Prime Minister Mostafa Madbouly, as of mid-June the state will announce a gradual resumption of several activities, including sporting clubs and youth centers, and gradual reopening of places of worship.
The government will also consider the possibility of a gradual return of in-house dining at restaurants with strict measures later in June, Madbouly said.
COVID-19 has claimed the lives of 764 in Egypt based on the health ministry's last update on Sunday.
Business
Reopening hotels will test the preparedness of the tourism industry for operating normally
Comments
comments