Six killed in Somalia restaurant attack, officials have said
A bomb explosion at a restaurant in the southern Somali town of Baidoa has killed six people, officials have told the BBC.
There has also been a suicide bomb attack close to the port of the capital, Mogadishu, which injured at least seven.
Militant group al-Shabab said it was behind both incidents.
The UN-backed government has been battling against al-Shabab for control of the country for more than a decade.
Get breaking news on your Mobile as-it-happens. SMS 'NEWS' to 20153

The militants, who are allied to al-Qaeda, said that in Baidoa they were targeting tax collectors, who were holding a meeting at the restaurant, and soldiers.
They added that two soldiers died in the attack but officials said the victims were all civilians.
According to the police, Mogadishu officers opened fire on a vehicle after it failed to stop at a checkpoint.
The suicide bomber driving the car is said to have tried to hit a police post in front of the port but the security forces shot him and the vehicle exploded.
Two police officers and five passers-by were wounded.
"Metal debris fell all over us inside the port and we heard gunfire," a port worker told Reuters.
Tell Us What You Think
Comments
comments
Mary Kilobi and husband Francis Atwoli celebrate birthday in style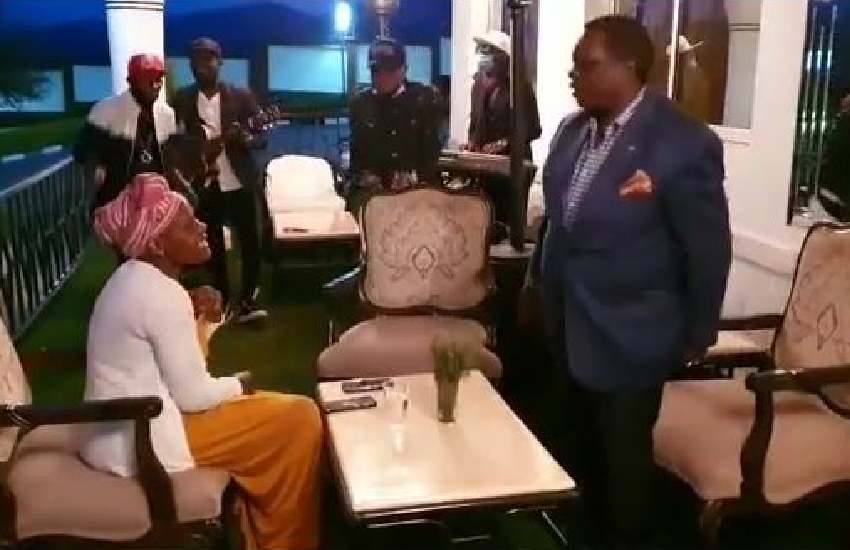 By Davis Muli



49 minutes ago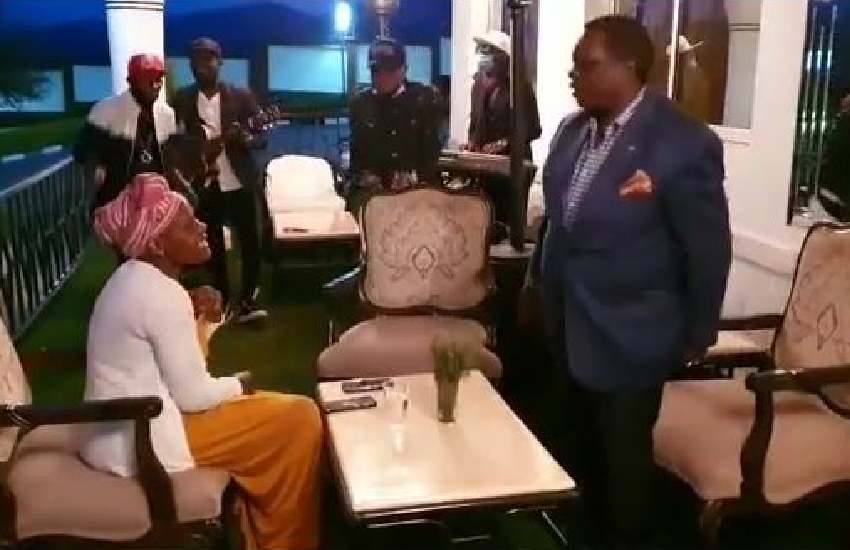 KTN Swahili news anchor Mary Kilobi celebrated her birthday in style with her husband Francis Atwoli who is the Secretary-General for Central Organisation of Trade Unions (COTU). In a video shared on her social media pages, the news anchor and her husband enjoyed a night of music and dance at their palatial home in Kajiado County.
In the video that Kilobi captioned "Birthday evening. Corona era", a band is spotted serenading the couple to live rhumba tune at the balcony of their multi-million home. Visibly having a good time, Atwoli at one point gyrates to the beat by dancing to the music in celebration of the anchor's birthday. Through their performance, the band showered praises on both Kilobi for her beauty and Atwoli for being brave. Earlier in the day, the COTU boss had penned a sweet message to his wife. "Happy Birthday Maria, may our good Lord take care of you and give you more years to come for me, our family and friends who all love seeing you around me as you are an added advantage," he wrote on Facebook.
Last year, the couple travelled to Seychelles to celebrate Kilobi's birthday but owing to the coronavirus outbreak, this year was different.  "Dear God, from the deepest part of my heart, I am truly grateful to you Papa for what you have done in me, for me and through me. Only you could do! You've proven many so wrong!" Kilobi had written at the time on her Instagram page.
The two broke the internet in 2018 when Kilobi revealed that she was the newlywed wife to the trade unionist, with most Kenyans taking issue with their 35-years age gap. "There is no age limit between a man and a woman, everywhere in the world," Atwoli stated in an interview on Citizen TV.
Speaking at Bukwala SDA Church last year in October, Atwoli revealed that he needed company and someone to take care of him during his old age and thus he married the sassy Tv presenter. "I also want someone that can travel with me. Since I'm getting old, I need medicine and someone who can tell me when I have due meetings. As you know, the mother of my children my rural home. If I decide that I want to start travelling around with her, I'll find no home. Therefore, I must have someone who manages me and another to take care of my home," he stated.
Atwoli went on to add that most women often turn their attention to their children and grandchildren and forget about their partners. "These women are so good. However, when they get children and grandchildren, they begin to see them as you and forget about you. You are left on your own. When you get old, you need someone who can give you medicine," he remarked.
Comments
comments
Outpouring of grief for Papa Shirandula actor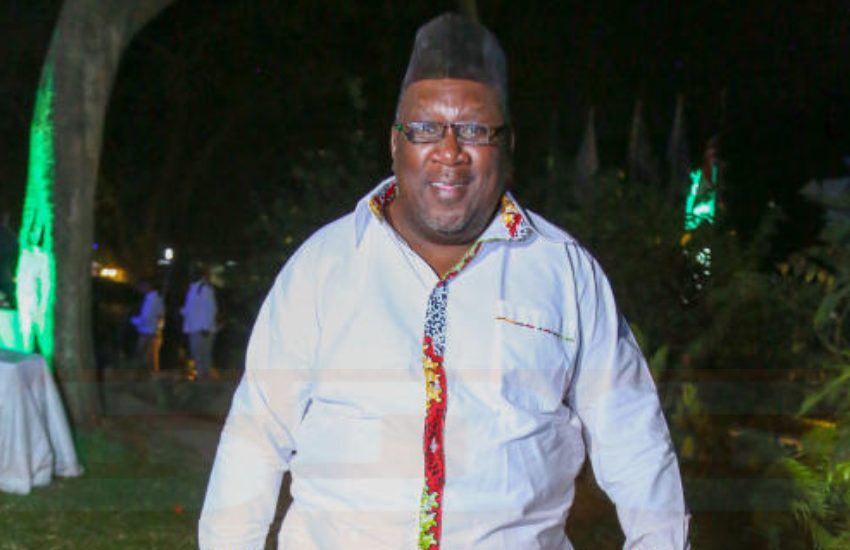 By Standard Entertainment



40 minutes ago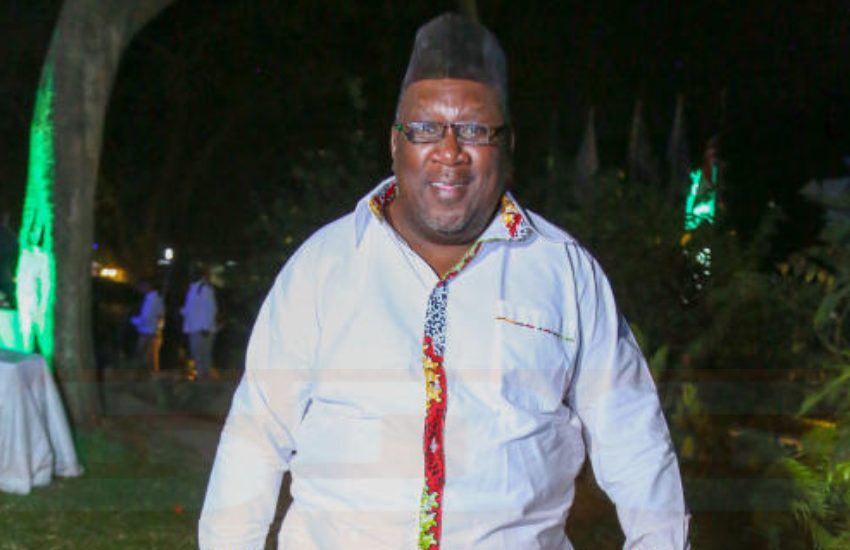 Celebrities, colleagues, fans and friends of the late Papa Shirandula actor Charles Bukeko are on Saturday, July 18, 2020, in shock following the 58-year-old's sudden demise and are grieving with his family. In a statement, Royal Media Services Group Managing Director Wachira Waruru stated that Bukeko's death was a big loss to the media house that has played host to Papa Shirandula for over a decade.
"On behalf of the Royal Media Services, I wish to convey my sincere condolences to the family and friends of popular TV actor, Charles Bukeko who passed away this morning," read the statement in part. In the condolence message, Waruru went on to describe Bukeko as a "towering thespian who was loved in every corner of the country" and as a talented artist who impacted lives and "endeared himself to TV audiences with his natural sense of humour and effortless depiction of typical Kenyan lifestyles."
The MD noted whilst the actor has passed on, the legacy that he left behind will continue to impact generations. "I received the news of his passing with shock and disbelief. Papa, as he was fondly known within the Royal Media fraternity, represented a pioneering group of Kenyan actors who immensely contributed to the growth and success of local productions," stated Waruru. "I am honoured to have worked closely with Bukeko in the creation of the Papa Shirandula series that immediately gained wide acceptance across the country. His passing is, therefore, a big loss not only to the Royal media family and Kenya's acting fraternity but also to the country as a whole. His legacy and contribution to Kenya's TV industry will continue to impact many generations to come."  
On social media, the mood was similarly captured by various personalities and fans who eulogized the actor as a fallen giant:
Comments
comments
He was a gifted story teller
Kenya's president Uhuru Kenyatta has sent his condolences to legendary actor Charles Bukeko a.k.a Papa Shirandula.
Papa Shirandula breathed his last today morning at Karen Hospital after a short illness.
In a statement, President Uhuru condoled with the family of the popular Kenyan TV comedian.
The President eulogized the thespian "as a gifted storyteller whose contribution to the development of Kenya's entertainment sector will be cherished forever."
The Head of State wished Kenyans God's fortitude as the country mourns the departed entertainer.
Others who have paid tribute to the TV star include Ambassador Yvonne Khamati-Yahaya the CEO of Kenya National Heros Council.
In her statement she wrote,
"Farewell to a hero.
On behalf of the Heroes Council and my own family, I wish to convey my sincere condolences to the family and friends of Charles Bukeko also known as Papa Shirandula.
Papa Shirandula was many things to many people he interacted with during his lifetime: He was a family man ; a thespian; an avid reader; a great man, who loved Kenya. Many things can be said about Papa as he was fondly referred to, but most importantly, he showed artists how to commercialise their craft.
For years local artists were unable to monetise their craft but Papa, who graced our living rooms like a colossus was able to swiftly alter the perception with his famous Papa Shirandula show on Citizen TV.
As a business savvy thespian with clarity of mind, he managed to commercialise the art and help many local artists to realise their dreams and earn from their craft. As a result, local TV productions took off with many artists gracing our local TV screens; these we owe it to him and his professionalisation of comedy and drama.
As a consummate professional, Papa believed in in culture. In the last days, he spent most of his time in Busia, where he was born. While in Busia, Papa, spent his spent his free time trying to put together a write up on the different dialects in Busia, which he was winding up, when he passed on this morning.
He worked tirelessly to make sure that the people of Kenya and especially all thespians and the luhya have an identity through his devotion to art and now incomplete project of the Luhya dictionary. I have to say that when the history of this country is rewritten, Charles Bukeko will have a page as a Hero.; a man who lived ahead of his time.
As the Bible tells us in the book of Psalms 147:3, May the Almighty heal the broken hearts of the family members and bindeth their wounds."
Comments
comments