Six common things that make village Christmas celebrations complete ▷ Kenya News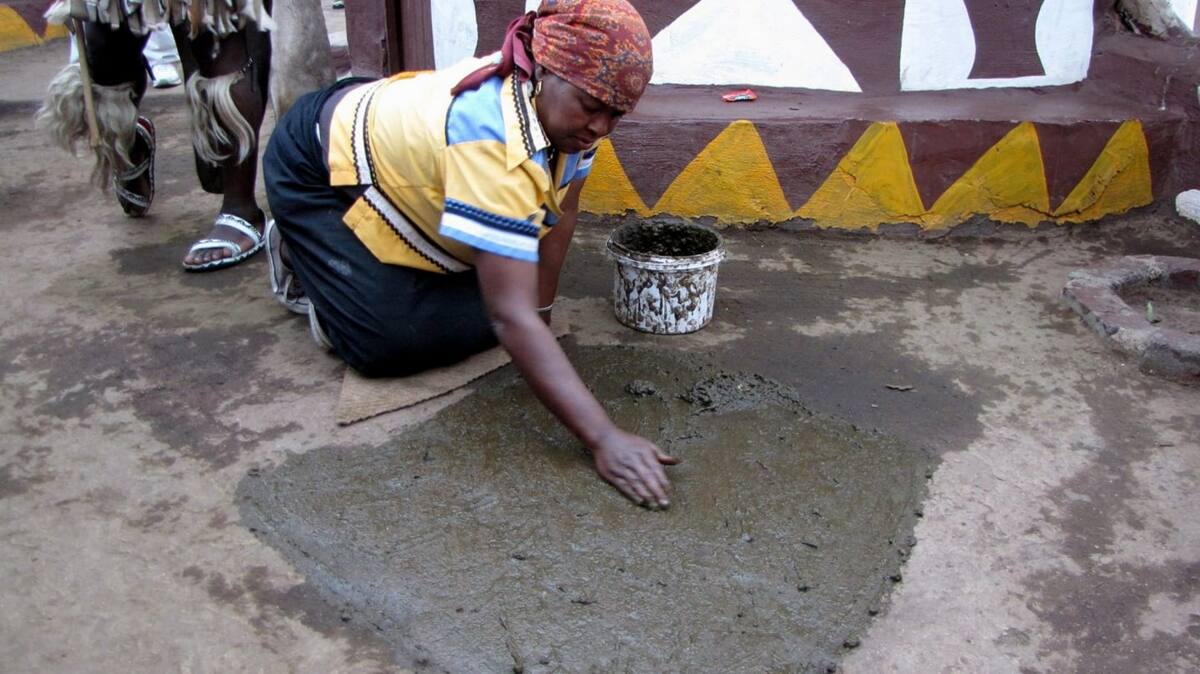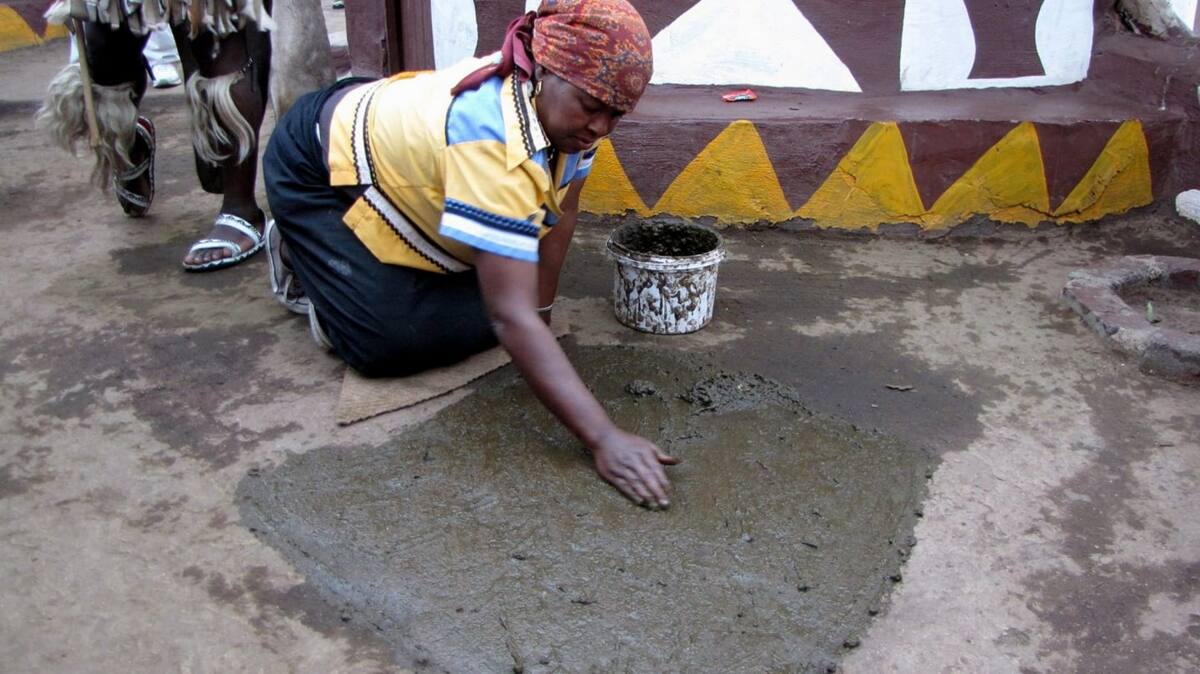 If you have ever lived in village, then there are things that must be done to usher in the celebration of the birth of Jesus Christ.
Those privileged to have lived in both urban centres and villages will concur Christmas in the rural areas is highly regarded and moire anticipated than in the cities.
READ ALSO: Kenyans angered by Meru landlady who assaulted male tenant in viral video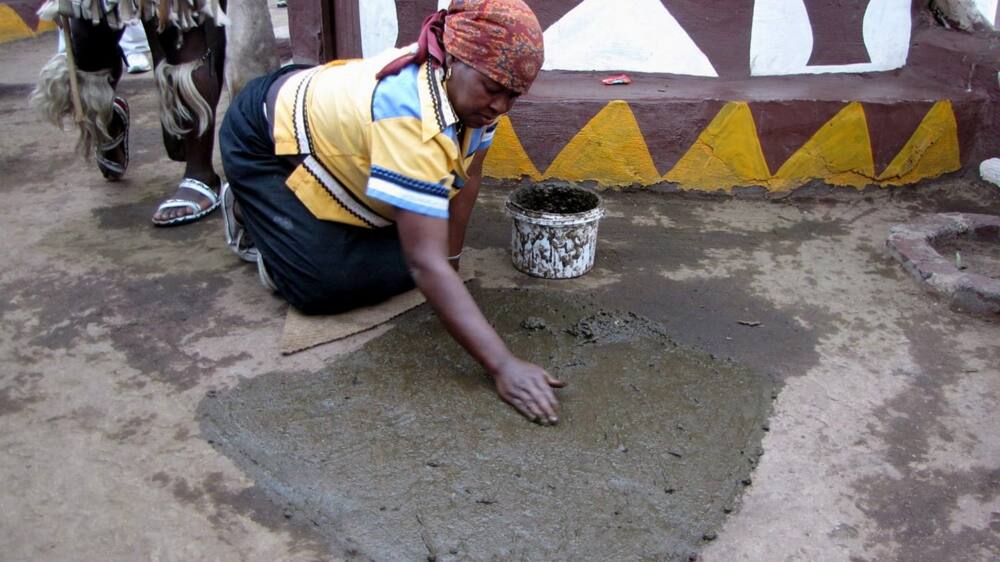 READ ALSO: Tanzanian traffic police boss excites Kenyans after ordering reckless bus driver to apologise to passengers
Tuko.co.ke has gathered a list of six things that enhances Christmas mood in "ocha".
1. House renovations
In almost every family setting in village, members believe that Jesus Christ is born not only in their hearts but in their compounds and houses as well.
Unlike their colleagues who live in rented houses in town, those in village have made it a culture to renovate their structures a few days prior to Christmas day.
When you happen to tour the villages this season, you are most likely to find those mud-walled houses smeared with new decorations and flowers drawn on them using locally made colors like bananas and expired dry cells.
"We do this to ensure Jesus Christ is born at a clean and safe place," one of the villagers told Tuko.co.ke.
When the whole community does this, one visiting their family up country to celebrate together feels the real mood of Christmas.
2. Buying of new clothes
Whereas those who live in towns buy clothes at any time and any month, our brothers and sisters in villages rarely buy clothes before Christmas.
A majority will start saving a few coins in pots dug under their beds in preparation for the day.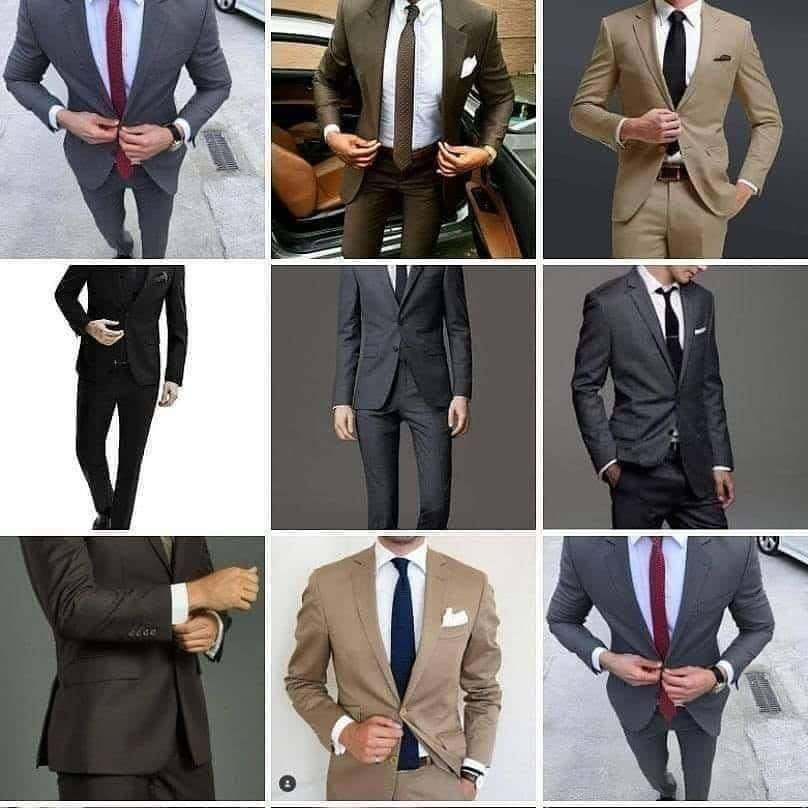 READ ALSO: South Sudanese model Aweng Chuol marries girlfriend in private ceremony
If you live in village and you happen to have not bought a Christmas cloth, you will mostly likely feel your festive season was a hell.
In fact, some believe they must buy the latest clothes on fashion to wear on 25th December to complete the feeling.
This is the time village queens will make hairstyles never seen before.
3. Change of diet
There are some kind of food-stuff people in village eat on a day to day basis while others are left to be consumed on Christmas.
For instance, those in town eat mandazi or chapatis everyday while their counterparts in up country eat arrow roots or sweet potatoes.
However, when those in town do away with chapatis, those who do not eat them in village believe their Christmas was incomplete.
Other foods villagers consider a must eat during Christmas day do vary from communities.
For instance those in the Luhya land believe there must be black ugali with chicken while those in Central Kenya feel there must be mokimo and goat meat for them to feel the day was awesome.
For youths and merrymakers, Christmas is a time when they amass funds and prepare local liquor at one central point where they will gather and catch up on village gossip and banter on the Christmas eve.
4. Christmas Carols' competitions
Christmas celebrations are mainly characterised documenting and celebrating the birth of Jesus.
However, those living in cities rarely have time for such with most of them still going to work even on December 25.
Villagers start practicing singing carols as early as November to ahead of presentation competitions usually done on the Christmas Day.
Several branches of churches put together their best singers, dancers and reciters of scriptures and poems ahead of the competition day where winners carry home different prizes.
5. Must go to church
Just like urban dwellers, there are some old men who will only fellowship on Christmas Day and New Year.
They will do everything to ensure they do not miss church services.
When such people miss the Christmas church service, even if they eat and drink their favourite dishes and to their satisfaction, they will keep lamenting about the celebrations until the next season comes.
6. Meeting long time friends
Some villagers will only meet their long time friends during Christmas.
For instance, if a family has only one of their colleague in the capital city, they expect to meet him/her on the big day.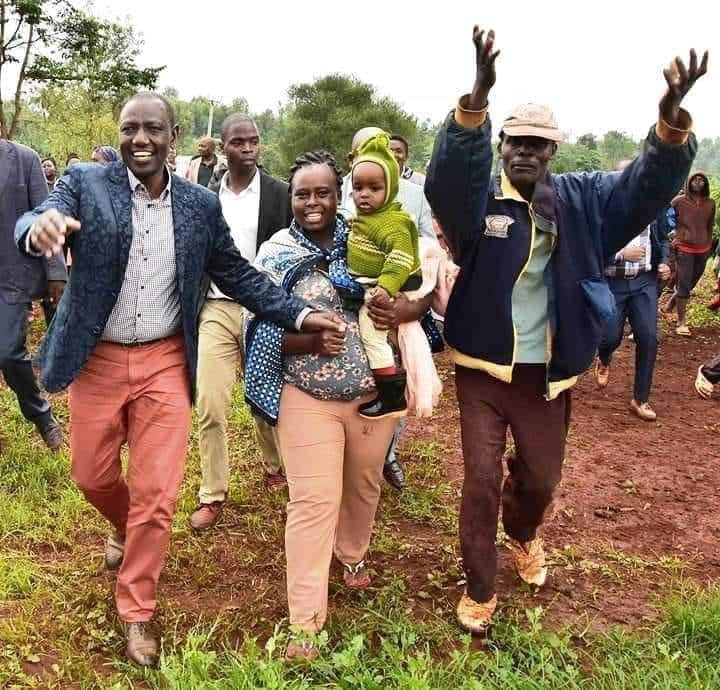 They believe his or her presence will make celebration better because they will receive gifts and goodies when they join them for the festive season.
However, when these people fail to join their families due to some reasons well known to them, their families feel Christmas was incomplete.
Netizens shared their own Christmas experiences:
Story by Enock Ndayala, TUKO Correspondent.
Do you have a groundbreaking story you would like us to publish? Please reach us through [email protected] or WhatsApp: 0732482690. Contact Tuko.co.ke instantly.
My mother in-law stole my child | Tuko TV
Subscribe to watch new videos
World Bank pushes G-20 to extend debt relief to 2021
World Bank Group President David Malpass has urged the Group of 20 rich countries to extend the time frame of the Debt Service Suspension Initiative(DSSI) through the end of 2021, calling it one of the key factors in strengthening global recovery.
"I urge you to extend the time frame of the DSSI through the end of 2021 and commit to giving the initiative as broad a scope as possible," said Malpass.
He made these remarks at last week's virtual G20 Finance Ministers and Central Bank Governors Meeting.
The World Bank Chief said the COVID-19 pandemic has triggered the deepest global recession in decades and what may turn out to be one of the most unequal in terms of impact.
People in developing countries are particularly hard hit by capital outflows, declines in remittances, the collapse of informal labor markets, and social safety nets that are much less robust than in the advanced economies.
For the poorest countries, poverty is rising rapidly, median incomes are falling and growth is deeply negative.
Debt burdens, already unsustainable for many countries, are rising to crisis levels.
"The situation in developing countries is increasingly desperate. Time is short. We need to take action quickly on debt suspension, debt reduction, debt resolution mechanisms and debt transparency," said Malpass.
ALSO READ:Global Economy Plunges into Worst Recession – World Bank
Kenya's Central Bank Drafts New Laws to Regulate Non-Bank Digital Loans
The Central Bank of Kenya (CBK) will regulate interest rates charged on mobile loans by digital lending platforms if amendments on the Central bank of Kenya Act pass to law. The amendments will require digital lenders to seek approval from CBK before launching new products or changing interest rates on loans among other charges, just like commercial banks.
"The principal objective of this bill is to amend the Central bank of Kenya Act to regulate the conduct of providers of digital financial products and services," reads a notice on the bill. "CBK will have an obligation of ensuring that there is fair and non-discriminatory marketplace access to credit."
According to Business Daily, the legislation will also enable the Central Bank to monitor non-performing loans, capping the limit at not twice the amount of the defaulted loan while protecting consumers from predatory lending by digital loan platforms.
Tighter Reins on Platforms for Mobile Loans
The legislation will boost efforts to protect customers, building upon a previous gazette notice that blocked lenders from blacklisting non-performing loans below Ksh 1000. The CBK also withdrew submissions of unregulated mobile loan platforms into Credit Reference Bureau. The withdrawal came after complaints of misuse over data in the Credit Information Sharing (CIS) System available for lenders.
Last year, Kenya had over 49 platforms providing mobile loans, taking advantage of regulation gaps to charge obscene rates as high as 150% a year. While most platforms allow borrowers to prepay within a month, creditors still pay the full amount plus interest.
Amendments in the CBK Act will help shield consumers from high-interest rates as well as offer transparency on terms of digital loans.
SEE ALSO: Central Bank Unveils Measures to Tame Unregulated Digital Lenders
Scope Markets Kenya customers to have instant access to global financial markets
NAIROBI, Kenya, Jul 20 – Clients trading through the Scope Markets Kenya trading platform will get instant access to global financial markets and wider investment options. 
This follows the launch of a new Scope Markets app, available on both the Google PlayStore and IOS Apple Store.
The Scope Markets app offers clients over 500 investment opportunities across global financial markets.
The Scope Markets app has a brand new user interface that is very user friendly, following feedback from customers.
The application offers real-time quotes; newsfeeds; research facilities, and a chat feature which enables a customer to make direct contact with the Customer Service Team during trading days (Monday to Friday).
The platform also offers an enhanced client interface including catering for those who trade at night.
The client will get instant access to several asset classes in the global financial markets including; Single Stocks CFDs (US, UK, EU) such as Facebook, Amazon, Apple, Netflix and Google, BP, Carrefour;  Indices (Nasdaq, FTSE UK), Metals (Gold, Silver); Currencies (60+ Pairs), Commodities (Oil, Natural Gas).
The launch is part of Scope Markets Kenya strategy of enriching the customer experience while offering clients access to global trading opportunities.
Scope Markets Kenya CEO, Kevin Ng'ang'a observed, "the Sope Markets app is very easy to use especially when executing trades. Customers are at the heart of everything we do. We designed the Scope Markets app with the customer experience in mind as we seek to respond to feedback from our customers."
He added that enhancing the client experience builds upon the robust trading platform, Meta Trader 5, unveiled in 2019, enabling Scope Markets Kenya to broaden the asset classes available on the trading platform.