Senator Mutula urges Jubilee Govt to complete stadium projects
Makueni Senator Mutula Kilonzo Jnr has urged the Jubilee Government to finalize completion works at the stalled Wote stadium in line with the Jubilee manifesto.
Mutula says the state of sports facilities remains deplorable across the Country saying it's unfortunate that Jubilee has not kept its promise to build six stadiums once elected.
Makueni County was to be a beneficiary of the promise but Wote stadium is in a bad state and in need of rehabilitation.
Mutula who was speaking during the finals of MKJ cup at Kalawa, also urged the County Government to set aside resources to develop fields across the County to enable youth to train in different sporting exercises.
Get breaking news on your Mobile as-it-happens. SMS 'NEWS' to 20153

"County should check on the state of our fields so that we can nurture talents. I want also to ask the Jubilee Government to finalize the stalled Wote stadium," Mutula said
He said the County is in a position of producing better sportsmen and women but all this is dependable on the state of our fields and support from the Government.
Mutula also proposed for the formation of Harambee stars II which will comprise of best players from every County as a way of harnessing great sporting talents especially in football.
"I would like to challenge Football Kenya Federation (FKF) president Nick Mwendwa to build best soccer teams from within Counties then we can use the best County teams as a source of players to the national team. In fact, we should have Harambee stars II composed of best County players," he added
The Senator's cup was organized to bring together youth, and as a way of sensitizing them against drug abuse.
Kasooni FC emerged victories after trouncing Thwake FC 5-4 in the men finals category.
Tell Us What You Think
Comments
comments
Kenya Truck Drivers Lose Jobs Due to COVID-19 Restrictions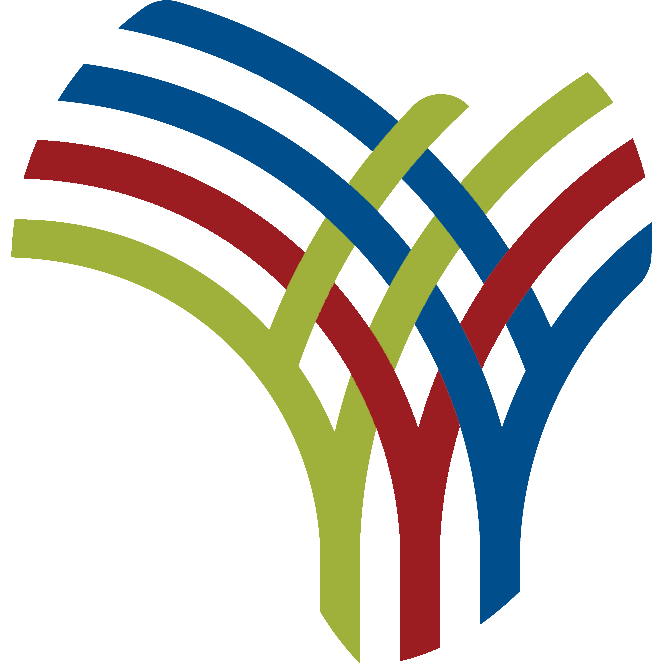 These days 40-year-old truck driver Bob Njagi has a lot of free time. He spends much of it meeting colleagues to talk about COVID-19.
Njagi's contract was terminated after it took too long to deliver goods because of coronavirus restrictions.
"All the goods we were moving to Kampala had to wait for over two weeks before they could cross to the other side. So, this means there is no business, and we are also out of work," he told VOA.
The father of three is finding life difficult since losing his job two months ago.
"We depend on work so that we can feed our families. If you don't work, you don't have money to feed your family," he said. "So it's that direct to us because if we cannot move our goods, if we cannot work, allowed to work how do we feed our families?
Long-distance truckers like Njagi are suspected of carrying coronavirus, which has stalled activities at borders in East Africa.
Duncan Mutunga, an employed truck driver, says coronavirus has made life difficult.
"At the border, every country has its restrictions. In Kenya, we have our challenges. Uganda has its challenge," he told VOA. "For example, when we arrive in Uganda, they confiscate our possessions, saying they are bringing corona and don't return them. It's a problem everywhere. "
The restrictions to limit the spread of the coronavirus in East African nations has forced some drivers to work overtime, says Mercy Ireri of Kenya Transport Association.
"It's forcing transport drivers to be behind the wheel for a very long period of time, and you find that these drivers are suffering from fatigue, and it's not a very good thing to have a fatigued driver on the road," she said. "So, we are still calling upon our governments to try and reorganize their measures so that they are favorable to our drivers."
Kenya's government spokesman, Cyrus Oguna, says truckers must live with these conditions as long as the virus is spreading.
"Every truck driver must be able to ensure he plans his journey well so that after 48 hours, he will have been issued with that corona-free certificate to be allowed to travel," Oguna told VOA.  "What that means is this, for those truck drivers that might test positive, then they will not be allowed to travel. Only those that are negative will be allowed to travel, and then 14 days again they must take another coronavirus test."
Governments in the region have agreed to work together and share the drivers' statuses as one way to ease the delay of goods.
Comments
comments
How Covid-19 has made hospitals 'no go zones' for some people – Nairobi News
Hospitals in Kenya have greatly felt the economic effects of Covid-19 with the sick now avoiding visiting medical facilities.
It is quite ironical that during the Coronavirus epidemic, when medical workers should be busy working in various medical facilities, some have lost their jobs.
COVID-19 TEST
Nairobi News spoke to some city dwellers who said that they are now completely avoiding visiting medical facilities until the situation is sorted out.
Mr Kevin Kibwage, who lives in Lang'ata, said that two weeks ago he felt sick but he avoided visiting any medical facility.
"I could not do that because I feared that they would force me into taking a Covid-19 test which is what everyone is currently afraid of," he said.
Mr Kibwage said that since it is hard to tell whether one had contacted Coronavirus or not it is a big challenge to just visit a hospital for medical attention.
Deborah Kimani, who resides in Kasarani, has been visiting Kenyatta University Hospital but when she recently contacted typhoid she opted to visit a chemist.
Ms Kimani said that she shared with the pharmacist who prescribed her with typhoid drugs and she is recovering.
"I am now doing well. I didn't have the guts to visit a medical facility for fear of being tested for the deadly Coronavirus," she said.
THE OUTBREAK
Ms Jane Mwihaki had for two months avoided taking her newborn to clinic because of the fear of contacting the disease.
She instead opted to ask the doctor to visit her home and attend to her and the baby.
"The doctor has been coming to my house, something I have never thought would have happened all because of the Covid-19 outbreak," she said.
A number of medical workers who spoke to Nairobi News in confidence also confirmed that indeed the number of patients visiting medical facilities have declined.
Already, staff at Mater Hospital have taken pay cut due to the effects of the deadly Coronavirus outbreak.
Nairobi News has established that a number of medical facilities have also forced their members of staff into taking pay cuts.
Comments
comments
Floating footbridge to end congestion at Likoni channel – KBC
The first pedestrian footbridge to be built at the Likoni crossing channel will end the perennial human congestion at vital crossing channel in Mombasa County.
Likoni Deputy County Commissioner (DCC) Francis Kazungu said the construction of the floating bridge is a high-level decision by the national government in response to the Coronavirus pandemic.
The project worth Sh 1.5 billion will be undertaken by the State Department of Infrastructure through its implementing agency, the Kenya National Highways Authority (KeNHA).
The 0106 KNA 9China Road and Bridge Corporation (CRBC) will be implementing the project dubbed the 'Likoni Floating Pedestrian Bridge' and is expected to start in June and end in November this year.
Get breaking news on your Mobile as-it-happens. SMS 'NEWS' to 20153

Kazungu said the new floating bridge will be for the exclusive use of pedestrians as an alternative to the ferries noting that enforcing social distancing at the vital crossing channel has been a nightmare for the authorities since the outbreak of the viral disease.
Speaking to KNA at the Shika Adabu chief's office during a food distribution exercise Kazungu said the goal of the project is to ease pressure of the overcrowded Likoni ferry during the current covid-19 outbreak.
"The bridge will help reduce the perennial congestion at the crossing channel and allow residents to access Mombasa Island and the mainland south with ease," he said on Sunday.
He noted that observing social distancing which is a key intervention measure in curbing the spread of the viral disease would be a lot easier once the bridge is constructed.
He said the envisioned bridge will complement the existing ferry services to streamline safe passageways for pedestrians and reduce overcrowding and long queues.
The floating bridge will be a composite structure designed for pedestrians only. The bridge deck will comprise of 529 m long floating section, and 54 m long approaches on either side of the floating span.
It will be connected by pins and hinges and guard rails will be installed on either side of the deck to ensure pedestrian safety.
Alex Kahindi who lives in Likoni but works in Mombasa Island said the floating suspension bridge would make life easier for the residents.
Tell Us What You Think
Comments
comments