Self-quarantine Vs Isolation – KBC
Self-quarantine and isolation are Coronavirus-related terminology that have been going around. But do we really understand what they mean?
To put it simply; Isolation is used to separate people who are confirmed to be unwell while self-quarantine is used to separate people who may be well but have come into contact with people who are unwell. The quarantine period is used to see if they develop symptoms of the communicable disease and become unwell.
People who have been exposed to the Coronavirus and who are at risk for coming down with it should practice self–quarantine that lasts 14 days. Two weeks provides enough time for them to know whether or not they will become ill and be contagious to other people.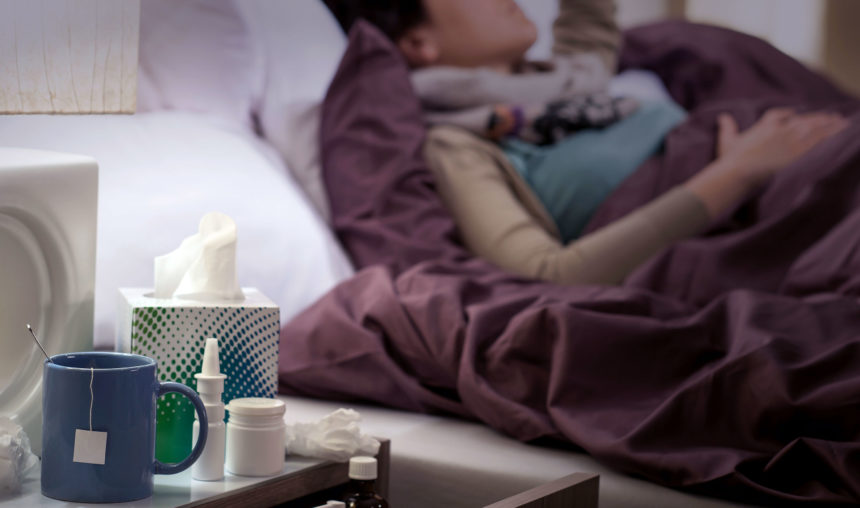 You might be asked to practice self-quarantine if you have recently returned from traveling to a part of the country or the world where COVID-19 is spreading rapidly, or if you have knowingly been exposed to an infected person.
Get breaking news on your Mobile as-it-happens. SMS 'NEWS' to 20153

The self-qurantine involes:
Staying at home
Regularly checking your temperature and watching for signs of a respiratory illness, such as fever, cough or shortness of breath
Using high standard hygiene and washing hands frequently
Not sharing things like towels and utensils
Not having visitors
Staying at least 6 feet away from other people in your household
For people who are confirmed to have COVID-19, isolation is appropriate. Isolation can take place at home or at a hospital or care facility. Special personal protective equipment will be used to care for these patients in health care settings. If patient has mild symptoms they will be asked to put on a mask and self-isolate at home. If the symptoms require hospital admission then they will be isolated at a designated health care facility.
Continue to check in on our Facebook, Instagram and Twitter pages for more updates concerning Coronavirus.
Tell Us What You Think
Comments
comments
5 dead, scores injured after accident involving three vehicles
Five people are feared dead and others seriously injured following a grisly road accident involving a lorry and two 14-seater matatu.
According to Machakos police, the Thursday evening accident took place at the Kingaatuni downhill in Masii along the busy Machakos-Kitui Highway.
The wreckage of the ill-fated vehicles that were towed to Masii police station attested to the magnitude of the accident.
According to witnesses, one matatu collided head one with the lorry while the second matatu hit the wreckage of the other two vehicles.
Get breaking news on your Mobile as-it-happens. SMS 'NEWS' to 20153

Three passengers died on the spot while another two succumbed to injuries while undergoing treatment at Machakoes level 5 hospital.
The accident coming barely a week after the directive on cessation of movement was lifted by President Uhuru Kenyatta.
And in Embu, two people are nursing serious injuries after a car they were travelling in was involved in a road accident with a lorry at the border of Embu and Kirinyaga Counties.
Eye witnesses say rescue teams from the County took time to get to the scene and urged the County Government of Embu to ensure Ambulances and rescue personnel are available on time in case of accidents and disasters.
Tell Us What You Think
Comments
comments
Dance with the angels! Beautiful photos of Doctor Adisa Lugaliki who succumbed to Covid-19
The Kenya medical practitioners board has lost one of their own Dr Doreen Adisa Lugaliki. Adisa a gynecologist and mother of two succumbed to Covid-19 today.
Also reda;
A post on Kenya medical practitioners board official Facebook page read,
We have lost a hard working obstetrician/gynecologist, a mother, a friend and a colleague to the devastating effects of Covid-19. Our condolences to the family and friends of Dr. Doreen Lugaliki.
Check out photos of Dr Adisa Lugaliki
Below are messages of condolences from her friends
Stellah Bosire  Dr. Adisa Lugaliki 😭😭. We mourn you!
You have lost your life in the line of duty due to #COVID19😔😔
May your precious soul rest in eternal peace
Kizito Lubano Saddened by the loss of a budding young colleague . RIEP Adisa Lugaliki
Esther Dindi Today we've lost a colleague Dr. Adisa Lugaliki to Covid-19 😭😭😭
My heart goes out to her twins and family 🙏🏾
#BewareofCorona!
Wachira Wynn Condolences to the Family, Covid is real
Naomi Samuel Condolences to her family..waah..this disease is real guyz😥!!
Claudia Tinda So heartbreaking 💔💔💔💔💔 it is well Adisa Lugaliki may the Angles be with you my KADOREEN. Lugaliki family may peace be with you during these difficult times. 🙏🙏🙏
Comments
comments
Strong genes! Meet Khaligragh Jones look-alike sister (Photos)
Khaligraph Jones and his siblings seem to have so much in common to a point of looking like each other. I. This case, nitolee photocopy would work just fine.
Well, after keeping his family private for years; Ghafla recently ran into a few photos of Khaligraph Jones sister known as Isha. Looking at her photos, one wouldn't even ask whether the two are related thanks to their striking resemblance.
Ms Isha who is a mother to baby boy identified as Damien happens to wear the smile as Khali and the dimple on cheek can make one think the two are twins – only difference is that they were born in different years.
Also read; Tanzanian celebrities react to Shilole's horrifying photos after receiving serious beating from husband
Mama Damien
So far Ms Isha continues to live a normal life unlike other celebrity sisters we have come to see on social media.
The lady is as natural true beauty and just like any other African woman; she has no time to alter her looks. Anyway, with the few photos we have managed to get we also understand that Khali's daughter looks like her aunt Isha; but minus the light skin tone.
Khaligraph Jones family man
Away from that, Khaligraph Jones recently moved his family from a rental to a house he allegedly bought!
This was a major upgrade for the rapper who continues to show age-mates how to be family oriented! With such positive traits, Khali might just change how young men from this generation view settling down!
Comments
comments