Samuel Karanja's comb is his tool of trade
A comb. A tool that many overlook but to Samuel Karanja aka Sam De Salonist, it is one of his most valued equipment and a proof of his mastery in hairdressing.
In 2015, he started his journey as a mobile hairdresser and three years later, he owns two salons in Zimmerman, Nairobi County with 16 fulltime employees. The salons also serve as training centres where he trains enthusiastic young people in cosmetology.
However, for the 24-year old, although he liked experimenting with his own hair- applying hair dye, it never occurred to him that this would be his eventual trade.
"I wanted to be an engineer but when I got to secondary school, I realised that one needed to excel in subjects such as Math and Physics. For starters, I had joined form one-two terms behind my classmates due to financial constraints. My performance at the end of term was unpleasant. With an E score on my grade sheet, I didn't proceed to form two. I dropped out," he says.
When Samuel expressed interest to study a course in hairdressing, his father's first response was laughter before telling him how ludicrous he was to even consider a 'female' course.
"I had to do a lot of convincing before he agreed to enrol me at Afro lady, a training centre in Kagwe, Kiambu County. Even then, he wouldn't accompany me to the centre or show interest in what I was doing. Now, he acknowledges that it was the best decision I made at 19 years," he explains.
According to Samuel, his journey hasn't been an easy one and at one point, he considered going back to the village to help out on his father's farm.
"After my six months training, I decided to leave the village for Nairobi city in 2014. I envisioned having a long list of clientele but that was not to be. First, the trending hairstyles such as crotchet were quite complex and uncommon in the village- it was like I was learning everything all over again. Secondly, most clients were hesitant to be braided by a male hairdresser because most were popular for dreadlocks," he says.
His breakthrough came in 2015 when he came up with a new hairstyle 'pencil braids' that went viral on social media platforms and his phone kept buzzing with potential clients' bookings. He notes that creativity, confidence, stamina, good people skills and dedication are a pre-requisite for any enthusiastic hairdresser.
"I got so many clients that on some days, I had to attend to more than two. Although I post my work on my social media platforms- sam de salonist, my best advertising tool has been through word of mouth – recommendations," he says.
Samuel says that having a vision board is what stimulated his growth. For instance, between 2015 and 2016, he was only able to save Sh 5,000. However, when he became intentional about opening a physical salon, he was able to save Sh 100,000, his starting capital, in the subsequent year.
"I opened the first salon in May 2017 with just two workers and this year, I established the second one. Both salons are located in Zimmerman and I have a total of 16 fulltime employees and two seasoned makeup artists. On average, I take home Sh 40,000 on a monthly basis. Our services include braiding, weaving, beauty therapies and makeup application," he says.
Although he is at a better place now, the challenges he faced in the past years such as lack of clients and poor pay fostered him to start a training centre.
Here, together with a professional trainer, they equip young people with skills on how to braid, weave and apply makeup. His teachings, mostly practical are offered at affordable charges and he has sponsored about five people for the course. Occasionally, different institutions bring to him students for attachments.
"I know where I have been, the problems I have faced hence my desire to guide other youth so that they can realise their potential and talents," he says.
Besides the sponsorship, every other Sunday, Samuel and a team of volunteers visit children's homes to offer hairdressing services to the children as a way of giving back to the community. One of the biggest lesson that he has learnt along the way is to be patient yet still persist.
"For instance, when I started, I ensured that in every matatu I boarded, I let someone know that I was a hairdresser. Even on days when I used to take home less than Sh 4,000 at the end of the month, I decided to persist and develop a new strategy. Actually, it has been a journey of new strategies and a lot of going back to the vision board," he says, adding of the importance of having a disciplined saving culture and trust in God.
His vision for the next five years is to expand his business in different towns across the country and start a hairdressing school. Although his secondary school education is now a closed chapter, he hopes to advance his knowledge on matters cosmetology.
KRA must ease tax filing to boost revenues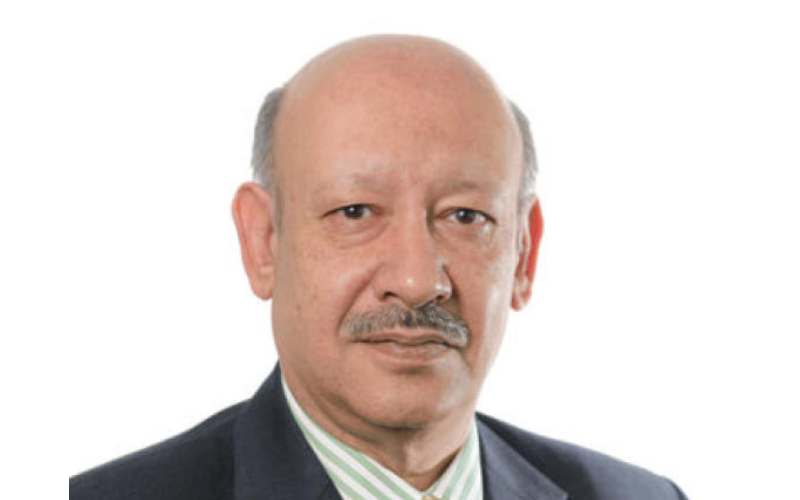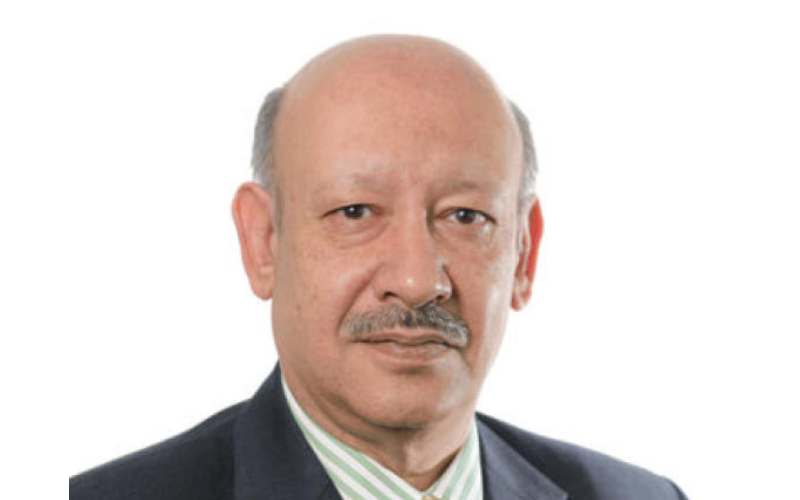 Nikhil Hira Independent tax consultant and Director Bowmans Coulson Harney (law firm). [Courtesy]
Anyone who has been following Kenya's budgets over the last few years will recall headlines each year saying that the country has set its largest-ever budget. 
The upcoming 2021/22 fiscal year is no exception, with Treasury Cabinet Secretary Ukur Yatani announcing a budget of Sh3.6 trillion – yes, the biggest ever! A little over Sh2 trillion will come from government revenues, with approximately Sh1.8 trillion of this from tax revenues. 
The balance will be borrowed – another common feature of the last few years. 
This year's budget comes amidst an economic crisis brought on by the Covid-19 pandemic, with the inherent assumption that the pandemic will come to an end before the start of the next financial year. 
Given surges in infections that are being seen globally, and indeed in Kenya, this assumption may well be the deal-breaker. 
The Ministry of Health has already said that Kenya may see another wave of infections in July, fuelled by the Indian variant. This could result in more lockdowns with the associated impact on the economy and indeed revenue collections. The lack of vaccines is an issue that the government must address as a matter of great urgency if the country is to get through the pandemic without further economic woes. 
While deficits in government budgets are not uncommon, Kenya seems to be annually widening the gap between expenditure and revenues. 
If one applies this model to their household budget, the upshot will almost certainly be bankruptcy. 
Take a quick survey and help us improve our website!
Take a survey
What is actually required is curtailing recurring government expenditures, which is something that the government has acknowledged in the past with proposed austerity measures. 
The reality is that Kenya has not succeeded in doing this, and the pressure on revenue collection is exacerbated. 
When you add to the high level of wastage and corruption we are witnessing, the deficit will almost certainly continue to widen. 
The responsibility for tax collection and enforcement lies with the Kenya Revenue Authority better (KRA). 
There is no doubt that the authority has improved significantly in this task since it was set up in 1995. 
The taxman estimates that 4.4 million tax returns were filed by June 30 last year, up from 3.6 million in the previous year.  While this is a significant improvement, when compared to the country's population, this number of returns seems unusually low. 
The increase in the number of tax returns, is to a large extent, due to the online reporting system, iTax, and a major push by KRA through taxpayer education.
There is no doubt that the online system has made filing tax returns significantly easier and gone are the large queues of people witnessed at Times Tower on deadline day. 
That said, there is still much to be done to make filing returns a seamless and painless exercise. 
System downtime during filing periods is something that all of us will have experienced, although, in typical Kenyan fashion, we inevitably wait until the last day to file our returns as we do with most things! 
The spreadsheet that one uses to file a return is by no means the simplest to use.  One key issue seems to be that taxpayers are not alerted to changes in the model until they try to upload a return. 
The spreadsheet does not allow one to make it more relevant to their sources of income – in essence, it is too rigid and inflexible. KRA should be able to rectify this without too much effort.
Last year was unusual in that different rates of tax were applicable in the first quarter as compared to the rest of the year.  This followed the Covid-19 relief measures that were introduced in April 2020. 
There was much debate about whether the changes were meant to apply for the whole year or whether some form of apportionment was needed. 
In the end, the decision was made for apportionment. One can argue about what the correct treatment should be, but the issue was how long it took for the decision to be made and, indeed, to amend the iTax system. 
The age-old notion has always been that the more complex and difficult it is to file a tax return, the more likely it will be that taxpayers simply won't file their returns. While the issue with the system has been resolved, there is an inherent administrative issue here that must be addressed. 
KRA has to be significantly more proactive in dealing with changes in rates and law to ensure the least inconvenience to taxpayers. 
The writer, Nikhil Hira, is the Director of Bowmans Kenya.
The views expressed in this article are the author's and not necessarily those of Bowmans Kenya  
BBI ruling: Nakuru MCAs criticise judges
The leadership of Nakuru County Assembly has faulted the five-judge bench for declaring Building Bridges Initiative (BBI) Bill illegal. Speaking at the assembly Monday, the ward reps said the verdict was contrary to the wishes of the residents.
When Kenya and Uganda behaved like real sisters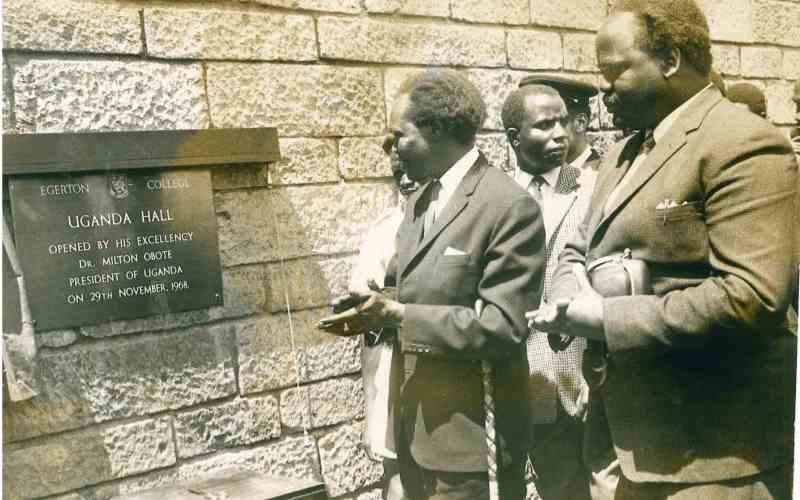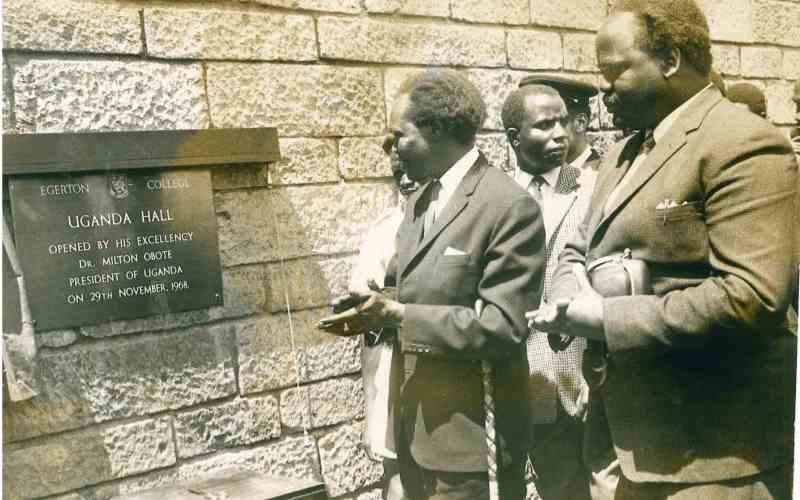 There was a time Africa was full of promise and children born during this golden age could be whatever they dared to dream.