Safaricom introduces video call on 4G network days after launching reverse call service ▷ Kenya News
Safaricom customers will now be able to make video calls using their mobile phones after the telecom giant introduced a new calling feature on its G4 network.
The new calling feature commonly known as Video over LTE (VOLTE) went live across the country on Wednesday, June 26, and is now available to all Safaricom subscribers with 4G-enabled SIM cards.
READ ALSO: Safaricom introduces reverse call service
READ ALSO: Kurunzi ya Kiswahili: Jifunze aina ya maneno ya Kiswahili
The company said the latest calling technology will enable its customers to make voice and video calls over the 4G network from anywhere across the country.
VoLTE further empowers our customers to better connect with families, friends and at work with high-quality video calling at no extra cost," said Sylvia Mulinge, Safaricom's Chief Customer Officer during launch.
READ ALSO: Customer outcry over fast data depletion forces Safaricom to ponder introduction of new plan
With the new feature, Safaricom customers will enjoy high definition (HD) calls and video calls devoid of irritating background noise and other distortions that callers on 3G and 2G networks sometimes experience.
Although the video call feature is not new, Safaricom became the first telecom service provider to introduce the service in the East Africa region.
The company indicated introduction of the new technology was delayed by low coverage of the 4G network across the country, but some significant progress has since been made and about 45% of Safaricom's subscribers are now on 4G.
''Our 4G network currently covers 2000 towns across the country. We plan to increase this to 5000 towns or 80% of our subscribers by March 2020,'' the telco said.
READ ALSO: Steps every Kenyan must follow to prevent their SIM cards from being swapped by conmen
Launch of the video call technology comes a few days after Safaricom introduced a reverse call service, a feature that enables a caller to transfer the cost of a call to the receiver by adding '#' before the number they are calling.
For instance, to transfer the cost of the call to 0722000000, a customer will dial #0722000000.
The caller's phone number will appear as usual on the receiver's phone but once they receive it they will be prompted to press 1 to accept the reverse call.
The receiver will be charged normally.
"At Safaricom, we maintain our commitment to always provide our customers with relevant products in line with their needs.
This innovation is in line with this commitment and has been tailored to mirror the relationships between our customers with a goal of empowering them to always remain connected with their loved ones," said Mulinge.
Do you have a life-changing story you would like us to publish? Please reach us through [email protected] or WhatsApp: 0732482690 and Telegram: Tuko TV
I will never give up on my wife – Erastus Ofula – On Tuko TV
Source: Tuko
Comments
comments
Exclusive: Huawei hid business operation in Iran after Reuters reported links to CFO: The Standard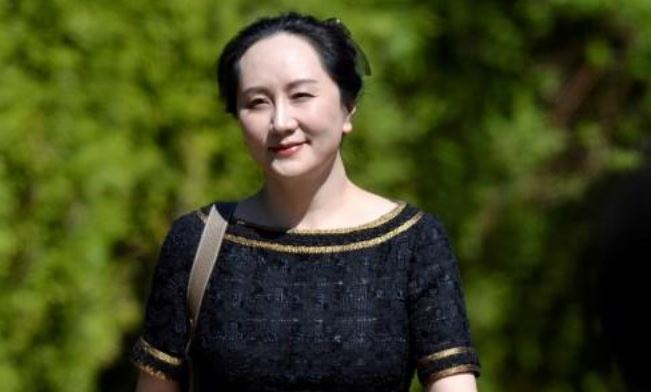 Sci & Tech
China's Huawei Technologies acted to cover up its relationship with a firm that had tried to sell prohibited U.S. computer gear to Iran, after Reuters in 2013 reported deep links between the firm and the telecom-equipment giant's chief financial officer, newly obtained internal Huawei documents show.
Huawei has long described the firm – Skycom Tech Co Ltd – as a separate local business partner in Iran. Now, documents obtained by Reuters show how the Chinese tech titan effectively controlled Skycom. The documents, reported here for the first time, are part of a trove of internal Huawei and Skycom Iran-related business records – including memos, letters and contractual agreements – that Reuters has reviewed.
One document described how Huawei scrambled in early 2013 to try to "separate" itself from Skycom out of concern over trade sanctions on Tehran. To that end, this and other documents show, Huawei took a series of actions – including changing the managers of Skycom, shutting down Skycom's Tehran office and forming another business in Iran to take over tens of millions of dollars worth of Skycom contracts.
The revelations in the new documents could buttress a high-profile criminal case being pursued by U.S. authorities against Huawei and its chief financial officer, Meng Wanzhou, who is also the daughter of Huawei's founder. The United States has been trying to get Meng extradited from Canada, where she was arrested in December 2018. A Canadian judge last week allowed the case to continue, rejecting defense arguments that the U.S. charges against Meng do not constitute crimes in Canada.
SEE ALSO: China tells US to stop 'unreasonable suppression' of Huawei
A U.S. indictment alleges that Huawei and Meng participated in a fraudulent scheme to obtain prohibited U.S. goods and technology for Huawei's Iran-based business via Skycom, and move money out of Iran by deceiving a major bank. The indictment alleges that Skycom was an "unofficial subsidiary" of Huawei, not a local partner.
Huawei and Meng have denied the criminal charges, which include bank fraud, wire fraud and other allegations. Skycom, which was registered in Hong Kong and was dissolved in 2017, is also a defendant. At one point, Huawei was a shareholder in Skycom but, according to corporate filings, sold its stake more than a decade ago.
The newly obtained documents appear to undermine Huawei's claims that Skycom was just a business partner. They offer a behind-the-scenes look at some of what transpired at the two companies inside Iran seven years ago and how intertwined the companies were. The documents are variously written in English, Chinese and Farsi.
Huawei declined to comment for this story.
China's foreign ministry said the United States was politicizing economic and trade issues, which is not in the interest of Chinese or American firms. "We urge the United States to immediately stop its unreasonable suppression of Chinese firms including Huawei," it said. It referred specific questions about this story to Huawei.
SEE ALSO: ICT critical in Covid-19 war, next phase for humanity
'NORMAL BUSINESS PARTNERSHIP'
Reuters reported in March that Huawei had produced internal company records in 2010, including two packing lists, that showed it was directly involved in sending prohibited U.S. computer equipment to Iran. Huawei declined to comment on that story, citing ongoing legal proceedings.
The newly obtained documents show that Huawei's efforts to obscure its relationship with Skycom began after Reuters reported in December 2012 that Skycom had offered to sell at least 1.3 million euros worth of embargoed Hewlett-Packard computer equipment to Iran's largest mobile-phone operator in late 2010. In January 2013, a second Reuters report described how Huawei had close financial ties and other links to Skycom, including the fact that Meng had served on Skycom's board of directors between February 2008 and April 2009.
Comments
comments
How to close any sales deal: The Standard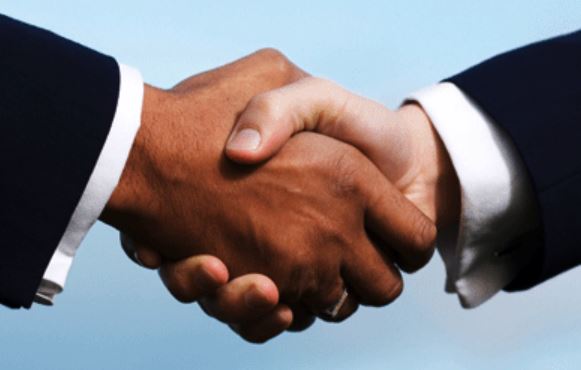 Hustle
Sales is the backbone of any business.
You have invested your time building rapport with business prospects. You've showcased your products or educated them on the services you provide. Now it is the most important part of the process: bringing home the sale.  
Sales is the backbone of any business. The sales department in any business bridges the gap between potential customer's needs and the products or services the company offers to meet those needs. To make the greatest number of sales, every business owner must learn the most important step in making a sale: closing the deal. The success of your business hinges on your ability to close sales with potential customers or clients. You can have hundreds of strong leads but if you don't close them, they're worthless. Many sales people and entrepreneurs tend to have no problem getting leads to interested customers or clients. But few know how to close deals in short and most effective ways.
One report found that 28 per cent of sales people say after prospecting, closing is the hardest part of the job. If you want to be a pro in closing sales, you have to understand how consumers make purchasing decisions. Therefore, the rule of thumb is that the customer's needs come first. You have to avoid coming off as too pushy.
That said, here are a few tips to help you become a pro at closing business deals and make more money:
SEE ALSO: I built up a great business then sold it
Identify the decision maker
A large percentage of business deals hit the wall merely because you approached the wrong person. No matter the industry, identifying the key decision maker can shorten the negotiation process for you. For instance, if you're selling to an organisation, it would be better to arrange a meeting with the head of department rather than a representative.
If a decision maker sends a representative for the negotiation, try to think of the decision maker's interests. The representative will probably consult them before closing the deal anyway.
Recognise the buying window
Even if you get through to the decision maker, a sale might fail because you missed the buying window. As sales guru Jeb Blount puts it "You have to follow your target and get a little bit ahead of the buying curve, so you can get in the window at exactly the right time. That's how you close the deal."
SEE ALSO: What are the new hustlers selling?
Before you create proposals, send samples, and make visits to pitch, you have to find out the prospect's buying window. If you're selling to a company, they might have a specific time when they're intending to make purchases. Ask questions such as: What is your timeline for making a purchase? Do you have this in your budget? Make sure you get a date when you can check back if they're still interested. Then you can direct your time and effort towards pursuing other prospects.
Prepare for objections
When preparing a presentation for a prospect, you should be ready to address potential objection that might hinder the sale. Consider preparing a "landmine map" where you outline anticipated problems and your solutions to them. When you're well-prepared, you can give a thoughtful response and reduce resistance.
It's also useful to know your competition. In what areas are you better than them? Do your research and make note of why you're the better option. Make sure to highlight these selling points to your prospect.
Create a sense of urgency
SEE ALSO: Money strategies start-ups can borrow from giant companies
To nudge your client towards a quick close, you can give them a time-limited incentive. For example, you can offer them a discount. This tactic is known as the urgent close. It is particularly useful when you sense that the prospect is on the fence. The trick is to inspire immediate action by creating a time limit.
You might say something such as "Please remember that the discounted price is only available till Friday!" or "Please keep in mind that this offer is only available this week. Let me know your decision as soon as possible."
However, you must take care not to sound desperate. If you have adequately demonstrated why they need your product, creating scarcity might help them pull the trigger.
Remain positive
Do you believe you found the right prospect for your products or services? By drawing on the power of positive thinking, you can persuade the prospect to close the sale. In sales, this is known as an assumptive close.
SEE ALSO: Study: Huge success in business is due to luck
However, take care not to ignore what the prospect is telling you. Pay close attention to their interest and engagement level, and objections throughout the sale process. One of the best ways to do this is by asking questions such as: Does this meet a specific need that you have? Does this sound like something you'd be interested in? Did this presentation meet your expectations?
By asking the right questions and paying attention, you can tell if an assumptive close will have the desired effect. End the negotiation with a statement that assumes the deal is already closed. For example, you can say "We can deliver 300 pieces of product. Does that work for you?" or "You can choose between design A and B and we can implement it right away. Which option do you like best?"
The trick is to give the prospect an action item. If they're ready, they just have to give their affirmative to close the deal. If they're not ready, they will feel the need to explain their "no". You can still discuss about how to get a "yes" or opt to leave it at that.  
[email protected] 
Comments
comments
NTSA Seeks to Introduce Cashless Payments in Matatus
The National Transport and Safety Authority (NTSA) plans to introduce a cashless payment system in public transport. The authority recently called for bids from tech companies to install mobile software for matatus nationwide.
Once approved, the digital fare collection system will require passengers to pay the fare using their phones, which will allow for contact tracing necessary during the pandemic. Paying fare via mobile money platforms will give the government access to the identity and contact information of passengers essential for contact tracing. 
SEE ALSO: How Nairobi Matatus Defied the Will of Kenya's Cashless Policy Makers
An NTSA notice is calling tech firms to submit their bids by June 16.
"The cashless system will also provide a platform for the development of an effective contact tracing application to support the government effort in addressing the coronavirus pandemic," Business Daily quoted NTSA Director-General George Njao. 
Not Our First Rodeo in Cashless Fare
This is not the first time the NTSA has tried to introduce cashless systems in public transport. In 2013, regulations under the NTSA required Public Service Vehicles to use cashless commuter payments. The system was meant to weed out corruption and bribes that are associated with cash payments.
Local fintech players were set to benefit from a one percent fee from the cashless payment system. Finance giants like Safaricom, Equity, and KCB eyed the prize, setting up infrastructures like prepaid cards to support the transition. Equity had BebaPay in partnership with Google, while Cooperative bank had M-Nauli.
The matatu owners, like the fintechs, embraced the idea. The entrepreneurs liked that the cashless system would seal holes that siphoned daily fare collections. Matatu Owners Association (MOA) chairman Simon Kimutai said that prepaid fare would bring order to the roads. Therefore, the Matatu Welfare Association launched a contactless tap-and-go card dubbed "1963" while Kenya Bus Service launched the Abiria Card.
Nonetheless, the system failed due to a lack of support from matatu operators. Standard reported that the cashless system denied matatu operators extra cash that they would otherwise not remit to the matatu owners.
The COVID19 pandemic has brought concerns that cash payments act as a conduit for the virus. Will the threats of a deadly virus outweigh the interests of "fair share" from matatu operators? Only time will tell.
Comments
comments